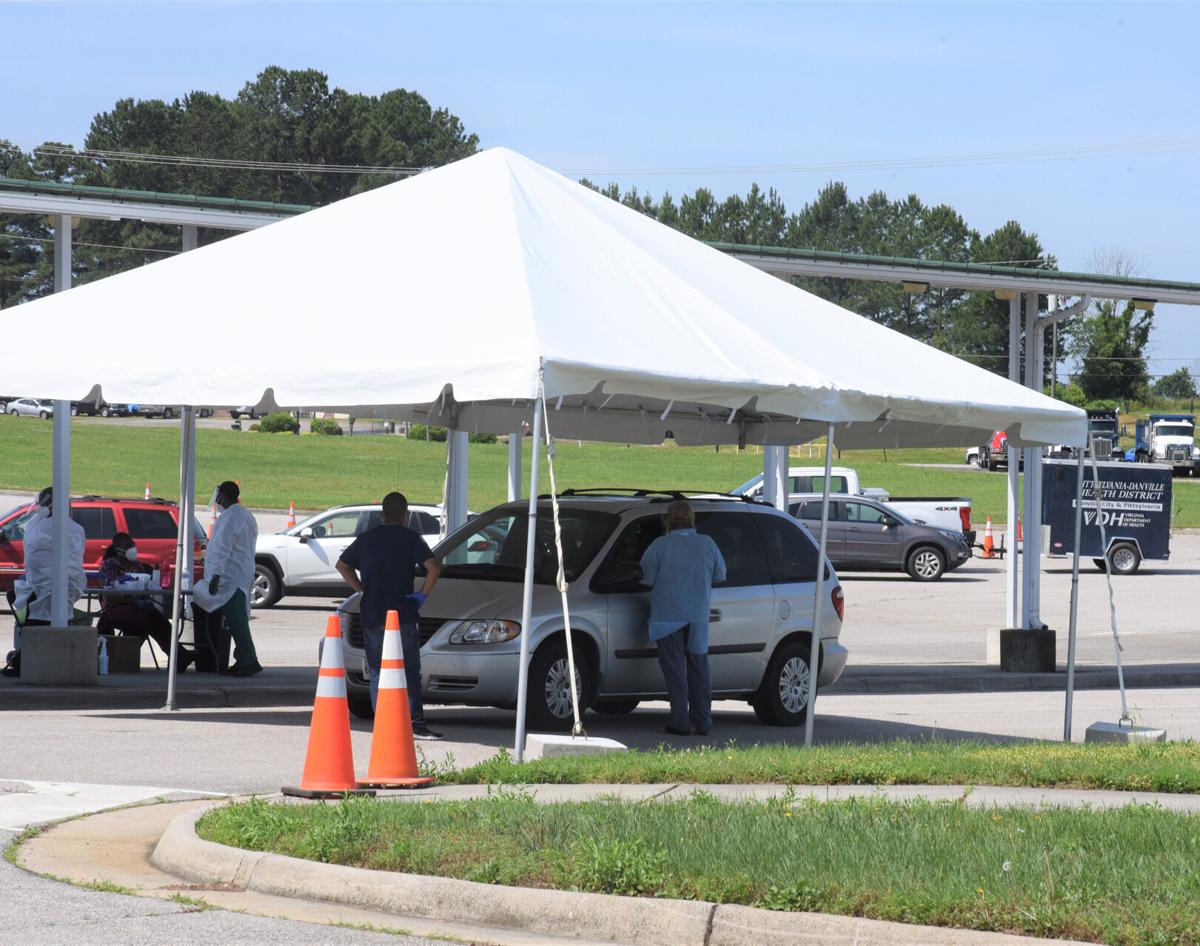 PATRICK COUNTY, Va. — The local health department will stage a drive-thru COVID-19 testing site next week in Danville's Ballou Park.
The event is open to all ages, but tests will not be administered to anyone who walks up to the site.
The clinic is planned from 3 to 6 p.m. Friday, Oct. 15, at the Ballou Park Recreation Center located at 760 W. Main St. or until supplies of the 200 free tests run out.
Those wanting a test are asked to enter the site from the West Main Street entrance, then turn left toward the main parking lot.
"Those with symptoms of respiratory illness are encouraged to come and be tested, but anyone who seeks a test will receive one," said Dr. Scott Spillmann, director of the Pittsylvania-Danville Health District. "Everyone is welcome."
The city of Danville is teaming up with the health department to offer the free event. No appointment is needed.
"But test results are only part of the picture," Spillmann said in a news release. "And a negative test today is not a vaccine; it doesn't protect you from a possible exposure tomorrow."
Spillmann said community transmission of COVID-19 is widespread.
While Virginia overall has seen a decline in cases, local infection rates haven't budged. On Wednesday, 113 new COVID-19 cases were added to the logs in Danville and Pittsylvania County, keeping the seven-day average steady at about 55 daily cases, the highest level since February. There were 76 new cases added Friday morning.
Testing is down in both Danville and Pittsylvania County, according to data from the Centers for Disease Control and Prevention, yet the percentage of people testing positive remains elevated. As of Friday morning, the positivity rate was 27% in Pittsylvania County and 18.77% in Danville. Both figures are well above the 5% threshold established by the CDC to determine if the virus is spreading uncontrolled in an area.
Those high infection and positivity rates continue to hold the Dan River Region in the highest risk category for COVID-19 spread, according to the CDC. In these areas the federal agency recommends residents wear face masks in all indoor public settings.
To be tested next week, residents are asked to wear a face covering and tell the providers if they have any signs of COVID-19 like fever, deep cough or shortness of breath.
To lower the risk of spreading COVID-19, the health department recommends:
Stay home as much as possible, especially if someone is at a higher risk of serious illness. If a resident must go out in public, wear a cloth face covering;
Avoid contact with sick people;
Cover mouth and nose with a tissue or sleeve (not hands) when coughing or sneezing;
Wash hands often with soap and water for at least 20 seconds; use an alcohol-based hand sanitizer only if soap and water are not available;
Avoid touching eyes, nose and mouth;
Clean and disinfect frequently touched objects and surfaces;
Call a doctor if symptoms are present;
Practice social distancing. Maintain at least 6 feet of space from other individuals when out in public; and avoid crowds of people.