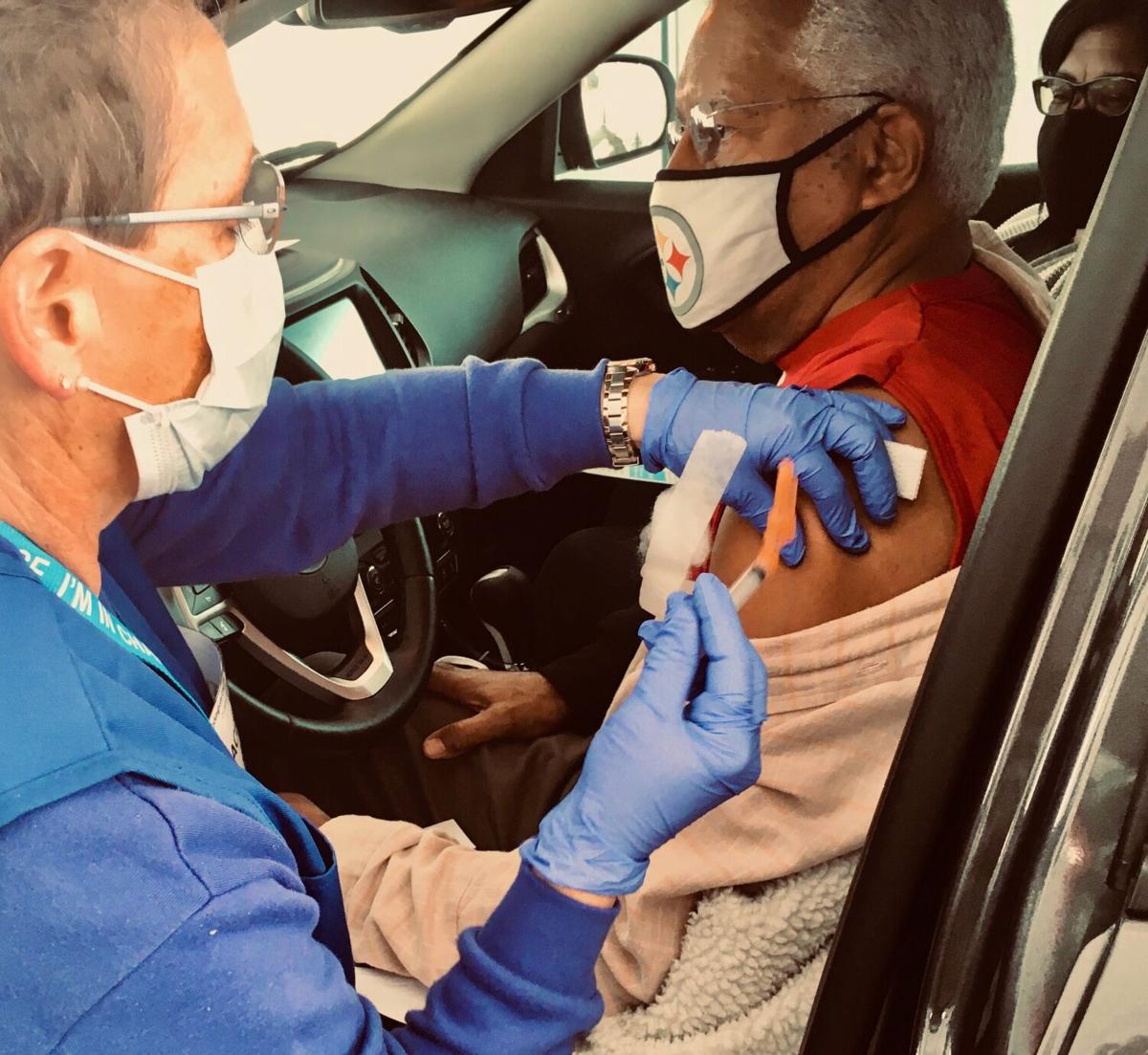 WENTWORTH — The highly infectious Delta variant, a strain of COVID-19, is spreading like wildfire nationwide and in North Carolina and is sure to be the dominate cause of new infections in Rockingham County, health experts said.
But in spite of the heightened threat of illness, county residents appear complacent about seeking available vaccines. Only a handful of residents have come out to recent health fairs, designed with incentives, free transportation and easy public access, county health officials said.
For example, on July 10, the Rockingham County Department of Public Health partnered with other wellness providers to offer vaccines, $25 Visa cash cards, food, recreation and other health resources at the "Bring Summer Back'' health fair at Eden's Freedom Park.
But only 17 people turned out for the vaccines, claiming just 15 of the cash cards.
Rockingham County's resistance to the vaccine means only about 40% of the county's 91,000 residents are fully vaccinated, said Trey Wright, county public health director.
"As it stands, more than 60% of Rockingham County residents are not fully vaccinated. I think about that at every grocery store, department store, hardware store, gas station, or business I visit,'' said Wright, who in recent months has organized mass vaccine clinics at Rockingham Community College and sent his staff deep into the community to find folks who needed vaccines.
Since May, more than 99% of new cases in North Carolina have occurred in people who are not fully vaccinated, health statistics show.
Wright notes that when he's out in public and finds himself in close proximity to 10 people who are not wearing masks, he can calculate that only about four are fully vaccinated.
He's also noticing a major relaxation in hygiene and social distancing practices that were helpful in keeping infection down in public places.
"I'm seeing fewer hand cleaning stations at entrances (to businesses) and (I've) witnessed patrons of stores not washing hands. I worry that simple things that protect us from cold and flu are going by the wayside because everyone is "tired'' of COVID-19,'' Wright said.
Meanwhile, Wright said more than 50% of new COVID-19 cases nationwide are now caused by the aggressive Delta strain and health experts predict the Delta variant will be the predominant strain, accounting for more than 90% of all new cases, within about a week.
Statewide, cases are increasing after a welcome decline in June, Wright said. And while current testing of COVID-19 samples at the State Public Health Lab does not provide details of genomic sequencing for variants, some samples are sent off in batches to the Centers for Disease Control in Atlanta to determine which strain of COVID-19 is showing up in positive patients.
In Rockingham County, 8,193 people have contracted COVID-19 since the start of the pandemic and 141 have died. In recent weeks, an average of around 59 residents have been hospitalized weekly with the highly contagious disease.
The infection rate for the county is still relatively low, but has climbed in recent weeks from 1% to 2.9%, state health records show.
Statewide, the infection rate stood at 5.8% on Tuesday, just above the CDC's recommended 5% rate deemed relatively safe.
In nearby and neighboring counties, rates were also on the rise, with Surry County at 7%, Stokes at 6.8%, Guilford at 2.4%, Forsyth at 2.6% and Alamance at 2.8%.