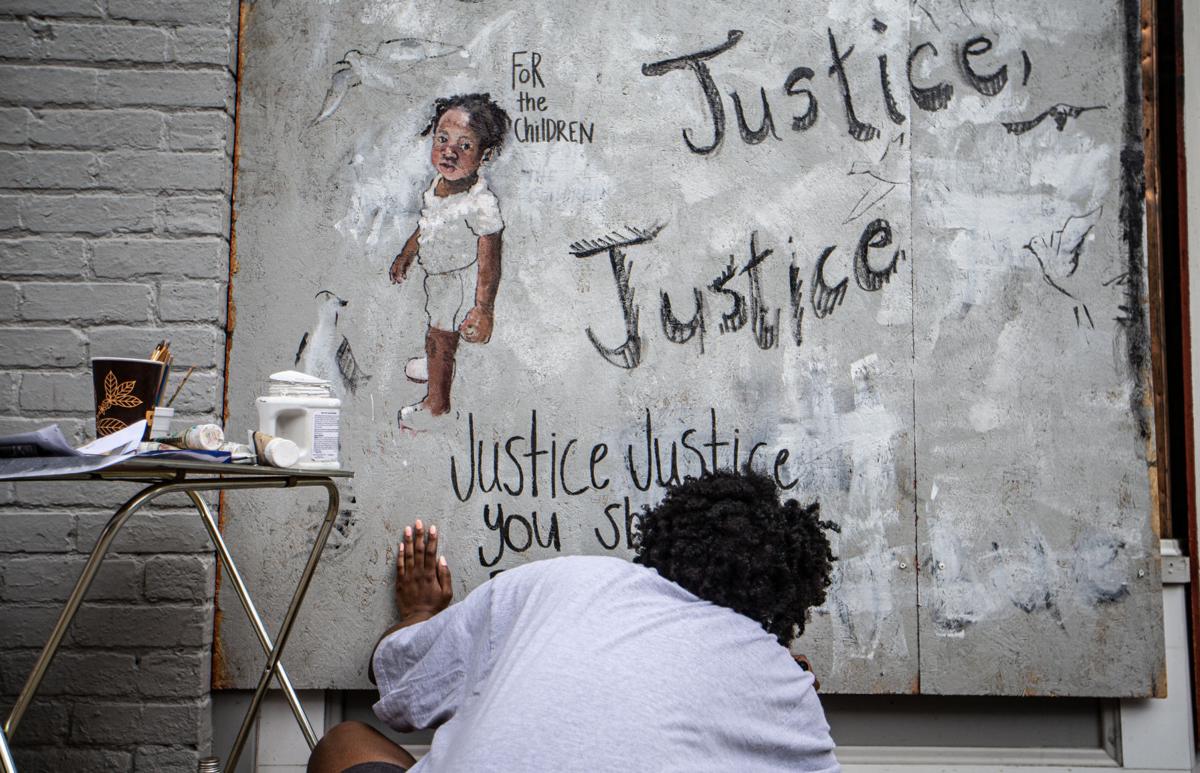 Here's a look at Black History Month celebrations in the area:
Conference on African American & Diaspora Cultures & Experience: is being held through Thursday from 5-6:30 p.m. Presentations and panel discussions surrounding this year's theme, "The Year of the Black Woman"; UNCG students, alumni and faculty are invited to participate. tinyurl.com/19v2iw7f.
Roots That Run Deep — the Black Family in Slavery and Freedom: is being held at 7 p.m., Zoom. With Erica Armstrong Dunbar, a writer and historian who teaches at Rutgers University. Her work focuses on the uncomfortable concepts of slavery, racial injustice and gender inequality. tinyurl.com/35bkjdgm.
Democracy Tables Conversations: Begins Wednesday. Theme: Police, Community and Justice. Online community conversations offer an opportunity to share experiences and connect with neighbors around topics important to Greensboro. Democracy Tables are a collaboration with the UNCG communication studies department and other partners. https://greensborohistory.org/democracytables.
Community Foundation of Greater Greensboro — Expanding Community Giving's Community Conversation: 11 a.m.-12:30 p.m. Wednesday, Zoom. Panelists: Emmett Carson and Mae Douglas — "Creating New Philanthropic Legacies Together: Reimaging Roles and Relationships Between Community Foundations and Black Donors." Carson is the chief operating officer of the Lucas Museum of Narrative Art, the first museum to explore narrative art through the multifaceted dimensions of visual story telling. Douglas is a retired corporate executive and now a Greensboro community leader and philanthropist. Register. Amy Plyler, 336-790-6163 or aplyler@cfgg.org.
Annual Black History Month virtual read-in: Eleanora E. Tate, Wednesday; and Kelly Starling Lyons, Friday. With the North Carolina African American Heritage Commission. Highlights individual Black North Carolina children's book authors. Watch on demand. tinyurl.com/s3pxqut4.
Guilford College's Intercultural Engagement Center will offer the following virtual events over Zoom: Outdoors while Black, 6 p.m. Thursday; Black and Indian women's reproductive justice, 6 p.m. March 3; Antiracism training, 3 p.m. March 18; Black and Indigenous responses to food deserts and Native lands, 6 p.m. March 31; "How to be an Antiracist" book discussion, 6 p.m. April 21; and Microaggressions training, 12:30 p.m. April 26. For information: https://tinyurl.com/2021IECCalendar. To register: https://tinyurl.com/IECSpring.
Black History Month Black Business Forum: 6 p.m. Thursday, Zoom. Topic: "Strengthening Black Businesses in The Triad." With N.C. A&T's Center of Excellence in Entrepreneurship and Innovation. https://bit.ly/37lXCgr.
Tour Black History Month Live Wax Museum: 6-8 p.m. Friday, Deep River Recreation Center, 1529 Skeet Club Road, High Point. Free. 336-883-3407.
Greensboro History Museum's Pieces of Now — Murals, Masks, Community Stories and Conversations: Features more than 20 pieces of street art created as part of the summer's Black Lives Matter protests, along with photos, objects and video interviews with artists and organizers. The exhibition invites the community to share experiences, stories and objects related to the protests, pandemic and economic crisis. Visitors can explore these stories online through a new virtual exhibition at https://greensborohistory.org/piecesofnow. Additional online African American/Black History Month programs are happening weekly. New episodes arrive every Tuesday from the History Notes podcast. Listeners can learn about Charlotte Hawkins Brown and the state historic site that bears her name, what's new at North Carolina's African American Heritage Commission. History Lunch Break broadcasts live on Zoom and Facebook every Friday at noon.
Blood Donations: The American Red Cross encourages eligible donors, especially those who have recovered from COVID-19, to give blood to honor the legacies of African Americans like Dr. Charles Drew and Dr. Jerome Holland. RedCrossBlood.org, 800-733-2767 or enable the blood donor skill on any Alexa Echo device. Those who come to give in February may receive a $5 Amazon.com gift card via email, courtesy of Amazon.
SOULiloquies — Stories Of Underground Legends Exhibit: Through April 5, Center for Visual Artists, 200 N. Davie St., No. 13, Greensboro. 336-333-7475 or www.greensboroart.org.
Historic Magnolia House self-guided tours: 11 a.m. to 3 p.m. Thursdays-Saturdays in February. Visitors will see both the Magnolia House history exhibit UNCG graduate students created last fall, as well as the North Carolina African American Heritage Commission's Oasis Spaces exhibit centered on the Green Book and travel during the Jim Crow era. Free. 336-617-3382. May also participate in Magnolia's shoebox lunch educational program. To order: tinyurl.com/z81t4dm3, tinyurl.com/49zbpz7g or tinyurl.com/192jqswg.
Biscuitville Fresh Southern is celebrating Black History Month by honoring Kizzmekia Corbett, Jamilla Pinder and Capt. Derrick Smith during the month of February. Biscuitville is giving away commemorative bookmarks featuring Smith to customers while supplies last. The bookmarks contain a coupon for a free sausage biscuit from Biscuitville for customers' next visit. Along with Smith, both Corbett and Pinder will be featured online through other digital media.