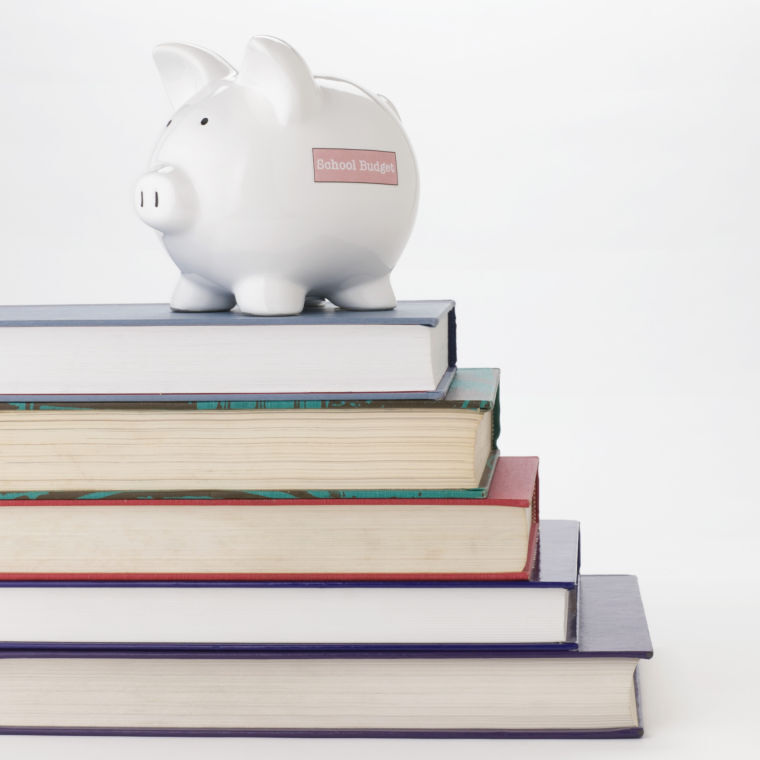 Prices at UNC System schools will inch up only slightly in the upcoming academic year.
The UNC Board of Governors voted Thursday to keep in-state undergraduate tuition unchanged for the fifth straight year. Only five of the 16 state universities, including both campuses in Winston-Salem, will hike prices on undergraduates from outside North Carolina.
Mandatory student fees — for athletics, student health services, student activities, campus WiFi and other educational technology, debt on student-focused building and campus security — will rise at each campus by between 1 and 3%, the maximum annual increase allowed under state law. Dollar amounts of these increases will range from $30 to $92 per student for the 2021-22 academic year that starts in August.
State universities largely left their fees unchanged for the upcoming school year. The UNC System told campuses in the fall that an increase in one fee would have to be offset by a cut in another.
But the university system made one exception: the health services fee, which all but two state universities will increase next year due to costs associated with COVID-19 testing and treatment and a rising demand for student mental health services largely due to the pandemic.
The Board of Governors decided earlier this month to include a second fee increase. It hiked the $30 campus security fee by up to $30 at each campus next year, largely so campus police departments can pay higher salaries to officers and dispatchers. Board members and campus leaders say this increase will help them recruit employees against better-paying municipal police departments.
Universities can use the campus security fee to help pay for their police departments, comply with federal laws and hire substance abuse and other counselors. The Board of Governors voted Thursday to add one more potential use of this fee: suicide intervention programs and crisis teams that respond to suicidal situations.
The big win in the eyes of UNC System leaders was another year without a tuition increase on North Carolina undergraduates. For 2021-22, tuition at 13 state universities will range from $2,982 at Fayetteville State to $7,019 at UNC-Chapel Hill and average $4,553.
In-state undergraduates at the three NC Promise schools — Elizabeth City State, UNC-Pembroke and Western Carolina — will continue to pay $1,000 in tuition next year. That low-tuition program, approved by the General Assembly, has been in effect since 2018.
UNC System President Peter Hans said the continued in-state tuition freeze keeps N.C. prices thousands of dollars lower on average than at universities in other states and reduces the debt students must take on to attend college.
"That not only represents a genuine improvement in opportunity and quality of life for our students but it sends a resounding message to the next generation that the people's university remains within their reach," Hans said.
Here's a glance at 2021-22 tuition and fees at the four Triad campuses:
In-state undergraduate tuition will remain at $4,422, and out-of-state undergraduates will continue to pay $19,581. The base graduate tuition will remain at $5,219 for N.C. residents and $18,937 for out-of-state residents, but some master's and doctoral programs charge more.
Mandatory student fees will rise $86, or 3%, to $2,952.
Undergraduate tuition for in-state students ($3,540) and out-of-state students ($17,050) won't change. Base graduate school tuition remains at $4,745 and $17,545 for in-state and out-of-state students, respectively.
Mandatory student fees will go up $61.50, or 2%, to $3,072.
In-state tuition ($3,401) for undergraduates won't change next fall, but out-of-state tuition will rise by 3% to $14,057. For graduate students, the base in-state tuition rate will stay at $3,872, while out-of-state students will pay 3% more, or $14,407.
Mandatory student fees will increase by $74, or 3%, to $2,537.
In-state tuition will remain at $6,497 for undergraduates and $9,196 for graduate students. But out-of-state rates will go up by 3% for both undergraduates (to $23,731) and graduate students (to $23,899).