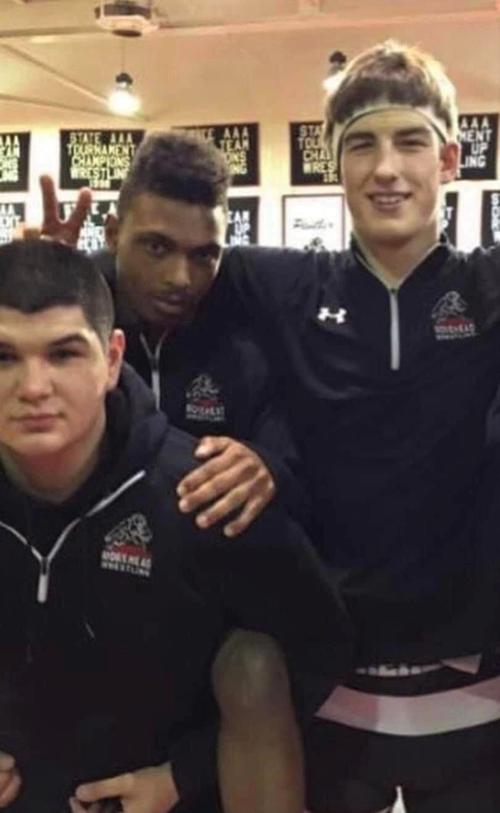 EDEN — A local man died after he jumped from the roof of a downtown building here on Tuesday evening, police announced in a Wednesday news release.
Zane Hairston, 22, apparently stepped off the roof of 619 Washington Street around 6:30 p.m., the release said.
Officers with the Eden Police Department arrived to find Hairston lying in the roadway, slightly off the sidewalk. Emergency workers transported him to Moses H. Cone Memorial Hospital in Greensboro where he died from his injuries, the release said.
Police said they have no evidence of foul play and that Hairston was on the roof alone at the time of his jump.
"Out of respect for Hairston's family, no further information will be released,'' the release read.
Social media was full of tributes to Hairston, known as a top wrestler at Morehead High School and a member of the Panthers' 2016 state championship team.
Morehead's Caveman Wrestling Club Facebook page posted: "It is with a heavy heart that we give condolences to Zane Hairston's family and friends. Zane will always be remembered for his hard work on the mat and a mentor for upcoming wrestlers.''
"Zane was probably one of the most consistent people, always showed up, always ready. You always knew you were going to get his very best,'' said Joy Toms, the mom of a fellow wrestler and an assistant who coached the wrestling cheer squad during the time Hairston competed.
While seemingly quiet and reserved, "Zane had a great sense of humor,'' Toms said, adding that the young athlete was always very supportive of younger wrestlers.
No funeral arrangements had been announced at press time.
Authorities ask that anyone with information concerning Hairston's death contact EPD Det. Andrew Kenyi or Lt. Anthony Lovings at 336-623-9755 (24hr) or at 336-623-9240 from 8 a.m.-4 p.m. To provide an anonymous tip, call Rockingham County Crimestoppers at 336-349-9683