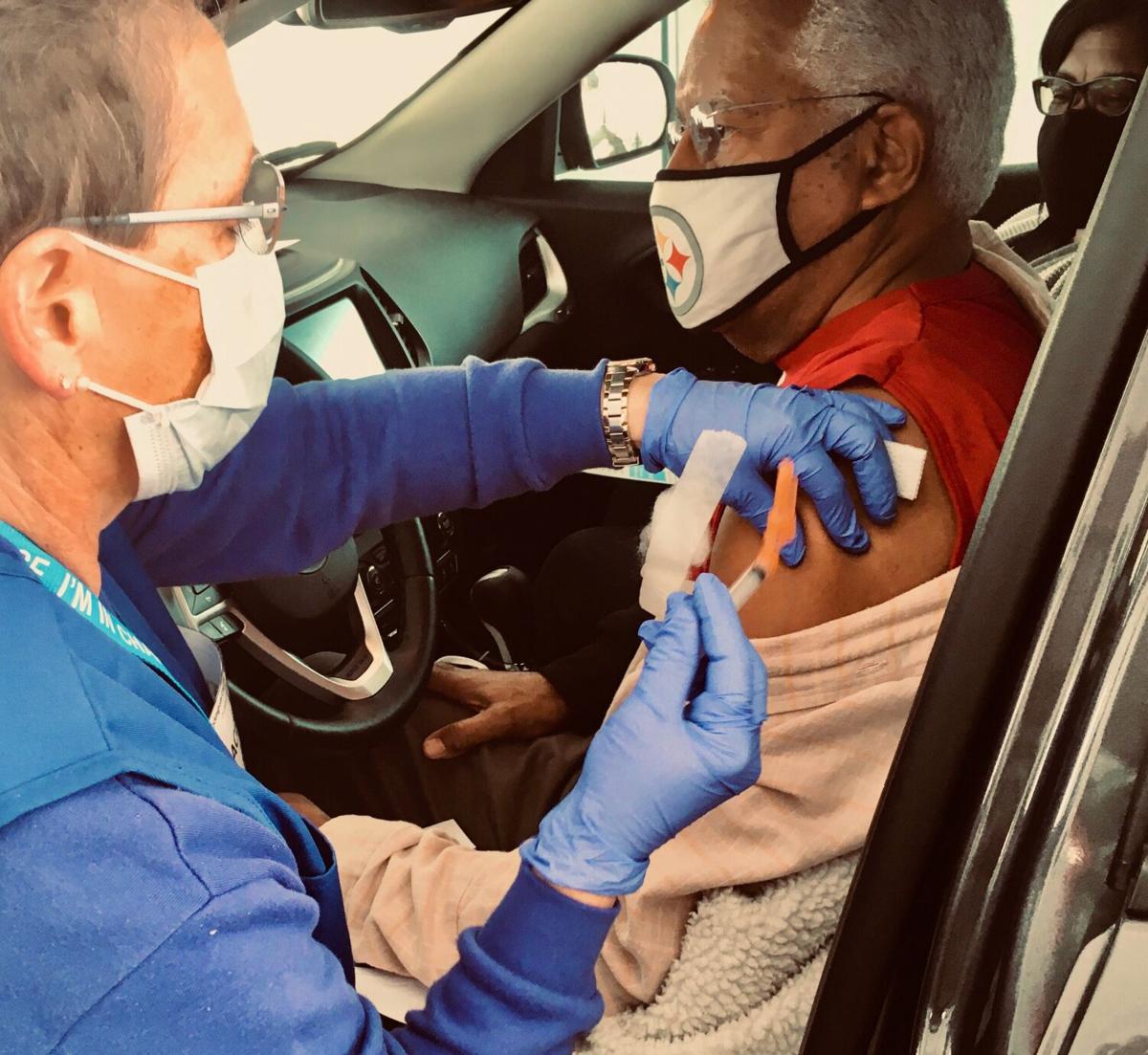 WENTWORTH — Rolling up your sleeve for a COVID-19 vaccine will earn you some spending money in June at two special Rockingham County clinics, county health officials said this week.
Rockingham County was selected by the North Carolina Department of Health and Human Services for the pilot incentive program that puts a $25 Visa gift card in the hands of anyone over 18 who gets a first dose of the two-shot Pfizer vaccine, said Katrina White, Rockingham County Department of Health and Human Services spokesperson. Shots are free and insurance is not required, White said.
The county was among four chosen by state officials for the "Summer Cash Card'' effort designed to boost enthusiasm for shots. Other participating counties are Guilford, Mecklenburg and Rowan. Cards are funded with federal dollars and the State Employees Credit Union donated cards for the initiative.
Vaccines and gift cards will also be offered at the Rockingham County Health Department's regular in-house clinic on June 3, said Trey Wright, public health director for the county.
And folks who drive other individuals to the clinics on June 3 and June 5 will also be eligible for the $25 cards while the stock of about 300 lasts, White said in a release.
The June 5 clinics will be based at McMichael High School in Mayodan and Mill Avenue Recreation Center in Eden. Dubbed "Bring Summer Back,'' the clinics run from 9 a.m. to 1 p.m. at:
Mill Avenue Recreation Center, 1722 Mill Avenue, Eden.
McMichael High School, 6845 N.C. 135, Mayodan.
The county recorded four new COVID-19 deaths this week, though the reports came late to county health statisticians, health officials said. Two of the virus victims, ages 88 and 76, were residents of nursing homes, while two, ages, 66 and 67 were not, health department records show. The pandemic has claimed the lives of 124 county residents.
On Friday, the county's infection rate was 4.3%, well below the safety target of 5%, and hospitalizations had decreased from 59 early in the week to 57.
Wright said that 33% of the county's 91,000 residents have been fully vaccinated, while the county has administered 63,997 actual shots, some of which are second shots for the two-shot Pfizer and Moderna vaccines.
Since the start of the pandemic last year, the county has tallied 7,834 cases of COVID-19.