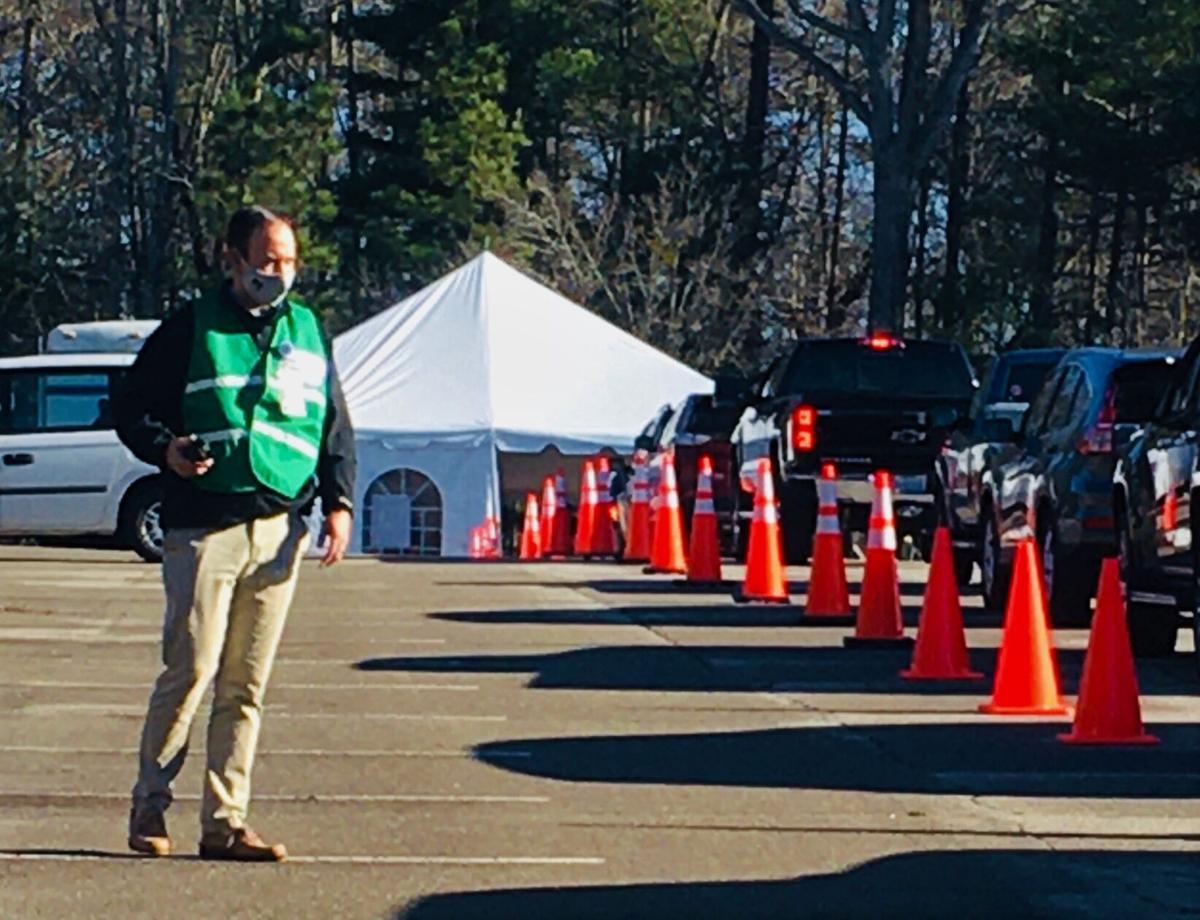 WENTWORTH — As Rockingham County's COVID-19 infection rate crept up to 5.5% on Friday, public health records showed 69 county residents had contracted the virus since Wednesday.
That amounts to an average of 23 new cases per day, many more than health officials have seen in more than a month. And the CDC considers any infection rate above 5% to be unsafe and a signal that a community is not managing the spread of the infection effectively.
Hospitalizations also crept up a bit this week to 54 on Friday from Wednesday's roster of 53. The number of immunizations administered spiked up by 772 between Wednesday and Friday, a healthy jump from Wednesday's 49,200 to 49,975, county health statistics show.
Total deaths from the virus in Rockingham increased by one to 116 on Friday. Information about the deceased was not immediately available.
The state's average infection rate was at a safe 4.4% on Friday, in keeping with the CDC's target for safety of 5% or below.
With nearly 44% of the state's population fully vaccinated against COVID-19, North Carolina counted about 50.3% of residents as having already had one dose of some vaccine. The N.C. Department of Health and Human Services recorded 1,006 patients hospitalized with the virus on Friday and 1,932 new daily cases statewide. The state death toll was 12,780.
Rockingham County Director of Public Health Trey Wright has noted in recent weeks that Rockingham County residents are failing to get their vaccines in high enough numbers. Wright said the reluctance of many to be vaccinated is due to a misguided fear that the inoculations are unsafe.
To counter that problem, Wright has launched a public campaign to distribute educational information to neighborhoods and businesses. He is asking businesses to promote vaccine safety through promotional material as well, Wright said.
Free vaccines are currently available through the Rockingham County Division of Public Health for anyone 16 and older on every Thursday during May, Wright said.
How to sign up for your shot:
To sign-up for an appointment, take the following steps:
Choose the COVID -19 "box."
Follow the instructions provided.
Insurance is not required for the free vaccine. If you do have insurance, bring your insurance card.
Anyone who is pregnant and requests the vaccine must present a doctor's signed consent form to the health department.
To seek a vaccine through Cone Health, visit conehealth.com/vaccine. To find another provider participating in the vaccination program, please visit, https://myspotnc.gov. For additional information, please call 336-342-8140.
Vaccinated? Still wear your mask
It's also important for vaccinated individuals to understand they must still wear masks around unvaccinated folks, experts agree.
Researchers don't yet know if it's possible for vaccinated individuals to carry the virus while remaining uninfected themselves. For example, scientists aren't sure if the live coronavirus can travel in the nasal membranes of a well and vaccinated person. If so, someone who is vaccinated could well spread the highly contagious disease.