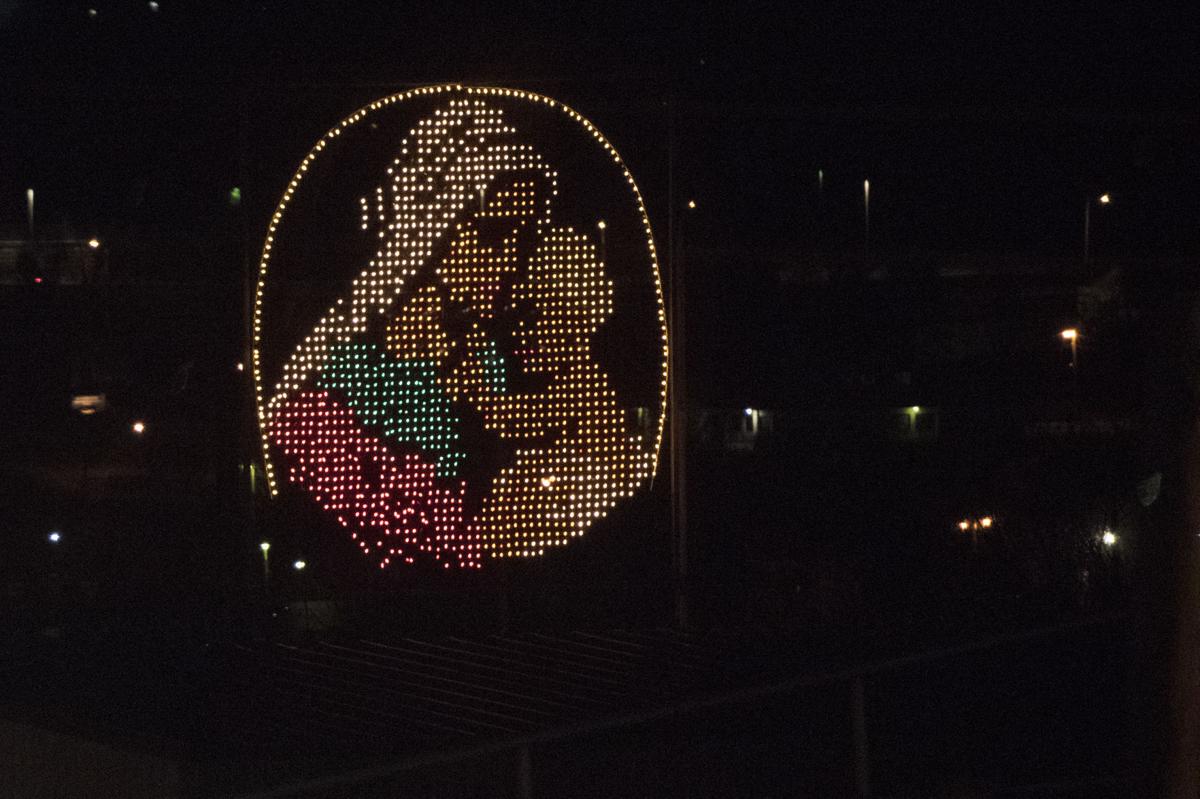 DANVILLE, Va. — The iconic Madonna and Child light display that shines during the holidays above Sacred Heart Catholic Church on Central Boulevard needs an update.
The church and its school, Sacred Heart Catholic School, are seeking donations to pay for the $20,000 revamp so the colorful sign can be displayed again in 2022.
The 60-foot wire-mesh display has about 1,200 bulbs that must be replaced. However, new LED bulbs need to be installed because the current bulbs are no longer available for purchase, said Mary Foley, director of administration and finance at the church and the school.
The display needs to be re-wired for the LED bulbs, which are incompatible with the current wiring, Foley said. Its sockets also need to be replaced.
"With ever-changing material costs, it is estimated the renovation will cost between $15,000 and $20,000," Foley said in a prepared statement. "Any funds raised over the actual cost will be restricted to offsetting utility costs until the funds are depleted. We are seeking donations to ensure Danville's iconic display continues to bless the community each Christmas season."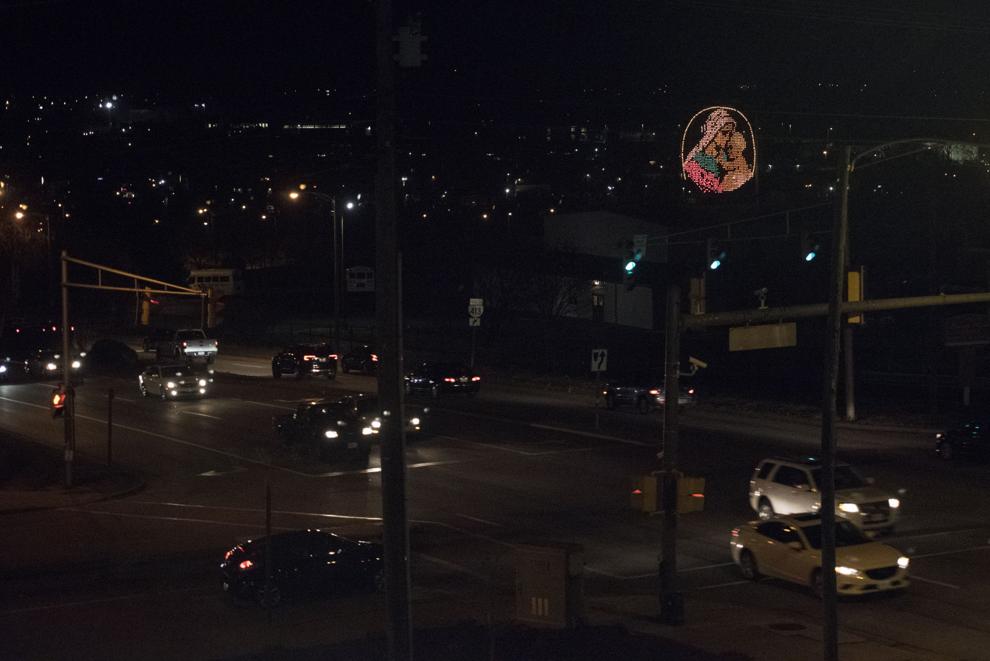 The far-reaching display overlooks Danville Mall and a significant shopping area in the city, Foley told Danville City Council Tuesday night.
"During a time when people get lost in shopping, the Madonna and Child is a quiet and gentle reminder of what the Christmas season is all about," Foley told councilmen.
Sacred Heart has lit up the display every Christmas season at its location at 540 Central Blvd. across from George Washington High School since 2008. The lights will be turned on again this year the Saturday after Thanksgiving.
The display first illuminated the sky above Dan River Inc.'s Schoolfield Mill during the Christmas season in 1992. It was shown there every holiday season until the mill's closing in 2006.
In 2008, the Knights of Columbus, former Dan River employee Odell Hutson, Powers Signs and Sacred Heart church worked together to bring new life to the sign on the church and school campus.
During City Council's meeting, councilmen highlighted the role it has played in the city during the holiday season.
"Most definitely, it's an icon," said Councilman Larry Campbell. "I look forward to seeing it every year. We just commend the work and effort emphasizing the sacredness of the time of the season."
Anyone interested in donating to the sign's restoration can call Sacred Heart Catholic Church at 434-792-9456, or visit the website or Facebook page for Sacred Heart Catholic Church (new.sheartchurch.org) or the website or Facebook page for Sacred Heart Catholic School (sheartschool.com).