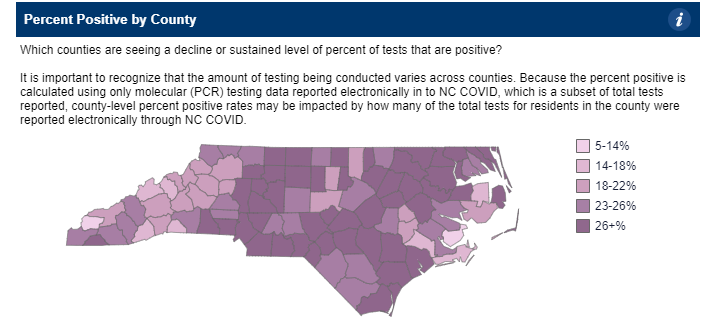 WENTWORTH — Despite soaring omicron cases within the Rockingham County Schools district over the past week, the school board voted on Monday night to continue its optional mask policy.
As Rockingham County tries to manage an all-time high COVID-19 infection rate of around 28%, the public schools this week counted 204 students and 93 staff with the virus between Jan. 3-9.
The high case numbers come as about 11,700 kids return to public schools after holiday break. And the figures are a major leap from pre-Christmas numbers on Dec. 13-19 when 34 students and 4 staff were known to have COVID-19 and masks were mandatory.
The Rockingham County School Board in August voted to mandate masks, but in December changed the district's policy and removed the face covering mandate.
So far, Morehead High School in Eden and McMichael High School in Mayodan show the highest number of student infections with 19 and 18, respectively, according to statistics provided by the school district.
Meanwhile, the highest number of new staff infections were recorded Jan. 3-9 at Central Elementary School in Eden and Williamsburg Elementary School in Reidsville with 11 and 10 cases, respectively.
Preschool and HeadStart students in Rockingham County are still required to wear face coverings, a directive from the North Carolina Division of Child Development and Early Education. And all students, regardless of grade level, are required by the Centers for Disease Control to mask while on school buses.
Early College High School Students at the Rockingham Community College campus and any high school students attending RCC classes are required to follow the college's mask mandate, as well, RCS officials noted.
"RCS continues to encourage all parents to make the best decisions for their own children based on the information provided both by RCS and the Health Department,'' said RCS public information officer Adam Powell in an email. "We also encourage hand washing, social distancing whenever applicable, and strongly encourage mask wearing, although at the moment masks are optional within RCS schools and facilities.''
Meanwhile, area hospitals are swamped with COVID-19 patients and testing centers are backed up with long lines. County pharmacies are dealing with frustrated customers who must wait days for fresh shipments of rapid COVID-19 home testing kits, which are in short supply statewide.
A clerk for CVS pharmacy in Madison said patrons have come from Greensboro in search of testing kits, which finally arrived on Monday after about a week's wait.
At UNC Rockingham Health Care, COVID-19 patient counts were high at 30 on Monday, and the hospital's drive-thru testing tent had a long line, according to Myla Barnhardt, director of marketing and public relations for the hospital.
Rockingham tallied 682 new cases over the last week, according to county health officials and saw 15 new admissions to hospitals. Case counts have more than tripled in recent weeks. The county of about 91,000 counts 50.5% of its eligible population as fully vaccinated.
The average infection rate statewide on Tuesday was 31.1% with 3,850 people around the state hospitalized with COVID-19. About 70% of all North Carolinians are fully vaccinated, while 74% have had at least one shot, state health officials report.
There are currently 18,254 known COVID-19 cases in N.C. and 19,685 people are known to have died from the disease. In Rockingham County, the COVID-19 death toll has reached 225.