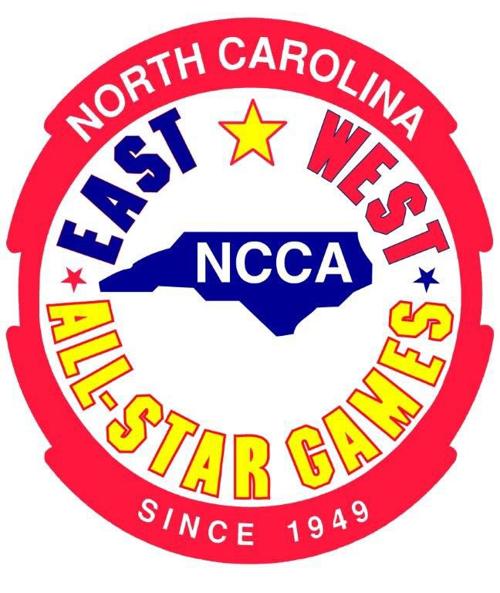 What
Annual N.C. Coaches' Association East-West All-Star games and coaching clinics.
When
Monday through Wednesday.
Where
Clinics: Greensboro Coliseum Special Events Center and The Fieldhouse.
Games: Basketball, Greensboro Coliseum; soccer, Macpherson Stadium; football, Jamieson Stadium.
Games schedule
Monday: Girls basketball, 6:30 p.m.; boys basketball to follow.
Tuesday: Girls soccer, 6:30 p.m.; boys soccer to follow.
Wednesday: Football, 8 p.m.
Area athletes and coaches (all competing for the West)
Girls basketball: Shakira Baskerville, West Forsyth; Mariah Frazier, Dudley; Diamond Monroe, Dudley; Jadyn Murray, Northwest Guilford.
Boys basketball: Daniel Cooper, Grimsley; Breon Pass, Reidsville; assistant coach Billy Martin, Reynolds.
Girls soccer: Payton Eubanks, East Forsyth; Kendall France, Southwest Guilford; Avery McGuirt, West Forsyth; Millie Murphy, Reynolds.
Boys soccer: Jonthomas Buckley, Northern Guilford; Lane Decker, Western Guilford; Rohan Gupta, Ragsdale; Jesse Guzman, West Forsyth; Sullivan Smith, High Point Central; Humberto Tapia, North Forsyth.
Football: Sterling Brewer, Dudley; Jalen Fairley, Southeast Guilford; Jacob Fletcher, East Forsyth; Jake Hill, West Forsyth; Will Lenard, Northern Guilford; Kristian Lyons, Davie County; Jake Marion, North Davidson; Isaiah Mosqueda, Reidsville; Hezekia Newby, Eastern Guilford; Ki Rankin, Reidsville; Jayson Royster, Eastern Guilford; Avery Taylor, Davie County; head coach Doug Robertson, Page.
Free kids' clinics (ages 8-12)
Basketball: Monday, 3-5 p.m., Sawyer Gymnasium, Grimsley HS. Participants receive free food from Chick-fil-A and a ticket to the East-West basketball games.
Football: Tuesday, 4-6 p.m., Jamieson Stadium, Grimsley HS. Participants receive free food from Chick-fil-A and a ticket to the East-West football game.
Participants must register (www.eastwestallstars.com under KIDS CLINICS TAB) and complete an online waiver.
Contact Joe Sirera at
336-373-7034, and follow
@JoeSireraSports on Twitter.