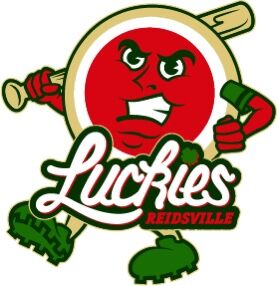 The Old North State League is looking for host families for their upcoming season.
The Old North State League's newest franchise will be based in Reidsville. The newly designated Reidsville Luckies will play out of Jaycee Ball Park the summer of 2021, one of 10 teams the summer collegiate baseball league has around the state of North Carolina.
ONSL likes to bring in talent from all over the United States, both local and national. Some baseball players will be traveling from across the country to play baseball in our great state and, specifically, Reidsville. These players are sometimes in need of housing from early June through late July.
ONSL is currently reaching out to the community to recruit families willing to host these college baseball players. They believe in housing players in welcoming homes in the communities they serve.
Participating families will receive season tickets, free gear, and are recognized on host family night. Host families are not expected to feed players or provide transportation, but are welcome to if they would like.
The Reidsville Luckies came to fruition as the President and Vice President of the ONSL, Reggie and Alec Allred, sat down with a map and scanned their options of communities in North Carolina that would be a great homestand for a new team. They inevitably landed on Reidsville.
Alec Allred played one year of his collegiate career at Rockingham Community College and could see the Reidsville's affinity for the sport. Soon after, the ONSL was approached by the city and determined there was a mutual desire for college baseball in Reidsville.
With the support and knowledge of the city and its employees, the Old North State League decided to move forward with the new venture.
The entirety of the Reidsville Luckies' branding is inspired by the history of the city and its heritage in tobacco. ONSL wanted to pay homage to the American Tobacco Company that supported Reidsville for many years. During the years of 1935-40 and 1947, Reidsville had a minor league team called the Luckies. It seemed fitting that the new ONSL team embrace that past history with their new mascot "Lucky", which will also use the team colors, red, forest green, gold, and white.
"At the Old North State League, we hope that the community will join us in supporting the Reidsville Luckies in the coming year and come out for some family fun. We can't wait to join the great community culture that Reidsville offers," Allred said.