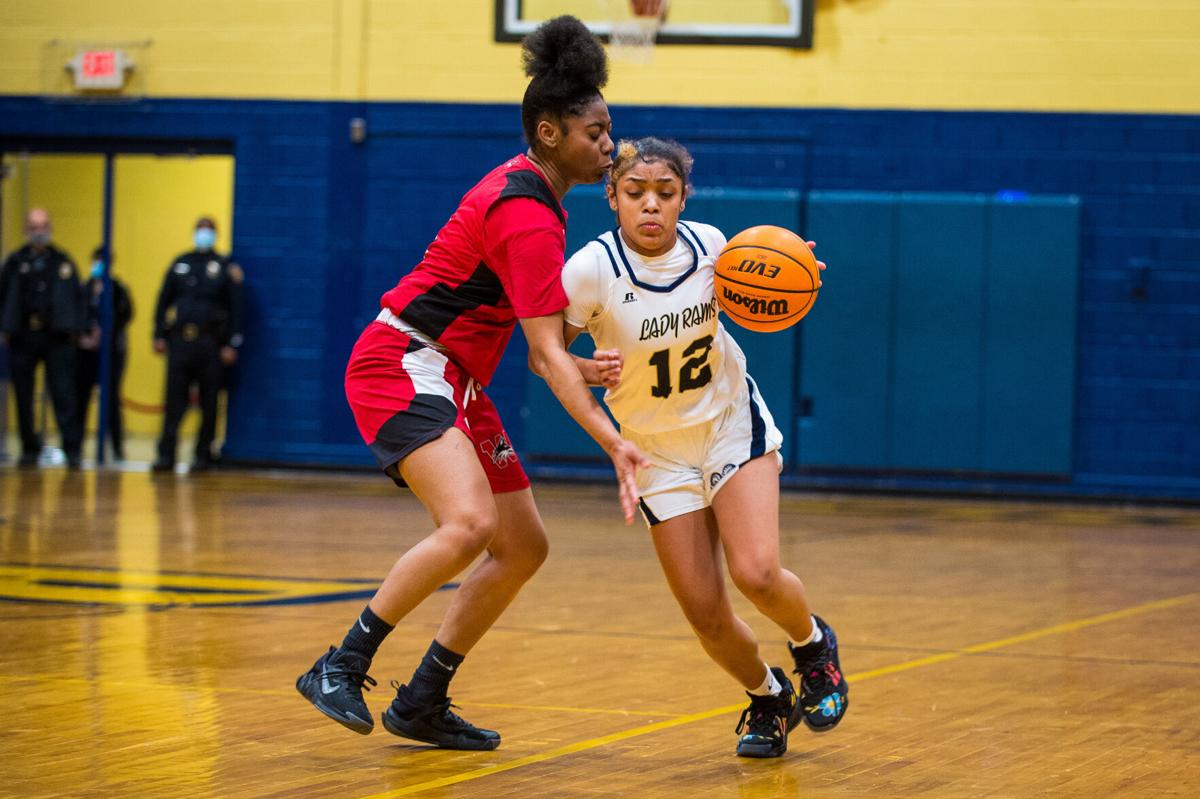 Reidsville improved to 2-0 in the 2A Conference 34 standings with a 62-51 win over Walkertown Wednesday night.
Four first-quarter 3-pointers by the Lady Wolfpack, combined with strong play in the post by Shaymiah Bailey, helped put Walkertown in control with a two-possession lead for the majority of the opening frame.
RHS eventually cut it to 11-10 however, thanks to a put-back hoop by Morgan Hooper followed by a score by Heaven Perkins.
The Wolfpack made another push, putting together another run beginning with a fast break take by Bailey and a 3-pointer right before the buzzer by Kandace Taylor to account for an 18-11 lead at the end of the first period.
Bailey continued to dominate in the post with a put-back bucket to put Reidsville in an 18-11 hole in the opening moments of the second quarter.
Even though Bailey continued to have her way with dominate play in the paint, the Lady Rams started to tighten the reigns defensively as well as spread the ball around on offense as the tempo turned the game into a track meet. Highlighted by a trio of scores by Mariah Wilson, in addition to offense generated by Heaven and Kiera Perkins, Gracious Wise and Lea Miller, Reidsville slipped into the driver's season with a 35-28 advantage at the half.
The fast tempo seemed to lead to fatigue for Walkertown as the Lady Rams created several turnovers which led to points on the other end of the floor as the lead ballooned to 18 points at 52-34 to close out the third frame. In addition, RHS held Bailey, who scored 13 in the first half, to just two points in the quarter.
The Lady Pack regrouped in the opening minutes of the final frame however, as they pieced together an 8-0 run to cut the Reidsville lead to 52-42.
RHS finally broke the scoring drought with a Kennedy Hooper basket and Wilson added three more scores to help Reidsville put the game in the books.
Kiera Perkins had 15, Wilson added 14 and Wise netted 13 on a balanced night for the Lady Rams with seven players scoring at least 2 points.
Up next
Reidsville (2-0, 5-3) will get a lengthy break before getting back to action with a home game versus McMichael (0-3, 2-8) Jan. 14.
Box score