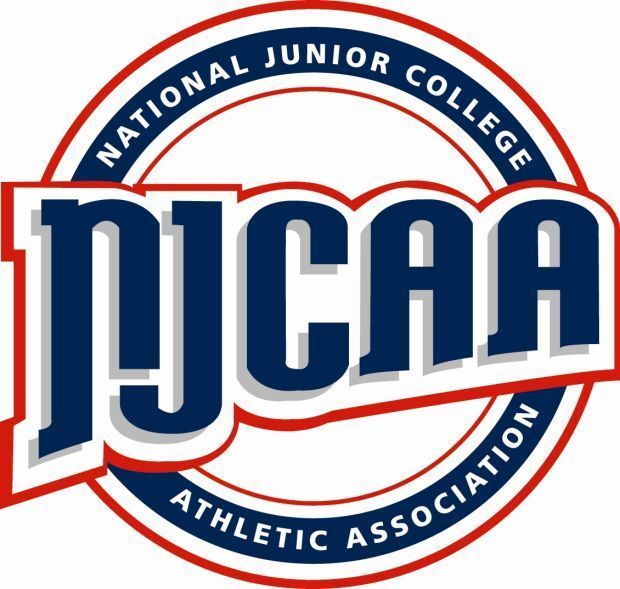 CHARLOTTE – The NJCAA National Office released the twelfth and final week of rankings for DI and DIII football, as well as the third week of rankings for all three divisions of men's and women's basketball.
Below is a summary of the rankings from the week of Nov. 22:
DI Football The top-four teams in the final NJCAA DI Football poll earned a spot in the division's first-ever football playoff. The NJCAA DI football semifinals will take place Dec. 4-5, with the winner of each matchup advancing to the NJCAA DI Football Championship on Dec. 17. The four teams in order starting with No. 1 are Iowa Western, New Mexico Military, Northwest Mississippi, and Snow (UT). Hutchinson (KS) earned the close No. 5 spot.
DIII Football In the final NJCAA DIII Football poll, Nassau (NY) improved a spot to No. 2, while DuPage (IL) remained on top at 8-2. These two will face off at the NJCAA DIII Football Championship, set for December 4, 2021, at the College of DuPage. North Dakota SCS and Minnesota State finished the season at No. 4 and No. 5, respectively.
DI Women's Basketball Northwest Florida State was selected as No. 1 in the latest NJCAA DI Women's Basketball poll, with Chipola (FL), Jones (MS), and Three Rivers (MO) standing the same as last week, rounding out the top-four. Trinity Valley (TX) extends its winning streak to seven as the Cardinals break into the top-five.
DI Men's Basketball The third week of the NJCAA DI Men's Basketball poll had Hutchinson (KS) jump four spots ahead to No. 5. Salt Lake (UT), John A. Logan (IL) and Kilgore (TX) stayed put behind the Blue Dragons. Chipola (FL) improved a place to No. 4, while Eastern Florida State dropped to No. 7.
DII Women's Basketball The NJCAA DII Women's Basketball poll left Kirkwood (IA) on top at 7-0 and 8-0 Johnson County (KS) in the No. 2 spot, once again. Lincoln Land (IL) went undefeated to improve two spots into the top-five. Bryant and Stratton (WI) jumped up three spots to No 14, while Iowa Central re-entered the rankings at No. 20.
DII Men's Basketball In the latest NJCAA DII Men's Basketball poll, Kirkwood (IA) added two more wins to its record to stand at 5-0 and in No. 1. Mott (MI) was voted No. 2 at 3-0 and Iowa Western used a winning week to improve four spots to No. 8. Henry Ford (MI), Lansing (MI), and South Arkansas took home spots 18 through 20.
DIII Women's Basketball In the NJCAA DIII Women's Basketball poll, Owens (OH) held onto the No. 1 spot and Rock Valley (IL) was voted No. 2 once again. Rochester (MN) was voted No. 3, while Anoka Ramsey (MN) moved up three spots to No. 6, and RCSJ-Gloucester entered the rankings at No. 10.
DIII Men's Basketball The NJCAA DIII Men's Basketball poll saw Herkimer (NY) was voted No. 1, Nassau (NY) at No. 2, and Montgomery County (PA) in the No. 3 spot. Monroe College - Bronx (NY) improved from No. 7 to No. 5 this week and Hostos (NY) captured No. 11.