Employment
top story
Precor closing Whitsett plant as part of restructuring; 123 employees affected by Oct. 31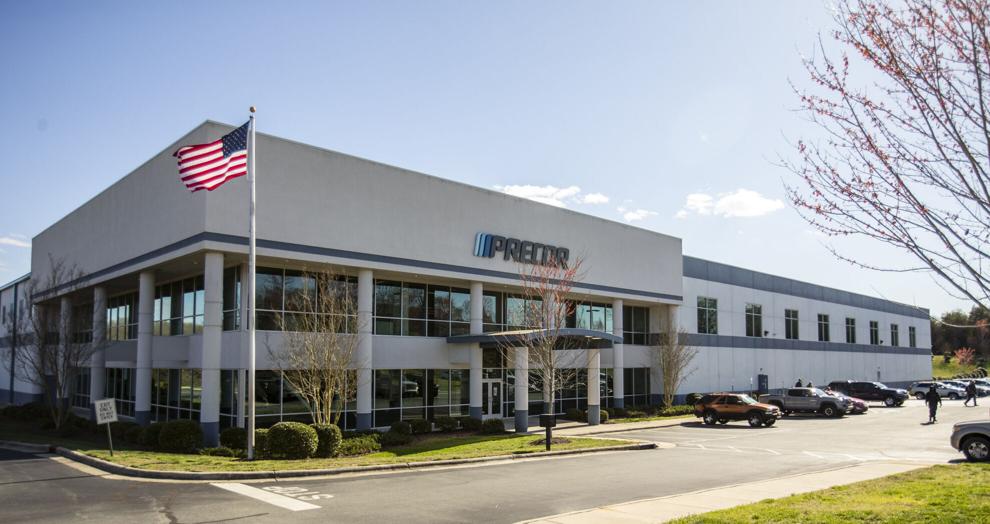 Precor Manufacturing Inc. is closing its Whitsett plant by Oct. 31, ending the jobs of 123 employees, as part of a projected corporate restructuring by parent company Peloton Interactive Inc.
Precor is an international manufacturer of physical-fitness equipment.
The company said in a WARN Act notice posted Monday by the N.C. Commerce Department that job cuts began Thursday at the 230,000-square-foot plant at 5704 Millstream Road and would continue through Oct. 31.
Affected employees have been informed of their last date for work. The bulk of the employees, at 59, are assembly technicians and general production workers.
Precor said in a statement that "we can confirm that we eliminated a number of positions across Precor. "
"These decisions are never easy, and we want to acknowledge the work and contributions of the colleagues who have been directly impacted.
"The goal of the changes we are making is to strengthen our operations, return Precor to growth and ensure we are delivering on the needs of our customers."
Peloton purchased Precor for $420 million in 2021 with the Whitsett plant being among 625,000 square feet of U.S. production space when including a facility in Woodinville, Wash.
The $26 million Whitsett plant opened in 2011. The plant includes in-house tooling and fabrication, product development and quality assurance capabilities.
On Feb. 14, Peloton's board of directors announced the hiring of Dustin Grosz as Precor's chief executive after serving two months in an interim chief executive role. Grosz previously served as president and chief operating officer of Core Health & Fitness.
When Peloton completed its purchase of Precor, it said it would keep Precor's U.S. manufacturing "to be able to deliver connected fitness products to members sooner."
Peloton also said it "plans to establish U.S. manufacturing capacity by the end of 2021, boost research and development capabilities with Precor's highly skilled team, and accelerate Peloton's penetration of the commercial market."
However, during the Feb. 1 second-quarter conference call with analysts, Peloton chief executive and president Barry McCarthy said that Peloton had made a strategic decision to "commit ourselves to connected fitness. So if it's not connected fitness, we're not doing it."
"That begs the question, well, okay, where does Precor fit and why are you doing it?
McCarthy said plans to sell Precor became "the worst-kept secret in the planet."
"We got pretty far down the path, and then the price that the buyer was willing to pay dramatically dropped. And we walked away from the table.
"I mean, at some point, it crossed the stupid line to the point where you're just not willing to dance anymore, and that happened for us."
McCarthy acknowledged that Peloton had "done a reasonable job of kind of running it (Precor) for our benefit, including sucking some talent out of it into our own hardware business."
"It was good for us, bad for them."
However, McCarthy said that following the failure to complete a sale of Precor that "we're going to reverse course."
"I think we understand how to add some incremental value without great expense and have a disproportionate increase in the value of the business."
McCarthy said Peloton made the decision to run Precor as a freestanding subsidiary.
"And so that's the path we're on," he said. "And when we see success, we will see a dramatic increase in its market value.
"And then unless we have a shift in strategy or they have a shift in their product strategy, at some point, we would look to divest."
According to SupplyChainDive.com, Peloton has delayed the sale of its Wood County, Ohio, manufacturing facility by up to six months.
Peloton spent $400 million on its first U.S. manufacturing plant, which includes around 1 million square feet of production, office and amenities space.
"It's a great facility for the right use case for it, but we just have to find the right buyer for that facility," chief financial officer Liz Coddington told analysts.
"And so we're taking the time to be able to do that."