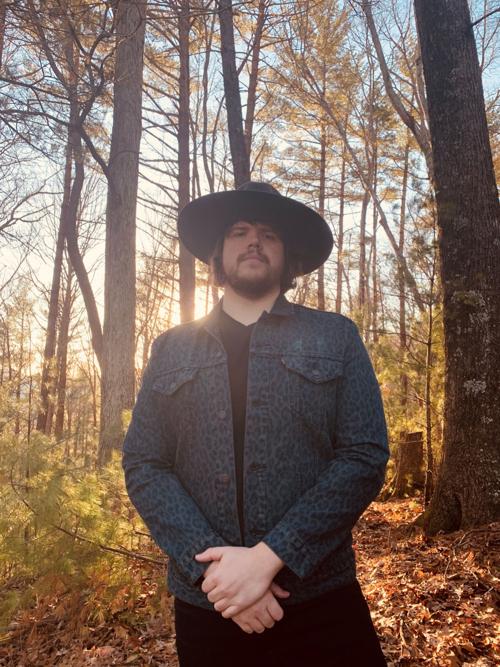 Caleb Johnson is an American idol. There are no statues erected in his honor, but anyone with media access can view the tributes he racked up on his televised quest for stardom. The singer won the competition on Season 13 of "American Idol" in 2014.
"It changed my life," Johnson said by phone last week from his Asheville home. "It's given me a career in doing what I love, and I'm forever indebted to that show and that platform."
The exposure from the show got him an arena tour with Kiss, a current spot as one of the rock vocalists for the Trans-Siberian Orchestra, tours with Blackstone Cherry, opening for Cheap Trick, Joan Jett and Sammy Hagar, as well as sharing the stage with Warren Haynes and Jason Bonham and a 40-city national tour right after the Idol competition.
Johnson said in earlier interviews that "people working behind the scenes" at Idol after his win didn't have his best interests at heart, but this time around he puts a positive spin on his post Idol career and the release last year of his second album, "Born From Southern Ground."
"I actually consider 'Born From Southern Ground' to be my first record," he says, "because I really didn't have a lot of control over the first Idol record." He believes that record, 2014's "Testify," let down a lot of his fans even though it debuted at No. 1 on the iTunes Rock chart and reached No. 24 on the Billboard Top Album Sales chart.
As he demonstrated during his time on Idol, Johnson has an impressive vocal range and covers a variety of genres and styles with ease, including covering Aretha, Queen, CCR, The Stones, Bryan Adams and Stevie Nicks and Tom Petty. His delivery and depth of feeling qualify him as a soul man as well as a rocker.
"Soul music is embedded in my musical DNA," Johnson admits. "Actually, I am a rock singer, through and through. But some of my favorite rock singers of all time were definitely very soulful like Paul Rogers (Free, Bad Company) Robert Plant and Freddie Mercury, Steve Perry and Chris Cornell, (Soundgarden, Audioslave) — all those guys came from a place influenced by soul music.
"And I was very much influenced by Aretha Franklin and Otis Redding, Wilson Pickett and Little Richard, Marvin Gaye, Al Green," said the 29-year-old. "I love all kinds of music, and I'm very lucky and blessed to have been given a voice that can live in all those different genres and still sound good. I think that's definitely a tribute to my chameleon-like quality where my voice can fit an array of different musical palettes. "
He thinks his soulful affinity just adds another texture to his voice. "I'm not just a rock singer, there's way more depth to me. Having those influences of soul as a singer takes you to a deeper meaning when you're delivering the song, and the songs mean more to you when you sing."
Case in point is "Blind," from the "Born" record. On the official video, standing in front of a stained glass window portraying Jesus ministering to a couple of children, Johnson delivers a churchy, soulful performance that straddles the aisle between secular and gospel with a celestial choir oohing in the background.
Johnson cranks up his tonsils to arena bombast for the rocker "Solid Gold" with a Robert Plant delivery backed by an Allman-esque guitar.
Nearly all the creations on both albums were written or co-written by Johnson, but he still considers his songwriting skills to be a work in progress.
"I didn't really start songwriting 'til later on, and I'm constantly pushing myself to be a better writer, be more personal, be a little more introspective on personal issues in my life that can translate to an audience because it's all human nature."
For the new release, Johnson has a new record company: his own, Big Johnson records. "I just started my own label and didn't have to answer to anybody, wasn't contractually bound to any obligations." He shopped the record around at first, but couldn't find a deal that worked in his favor.
"So I said I'm just gonna do it myself, there's really no point in sacrificing your rights to people that don't have your best interest at heart," he says. "I'm lucky enough to have the capital to do creatively whatever I want, so I'm gonna continue to do this, continue to make records independently until I decide to just retire, which hopefully will be until I die."