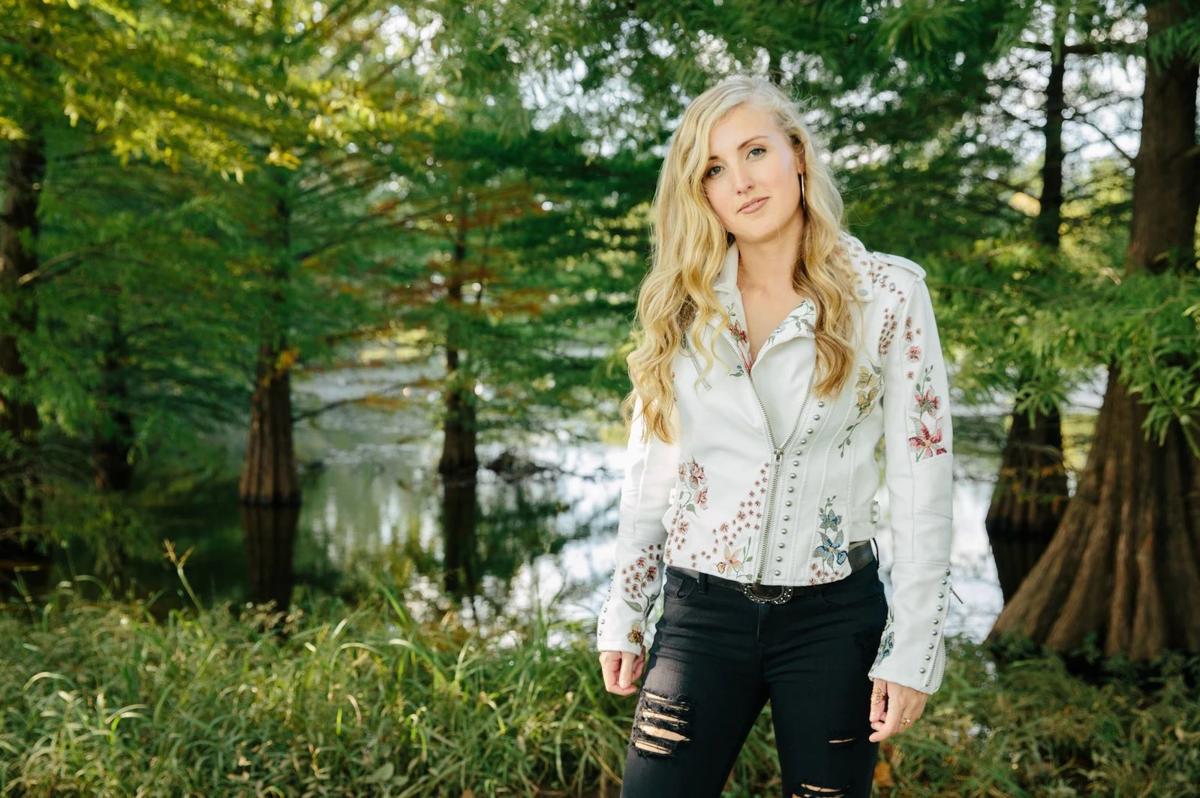 For many young aspiring country artists, a move to Nashville turns out to be as much of a heartbreaker as it is a career opportunity. But when Asheboro native Brooke McBride relocated to Music City, she was prepared for both the performing and business side of country music.
She put out a full-length CD while she was a senior in high school and went on to graduate cum laude from Nashville's Belmont University with a bachelor of business administration in music business.
Six years down the road, the 26-year-old has released two albums, 2014's "Songs About Carolina" and her upcoming EP "Coming Clean," both on her own label, Like Bam records.
"When I first moved to Nashville, some folks told me that no deal's better than a bad deal," McBride said recently by phone from Nashville. "So you gotta be leery out here with all the Nashville folks. But I'm content to do it on my own until the right opportunity is presented."
She does admit to hiring out briefly to Banner Music records for a single song deal, "Heartbreaker Hall of Fame," released earlier this year.
"Other than that, I'm completely on my own, on my own label," the singer/songwriter says.
That gives an artist a lot of freedom, but it also puts the financial burden squarely on the performer. McBride used Indiegogo for her first project, but for her newest project, she's using a new one, Bandtwango, developed by a couple of Nashville entrepreneurs just for country artists. The new service offers advice and marketing help as well as networking with Music Row denizens.
"I raised over my goal with Bandtwango," she says.
But she's still not ready to let anybody else take over the reins. "It goes back to the 'no deal's better than a bad deal,'" McBride says. "So that's the approach I've taken with everything. I handle mostly everything on my own. I book all my shows, and that's kind of a full-time job in itself, but I'm trucking along."
McBride has a big voice, a sound she describes as "a mix between the older Loretta Lynn and '90's country." And like Lynn, McBride projects a lot of confidence with her lyrics and her delivery.
But her subject matter was recently a bit concerning to someone close to her. At one point, her fiancee was giving her a hard time because she was writing more break-up songs than love songs.
But McBride fixed that with another song, "One More," released just a few weeks ago.
"Yeah, well, we're actually married now," McBride says, laughing. "It's funny, the sad songs and the breakup songs have always been easier to write for me. Even when I'm in a happy relationship — we weren't having any problems or anything like that when I was writing the sad songs. It was just easier to write. So "One More" is my take on a fun, upbeat love song:
"One more, one last good night kiss
"One more taste of your sweet lips
"Give me one more, I'm beggin' for one more
"Give me just one more minute under this porch light
"I don't want you to leave here tonight
"Without one more, I'm beggin' for one more, one more."
"My fiancee, now my husband, and I were in a long-distance relationship for over a year, and the idea just came from remembering that feeling of wanting to stay one more day, just one more minute, one more kiss, that kind of thing. I think he's happy with how it turned out," she says, chuckling softly.
But country music has always been about heartbreak, hard times and hard livin'. So even though you might not be living it at the time, that seems to be a constant songwriters need to address, happy or not.
"I draw from personal experiences, but a song that I write doesn't always have to be something that I'm necessarily going through," McBride says. "But (things) I've seen other people going through, friends, family or whoever. What I write is the truth, but it's not always necessarily my truth."
McBride says that it's never been her goal to be famous or to be rich. "My goal has always been the same ever since I started, to make a difference through music, give people a voice, help people explain how they're feeling through music, I guess is what I'm going for.
"Making a difference, helping to explain what they're going through, explain their emotions, that's always been my goal — just to make a difference with the songwriting side of it."