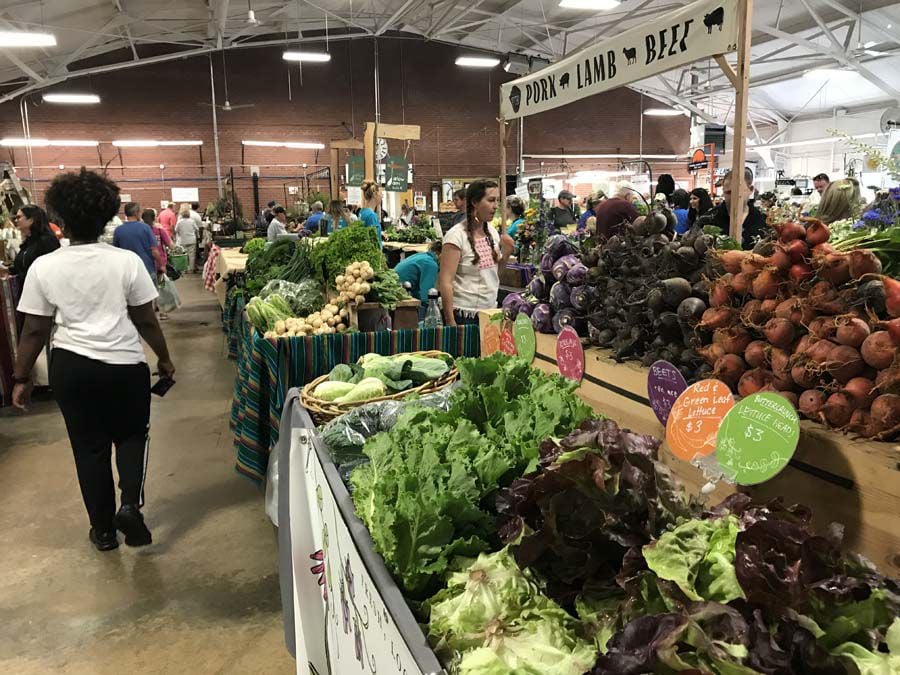 On any given Saturday morning, at virtually any farmers market, you'll see locals drinking coffee, listening to folksy acoustic tunes, and chatting over produce.
The trend of eating farm-fresh and locally made foods, called "farm-to-table," started some 10 to 15 years ago to support local economies and get better quality food that's close to home.
Greensboro still embraces that movement today, with solo produce stands, traditional farmers markets, and small, pop-up markets throughout the city. Many accept SNAP, EBT, and WIC, too, and some offer their own vouchers and programs. The diverse offerings of meats, breads, dairy, vegetables, plants, and other goods make it worth the time to check out three in our area.
Greensboro Farmers Curb Market
As Greensboro's oldest market (established in 1874), the Greensboro Farmers Curb Market is operated by a grant-funded nonprofit on behalf of the City of Greensboro. Affectionately called the Curb Market, or simply the Curb, the market hosts between 80 and 100 vendors and believes in fresh food access for all.
Sustainability is also a credo, with the Kick the Bag to the Curb program allowing customers to take and leave bags by the door. (You can also return your egg carton to Massey Creek Farm and save 20 cents on your next purchase there.)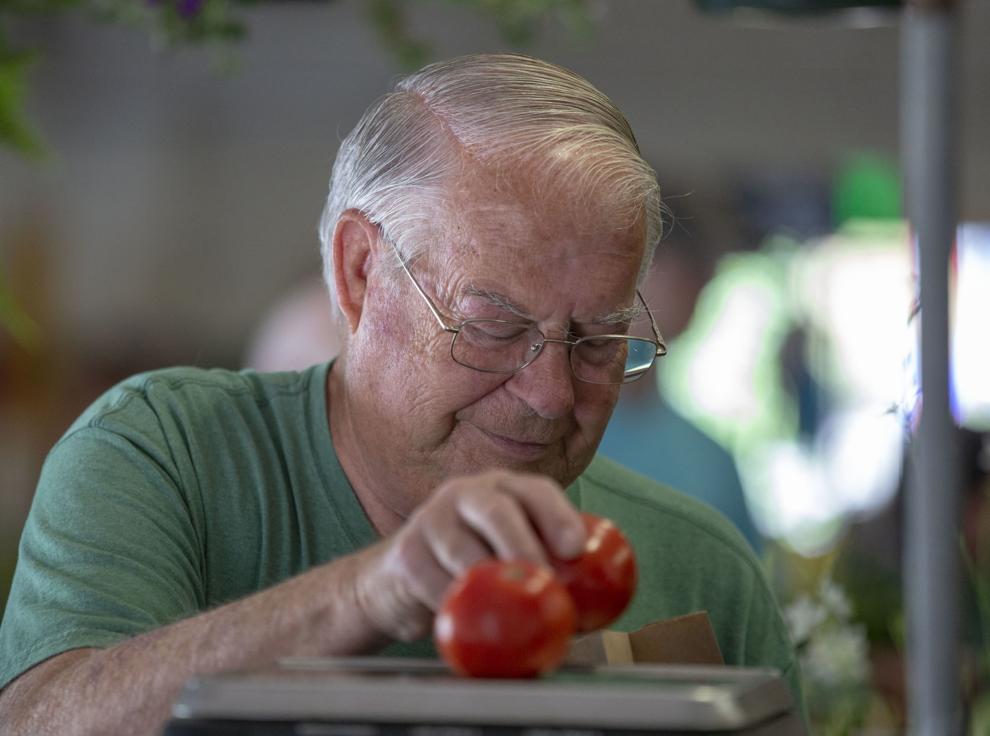 "I like the size and accessibility of the Curb Market," says Gretchen Stumpf, a local and longtime resident. "I love Wolf Daddy pimento cheese made by Richard and Amanda Lewis, and I buy honey from the bee keeper who has been here for years. I've even bought jewelry at the Curb."
Other products range from Middle Eastern hummus at Zaytoons to Guilford Mills flour, and from Maw Maw chicken pies to goat cheese quiche at Augustino Gusto European Bakery. Busy people who like plant-based food gravitate to Bovega for grab-and-go meals like chickpea sandwiches, kale and walnut salads, and more.
Special events bring in crowds for market-to-table cooking demos (Saturdays at 10 a.m.); seasonal offerings like Tomato Day, Peach Pancake Day, and Baby Goat Day (courtesy of Goat Lady Dairy); and other classes to educate and inform about the importance of buying food locally.
The Corner Farmers Market
The Corner Farmers Market, named for its location at the corner of Walker and South Elam Avenues, is the epitome of a local neighborhood market.
Just down the road from UNCG, the little market that could is similar to the surrounding Lindley Park and Sunset hills neighborhoods — it embraces the diversity of college students and professors, business owners, free spirits, and blue collar workers.
Neil Reitzel, owner of Sticks and Stones restaurant, had been purchasing produce from local farmers Stephen Johnson, Mike Faucette, and Bobby Coltrane. Reitzel offered up the parking lot for a Saturday morning market in 2013, and the concept quickly caught on. Now, there are nearly 40 vendors, from growers to bakers and makers.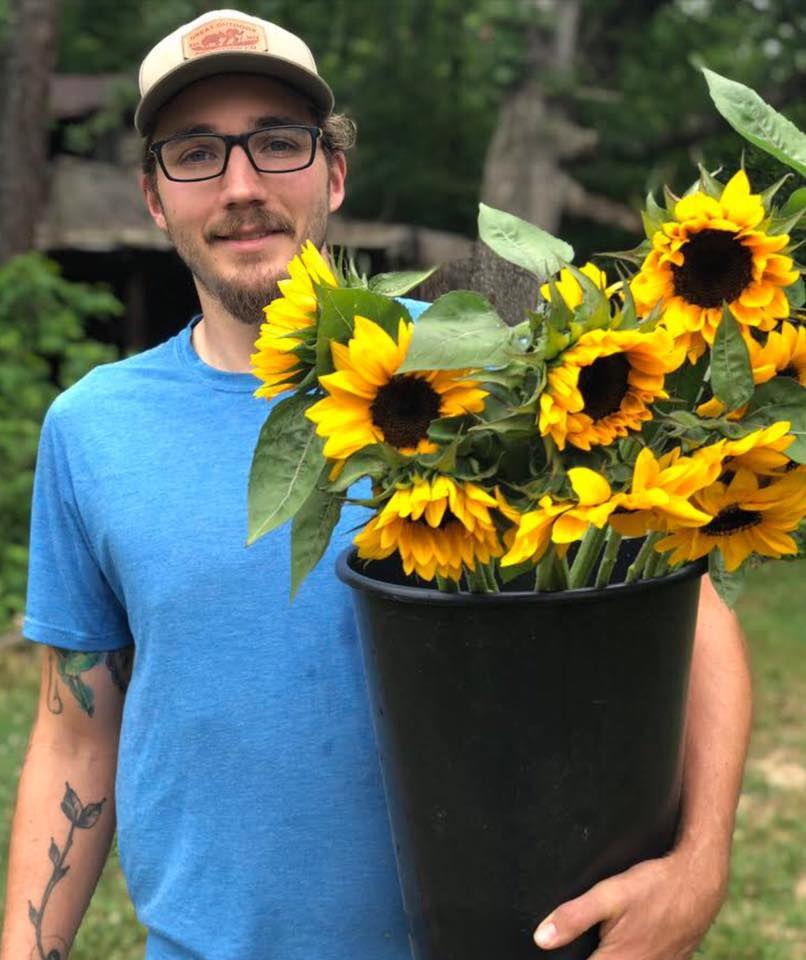 Long-time vendors Faucette Farms and Elam Gardens sell alongside newcomers like Well Rooted Farm. Bakers like Breadservice, For Goodness Cakes, and French Artisan Bakery comingle with first-generation homesteaders Emma and Jason of KW Homestead, who produce sustainably raised ducks, chickens, and heritage turkeys. Seasonal fruit vendors, a coffee roaster, and a variety of woodworkers, potters, and other artists are on site. Book lovers can even pick up their next great read at Boomerang Bookshop: Nomad Chapter, a used-book–mobile.
Young entrepreneurs are attracted to the market, and many neighborhood kids landed their first jobs at the Corner. The market family extends to kids like Isabella DePue, who ran her own stand throughout high school, and Cooper, a 10-year-old dog walker who sells canine bowties.
Suzanne Johnson has been a devoted follower of the market for years.
"I appreciate the better flavor of foods produced by farmers and look forward to each season because you know food is at its best," she says.
Piedmont Triad Farmers Market
Perhaps best known for its Christmas trees (nearly 8,000 Fraser Firs are sold annually), the Piedmont Triad Farmers Market on Interstate 40 is the largest and most visible in the Triad and second largest in the state. Open since 1995, it's unique in that it's owned by the N.C. Department of Agriculture but generates enough revenue to make it self-sustaining. (That is, it doesn't use local tax dollars.)
The popular market sees about 1.8 million visitors annually and has nearly 225 farm vendors and 80 non-farmers.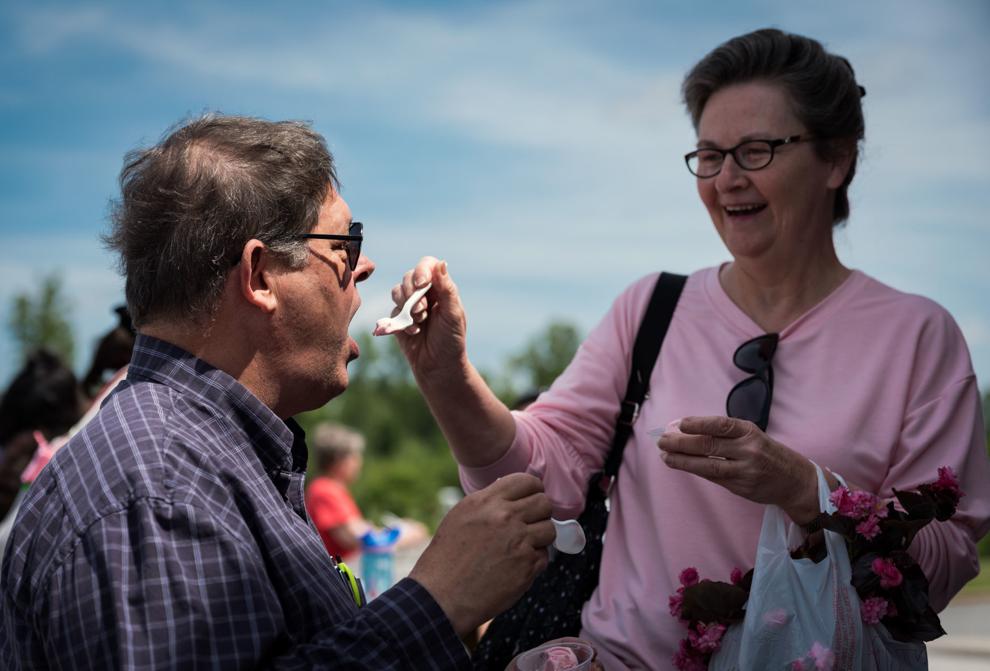 "We like to promote that we are fresh and local — from within 20 counties," says Rick Cecil, marketing supervisor. "We have diverse products from paw paw trees, Carolina mushrooms [from Willow Springs, N.C.], and Venus fly traps to goat cheese, eggs, bison, and, of course, produce."
Whitaker Farms, from Climax, N.C., is usually the first vendor with tomatoes each year; the "Climax tomato," developed with the help of N.C. State University, is available beginning in March. But seafood lovers are clear in their affection for one particular vendor.
"I have been purchasing seafood from Carolina's Best Seafood regularly over the past year," says local Mary Martin. "We love seafood, but have always struggled to find a source that offers quality, variety, and freshness. We even recently skipped purchasing at the fish market at the beach because no one seems to compare to what I get at Carolina's Best Seafood."
The only seafood vendor at the market, FDA-approved Carolina's Best Seafood has been known to sell 300 pounds of N.C.-caught shrimp in a day. Owner Larry Williams, known as Captain Larry, has a devoted following and sends weekly updated texts of offerings to chefs, restaurants, and customers.
The market is open year-round except for Christmas Day.