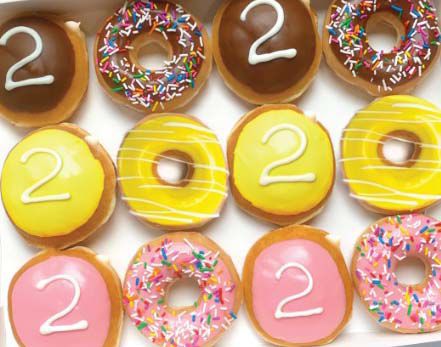 Krispy Kreme is giving a dozen free doughnuts to 2020 graduates.
On May 19, participating shops will give a free dozen assorted doughnuts to high school or college seniors wearing a cap and gown or other Class of 2020 swag.
The assorted Graduate Dozen includes Chocolate Iced Kreme Filled, Strawberry Iced Kreme Filled, Cake Batter Filled, Chocolate Iced with Sprinkles, Strawberry Iced with Sprinkles, and Yellow Iced Original Glazed doughnuts.
The Graduate Dozen is also available for purchase May 18 through 24.