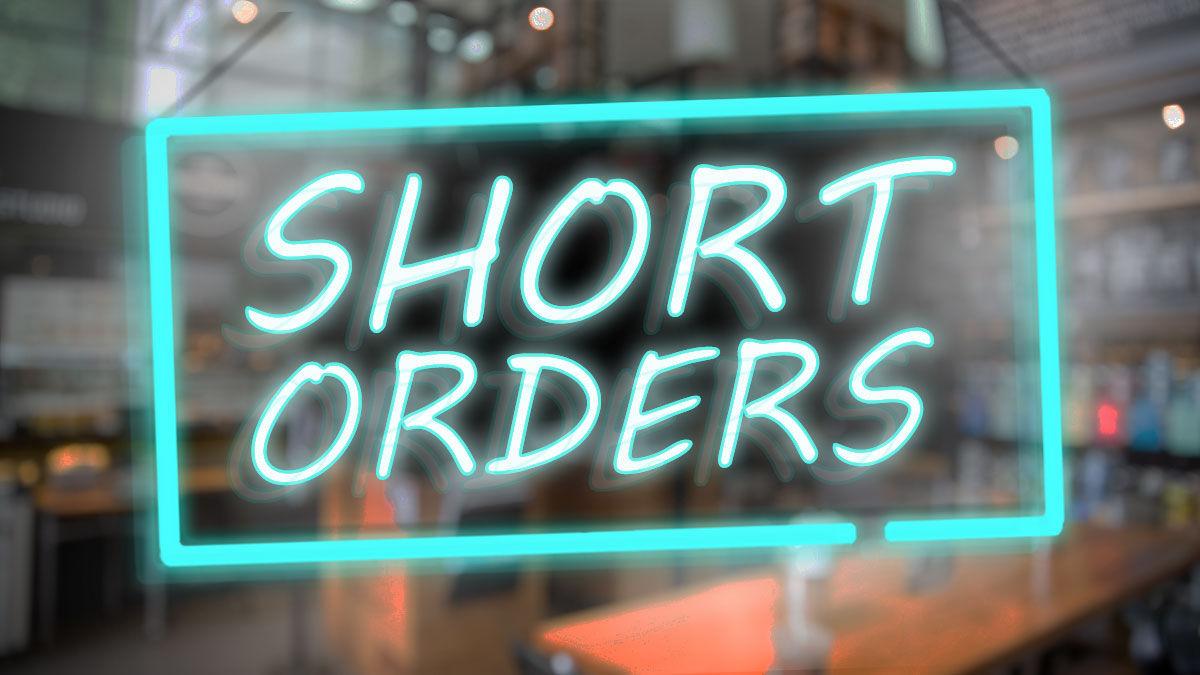 Chicken Salad Chick is opening its second Triad location Aug. 19 at 4117 Brian Jordan Place at Palladium Shopping Center in High Point.
Chicken Salad Chick is an Alabama-based full-service deli chain that specializes in 15 styles of chicken salad.
Michael Umphenour, director of operations of Piedmont Restaurant Group which owns and operates six Triad Mrs. Winner's Chicken and Biscuits, is opening the franchise.
Umphenour said he is developing other Chicken Salad Chick locations in the area including one in Winston-Salem and one in Clemmons. Ultimately, he plans to open a total of six locations in the Triad before expanding west.
The Triad's first Chicken Salad Chick location in Greensboro is operated by another franchisee.
The first 100 customers at the High Point location Aug. 19 will get one free large Quick Chick per week for a year. Customers arriving between 7 and 10 a.m. must register through the Chicken Salad Chick app and will be assigned a number and designated return time.
There also will be drawings for Chicken Salad Chick food for a year for customers making a purchase.
Other opening week promotions include a free chicken special on their next visit to the first 100 customers Aug. 20, a free tumbler to the first 50 customers who buy a Chick Trio on Aug. 22, and a free tote to the first 50 customers who buy two large Quick Chicks on Aug. 22.
The restaurant's phone is 336-331-5350.
Free doughnuts for teachers
Krispy Kreme is giving teachers free doughnuts this week during Educator Appreciation Week.
All teachers have to do is show their teacher IDs at participating Krispy Kreme locations for a free glazed doughnut and coffee through Friday.
Participating Triad shops include 3706 Gate City Blvd. and 2401 Battleground Ave. in Greensboro; 917 N. Main St. in High Point; and 259 S. Stratford Road and 5912 University Parkway in Winston-Salem.
Brewery's taproom gets award
Little Brother Brewing at 348 S. Elm St. in Greensboro has a cool taproom, with its marble bar, sofa area and large accordion-style windows that open to let in the ambiance of downtown's historic Hamburger Square.
That cool factor was recognized recently when the brewery got an award for the Coolest Taproom Design from the Craft Beer Marketing Awards.
In a release, the brewery said it won a Gold "Crushie," the nickname for the award, which debuted at the Craft Brewers Conference Week in San Antonio, Texas.
Friends Jeff Collie and Daniel McCoy opened Little Brother in 2017 in a historic cornerstone building at South Elm and McGee streets in downtown Greensboro. The release said the building has been many businesses, including a popular diner in the 1930s, a comic book store and an improvisational comedy club.
The original black and white tile of the space, dating back to the 1900s, was the main focal point of the taproom's design.
Another focal point of the taproom includes a chalkboard-like mural depicting previous tenants.
The CBMAs were held virtually because of the coronavirus pandemic.
Chain promotions
Bad Daddy's Burger Bar has some new menu items that include Amber Ale Queso, Charlotte's Salmon Caesar Salad, Salmon Bruschetta, Chicken Tender Plate, The Hot Chick grilled chicken breast and BBQ Chicken Wings.
Carrabba's Italian Grill has some new menu items that include Rigatoni Martino, Tuscan-Grilled Ribeye, Grouper De Nisco and a combination of classic appetizers. The chain is bringing back some favorites that include Four-Cheese and Sausage Stuffed Mushrooms, eggplant Parmesan, Cozze in Bianco and Mezzaluna.
Cracker Barrel Old Country Store has added some new items that include Maple Bacon Grilled Chicken, Barrel-Cut Sugar Ham, Country Fried Pork Chops (Saturday only) and Post Roast Supper (Sunday only).
Now through the end of August, Jet's Pizza is celebrating 42 years by offering an 8 Corner Pizza for $9.99 at participating locations. It is available online with the code ANV42.