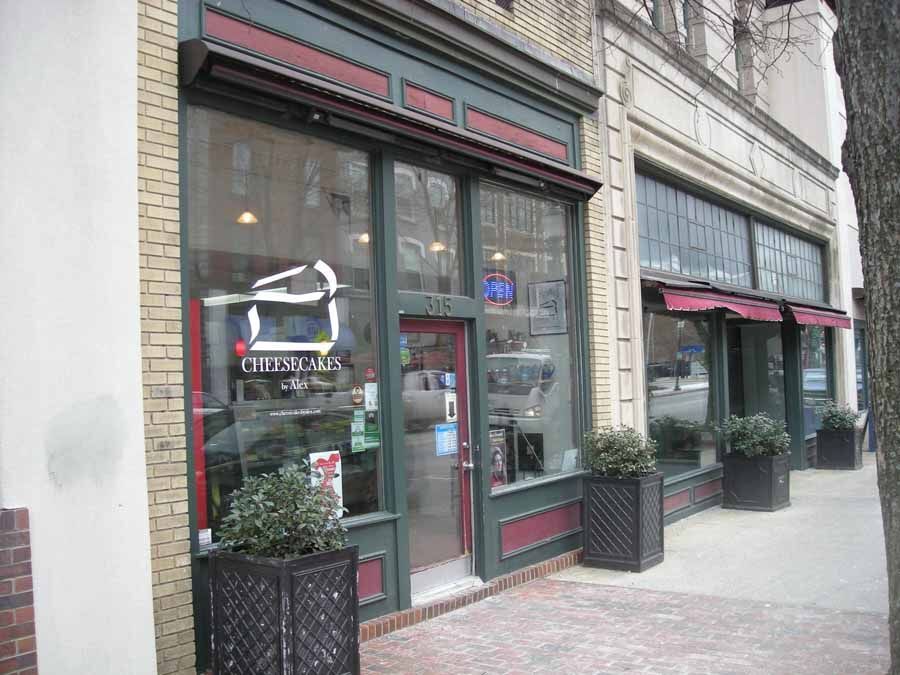 In light of the continued rise in COVID-19 cases in Guilford County, at least two Greensboro restaurants are voluntarily going back to a Phase One style of service.
Cheesecakes by Alex at 315 S. Elm St. made the decision to close dine-in at the bakery until further notice.
In a Facebook post, the bakery and café said it was returning to take-out and delivery after some restaurants, including Hops and Natty Greene's, have had staff test positive for the virus. After deep cleaning and employee evaluation, Natty Greene's has since reopened.
Cheesecakes by Alex said it made the decision to keep staff and employees safe.
"We will still be open Monday through Sunday but will not have seating available. We will have carryout, curbside pickup, online ordering from our website or DoorDash delivery with mandatory masks for guests and staff," the post said.
Lindley Park Filling Station also decided to return to self-imposed restrictions.
The restaurant at 2201 Walker Ave. said on its Facebook page it will close dine-in but will continue to offer contact-free take-out and delivery.
Downsizing menu
Taco Bell is downsizing its menu.
Following posts on Reddit last week, the fast food chain confirmed on its website that it is simplifying its menu beginning Aug. 13.
Among the items being dropped are fan favorites Grilled Steak Soft Taco and Nachos Supreme.
Vegetarians are lamenting the loss of the 7-Layer Burrito and potato-based options such as Spicy Potato Soft Taco, Cheesy Fiesta Potatoes and Loaded Cheesy Potato Griller.
The company reminded vegetarians they can substitute beans for any animal protein.
The Quesarito is also being removed from the menu board. However, it will be available for digital ordering.
The company said changes were being made to streamline its restaurants because of challenges brought on by the coronavirus pandemic.
Taco Bell is adding some budget-friendly menu items including $5 Grande Nachos Box and $1 Beef Burrito, though prices vary per location.
Free doughnuts
Duck Donuts is offering a free glazed, chocolate or vanilla icing doughnut with rainbow sprinkles on Thursday.
Duck is also offering a variety of sprinkle combinations such as strawberry confetti, blueberry lemonade, Sunrise with lemon icing and raspberry drizzle, and Beach Ball with vanilla icing, rainbow sprinkles and chocolate drizzle. They are available July 23-26.
Chain promotions
Logan's Roadhouse is offering some new family meals including 20-piece chicken tenders, grilled chicken or steak dinner, and ribs. They will include sides and are available for a limited time.
Mellow Mushroom is paying homage to 1974 with Way Back Wednesday meal promotion. Each Wednesday through Sept. 2, a combo of one small cheese pizza, one small pepperoni pizza and a choice of pretzel bites or regular Caesar salad is $19.74 for online orders only.
Red Lobster is offering free snow crab legs to loyalty program members who earn 125 points. The offer is redeemable in the restaurant or online within 30 days.
Wendy's is giving away a free Maple Bacon Chicken Croissant with any mobile purchase. The promotion is available on the Wendy's app during breakfast hours only through Aug. 23.