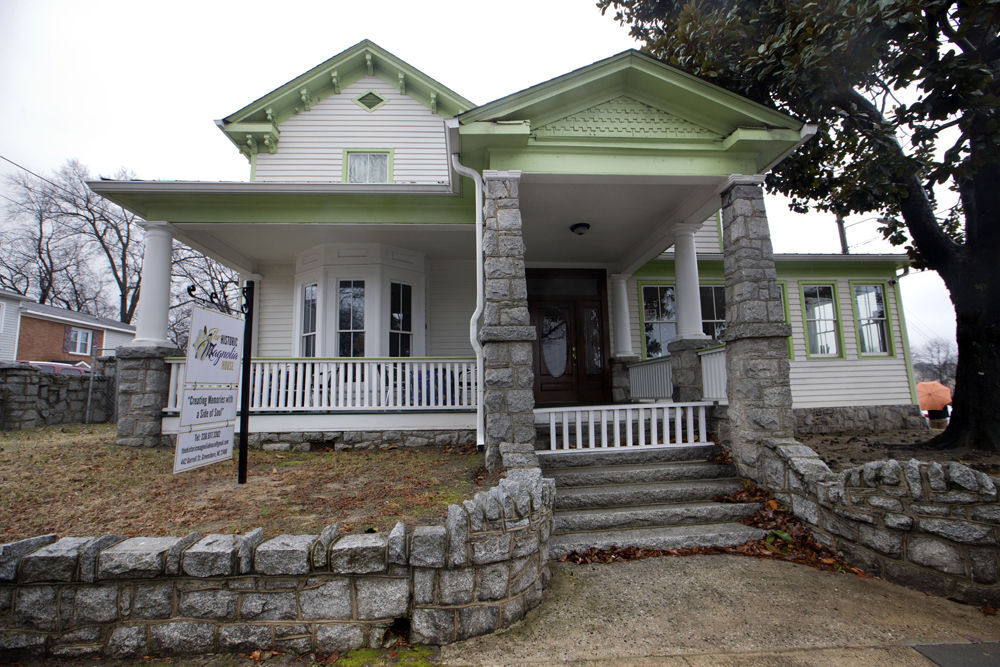 Porch Sessions, an evening of live performances, is scheduled to take place at 6:30 p.m. Aug. 15 at the Historic Magnolia House, 442 Gorell St. in Greensboro.
Black artists will take part in a benefit concert created to save one of North Carolina's few remaining Green Book sites. (The Green Book was a national guide for Black travelers in the 1950s and 1960s that listed businesses, such as motels and restaurants, where they were welcome.)
Food and drinks will be for sale. Raffle tickets are $10 to win six months of free brunch or a free venue rental.
Tickets are $10 per device for a livestream, $15 for socially distant lawn seats or $30 per vehicle at eventbrite.com or thehistoric magnoliahouse.com. Parking and seating starts at 5:30 p.m.
Sprayground event
The Greensboro Parks & Recreation and Fire departments' continue to hold the Greensboro Community Hose Down at local recreation centers. The pop-up sprayground is free. A limit of 25 people will be allowed to play at one time, with a rotation every 15 minutes. Visitors should stay 6 feet away from others and wear a face covering while waiting their turn:
Aug. 6: Lewis Recreation Center, 3110 Forest Lawn Drive.
Aug. 11: Leonard Recreation Center, 6324 Ballinger Road.
Aug. 13: Peeler Recreation Center, 1300 Sykes Ave.
Virtual garden club
Greensboro Parks & Recreation will host a free, weekly virtual gardening club from 10:30 to 11:30 a.m. each Tuesday from Aug. 11-Sept. 15 at facebook.com/gsoparksandrec.
The sessions will be led by Community Garden Specialist Julie Hale and Windsor Recreation Center Director Erica Chadwick. They will talk about gardening basics, care and feeding, and how to check plantings' progress, and demonstrate the maintenance needed for a garden to thrive.
Online events
Winston-Salem Symphony presents "Etherbound," digital collaborations between music and art. The first production features John Jordan Films and Terpsicorps Theatre of Dance in Aaron Copland's "Quiet City." Visit wssymphony.org/etherbound.
8:30 and 9 p.m. each Thursday at facebook.com/greensboro
symphony: Greensboro Symphony Orchestra maestro Dmitry Sitkovetsky offers Sitkovetsky and Friends Virtual, a series of weekly interviews and performances by classical music stars.
Downtown parks (Center City and LeBauer) created a blog for interactive videos. Topics include dance classes in several genres, exercise sessions, dog training, yoga and health classes, and more. Visit greensborodowntownparks.org/blog.
The Greensboro Science Center offers videos, experiments and animal information on its blog at greensborosciencecenter.wordpress.com. One lesson was about
the differences in ostrich, chicken, hummingbird and other eggs.
Art Is Alive offers a calendar of streaming music. The site,
artliveson.com/streaming-now, is sponsored by Greensboro native Rhiannon Giddens, Amanda Palmer and Neil Gaiman.
UNCG's College of Visual and Performing Arts presents "CVPA Live!" at tinyurl.com/ydcfmp45. The YouTube channel features live music, dance and more.
WGHP/FOX8 continues its "Home Concert" series, livestreaming music from area musicians at myfox8.com/community/fox8-home-concerts.
Fiddle & Bow: The Triad's Folk Music Society lists livestreaming concerts at fiddleandbow.org.
At 7 p.m. Tuesdays, the High Point Arts Council presents"Sidetrack Sessions at the Station," featuring local musicians, on its Facebook page. A link to a virtual tip jar for the performers will be available.
UNCG's Weatherspoon Art Museum is closed, but its collection can be seen at weatherspoon
GreenHill gallery is closed, but its collection and make-at-home activities are available at green
Parks & Recreation
Greensboro Parks & Recreation offers livestreaming content on its Facebook page (facebook.com/gsoparksandrec) at 1 p.m. weekdays.
Mondays: Animal Experiences. Environmental educator Michael Romano introduces animals from around the world.
Tuesdays: Trails Tuesday. A walk along one of Greensboro's 100 miles of trails to explore the nature right in our own backyard.
Wednesdays: Walk in the Garden. A tour of one of the city's four botanical gardens to check out plants, trees and pollinators.
Thursdays: Ms. Shelli's Adventures. Youth programmer Shelli Scott offers live creative demonstrations or other activities. For craft classes, a supply list will be posted that morning on the departments's Facebook page so people can follow along.
Fridays: Fitness Class. The department's training and athletics staff leads live exercise demonstrations or athletics training that folks can participate in at home. A supply list will be available the broadcast.
Stay up-to-date on what's happening
Receive the latest in local entertainment news in your inbox weekly!