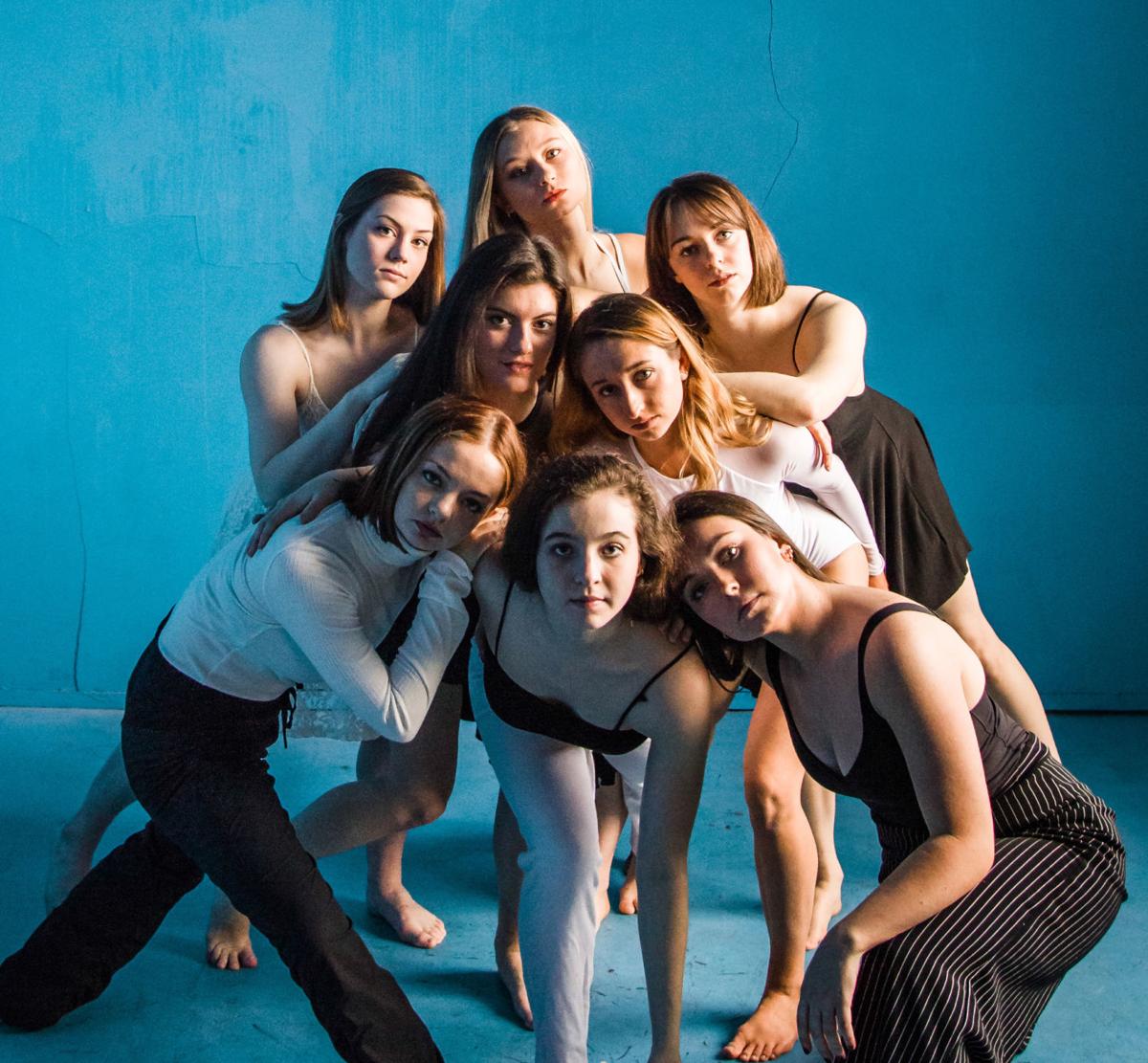 Last July, the rising senior dance majors at Elon — a group of eight women performing everything from ballet to modern dance under the company name Perception Dance — gathered to plan their final show, "All Things Must Pass." At the time, they had no idea how prophetic that title would be.
"When everything happened (with COVID-19), we texted each other and said, 'We have to keep this title; it has a whole new meaning," says Isabel Ganovsky, a member of the company.
The women had been preparing for their show, which would feature eight works choreographed by each member of the class. At first they were told school would only be closed a couple of weeks because of the COVID-19 pandemic, but as those weeks ticked by, they realized their senior year would never go back to normal.
"We had to come to the reality that this wasn't going to happen at all in the way we pictured it," says Ganovsky. "Then we had to think about what is next, what do we do."
So they decided to forge ahead with their original works, performing and recording them individually for a virtual performance that will be on Elon's YouTube channel.
The new plan presented a number of challenges to the dancers. On top of suddenly being their own filming and tech crew, each woman had to rework her choreography — which in some cases was initially meant for a group of other people — for a solo performance.
"It was a little bit of a challenging process for my piece in particular," says Ganovsky. "There were a lot of people in my piece, so I was working with lifts and partnering and people doing different things on the stage at the same time. To take the movement and the concept of your piece and say what is relevant now, what can I just do with my body, and how does that translate to the audience?
"And the element of film is another layer on top of it. You don't want to be in the frame all the time — you want to incorporate a close-up or almost B-roll to convey the choreography and what you want the audience to see."
Each dancer's video will be loaded to the YouTube channel separately, but they will be in a playlist to help preserve the cohesion of the individual works in the overall theme.
But though they're making the best of it, this certainly wasn't how any of the women envisioned their senior year playing out. Ganovsky says there have been silver linings.
"Dance classes have been difficult, obviously," she says. "Dancing on Zoom in my house will never be the same as dancing in a studio with my classmates and professor. But we've witnessed the dance community as a whole really making strides — you wouldn't expect the dance community to be so resourceful because it's a physical art form, but there are so many more classes and opportunities to watch dance more than ever. It's been really incredible to take a step back from dance as movement and talk about what's going on now and what's next."
Stay up-to-date on what's happening
Receive the latest in local entertainment news in your inbox weekly!