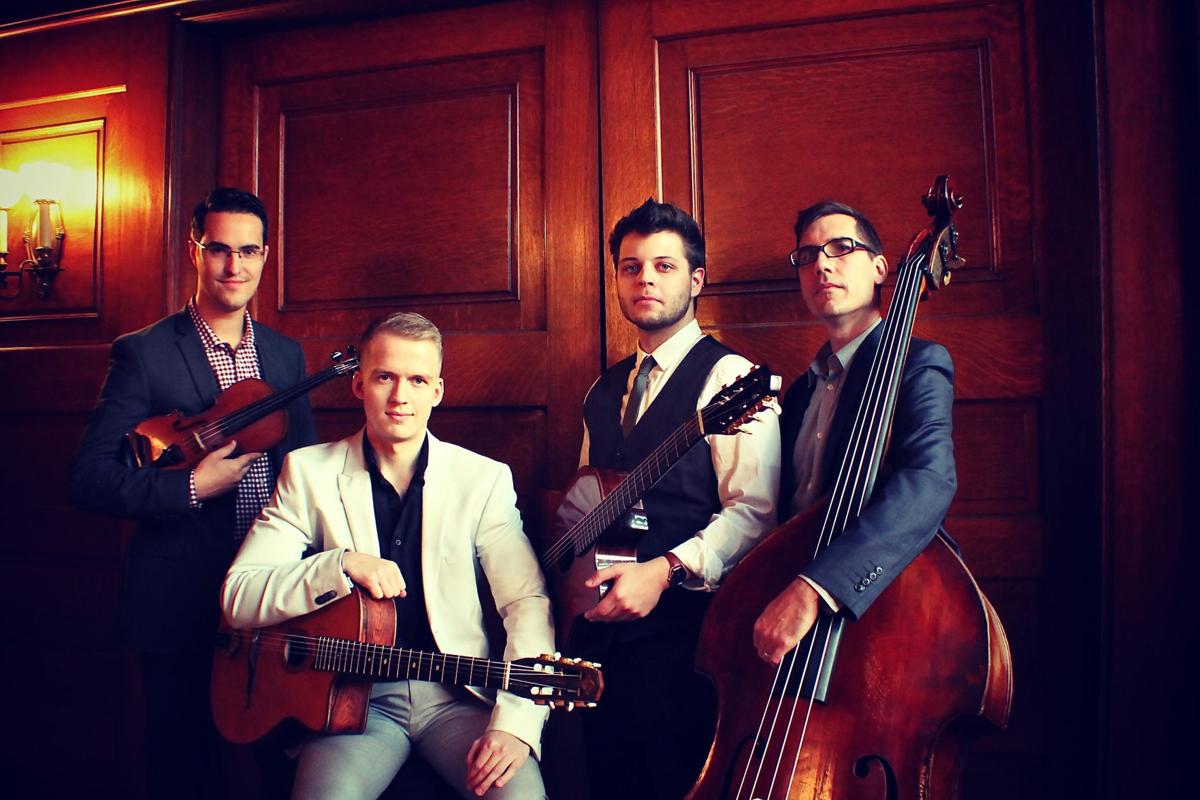 Fifteen years ago, Gabriel Pelli was asked to join a band that a friend of his was forming. The intention was to play gypsy jazz in the style of the legendary guitarist and composer, Django Reinhardt.
Actually, to hear Pelli tell it, the request for his involvement came out more like a friendly order.
"My friend knew I played violin, which is traditionally in the sound, and he just said I was going to be in the band and couldn't protest," Pelli says with a chuckle. "So without really knowing much about Django or gypsy jazz, I just learned on the job with that band."
In fact Pelli became such a fan that he founded the Carrboro Django Reinhardt Festival last year. This weekend will mark the second occurrence of what he hopes will become a long-running annual event.
Last year, it was just a one-day affair. This year, it will run all weekend, with concerts on Saturday evening and late Sunday afternoon and guitar and violin workshops in the early afternoon on both days.
Pelli's own gypsy-jazz band, the Onyx Club Boys, will perform Saturday. An open acoustic jam session will follow their two-hour set.
The Rhythm Future Quartet, a renowned group of gypsy-jazz stylists whose members hail from Boston and New York, will headline on Sunday and close the festival.
Pelli, 42, was born in Zurich, Switzerland. His dad is Swiss-Italian and his mom African-American. The family moved to Greensboro in 1987, and Pelli graduated from Grimsley High School. He then attended UNC-Chapel Hill and has remained in that area ever since.
So how did Pelli decide to found a Reinhardt festival in the Triangle?
"Well, there are lots of them all over the world, the original being in Samois sur Seine, France, which was the little town that Django lived in during the last couple years of his life," Pelli says.
"In 1968, 25 years after his death, the first Django Reinhardt festival started there. Last year marked its 50th anniversary. And now, there are festivals all over the world at this point. But there wasn't anything nearby," he says, "and so I built it and hoped they would come."
Reinhardt's music and the gypsy-jazz style from which it rose stem from its lively and unique melding of American jazz, French musettes and the indigenous music of the gypsies who lived on the outskirts of Paris. Its roots date back to the 1920s and 1930s.
Reinhardt's style as a guitarist was dictated by a tragic accident he suffered in 1928, when a fire in his caravan resulted in injuries to his fretting hand that were so severe he lost the use of his ring and pinky fingers.
He compensated for the loss of two fingers by maximizing the use of his index and middle fingers in making dazzling single-note runs up and down the fretboard.
He made his reputation in a swinging gypsy-jazz group known as the Quintet of the Hot Club of France, which also included violinist Stephane Grappelli.
Reinhardt's speed and agility as a guitarist have inspired musicians including Willie Nelson, B.B. King, George Harrison and Carlos Santana.
Beyond Reinhardt's particular genius as an instrumentalist, the gypsy-jazz style in general is broadly appealing, even to American ears. Pelli likens the style and subculture, with its jam sessions and outdoor festivals, to bluegrass music.
"There are actually a lot of parallels between bluegrass and gypsy jazz in the sense that they both started and revolved around one person — Bill Monroe and Django Reinhardt, respectively — and they both became the folk music of their people," Pelli says.
"They're both pretty complex, but there are ways to play them more simply. So it can be everything from just jamming around the campfire to extremely complex concert hall-type music. I find it really romantic and exotic and alluring. There's so many emotions associated with it that I never get tired of it.