Katy Perry loses trademark battle over her name
Katy Perry has lost a trademark battle over her name.
The pop star - who was born Katheryn Hudson - was sued for trademark infringement by Australian fashion designer Katie Taylor - who runs a clothing brand using her birth name of Katie Perry - and a judge Down Under ruled against the singer on Friday (28.04.23) by confirming the 'Roar' star had breached Katie's trademark several times.
In her ruling, Justice Brigitte Markovic wrote: "This is a tale of two women, two teenage dreams and one name."
The Katie Perry brand was set up in 2006 before being trademarked, and the designer claimed merchandise sold during the singer's subsequent Australian tours were in breach.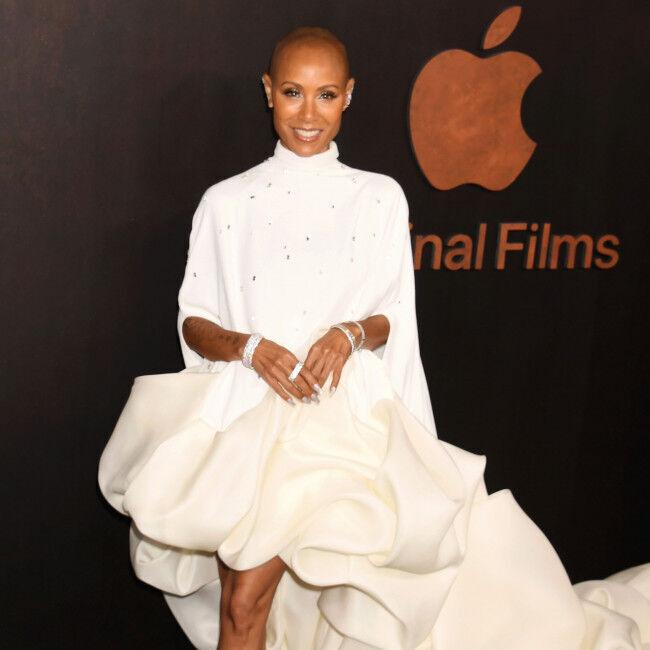 Jada Pinkett Smith's Red Table Talk ends
Jada Pinkett Smith is trying to find a "new home" for 'Red Table Talk'.
The 51-year-old actress took to social media to announce her ambition after Meta confirmed that it's ending the hit talk show.
Jada - who hosts the show alongside her mother Adrienne Banfield-Norris and her daughter Willow Smith - wrote on Instagram: "We are so grateful to have had such a beautiful partnership with Facebook Watch and we are sorry to see the entire team disband. We wish everyone well in their new journeys to come. We at Red Table are in talks of finding a new home and we'll see you soon."
Jada has co-hosted the show since 2018 and in 2021, the series won a Daytime Emmy award.
But now, Meta has announced plans to end its Facebook Watch original programming, which includes 'Red Table Talk'.
Smokey Robinson had a year-long affair with Diana Ross
The 83-year-old singer married Claudette Rogers when he was just 19 years old but he admitted he had extra-marital flings during their 27-year union, including with the 'Upside Down' hitmaker, who he had known since he was 10.
Asked if he had had "a thing" with Diana, he told The Guardian newspaper: "Yes, we did. [For] about a year. I was married at the time. We were working together and it just happened. But it was beautiful.
"She's a beautiful lady, and I love her right till today. She's one of my closest people.
"She was young and trying to get her career together. I was trying to help her. I brought her to Motown, in fact. I wasn't going after her and she wasn't going after me. It just happened."
James Corden signs off The Late Late Show
James Corden reflected on how he has seen "so much change" in America as 'The Late Late Show' came to an end on Thursday (27.04.23).
The 44-year-old star - who has Max, 12, Carey, eight, and five-year-old Charlotte with wife Julia Carey - moved from his native England to front the CBS talk show from LA almost a decade ago but when closing out his final episode on Thursday (27.04.23) , he urged Americans to embrace the "optimism and joy" of their country.
He said: "Moving here to America eight years ago, it was a huge leap for me and my family. My son was three, our daughter was 12 weeks old and we now have another small person, and she's American.
"We started this show with Obama, then Trump, then a global pandemic, and I've watched America change a lot over these past eight years."
***
Get more celeb news from the past week here:
Celeb news for the week of April 24