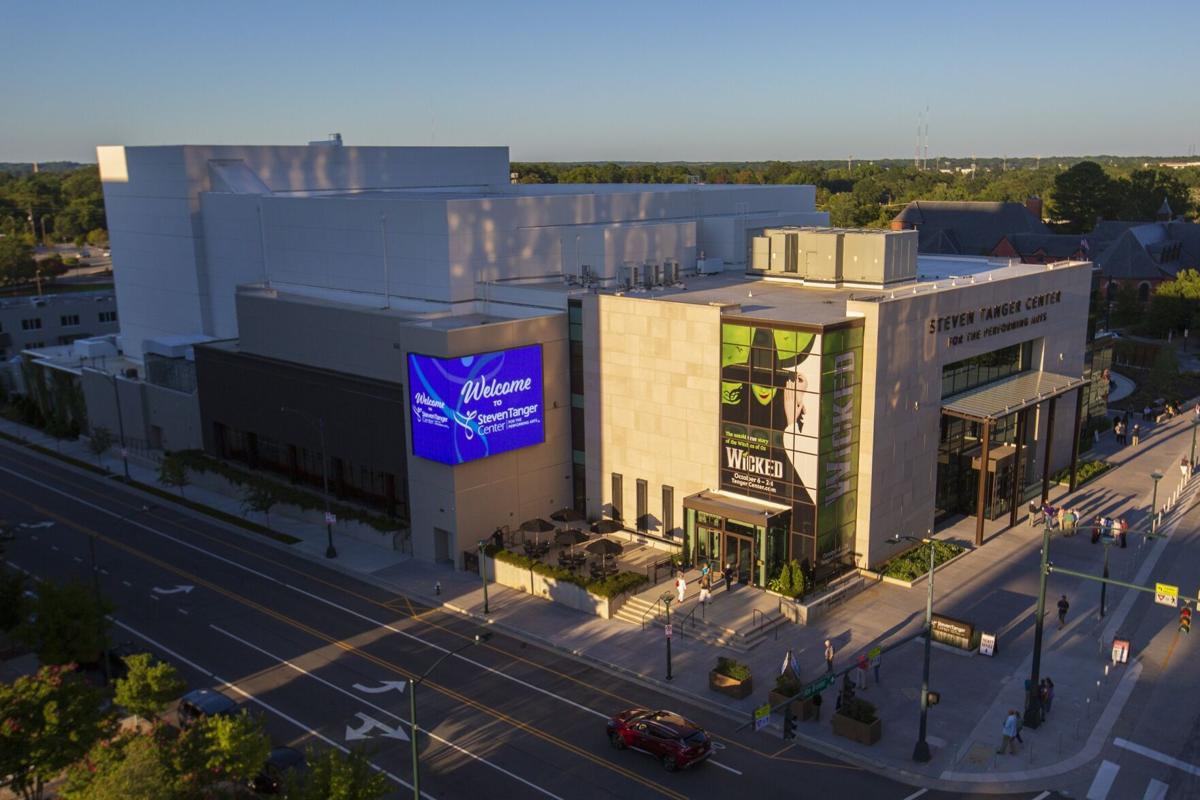 GREENSBORO —  A public open house will be among events during the week of Nov. 15 to celebrate the recent premiere of the Steven Tanger Center for the Performing Arts. 
Two of the seven events are closed to the public, and one has sold out. But other public events remain. 
Free to the general public is an open house from 2 to 7 p.m. Thursday at the Tanger Center, downtown at 300 N. Elm St.
The event provides an opportunity for everyone in the community to tour the 3,023-seat facility.
The Tanger Center is a $93 million public-private partnership. More than $43 million came from private donors. The rest came from the city of Greensboro through a combination of ticket fees, parking revenues and a tax on hotel rooms.
Since its opening on Sept. 2, the Tanger Center has hosted more than 110,000 patrons and a variety of live entertainment events.
They include concerts from multi-platinum selling artists such as Josh Groban, Patti LaBelle, Boyz II Men and Little Big Town, as well as a record-setting three-week run of the Broadway sensation, "Wicked."
Here is the event schedule for the week of Nov. 15:
Monday: Tanger Center Donor Gala Reception (closed to public).
The Nov. 15 reception will recognize private donors who combined to donate over $43 million to fund the construction of the Tanger Center.
The event will begin at 6 p.m. and feature a performance by the Greensboro Symphony Orchestra. Remarks from the stage (beginning at 7:30 p.m.) will include comments from lead donor Steven Tanger, NC Congresswoman Kathy Manning, Greensboro Mayor Nancy Vaughan, Guilford County Board of Commissioners chairman Melvin "Skip" Alston, Phillips Foundation Executive Director Elizabeth Carlock Phillips, Community Foundation of Greater Greensboro President Walker Sanders and Greensboro Coliseum Complex managing director Matt Brown.
Tuesday: Dinner honoring former ACC Commissioner John Swofford and welcoming new ACC Commissioner Jim Phillips (sold out).
Presented by the Greensboro Sports Foundation, the event will take place in the 8,000-square-foot Phillips Hall lobby.
Wednesday: "Empress of Soul" Gladys Knight will perform in concert. Tickets are still available at Ticketmaster.com.
Thursday: Open house from 2 to 7 p.m.
Friday:  Private rehearsal for Sting and the Greensboro Symphony (closed to public)
Nov. 20 and 21: Sting in concert with Greensboro Symphony Orchestra
One of the world's most renowned and distinctive artists, Sting has received 17 Grammy Awards, a Golden Globe, an Emmy, four Oscar nominations and a Tony nomination. He has sold 100 million albums from his combined work with The Police and as a solo artist.
A limited number of tickets are still available for both Sting performances at Ticketmaster.com.