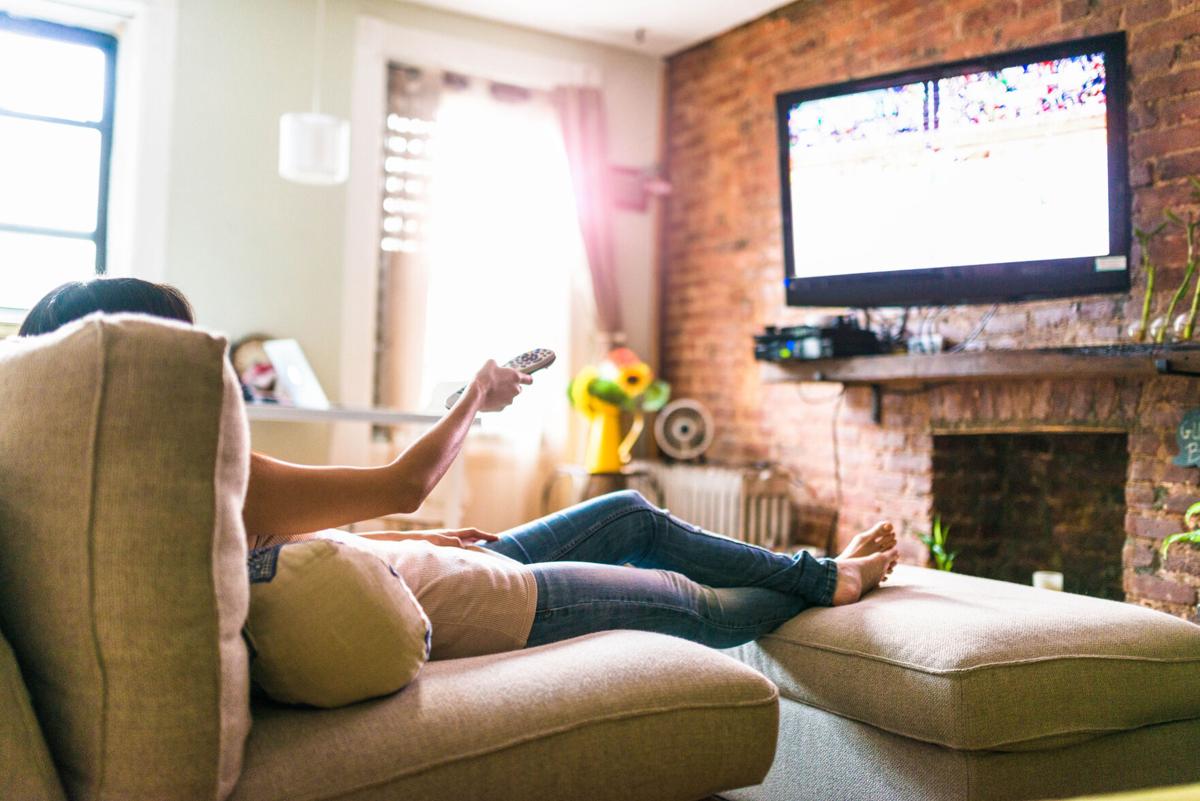 You have questions. I have some answers.
Q: Why are there more news TV shows and channels? I have seen Newsmax, which looks like a clone of Fox News, and NewsNation on WGN America during prime time. What purpose do these additional news outlets serve when we have CNN, MSNBC and Fox News already?
Answer: We should start by pointing out there are far more channels than the ones you mentioned. My cable provider's news-related offerings include CNN, HLN, Fox News, Fox Business, MSNBC, CNBC, Bloomberg, three CSPANs, BBC World News, Newsmax, Jewish Broadcasting Service, Newsy, Black News Channel, Cheddar and more. And I'm not even listing the streaming services accompanying many of them.
You may think there are too many news channels, just the way other viewers may think there are too many police shows or sitcoms. But each news outlet wants to attract viewers and the resulting revenues, and each does so with a particular approach to information gathering and presentation. Some, as you can see in their titles, focus on a specific area such as business or on groups within the overall audience. Others set themselves up as alternatives to other networks.
NewsMax and One America News have reportedly drawn viewers by being more pro-Trump than Fox News, and Fox News itself began as a counterweight to what it called too-liberal news operations. NewsNation, meanwhile, calls itself "fact-based, unbiased national news," contrasting with agenda-based news outlets. But newscasts have long tried to create distinctions with information and personalities such as Walter Cronkite and Huntley & Brinkley. News programming is still a competitive game, with everyone in pursuit of viewers.
Moving on, here's another comment about "Jeopardy!" and what it will do now that Alex Trebek has passed away.
Q: I love Ken Jennings. I think that he is the perfect person to get a chance to be the first guest host of Jeopardy. I'm 58 years old and I can't remember a time in our house that Alex Trebek was not on the TV. I loved him even in his earlier stuff. But I do recall a time way back that Alex was not as universally liked. I remember reading that he was somewhat arrogant. That he was the smartest one in the room, and he let you know it. I believe I saw a transformation of Alex over the years. He matured. He no longer had to say he was the smartest because we already knew it. It poured from his very essence. I see Ken J cut from the same cloth, maybe.
Answer: Trebek was careful not to proclaim himself the smartest; he often pointed out that he had the answers written for him, and said in one interview that "I don't want to … indicate that I know everything when I don't." But the task for whoever follows Trebek as host is to do more than say answers. Trebek hoped he was "comforting and reassuring," the Associated Press once noted. "My job is to provide the atmosphere and assistance to the contestants to get them to perform at their very best. And if I'm successful doing that, I will be perceived as a nice guy."
Q: Will the show "mixed-ish" be returning? I see the dad on the show is now starring in the reboot of "Saved by the Bell."
Answer: First, "mixed-ish" — the prequel to "black-ish" — will be back on ABC on Jan. 26. Second, Mark-Paul Gosselaar's on-air involvement in the new "Saved by the Bell" (on streaming service Peacock) is limited to a few of the first season's 10 episodes because of his "mixed-ish" contract.
By the way, "grown-ish" — another companion series to "black-ish" — will have new episodes on Freeform beginning Jan. 21.
Q: What can you tell me about a recent series set in New Zealand? It had a young awkward man who went home to work at his mother's real-estate office. There is a forward-thinking young lady who is with him. I want to say that "rose" is part of the title. I have not another clue about the name.
Answer: That is "Rosehaven," a comedy set in Tasmania, which began telecasts on Australian television in 2016. There have been four seasons totaling 32 episodes so far. Episodes have aired on SundanceTV here, and I have found Seasons 2 and 3 on cable via Sundance Now On Demand, and streaming on AMC+ and Sundance Now.
Do you have a question or comment about entertainment past, present and future? Write to Rich Heldenfels, P.O. Box 417, Mogadore, OH 44260, or brenfels@gmail.com.