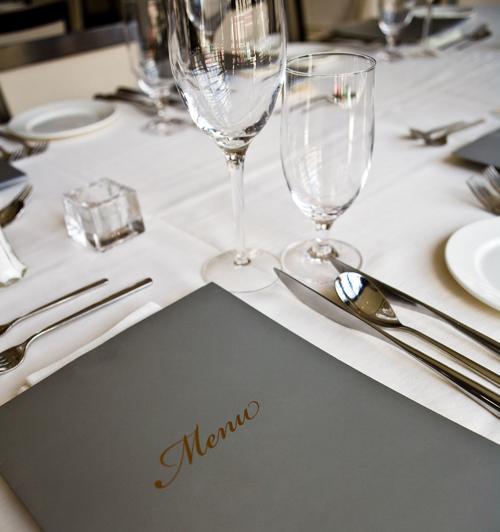 Who knows what the Middle East tastes like? Is it tangy like lemon juice, fresh like chopped parsley and mint or sweetened with honey and dusted with toasted sesame? Is it tart like hibiscus tea or smoky like charred eggplant and crispy like a baked pita chip? Jerusalem on Elm knows. Open since late 2016, guests can visit this location and immerse themselves in what it means to eat authentic Middle Eastern cuisine in the middle of Downtown Greensboro.
In the spirit of full disclosure, I visit Jerusalem at least once a month in a professional capacity as a guide for a local food tour company. Before we added the restaurant on the tour, I was a patron who was interested to taste and see what the eatery was all about. Over the past year, the consistency of each plate has not wavered.
The fat, juicy petals of sliced lamb and beef that sit on each platter are always succulent. The hummus is always whipped smooth and cradles a lagoon of fresh olive oil dusted with bright red paprika. The original Jerusalem Market location has been operating since 1989. Mr. Hanhan's sons, Easa and Omar, run the downtown location with just as much pride and care as their father.
Because no one minds when you start with dessert first, I want to make sure you know about the Red-Headed Lady. She's a beautiful tart with a vibrant vermilion hue that's dusted with powdered sugar. She's built with a vanilla-kissed all-butter crust and bits of caramelly, roasted white chocolate that dot the bottom. Raspberry preserves complete her filling with a little almond flour to bring it all together. Whenever this tart comes out, everyone's eyes light up. Even though she's usually brought out as a finisher, this ginger is definitely a show stopper. Just in case dessert isn't your thing, there are plenty of dishes to fill in the spaces.
Wraps are the most recognizable and approachable menu item. All are served with crispy pita chips that are dusted with za'atar (pronounced za-tar), a blend of herbs, including sumac, sesame seeds and salt, pickles and olives. The falafel is my favorite: fried chickpea patties, nestled in hummus and drizzled with tahini, a sesame paste. For those looking for something more familiar, house roasted turkey is available, too.
If you're ready to jump in with both feet, ordering a platter or two is the way to go. Chicken, lamb and beef dot the menu in the form of shawarma, kefta and kebabs. All are served over rice pilaf, with a side and fresh pita. The sides, or mezze, can be eaten alone or together to create a smorgasbord of Middle Eastern treats. Stuffed grape leaves (dolmades), spinach pie, cheese pie, baba ganouj (roasted eggplant dip) and kefta (minced lamb and beef meatballs) complete the best of the small plates menu, in my opinion.
All ordering takes place at the counter inside the front door. If you're taking it to go, there is plenty of space up front to wait, if you've not called ahead. If you're eating in, you're in for a real treat. Down a long corridor decorated with beautiful paintings, murals and tapestries, a seating area opens up to tables with cafe seating and bar seating facing an exposed brick wall.
If the weather is nice, do yourself a favor and lounge on the enclosed patio. A local artist was commission to complete a graffiti-inspired mural featuring Jerusalem Market on Elm. The spray painted landscape will remind you that you're in the heart of downtown while your plate transports you temporarily to the Middle East.
Though the landscape of downtown and adjacent neighborhoods is constantly changing, the culinary footprint of nearly 30 years of Jerusalem Market stays the same.
Casual Dining features local restaurants for diners on a budget. It runs the second and fourth Thursday of the month. Contact Nikki Miller-Ka at nicolettemiller.ka@gmail.com.