GREENSBORO — The long, complicated saga of the historic Julian Price home has become the subject of a new episode on an A&E television reality series.
On Sunday, "Hoarders" will air a two-hour special on this famed property in Fisher Park — the first time that the series has expanded an episode from one hour to two.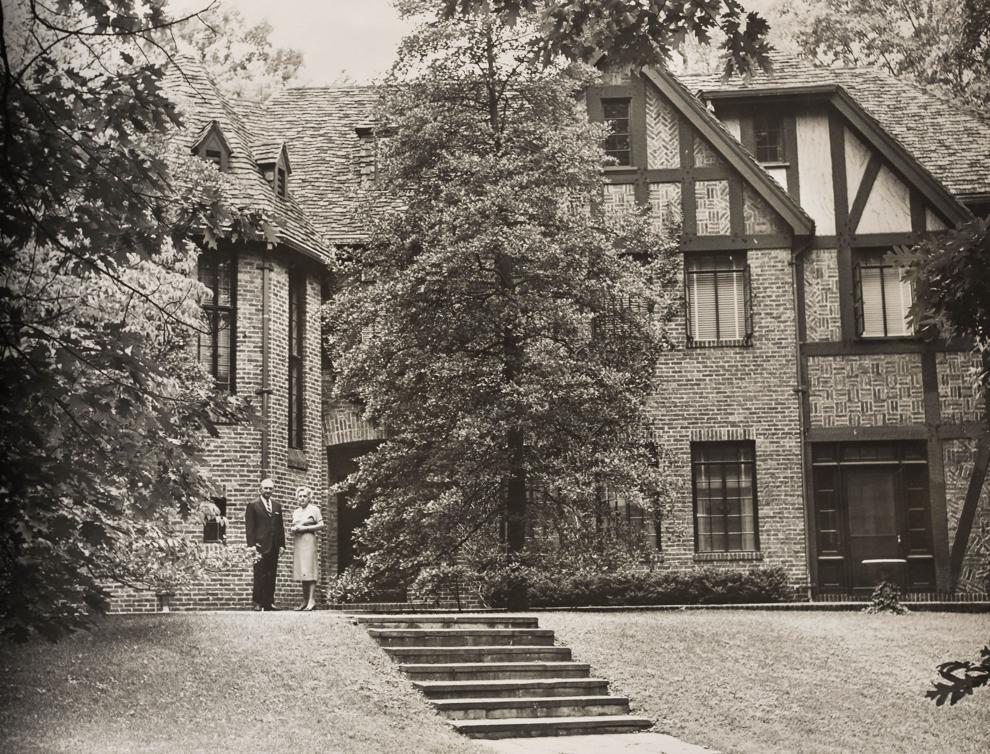 Designed by famed New York architect Charles Hartmann, this Tudor Revival-style mansion known as "Hillside" is listed on the National Register of Historic Places and on Guilford County's official list of historically significant properties.
Michael and Eric Fuko-Rizzo bought this 31-room home at 301 Fisher Park Circle in September from the Bank of America, which foreclosed on longtime owner Sandra Cowart after a lengthy court battle.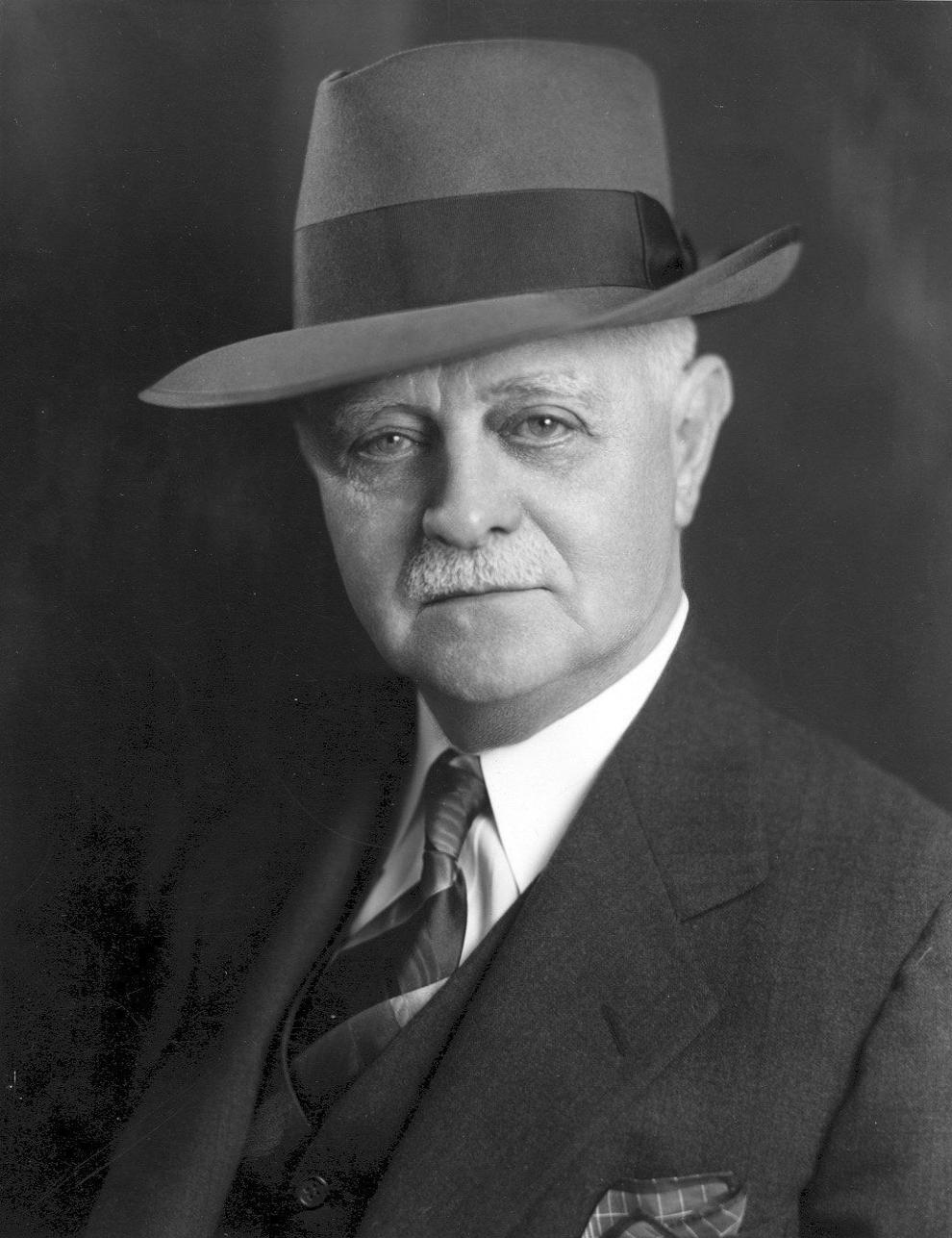 The couple had long admired the brick-and-half-timbered mansion built in 1929 for Julian Price, then president of Jefferson Standard Life Insurance Co.
Driving by in recent years, they saw the potential beyond the overgrowth of foliage on 1.5 acres surrounding the house. They longed to own it.
"What we could see, we really loved," Eric Fuko-Rizzo said.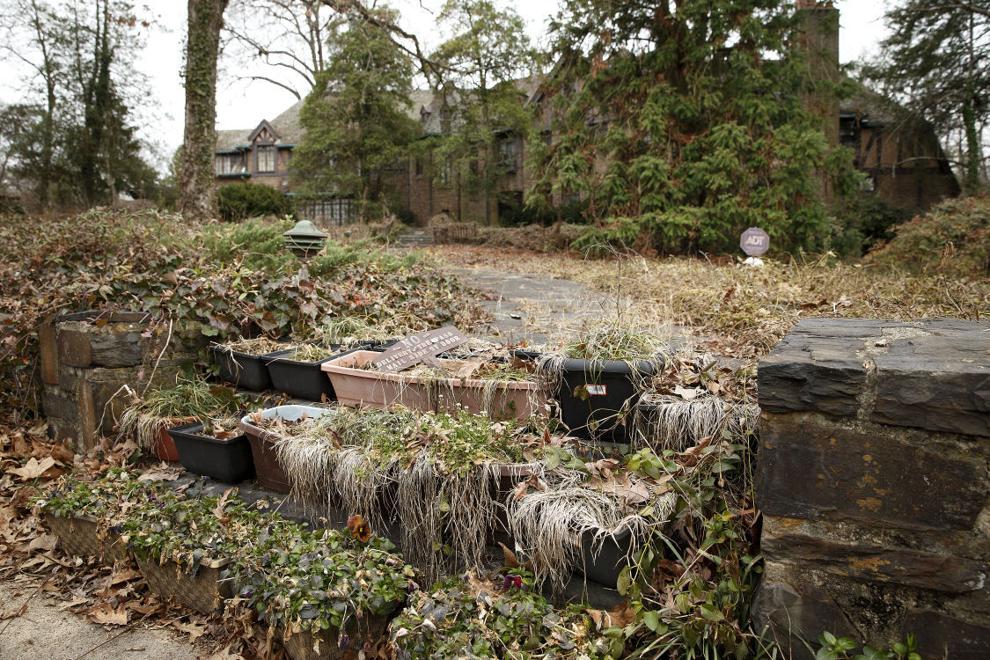 The interior, not so much.
Inside, they discovered that contents packed the 4-story home, Michael Fuko-Rizzo said.
They found furniture, clothes, baskets, stuffed animals, picture frames, kitchen supplies, bird cages, sewing machines.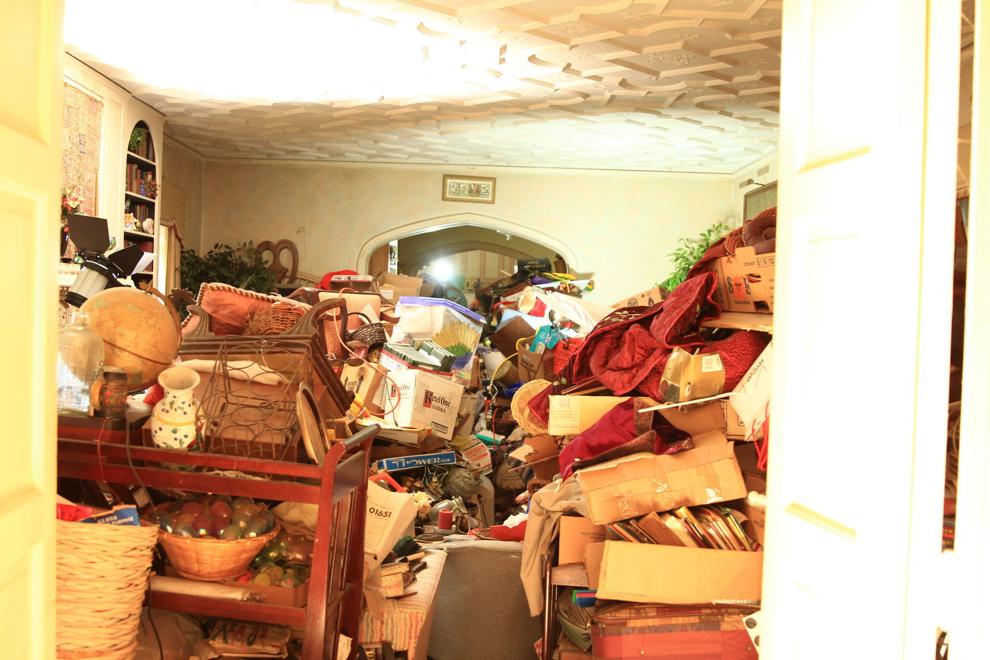 Moldy fabric, paint and tile samples from Cowart's interior-design business filled the basement.
"You name it, it was in the house," Michael Fuko-Rizzo said.
And Cowart still lived there.
In a phone interview Wednesday, Cowart, 73, said that she moved out on Oct. 4 and stays with various friends.
She offered an explanation why the house looked the way it did.
Many items came from her business.
Starting in 2009 and continuing for four years, she spent nights and weekends caring for her father at his home. While she was gone, burglars broke in, ransacked her home and stole items. They filled the foyer with contents from throughout the house, with plans to return for it, Cowart said.
To block their return, she said, she gathered discarded furniture and other items she had picked up from the streets and piled it in the covered carriage porch in the back. She locked screen doors on 10 of the home's 11 entrances and secured garage doors.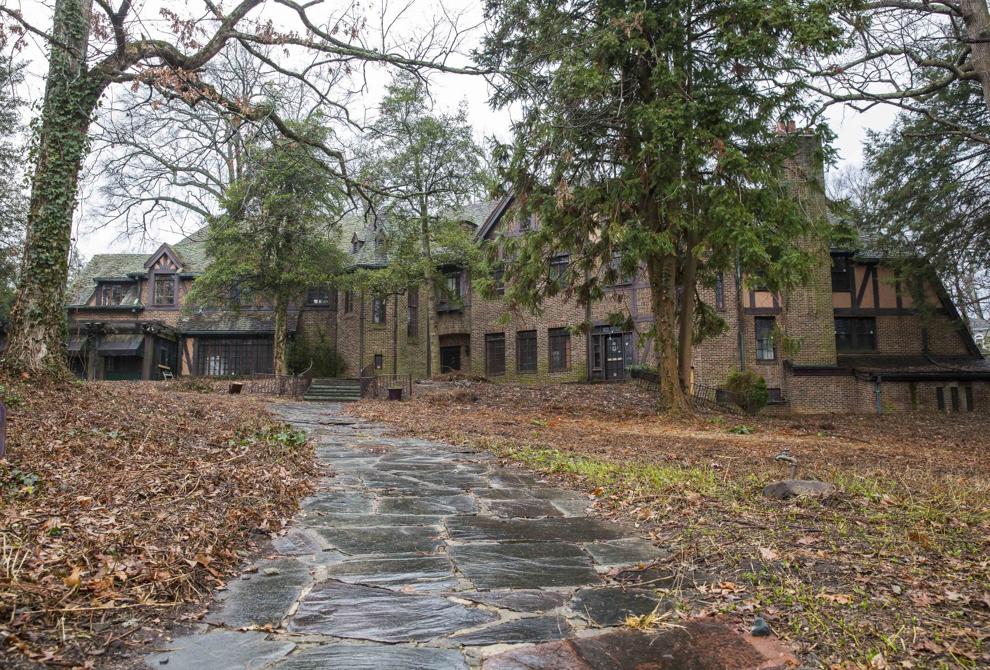 She said she then piled miscellaneous items on top of more valuable items to conceal them.
"I was going to get it back to normal, but I didn't get that chance," Cowart said.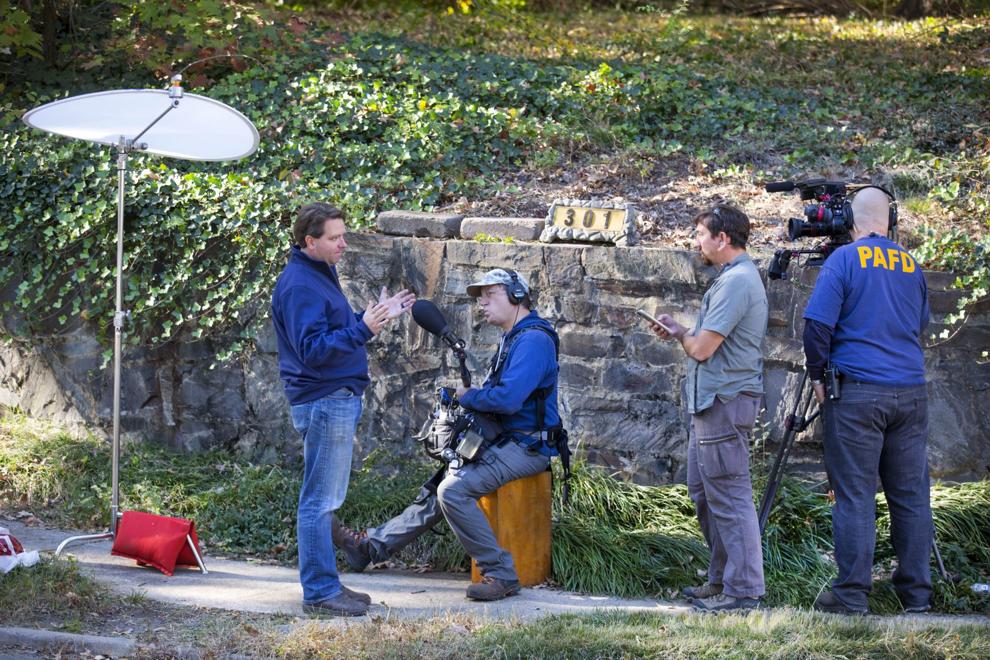 The 'Hoarders' TV show
As Fuko-Rizzo negotiated the purchase last year, he called "Hoarders."
That A&E documentary series brings in a team of professionals to help people whose hoarding has put them in crisis.
For five days in November, cameras filmed as the team mounted an intervention and massive cleanup.
This show doesn't air just any hoarding story.
In nine seasons, it has fielded 18,000 applications, said Alice Ikeda, co-executive producer with Screaming Flea Productions in Tukwila, Wash.
Producers consider the people involved and the story that the show can tell, while treating people compassionately, Ikeda said.
"In this case, it was a two-fold situation where we would be assisting the new homeowners, but we also needed to work with her (Cowart)," Ikeda said.
In selecting subjects, producers consider a hoarder's history, ability and willingness to participate.
They also ensure that it's safe for their team to be on the property.
"We are not a clean-up service for somebody who inherited a hoarded home," Ikeda said. "We are not a junk service, to just junk things for families. Our objective going in there with a therapist and a team of experts is that we are going to try to help a hoarder try to have a shift in their way of thinking, and to help them out of the crisis.
"There has to be some dire situation that warrants this emergency de-cluttering process."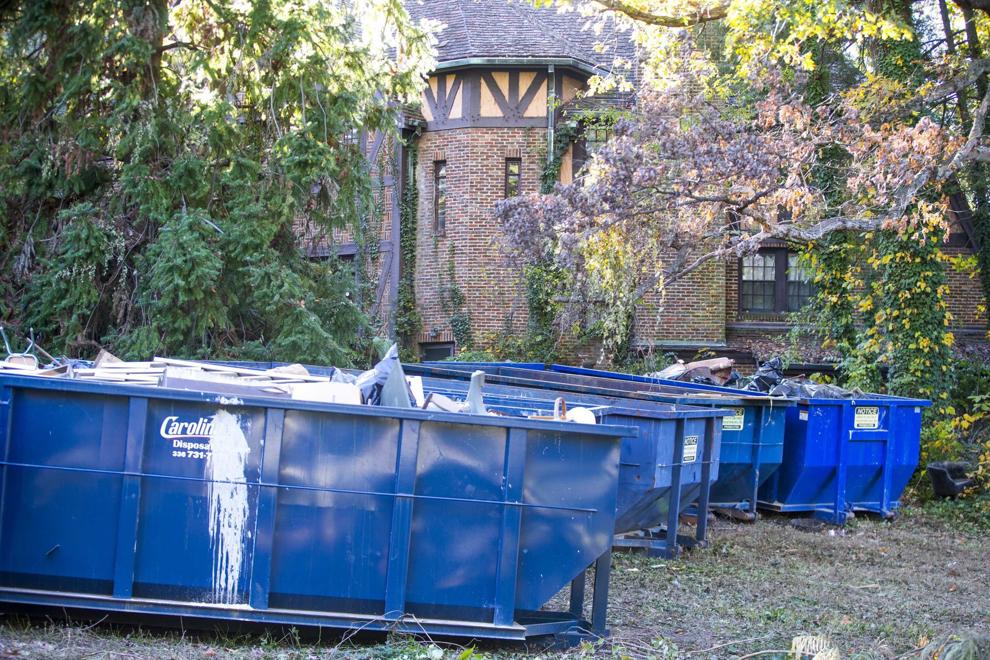 The show's experts say it has been an opportunity to display the complexity of the hoarding disorder, which conservative estimates say affects 19 million people in the country, Ikeda said.
For the Fuko-Rizzos, the TV show "seemed like the best opportunity," Michael Fuko-Rizzo said. "We always wanted to help Sandra the best we could."
Cowart was excited when Michael Fuko-Rizzo presented the idea to her, Eric Fuko-Rizzo said.
"She really wanted the opportunity to tell her side of the story," Ikeda said. "She finally felt like there might be more resources other than herself trying to make some decisions on what to do with the next chapter of her life."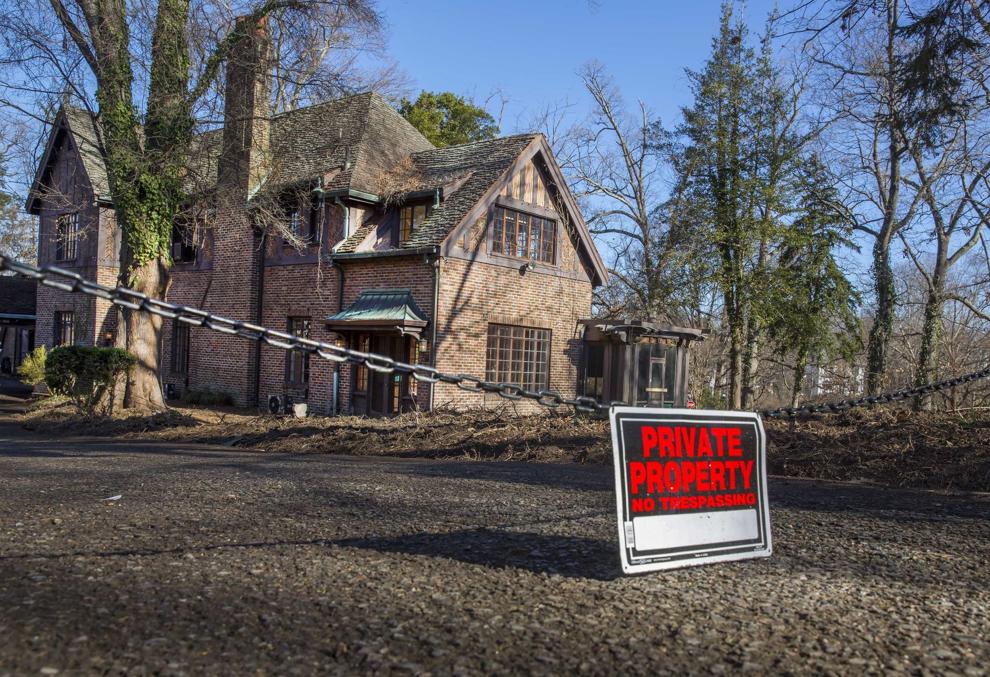 The court cases
Cowart and Bank of America had been locked for several years in a legal battle over the house.
She had represented herself in state and federal courts, unsuccessfully seeking to overturn the bank's contention that it held title to a $1.9 million mortgage she signed in 2005 with another lender.
Bank of America had argued successfully that it acquired her mortgage legally in purchasing the financial company that made the original loan. Cowart said that the bank's claim was fraudulent because the loan had been transferred to another lender.
The case led to a foreclosure sale a year ago, in which the bank set the entry-level bid at $731,250.
After it attracted no upset bids, the bank sold the home to the Fuko-Rizzos for $415,000, Michael Fuko-Rizzo said.
Guilford County property tax records list the home's total living area as 7,266 square feet, although Fuko-Rizzo estimated it at 10,000.
The property was valued at about $1 million for tax purposes, but owners receive a historic-value tax break that cuts its tax value in half.
Cowart was evicted from the home but given 10 days to move. She removed truckloads of items and had left by the time Hoarders arrived.
Hoarders brought in a team of about 100 cleanup and restoration experts, auctioneers, a psychiatrist, attorneys, law enforcement and the film production crew, Ikeda said.
The new owners invited Cowart back while the show's experts were there, to remove items that she wanted.
She took some items to an undisclosed location, Ikeda said.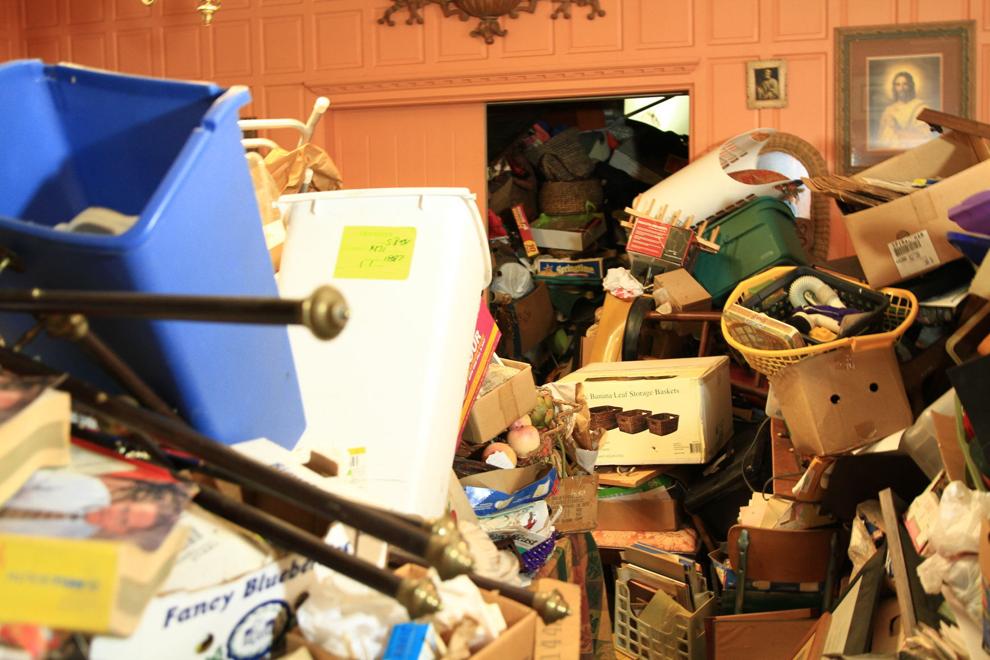 With Cowart's permission, auctioneers from Everything But the House, an online estate sale company, took salvageable items to be auctioned. Proceeds will go to Cowart or whomever in her family she assigns to manage the funds, Ikeda said.
The show also offers after-care such as therapy.
Ikeda commended the Fuko-Rizzos for their compassion.
Such cleanups can be very stressful, Ikeda said, and Cowart's reaction "ran the gamut from grateful to hateful."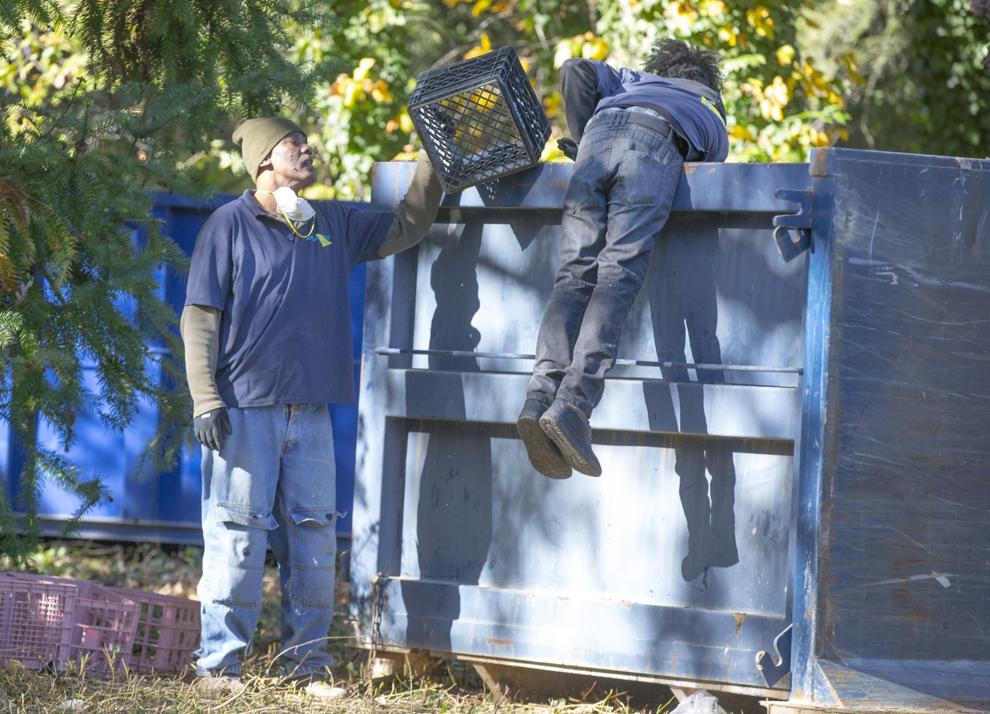 "To the very end, I think she was hoping that somehow she would end up getting to keep the mansion," Ikeda said.
Cowart said Wednesday that she was dissatisfied with the outcome of her court cases and the TV show.
"They do everything they can to incite you, to upset you," Cowart said of the filming. "There's a few times that I will be embarrassed, I'm sure, to see it."
She said that she has not yet received any proceeds from the online auction. Nor did the show move her items to the location of her choosing, Cowart said.
"We are not a transportation service," Ikeda said. "We're not going to move 50 years of contents piece by piece to another location. ... The point of this show is to try to make people face their disorder and make some very difficult decisions."
In the show, Cowart says that she wants to move things to a warehouse, Ikeda said. "But when everyone pushes her on it, she won't disclose an address. Legally we can't dump something somewhere without having legal permission."
The future
The house and its overgrown landscaping have been cleared. The Fuko-Rizzos, who live in a neighborhood near Lake Jeanette, say that they plan to move in once extensive restoration is complete.
They are working with city and Guilford County historic preservation commissions, which have to approve any interior, exterior and landscaping changes to keep the house's historical integrity.
But first, the home will become a designer show house — just like it was back in 1979, when Cowart and her then-husband made the stunning property available for a fundraising designer showcase.
The new owners have teamed up with Preservation Greensboro to select East Coast designers to decorate each room and the grounds.
Their event, planned for the fall, will let designers showcase their work to the public.
All proceeds will benefit Preservation Greensboro, a nonprofit that has saved local historic and architectural treasures. It operates Blandwood Mansion, former home to Gov. John Motley Morehead.
"We thought it would be a great opportunity to raise funds for a great organization like Preservation Greensboro and give everybody the opportunity to see the house and enjoy it," Michael Fuko-Rizzo said.
After the designers and their decor is gone, the Fuko-Rizzos will continue with plans to move in with their twin daughters.
"It's an honor for us to continue to create memories in this home," Eric Fuko-Rizzo said. "Our overall goal is to bring back to the neighborhood what was lost."
Want to read more?
Contact Dawn DeCwikiel-Kane at (336) 373-5204 and follow @dawndkaneNR on Twitter.