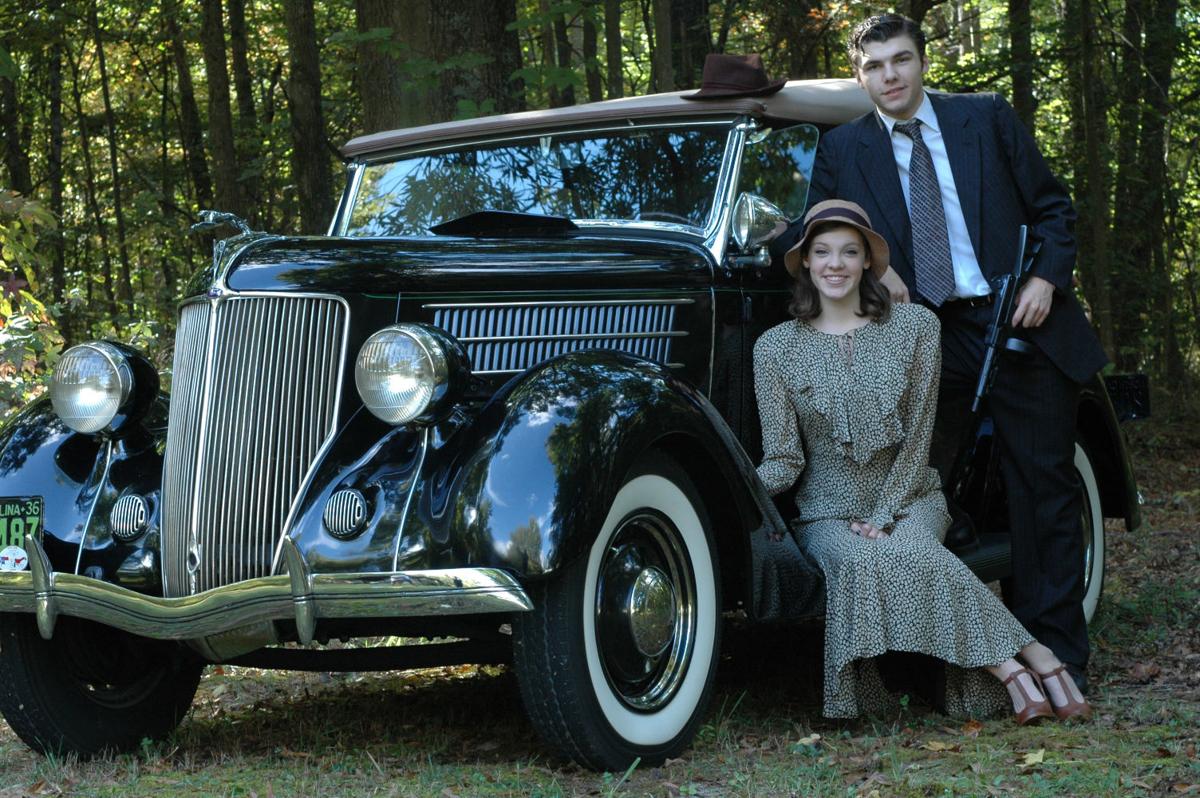 Quick American history lesson on the legendary story of Bonnie and Clyde: Bonnie Parker and Clyde Barrow, young lovers from Texas rebelling against the hardscrabble life of the Great Depression, were famous outlaws.
Their crime spree, which included bold robberies and 13 killings, ended in May 1934 in a hail of gunfire on a Louisiana highway.
The City Arts Drama Center's Livestock Players Teen Theatre brings the infamous story to stage in the rousing musical "Bonnie & Clyde," an intense and impetuous love story.
"I think audiences will be surprised about how much they connect with Bonnie and Clyde," director Dan Kelly said. "We've all been teenagers in love. They have a zest for life. They are two people who love each other so much who would throw (everything) away for love."
It's no spoiler to say that's just what happens. Audiences will see Bonnie and Clyde die in the opening scene of the musical and then follow them into their destiny through flashbacks.
Sixteen-year-old Rachel Walker, a junior at Northwest High and daughter of Congressman-elect Mark Walker, stars as Bonnie. To say this is a dream role for her is a bit of an understatement.
Walker was first introduced to the Bonnie and Clyde story through the Tony-nominated musical.
"I fell in love with the soundtrack," she said, and also with the legend. She watched documentaries and read everything she could about the two.
"Bonnie's story is just the coolest ever," she said.
When auditions were announced, Walker was "the first one in the door," Kelly said.
Reidsville High junior Aaron Boles, who is also 16, captured Clyde Barrow's swagger, charm and charisma, to win the other title role.
Despite the characters' crimes, audiences will find themselves rooting for them. And though the title characters die, it doesn't really seem like a sad ending.
"Life would only be bad if one of them were left behind," Walker said.
Bonnie, in particular, is likable and relatable.
Married at 15, and then abandoned by her husband, she's itching to escape her difficult, small-town Texas life. Clyde offers her not only the escape she craves but also love and a life of adventure and excitement.
As she sings, Bonnie is fine living a "short and loving life." She doesn't need to "end up in a rocking chair," just as long as she ends up with her beloved.
"She realizes it's worth it, and the consequences," said Walker, who understands that desire to live life to its fullest. "This is a quote I say a lot: 'I would rather have a life of oh wells than of what ifs.' "
"Bonnie & Clyde" is an ambitious production for a teen theater group. It includes about 20 musical numbers, 30 characters, a nine-piece band, action scenes and onstage projection.
It's also an important production for City Arts, as it continues the vision of Drama Center managing director Stephen Hyers, who died in October. He originally was set to direct.
"This show has been really special for the whole City Arts community as it's pulled together," Kelly said. "We're going to do a show that honors what he wanted this theater to be."
This News & Record arts coverage is supported by contributions to ArtsGreensboro's Arts & Theatre Media Fund.