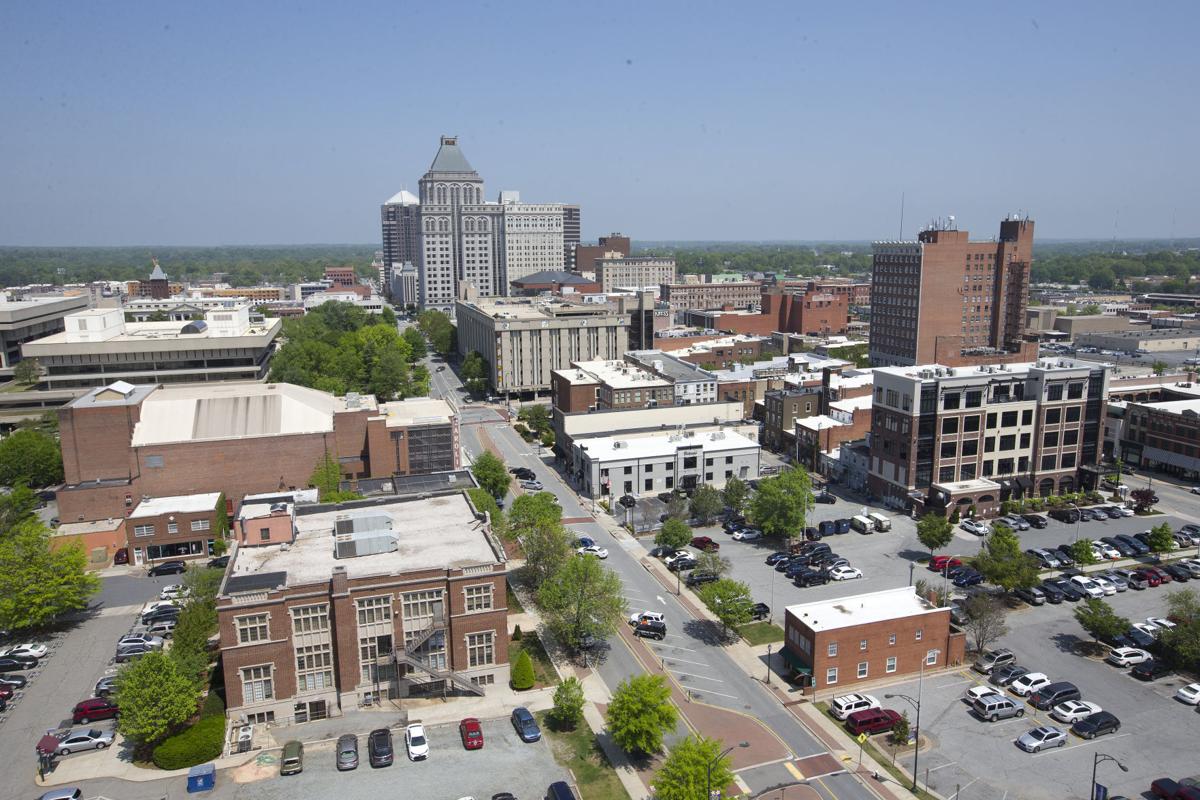 "Danger," "dilapidation" and "blight" — all words associated with failing cities; all words that sadly apply to the condition of too many commercial properties in Greensboro. Such properties have been historically exempt by the City Council from the minimum standards that apply to noncommercial properties like residential homes and apartments. The exemption can and should be eliminated by the City Council at its June 18 meeting.
When a negligent or absentee residential property owner completely refuses to take care of their home, a neighbor can file a complaint with the city so the problem has an opportunity to be fixed. No such accountability mechanism exists with regard to commercial properties — even those in dangerous and dilapidated conditions for decades — because of the exemption.
As a result, several months ago, I and several other council members requested the draft of a citywide ordinance for the maintenance, sanitation and safety of non-residential buildings — a "good repair" ordinance, for short. Simply put, this ordinance will require commercial building owners to clean up their buildings to minimum standards related to safety, sanitation and welfare. The ordinance will be similar to: 1) such ordinances in other cities across the country and North Carolina, including Charlotte and Durham; and 2) a substantively identical ordinance the city has had for residential buildings for many years.
A commercial building would be in violation of the ordinance if the building does not meet 1) one major or 2) five minor requirements of established international standards, such as those relating to:
The condition of supporting walls, floors and roofs.
Unsafe fire, wind or flood damage.
And unsafe and unsanitary conditions.
Adoption of the ordinance will help keep our community safe. For example, one commercial building that likely would be affected by the ordinance was recently home to a temporary "pop-up shop" downtown. At the shop's opening, I spoke with one of the shop's operators. The person advised that all of the electronic devices in the shop had to be run through the only working electrical outlet among many in the expansive space — a sign of an electrical fire hazard to which the shopping public was exposed.
Adoption of the ordinance will also help Greensboro's economy in at least the following ways:
Well-maintained commercial buildings improve the city's tax base and support strong property values.
Dilapidated vacant commercial buildings do not have businesses to employ people or sell goods.
When our city's buildings are well-maintained they show well to newcomers and prospective businesses.
It is important for the City Council to address this issue now, not later. The need for an ordinance was first identified by City Council members and staff nearly a decade ago. More recently, the matter was pushed down the road for more than a month in response to the request of special interests, which have historically opposed the adoption of an ordinance on the topic. Without a doubt, enough time has passed and deliberation has occurred.