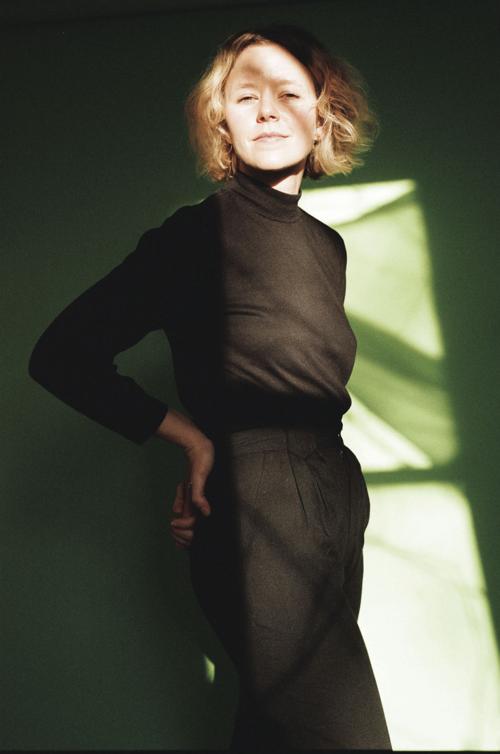 Fans of Southern fiction — fans of any quality fiction, for that matter — take note: "Sleepovers," a story collection just published by Hub City Press in Spartanburg, S.C., is the debut of an author you won't want to miss.
Ashleigh Bryant Phillips grew up in Woodland, a town of about 800 people in a left-behind part of North Carolina, and that is her setting for these stories.
Woodland is in Northampton County in the northeastern part of the state, on the Virginia line, east of Interstate 95 and pretty much the middle of nowhere.
It's on the coastal plain but not actually on the coast. It has farms, fields, forests and rivers.
It has some golf courses and hunting clubs, but that's not what Phillips is writing about. She's writing about the people who live in a small town with little going for it, people who might be described as living Thoreau's "lives of quiet desperation." Only sometimes, things aren't so quiet, and sometimes the desperation leads to violence, or madness.
Phillips is a graduate of Meredith College and of the MFA writing program at the University of North Carolina at Wilmington. Several of the stories in this collection had previously been published "in a slightly different form" in such distinguished literary journals as The Paris Review and The Oxford American.
Phillips won Hub City Press' C. Michael Curtis Short Story Book Prize, which brought her $10,000 and this publication of her collection.
Hub City Press has emerged as a leading independent publisher of high quality Southern books — poetry and creative nonfiction as well as literary fiction. Founded by Betsy Teter, a Wake Forest University graduate, Hub City Press and its associated bookstore and writer's project promote literature and nurture writers in Spartanburg and beyond.
This impressive collection is the result of Phillips' focusing her keen, unsparing eye and considerable talents on the place where she has spent much of her life. She understands her characters — their hopes, fantasies and frustrations, the good and the bad within them.
Her stories are gritty and powerful. There is humor at times, but more a wry or ironic humor than the exaggerated Southern caricatures some writers offer.
Phillips' characters are real — sometimes, achingly so, especially the children trying to make sense of their world. Her landscape — the Duck Thru, Walmart, fishing lakes, hunting dogs, horses, trailers, rural churches — is matter-of-factly presented as the reality of life, not as a collection of stereotypes exaggerated for easy laughs.
This is real life, too real sometimes. In the title story, a young girl is fascinated with a classmate whose family recently moved down from Virginia. The classmate and her sisters invite lots of the girls at school over for sleepovers. It's a lot of fun. But then the classmate's daddy loses a leg in an accident in a hog house, and the "fake leg" he gets in its place doesn't quite fit. Soon the family is gone, and word is that they moved back to Virginia.
There is poverty in these stories, and domestic abuse and meth. But there is also kindness and friendship and people helping one another, and somehow it all comes together into something oddly beautiful. Life, we might call it.
In "The Virgin," a young woman who's been terribly abused physically and emotionally ("Before Weston left me, he put me in handcuffs and held my head underwater in the bathtub. I would have done anything for him…" ) just wants to belong to someone, somewhere. When her car's tire has a blowout in a rainstorm on her drive home from the Apple store in Norfolk, she finds unexpected refuge at a nursing home. The residents are so kind to her that she invents a whole new self to present to them. "I'm a virgin …, " she says. "… I speak French."
Phillips' writing makes the stories powerful, unforgettable. She knows how to use small details unobtrusively but to maximum effect. Hers is the sort of finely crafted writing that seems effortless, inevitable and beautiful.
Remember the name: Ashleigh Bryant Phillips. You'll be hearing it more in the future.
Be the first to know
Get local news delivered to your inbox!