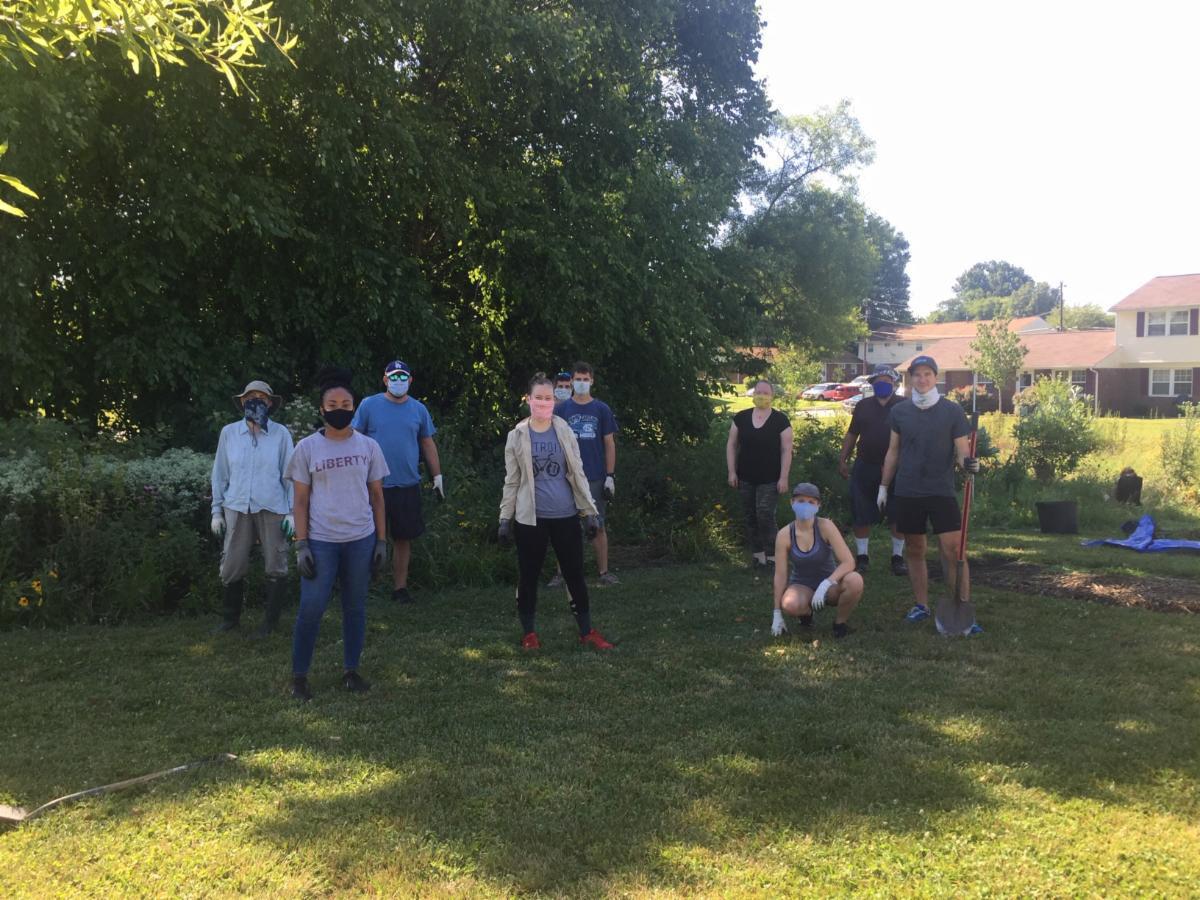 Announcements
The Women's Resource Center of Greensboro has planned the following virtual workshops, open to men and women:
Resume Redesign: 10-11:30 a.m. Monday, Aug. 10
.
Interviewing — Lights, Camera, Action!: 10-11:30 a.m. Tuesday
.
Give Yourself a Confidence Boost! Your Job Search Depends on It!: 11 a.m.-12:30 p.m. Wednesday
.
Family Budgeting — Keeping Track with Dollars and "Sense": 10-11 a.m. Thursday
.
Building Wealth through Home Ownership: 11:30 a.m.-1 p.m. Aug. 19.
Breaking Up and Moving On: 6-6:45 p.m. Aug. 20. Open to women only.
The Salvation Army Boys & Girls Club of High Point is hosting its third annual "Tee-Off for Tomorrow" golf tournament Oct. 29 at High Point Country Club at Willow Creek, 916 Abbotts Creek Church Road in High Point.
The range opens at 11 a.m. Registration and lunch will be from 11 a.m. to 1 p.m. The event begins with a shotgun start at 1 p.m.
Those who register by Aug. 30 will receive a $50 discount.
To register a team or become a sponsor at the tournament, call 336-881-5406 or visit bit.ly/TEEOFFGOLF20.
The YMCA of Greensboro and the NCCJ of the Piedmont Triad have partnered to launch a community initiative called The 8:46 Series. The project will educate and equip the community with a foundational understanding of the issue of systemic racism. The organizers aim to reach a minimum of 846 community members and hope to inspire future collaboration of like-minded individuals and/or entities who are working toward meaningful change in the community.
The 8:46 Series will leverage the Racial Equity Institute's "Groundwater Approach" as the platform for a three-hour webinar.
There will be six sessions of the webinar, with a maximum of 150 participants each. Participants would engage in one virtual session of their choice. Additionally, participants will be provided with opportunities after the webinar.
The cost is $40 per participant. Limited financial assistance is available. The first session is scheduled for 1 p.m. Aug. 19.
The Shepherd's Center of Greensboro is offering its Adventures in Learning classes this month via Zoom.
Classes range from investing to book discussions to COVID-19 to the mysterious murder of John F. Kennedy's alleged mistress Mary Pinchot Meyer.
The nonprofit is also working with additional Shepherd's Centers across the country and will be linking to some for topics not offered in Greensboro but can be accessed through their smart networks.
The Horse Education Rescue Organization is holding its annual tack sale from 9 a.m. to 1 p.m. Aug. 22 at Northwoods Stable, 5225 Murray Road in Winston-Salem. All tack is slightly used, but in good working order, and all proceeds from the sale will go to help support the mission and day to day operations of the nonprofit.
Vendors who wish to set up their own table for selling tack can register by calling Kelly Emerson, owner of Northwoods, at 336-407-5859. All vendor items must be new or slightly used.
Elizabeth Larson will teach the class, "Learning Your Smart Phone Camera," from 5:30 to 8:30 p.m. Aug. 26 at the Paul J. Ciener Botanical Garden, 215 S. Main St. in Kernersville. The cost is $39 and enrollment is limited to 10 students.
Also, Jeanne Megel will lead "Magical Monarchs" from noon to 1 p.m. Sept. 10. The session is free to garden members and $2 for non-members. Participants may bring their lunch; the garden will provide drinks.
Repairs to the bridge supports were made at the Morehead Park trailhead parking area on the Downtown Greenway along Spring Garden Street in 2019 and early 2020; all of the paint design on the bridge supports was removed as a part of that process. The Greenway Public Art Selection Panel has issued a Call to Artists to commission a replacement for this work.
Submissions will be due Sept. 10.
Be the first to know
Get local news delivered to your inbox!