Recently a friend of mine said to me as we were partying, "Now go and end world hunger!"
I replied, "Actually I am working on that."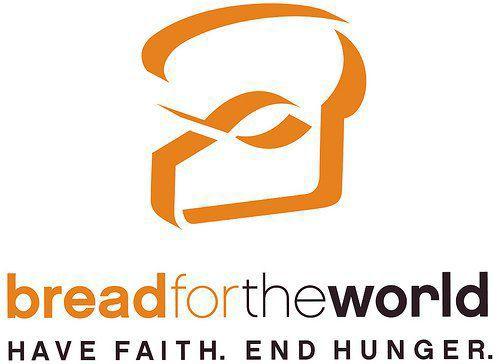 Bread For The World is a collective Christian voice that seeks to end hunger in the United States and around the world through a collective voice addressing public policy issues that can actually end hunger!
Over the past 30 years worldwide hunger and poverty rates have been cut in half. We have made tremendous progress! We have the tools and the resources to end hunger. The question is: "Do we have the will?"
How can we make a difference?
* Pray that God will use our efforts and multiply them like the fish and loaves to put an end to hunger in the United States and around the world.
* Act by becoming involved in direct service to those who are hungry in our community and by advocating for the needs of hungry people.
• Expand Medicaid in North Carolina in order that people don't have to choose between medical care and food.
• Speak to your representative and senators in Washington about new regulations that would eliminate up to 3 million people from food stamps/SNAP.
•Remind your representative and senators in Washington that the school lunch program needs to be supported.
• Support Bread For The World's campaign: Better Nutrition Better Tomorrows for increased funding of global child nutrition programs by encouraging Congress to fund these programs.
* Fast by skipping at least one meal on or about the 21st of each month in solidarity with those whose food stamp benefits are running out about that time of the month.
* Join us with Bread For The World in a gathering and workshop at Saint James Presbyterian Church Monday evening October 14 from 7 to 8:30 PM at 820 Ross Avenue. Come and learn how you can participate in an Offering of Letters that can become like fish and loaves for ending hunger!
The Rev. Frank Dew is a peace and justice advocate of the Salem Presbytery of the Presbyterian Church (USA).