Joining her is the worship band.
Last year the church's evangelism and older adults pastor also had a congregation with her.
"I was mostly trying to think of those at home and concentrate on the message," she said.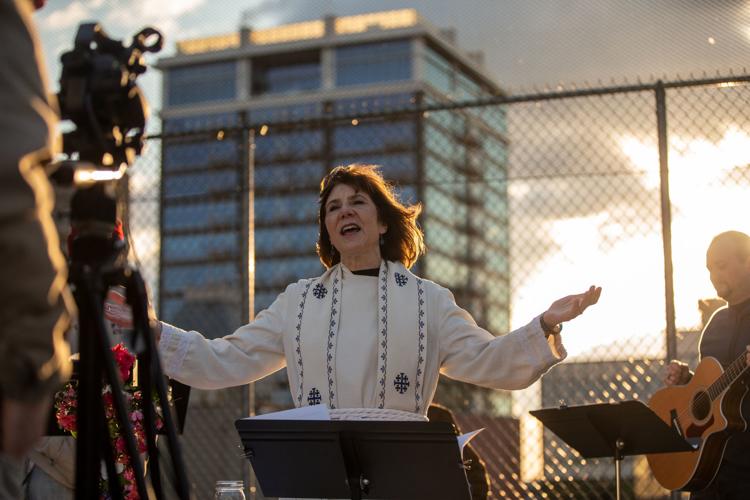 This is what it means for West Market Street and other churches around the Triad to go digital at Easter and move services online during the holiest week of the year for Christians, who are celebrating the life, death and resurrection of Jesus.
The changes are in response to the new coronavirus and unprecedented government "stay-at-home" orders to thwart its spread. The coronavirus that causes the potentially fatal disease known as COVID-19, which already has a death toll of just under 19,000 deaths in the United States in the hours before Easter.
It is traditionally a time of Easter outfits and dresses — always something with flowers or ribbons or bright spring colors — and for an influx into sanctuaries of people whose only other visit is usually for Christmas.
Or a slightly darkened Mount Zion Baptist Church, with the Sunday sermon replaced with an Easter production opening with Judas, one of the 12 disciples, betraying Jesus.
And Easter egg hunts at neighborhood parks.
At least one congregation, Gate City Baptist Church, while posting its regular services online, has put off its Easter celebration, saying it's not confined to a certain date. In a video message to the congregation, the Rev. Michael Owens spoke of holding a large community event including an Easter egg hunt.
"Easter is a big deal," Owens said, referring to the resurrection. "Whenever we get the greenlight to be able to worship again, on our third Sunday back, that's when we are going to be celebrating Easter."
Others congregations, including some for the first time, have moved Easter week services to streaming platforms such as Zoom and Facebook Live.
The members of St. Timothy's United Methodist Church gathered via Zoom for Maundy Thursday observance, which would have normally included foot washing in a nod to the Last Supper, at which Jesus washes the feet of his disciples and tells of his impending betrayal.
Instead, they washed their hands and ate their meals together from their individual locations while looking at a screen of faces.
"Just like a family dinner," the Rev. Carter Ellis, the church's pastor, said earlier in the week of having face time with each other at a virtual table.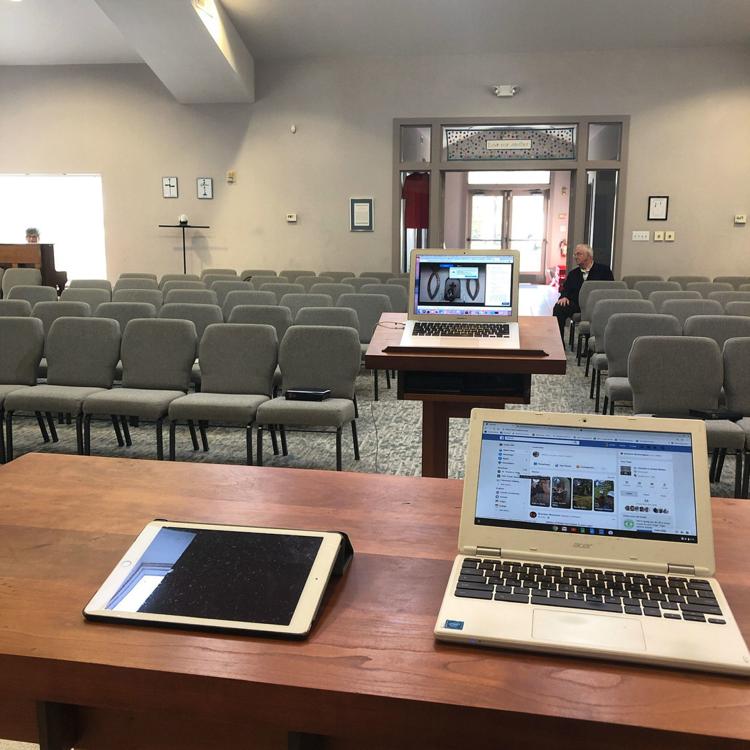 The church's worship committee looked at other ways to adapt and adjust worship.
"Some of it is practical, like we had just purchased this art for these Stations of the Cross," Ellis said.
They put the stark black and white images, which follow the path of Jesus to his crucifixion, up in the sanctuary on March 1 — just weeks before gatherings were limited to 10 or fewer.
They reached out to the artist to ask if they could be used in a video.
Ellis made an iMovie — she calls it amateur — out of the digital images the artist sent by adding scripture readings and prayers and posted it online.
"I didn't have to go anywhere," Ellis said. "I kind of sat on my couch with my dog Ollie, who fortunately didn't bark."
Before the coronavirus spread, the church had planned an Easter sunrise service on the picturesque and wooded 14 acres where the building sits. That's been disappointing to members because the church gets a lot of visitors for that service.
Ellis sees a lesson in all of the adjustments, especially, she said, in the amount of resistance that Jesus and the disciples fought through.
"I think that even though it doesn't quite compare to that," Ellis said, "but the isolation, the social distancing, the stay at home, the amount of unknown, anxiety and uncertainly — I think it allows us to see and experience this week in a different way."
The Rev. Bill Zima of Friedens Lutheran Church agrees. The church's pastor, he pre-recorded his Good Friday message in plain clothes — "And I've never done that before," Zima said.
It's part of the unsaid message he hopes to convey as the church learns to do more online.
"It's really for the sake of people who might be tuning in for the first time," Zima said. "Sometimes our clothing can push people away or draw people in. We want to convey that, 'We are in this just like you.' "
The coronavirus changed that. But the Rev. Greg Drumwright held a special baptism. One eager young man didn't want his put off. Drumwright never really gave him an answer. However, he was continually drawn to biblical scripture where Jesus talks of leaving the 99 sheep to go after the one that's lost.
So Saturday, just the two of them went into the water, with seven others around the banks, 6 feet apart. Drumwright likened the experience to clergy as first responders.
"Those nurses and those doctors have to touch those patients because they are first responders," Drumwright said of health professionals on the frontline, before baptizing the young man early Saturday.
"While I will preach to my congregation through a camera lens this Sunday, this young man is my patient and I have to see about him."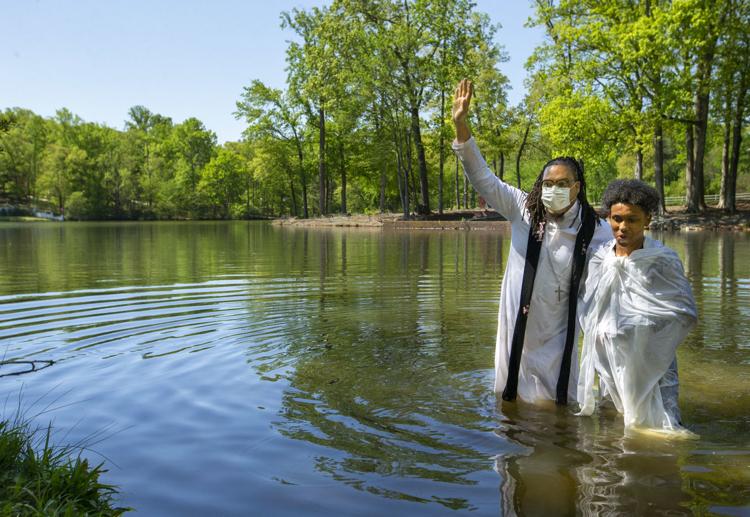 This morning, Monsignor Anthony Marcaccio of St. Pius X Catholic Church is among those pastors who will preach from an empty sanctuary as worshipers pray from home.
He and the congregation, like others around the city, have been as busy as ever during Easter.
Earlier in the week the "Guys Doin' Stuff" men's group at the church organized a "drive-thru" procession for people to pick up palm branches that would have been given out during a service had it not been for the coronavirus canceling large, in-person gatherings. The congregation also distributed blessed palms inside a special newsletter mailed out to more than 800 parish families.
The St. Pius knitting ministry group has turned to sewing cloth face masks for various community agencies including Room At The Inn, Alberta Professional Services and Triad Goodwill. Parishioners are praying the rosary or the Stations of the Cross together, via video conferencing.
"Our parishioners have recognized the need for social distancing and understand it entails a kind of Lenten fast from our liturgies and the sacraments, but not from the presence of Christ," Marcaccio said.
"They have found Christ through prayer, through the sacred scriptures and through their experience as the 'Domus Ecclesia,' the house church — that is to say, their experience in the home which is the building block for communities."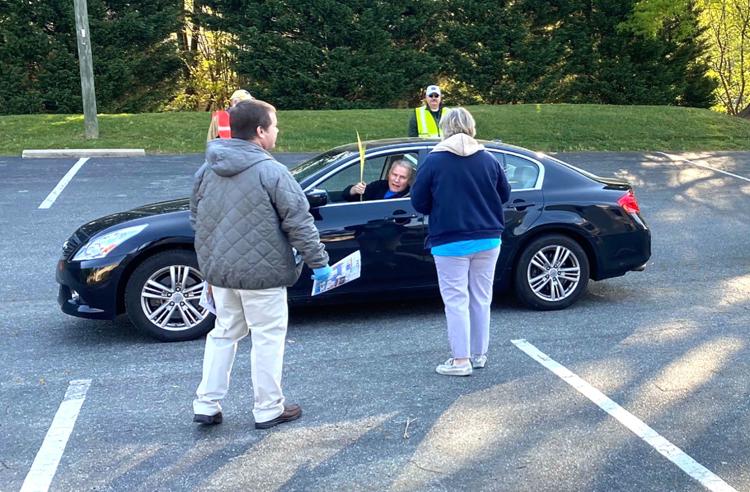 During Friday's recording atop West Market Street UMC, the sun was blocked at times by some of the buildings downtown but as it rose higher it could be seen between buildings.
In the early morning chill it made for a perfect backdrop for the evangelism pastor's words, which are being livestreamed today.
20200412g_nws_easter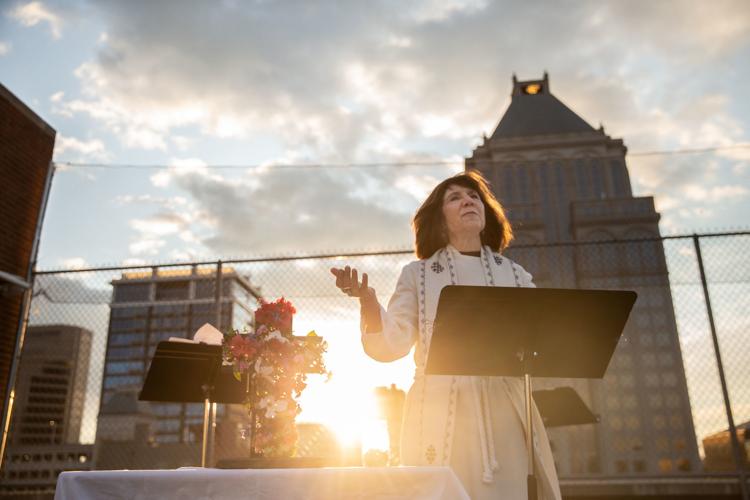 20200412g_nws_easter
20200412g_nws_easter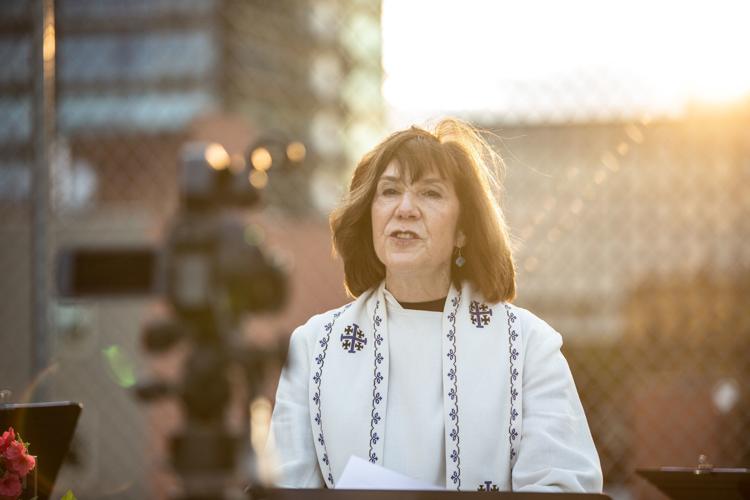 20200412g_nws_easter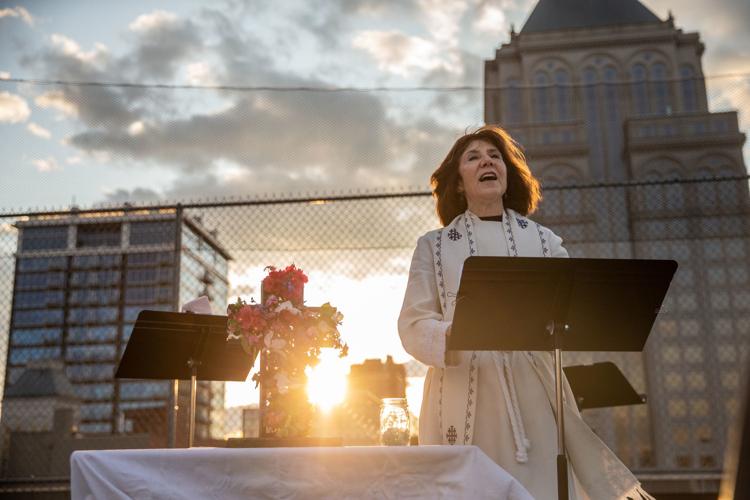 20200412g_nws_easter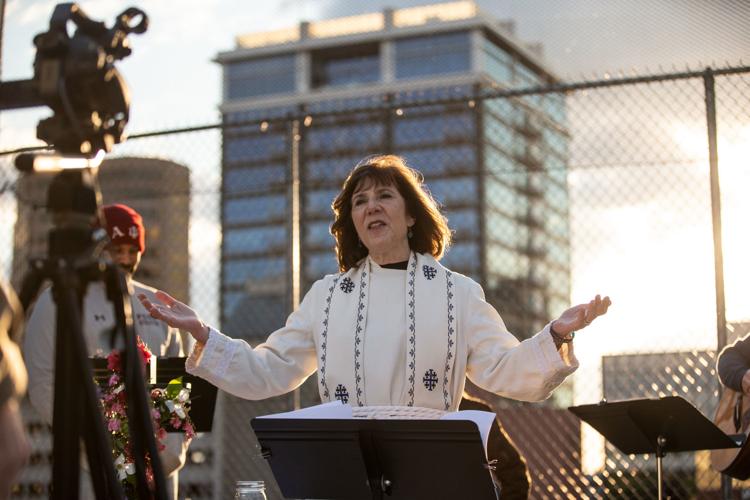 20200412g_nws_easter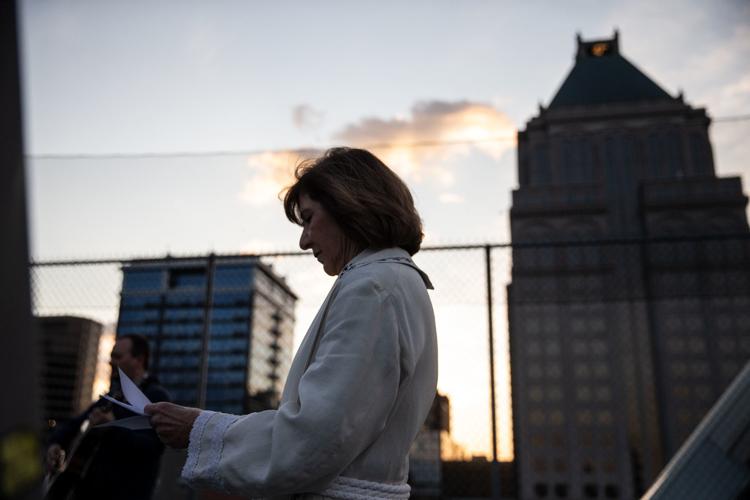 20200412g_nws_easter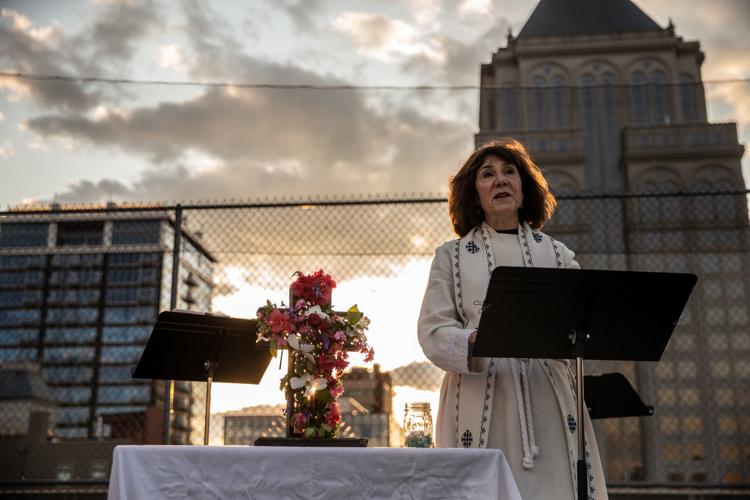 20200412g_nws_easter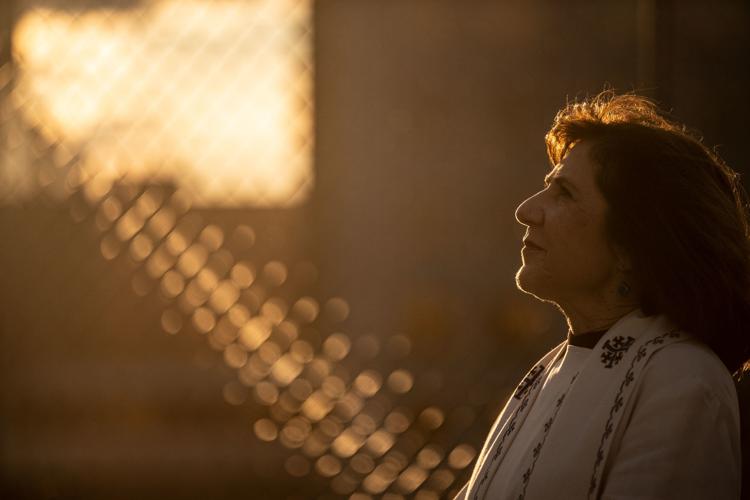 20200412g_nws_easter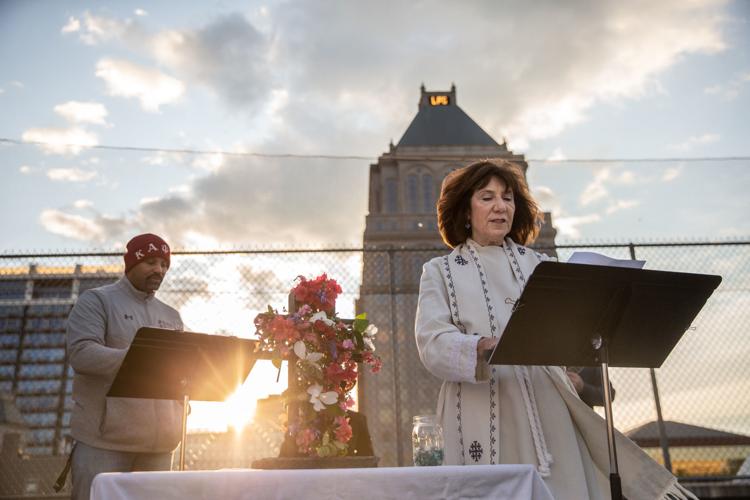 20200412g_nws_easter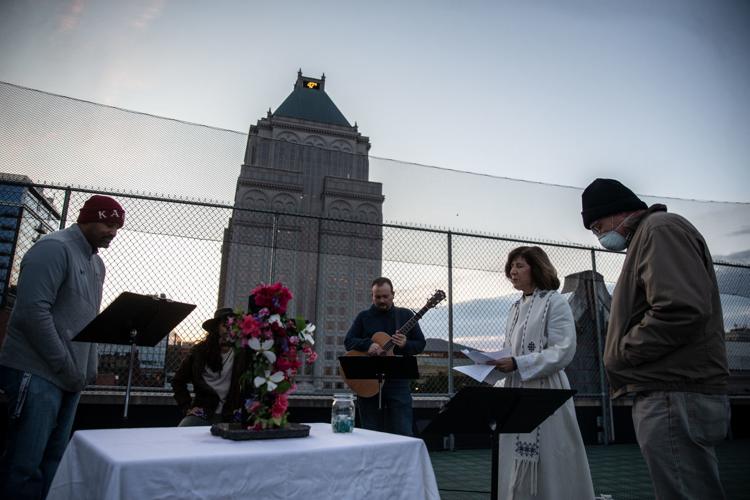 20200412g_nws_easter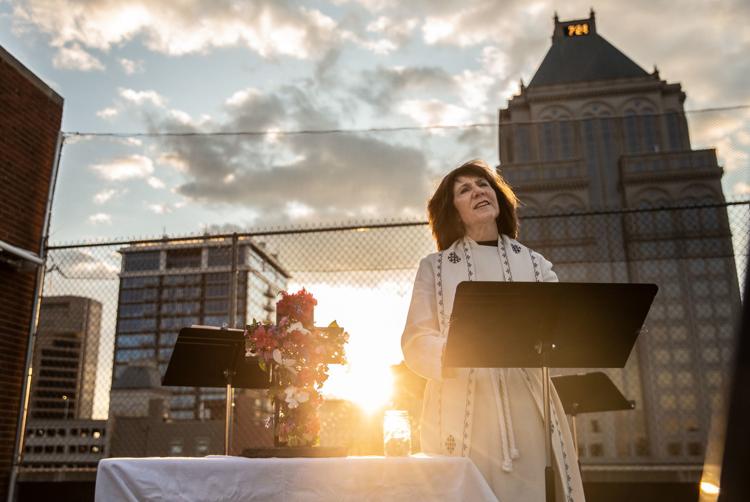 20200412g_nws_easter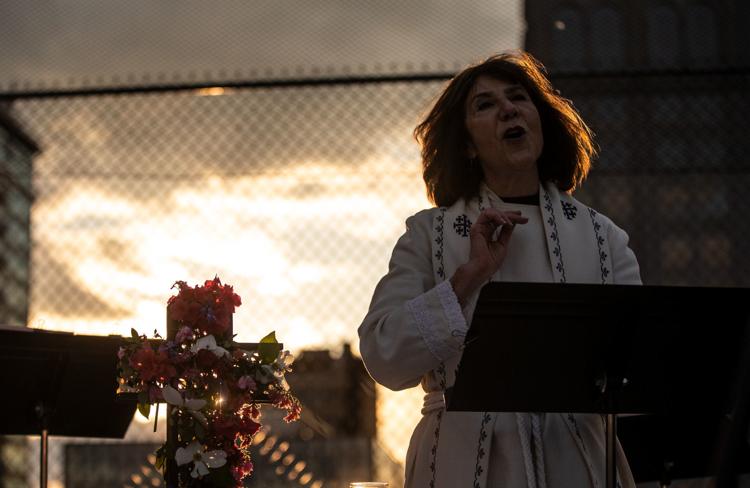 20200412g_nws_easter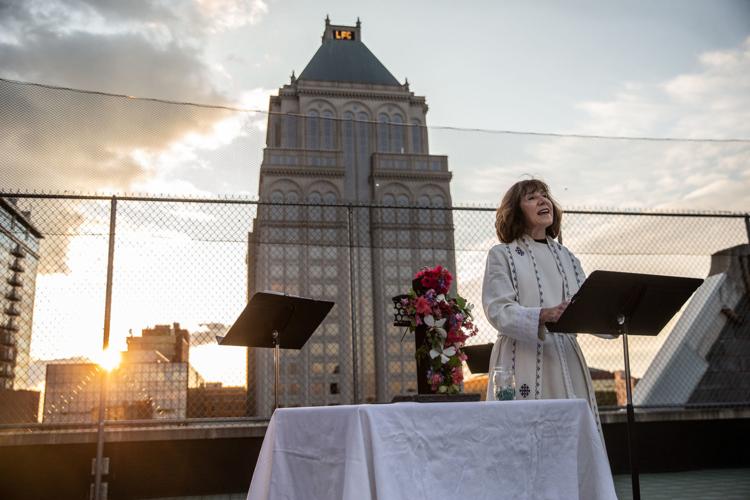 20200412g_nws_easter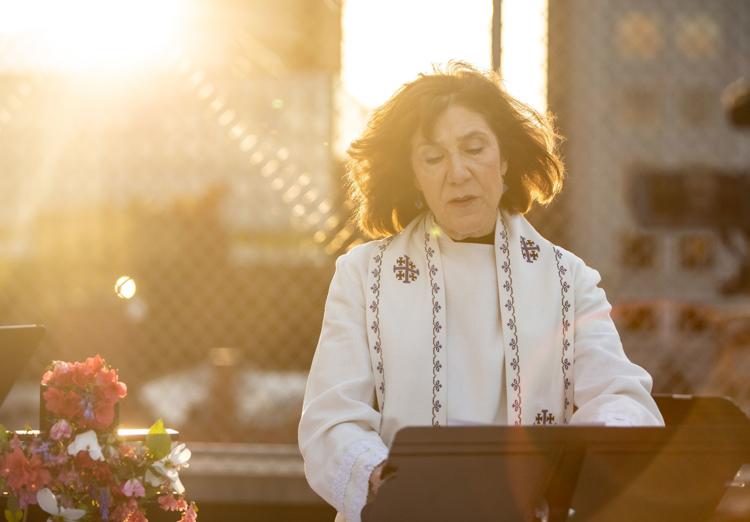 20200412g_nws_easter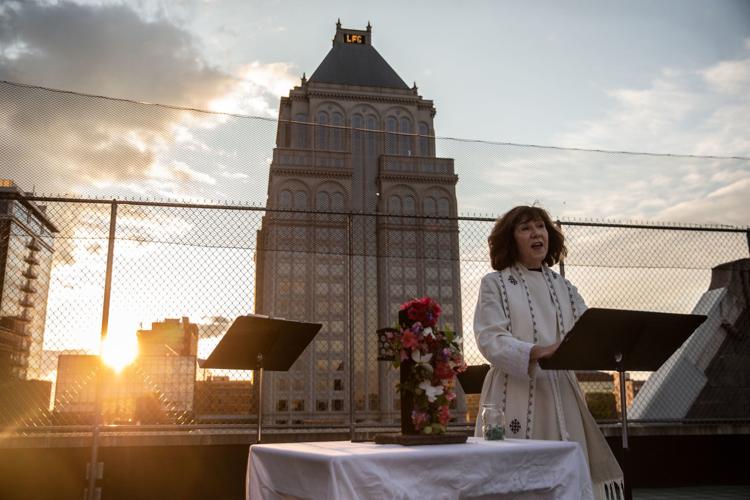 20200412g_nws_easter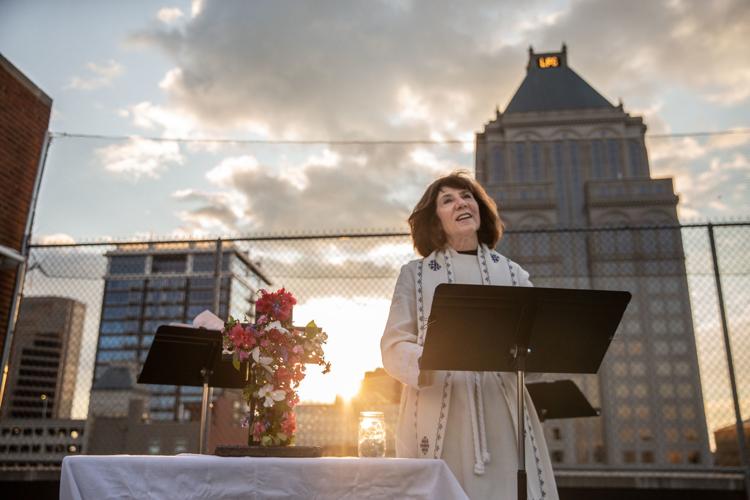 20200412g_nws_easter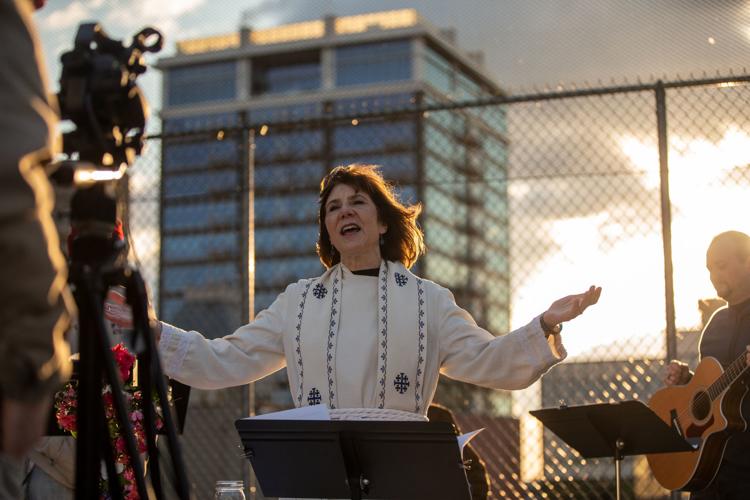 20200412g_nws_easter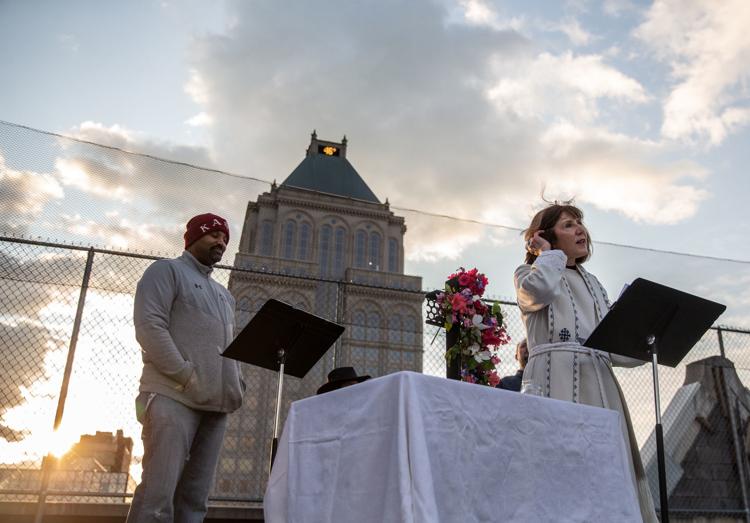 20200412g_nws_easter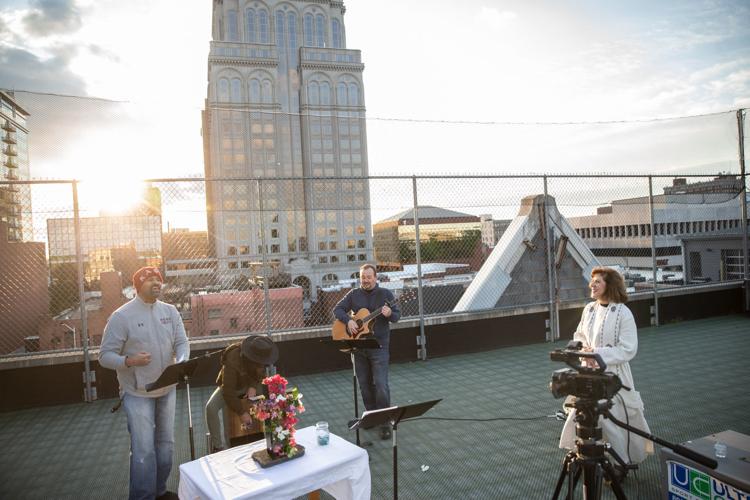 20200412g_nws_easter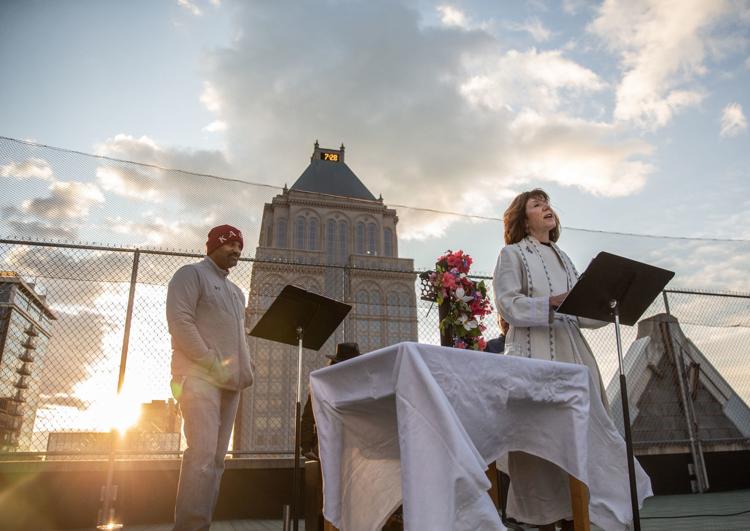 20200412g_nws_easter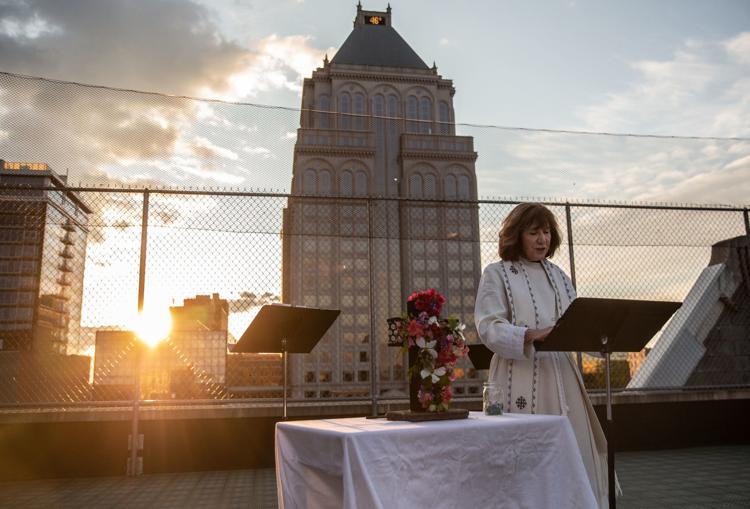 20200412g_nws_easter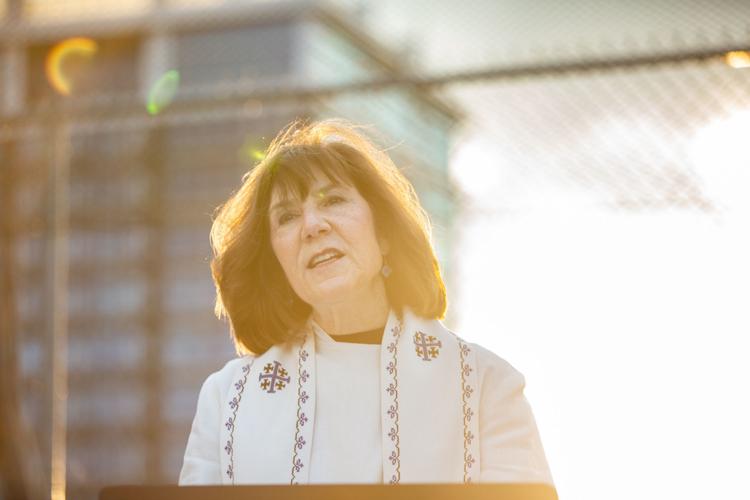 20200412g_nws_easter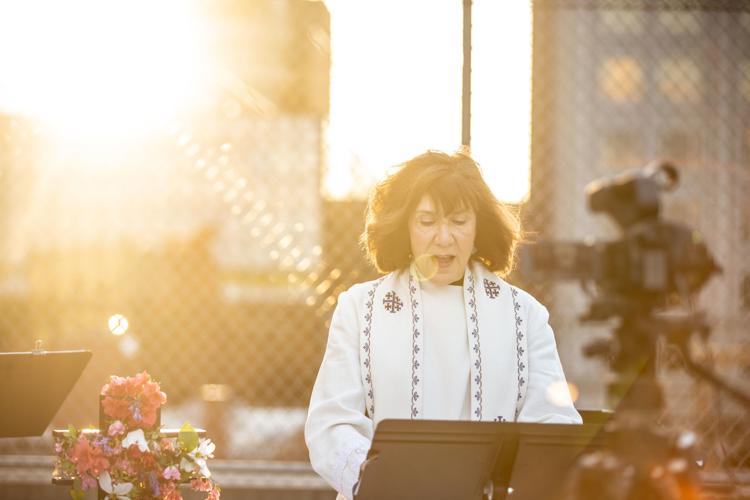 20200412g_nws_easter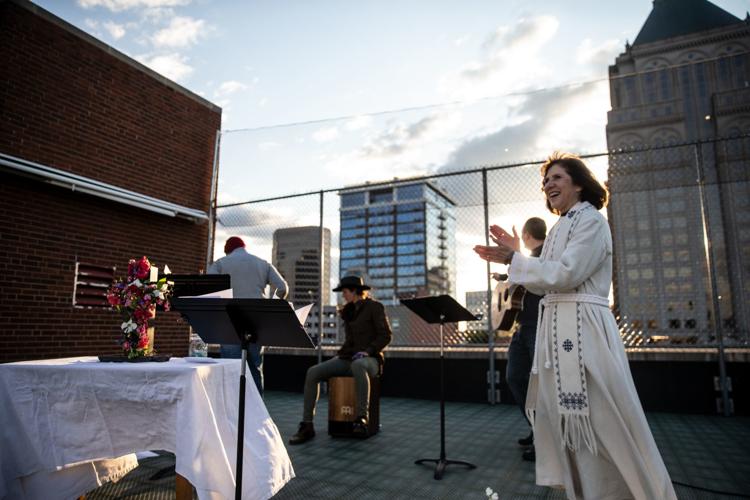 "We'll just focus on, 'Yes this is an awful time, but we know that this disease will not have the final word,'" Alventosa-Brown said, "that God is still up to doing new things, healing and creating and remaking us."