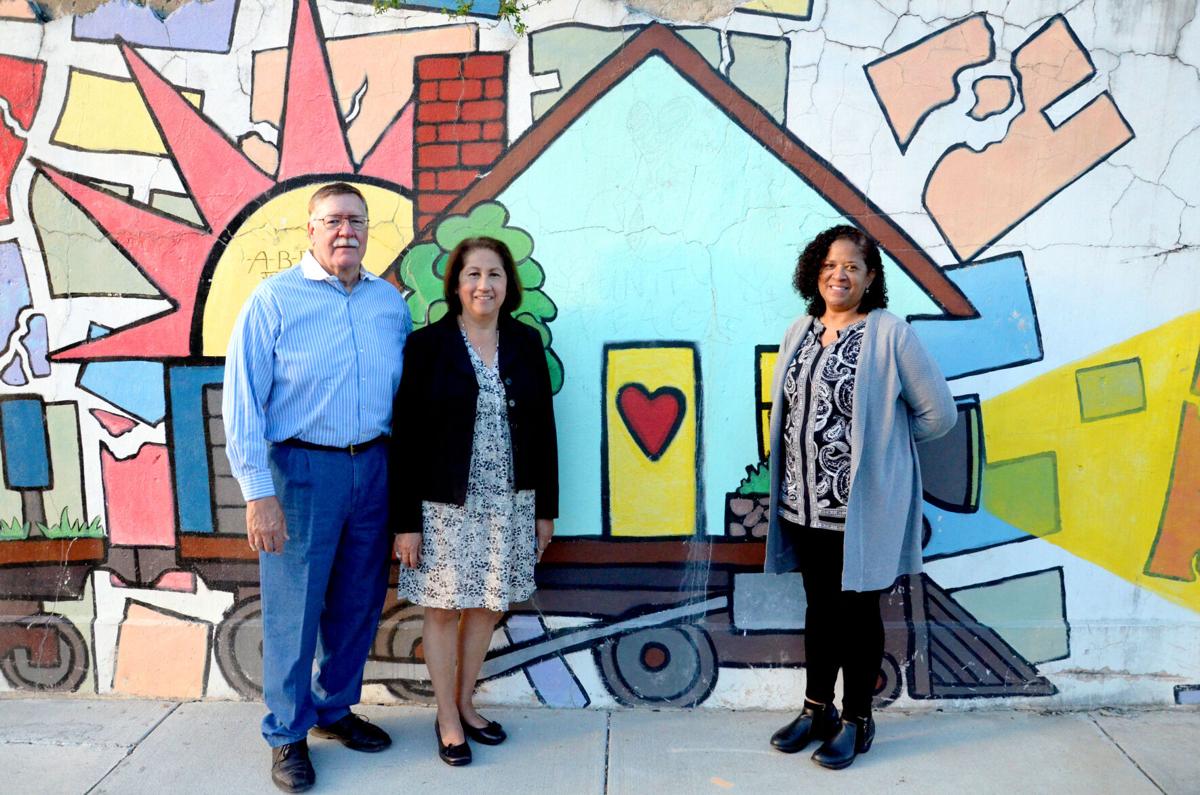 GREENSBORO – A local nonprofit is striving to give young adults who are transitioning out of foster care and into the world alone a place to call home by the holidays.
Yolanda Brick of Pleasant Garden founded My Father's House Greensboro last year. The mission of this faith-based organization is to offer individuals who recently aged out of the foster care system, with little to no support, some stability and security. Not only does Brick want to give them shelter but she also wants to help this struggling population obtain the skills they need to succeed.
"They face many challenges. We're trying to help them reach their dreams and give them a sense of belonging," Brick said, later adding, "We want to be able to intervene and let them know that their lives matter."
Brick said that more than 20,000 young adults age out of the foster care system each year in the United States. She found statistics showing that foster children coming out of unstable environments are more susceptible to crime, substance abuse, homelessness and mental illness.
Brick's desire to help was sparked by learning about a man in Florida who ran an operation that mentored former foster care youth. After further research, she realized that there are not a lot of services made available to these young adults. She felt the need to get involved by offering transitional housing along with mentorship.
Once the idea came to fruition, Brick acted and reached out to several people who now make up the nonprofit's board. Now that My Father's House has its nonprofit status established, they are hoping to obtain property that they can turn into transitional housing for people who are released from foster care once they reach adulthood or graduate high school.
Because of the coronavirus pandemic, the process of identifying and funding a building for My Father's House has unfortunately stalled. However, Brick is hoping that they will find a space by December.
"We can't wait any longer to get the house," Brick said, noting that she would love to have a place for these individuals to call home by the holidays.
Brick added that they will need housing located near public transportation as many of the people they plan to serve do not have their own vehicles.
Brick has also done her research beyond the statistics. She connected with one individual who grew up in foster care, and she gave Brick very honest feedback on what challenges the nonprofit may face.
"She said, 'These kids hate everybody.' She said, 'I hated everybody because the people who were supposed to love me and support me were not there. So, here's another face who wants to love and support us, but you're going to have to prove it,'" Brick recalled.
Brick and her board are up to the challenge. Rachel Marquez, Brick's daughter and My Father's House board member, said she knows her mother is tackling a large endeavor, but she said consistency will help build the trust needed to be successful.
"When you think about wanting to make the community better, we really have to go into the populations that are marginalized and forgotten, and uplift those communities in order to uplift all of us," Marquez said. "It's going to take a lot of work, and it's going to take a lot of intentionality."
Once transitional housing is found, My Father's House plans to offer a variety of services that will help the young adults become productive members in their own communities. Brick said some who grew up in foster care lack basic life skills, and her nonprofit plans to teach them anything from boiling an egg to balancing a checkbook.
She also would like them to learn how to interview for a job and create a resume in hopes of helping them realize their own potential.
"If they want to dream big, let them dream big," Brick said.
Brick also is considering opening a thrift store as a way to bring in revenue to support the nonprofit's efforts. But for now, the focus is on finding a home for My Father's House. Brick said she is eager to get the nonprofit up and running.
"It's going to be a balancing act," Brick said. "But I can't wait to get started."
Amy Banton, former reporter and editor for the Aiken Standard in South Carolina, can be reached at albanton85@gmail.com.