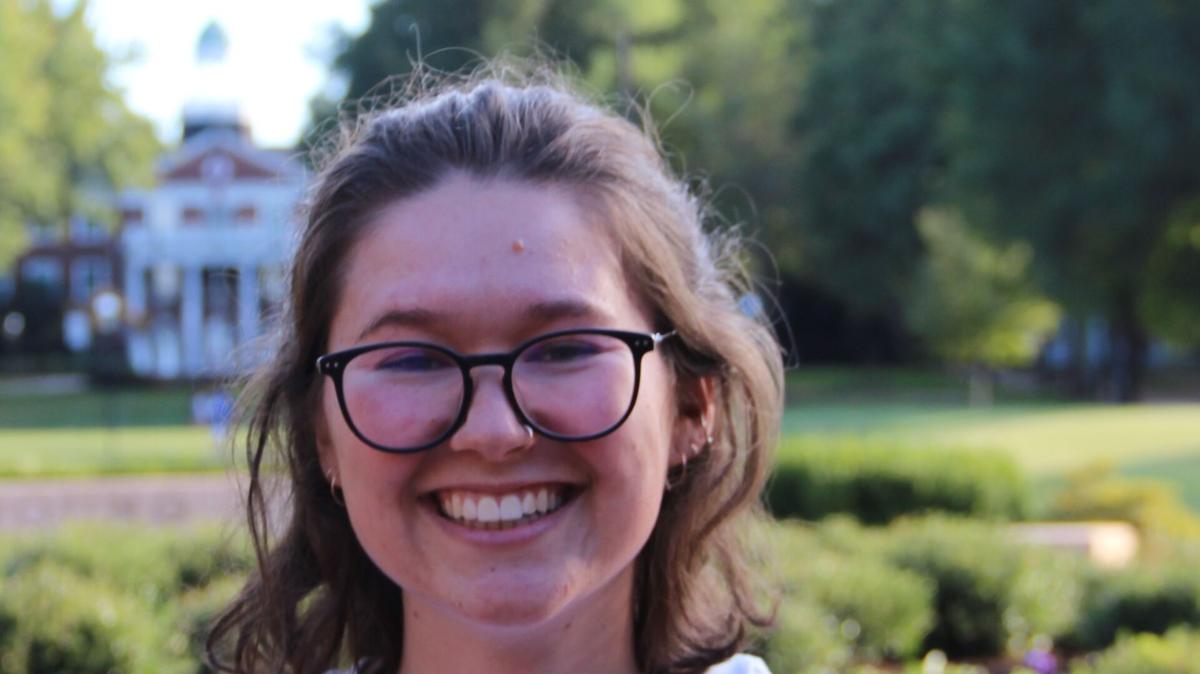 Achievers
Elijah Barclift of Greensboro is among nine students and an alumnus of the School of Music at the UNC School of the Arts who won awards in the recent video competition of the North Carolina Music Teachers Association. Musicians competed in the senior division for those 15-18 years of age and the young artist division for those 19-26.
Barclift played the horn in the senior brass competition. He is a high school junior who studies with Maria Serkin.
Musicians from UNCSA who won their state competitions will advance to the video competition of the 10-state Southern Division of the Music Teachers National Association.
Activities
To properly social distance, student leaders with the Center for Community Engagement at Eastern Connecticut State University have created new ways to meet the needs of the local community.
Among the student leaders is senior Mayra Santos Acosta of Archdale, who majors in health sciences and runs the program with St. Joseph Senior Living Center.
For one hour each week, six volunteers chat with guests via FaceTime as St. Joseph staff circulates iPads among the center's three residential wings.
In a typical semester, the CCE deploys hundreds of student volunteers throughout the Windham area to perform service through weekly programs and special events. Due to pandemic safety protocols, the CCE was forced to reduce its nearly 40 weekly programs to five socially-distanced adaptations this fall. A pandemic-inspired sixth program was also launched.
In deciding which weekly programs to adapt, CCE staff first determined its community partners' most vulnerable populations, and then determined how to safely offer support in this "new normal." Preference went to programs that engage the elderly — whose mental health has suffered from familial isolation — and youth, who face education and socialization challenges because of remote schooling. The CCE was also able to carry forward two other programs that engage middle-aged adults.
High Point University's Professional Selling Club continued an annual tradition of delivering Thanksgiving meals to 75 families in the community on Nov. 19.
For the sixth year, students raised money to buy turkey dinners for families within the Boys and Girls Clubs of Greater High Point. Students helped load the organization's bus with the meals.
Awards
North Carolina Campus Compact has selected the following local students for outstanding leadership and service: Jo Crump, Elon University; Exel Valle Estrada, Guilford College; Jennifer Furman, Alamance Community College; and Kalonji Jegede-Roberts, UNCG.
These students were awarded with the network's Community Impact Student Award, which recognizes one student leader at each member school who demonstrates a deep commitment to community involvement and the ability to inspire peers.
Campus Compact honored the recipients during a virtual awards ceremony on Nov. 13.
Crump has been active in the Leaders in Collaborative Service program, which connects students to partner organizations to address community issues.
Estrada's volunteer work complements his academic studies as well as his desire to support immigrants.  
Furman has been a positive role model to other students and a strong member of ACC's National Collegiate Landscape Competition team. 
Jegede-Roberts has engaged in various leadership and volunteer roles at UNCG, and in the broader community, reflecting his passion for youth mentorship, advancing black communities and peer education through service.
Scholarships
The Wagoner family of Taylorsville is supporting High Point University with $200,000 through the Nita P. Wagoner Trust, which will establish the Nita P. and R. Gilmer Wagoner Academic Endowed Scholarship and the R. Gilmer Wagoner Baseball Endowed Scholarship.
Recipients of the Nita P. and R. Gilmer Wagoner Academic Endowed Scholarship will be students who are majoring in pre-med, pre-ministry or education and have financial need.
Recipients of the R. Gilmer Wagoner Baseball Endowed Scholarship will be members of the men's HPU baseball team with financial need.
R. Gilmer Wagoner was a 1939 graduate of HPU and a United Methodist minister who served in the Western North Carolina Conference of the United Methodist Church for many years. Nita Wagoner was a school teacher and school librarian in various locations where her husband served churches. She also taught English. They retired to Taylorsville.