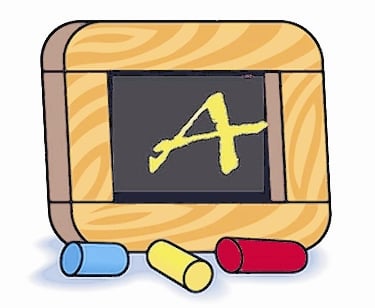 The following students in the Guilford County Schools have achieved academic distinction for the fourth quarter and are included on the school system's ''A Team.'' Students in Grades 9-12 who received a 4.0 or better grade point average during the fourth nine-week grading period qualify for the ''A Team.''
Persons with questions about the honor roll listings can contact their school for further clarification.
High School 4.0 Honor Roll - Fourth Quarter Marks
Grade 9: Jose Aguilar Marroquin, David Ajqui-Diaz, Maricela Alejo, Jovanna Balbuena, Christian Davis, William Eastwell, Betsabet Garcia-Martinez, Kiarra Haith, Da'Nya Harmon, Kalena Hean, Makayla Horton, Shakya Huntley, Katambwa Joy, Rebecca Ka, Kiran Khan, Reksmey Khoeun, K'Niya King, Shaquira Little, Ariel Martinez-Gomez, Charlie Mlo, Hope Mlo, Tina Moocka, Maurice Nguyen, Jasmin Palacios-Cienfuegos, Vicki Racom, Tien Romah, Nazhifah Setrokarijo, Makayla Shakur, Thang Siu, Alston Smith, Kanika Sun, Sarai Taylor, Hewan Tefera, Phuong Thi, Erick Ismael Trejo-Velazquez, Carol Umana Sanchez, Anaya Willie, Jack Jan Zheng
Grade 10: H' Here Bkrong, Johnny Bya, Linda Chieng, Guadalupe Cortes-Espitia, Dayianna Darty-Little, Stephanie Figueroa-Dilbert, YNhoc FNU, Chantel James, Yvette Jasso-Ortega, Jeannet Ka, Karin Kdam, Kelvin Lam, Jacqueline Lopez Hernandez, A J Lorens, Madison Maxwell, Jorgi May, Timothy Meadows, Choma Mudenda, David Nguyen, Hanson Nguyen, Kenny Nguyen, Y-Rolan Nie, Karla Ortiz, Yamiben Patel, Ilysia Pitzer, Rem Puih, Pa RoCham, Andrelli Romero-Rodriguez, Jaylynn Scott, Alicia Slater, Jorge Sohom Lopez, Tashanni Tan, Jesse Torres, Yefry Vente Espana, Hannah Walker, Mykayla Warren, Kayla White
Grade 11: Cristian Ayala, Chakiya Bernard, Laquira Bethea, Ashanti Blair, Ta'Mani Bradshaw, Veala Bunna, Jonathan Campbell, Destinee Chavis, Jaiyah Covington, Randolph Esquivel Saucedo, Luz Garcia Abarca, Rebecca Gonzalez, Javier Ibarra-Sanchez, Eros Khamdy, Gary Lee, Cierra Loyd, Linda Ly, Kadi Maiga, Nasim Norman, Tioluwani Onadeji, Servio Ortiz Contreras, Jade Primo, Iliana Puac, Huil Puih, Ngon H Rmah, H' Romah, ShaMya Simmons, Naquera Sledge, Sydney Sun, Mary Tefft, Chelsea Thompson, Jennifer Valadez, Jahzalynn West, Deshawn Williams
Grade 12: Daricka Anderson, Isabella Bailey, Boboto Balonda, Nyasia Beaufort, Silas Brown, Anakaren Castillo Aleman, Dulce de la Cruz-Valenzuela, Akaysia Delaney, Marnissa Donald, Jalen Earle, Mariel Estrada, Paola Figueroa Olivo, Zy'Annah Haizlip, ShyNasia Hart, Alyssa Maysa Hean, Marvin Hernandez, Rachel Izaguirre-Rojas, Mikayla Jackson, Ciera John-Martinez, Soliel Manuel, Tyshawn McKoy, Cora McRae, Alston Milton, Litzy Mundo-Cienfuegos, Nghia Phan, Santroya Pitzer, Khianna Potts, Oan Rmah, Jaquelline Rodriguez Guevara, Angel Rodriguez-Godinez, Jing Romah, Sarah Romero, Chassity Saunders, Olubunmi Shittu, H'Yu Siu, Tran Su, Nhu Tran, Marely Vazquez-Estrada, Katie Villalba-Renteria, Jessica Villalobos-Valadez, Linh Vong, Alexia Willoughby
Doris Henderson Newcomers School
Grade 9: Mishaal Khalid, Abdul Rehman
Grade 10: David Alana Sanchez, Usman Azeemi, Jared Baca Contreras, Argenis Fernandez Fernandez, Rafael Guiraldo, Ketsia Ikirezi, Jason Pawiro-Oelomo, Daniel Sanchez Berrios, Sukpasueth Sirisouk, Estefania Tagle
Grade 11: Samar Ahmed, Kadidjatou Djibril, Doha Hajmusa, Ibrahim Hassan, Ana Hernandez Verdugo, Ivette Lora Ortiz, Maria Martinez Martinez, Areena Moshawi, Tuan Nguyen, Ali Papa Amadou Diop, Fatma Shamselden, Robel Tesfay, Felipe Vazquez Garcia, David Vigoya Lopez
Dorothy Kendall Kearns Academy At HPC
Grade 9: Hamza Ahmed, Willa Carpenter, Lydia Merrills, Yaire Vazquez-Vazquez
Grade 10: James Bailey, Danielle Becerra, Blyss Eanes, Noor Fatima, Jamela Harden, Kinsley Hawkins, Leslie Morales, Yina Morales-Zaragoza
Grade 11: Javari Chisholm, Jadzia Covarrubias, Jazmin Gamez-Pineda, Carson Graham, Ariana Herndon, Melody Jacobs, Esperanza Martinez, Danna Rivera, Daira Solis, Kamri Tynes
Grade 12: Joshua Baskin, Nyia Burton, Toh Clark, Leah Nguyen, Lino Solis, Amir Thomas, Arthur Ward, Kiera Williams
Early College at Guilford
Grade 9: Nicholas Abele, Mohamed Ahmed, Sonia Akkiangadi, Zoya Bawangaonwala, Jasmine Berry, Ethan Besecker, Mackenzie Bouchillon, Jane Carpenter, Evelyn Chang, Reece Clark, Alexander Creech, Abilene Donegan, Natalie Earnhardt, Sufia Farooqi, Clara Fuehler, Janna Goodman, Angelina Guerrero, Jonathan Hammond, Habin Hwang, Ashtyn Jackson, Erica James, Nathan Jordan, Jayden Joseph, Rumi Kang, Grace Kauder, Rebekah Kim, Nora Klink, Jessica Lankford, Benjamin Liebkemann, Braden Messersmith, Lily Moore, Brock Neorr, Andres Ramgoolam, Arya Revankar, Luke Rodden, Trisha Santanam, Michael Scutari, Vina Senthil, Jake Seo, Hope Stephens, Emily Stevens, Victoria Uchman, Adam Whitestone, Taylor Yang, Peyton Youth
Grade 10: Paige Abbott, Caden Alford, Sarah Ali, Tulla Asokan, Rochan Bakthisaran, Elizabeth Bickel, Tara Bolmer, Katherine Brown, Sarah Cloutier, Trevor Craig, Samuel Gilmore, Rohan Gupta, Ellen Han, Lily Harris, Taha Haveliwala, Rowah Ibnaouf, Rahul Jakati, Nathan Johnson, Rithika Jonnalagadda, Shivani Karanth, Harris Khan, Emma Knapp, Sanvi Korsapathy, Anya Lawe, Grace Loftin, Julian Maycock, Alexander Miroshnichenko, Alma Mojica-Aburto, Maya Moore, Helen O'Connell, Hannah Oh, Salil Pai, Joshua Park, Sydney Partyka, Kaitlyn Pelikan, Ellen Schmidt, Arul Sharma, Kaci Shults, Sarvesh Somasundaram, Andrew Song, Audrey Toney, Jacob Vickers, Annie Vo, Lindsay Watson, Janice Wong, Yaw Yeboah, Zamiarra Rose Zarsona
Grade 9: Diana Aguilar, David Arrieta-Ciriano, Nevaeh Barkoot, Nia Boone, Jenna Boyer, Howard Burkes, Anissa Carby, Karalyn Cheedie, Jalaiya Cook, Ashely Cruz-Orellana, Narhiya Daniels, Ashanti Deese, Juan Duran Hernandez, Kieara Evans, Jaadan Frater, Jmya Frazier, Shelby Greer-Borland, Noah Howe, Saniah Kimsey, Emma Mann, Kylie May, Divine Miller, H-Christie Mlo, Julian Mosqueda, Madison Murphy, Evan Murray, Emily Nguyen, Venra Nie, Kirtan Parikh, Jordan Patterson, Elijah Petty, Stephanie Rodriguez-Valadez, Vincenza Spina, Jake Trammell, Luis Valdez Garcia, Manuel Vargas, Kaleb Washington, Jawan Wilson, Evan Woods, Lauryn Wynn
Grade 10: Madison Baxter, Zariyah Black, Sadie Blocker, Mackenzie Boles, Alexander Breeze, Alexis Bronson, Kayla Brown, Chloe Bryant, Jenny Buonya, Da'mon Coleman, Kadyn Dawkins, Emily Doby, James Early, Alejandra Garcia-Salas, Carter James, Scarlett Jobe, Caio Vascancelos Marco, Chloe Mayfield, Ashile Mensah, Jayla Miles, Javan Milton, Jordan Moore, Anna Neal, Mikayla Oliver, Javier Ortiz, Abigail Owens, Stephen Parker, Joshua Pizur, Leodan Rivas-Vargas, Desiree' Robinson, Ester Sanchez, Oo Naing Sar, Courtney Seburn, Sydni Sharpe, Tyler Smith, Lakota Sockwell, Ariadna Sosa, Ricki Summers, Shandler Sutton, Ariya Watson, Ashley White, Madison Whitesell, Zaria Wright
Grade 11: De'Van Allen, Jacob Allred, Sierra Blackburn, Ian Boettger, Nicholas Boone, Landon Brady, Casandra Camp, Laynie Carter, Layla Clements, Kayla Clodfelter, Colby Crowe, Kelly Guevara, Cameron Gunnell, Harlem Johnson, Madelyn Jones, Josh Kyei, Tham Lam, Ariel Little, Dalton Samuel Little, Michael Loring, Sydney Mark, Emmanuel Mokaya, H'Kim Nie, Sheala O'Bryan, Scarklet Pacindo-Rea, Sheila Patricio-Arnulfo, Jordan Pearson, Kamryn Pinnix, Julio Rodriguez, Gyssell Salazar, Aaliyah Samuel, Shainyce Serrano, Kaley Shoffner, Majja Simmons, Ahjona Smith, Alexis Smith, Jalen Sorrell, Zynaja Stokley, Jasmine Summers, Hunter Tatum, Dylan Verchereau, Leann White, Joshua Whitsett, Jazmine Williams, Ausha Wood
Grade 12: Jemyah Albritton, Mahagony Alston, Joi Artis, Kaylee Ashley, Carlos Ayona-Bello, Amanda Bailes, Mattie Ball, Salud Barcenas-Angeles, Anthony Burch, Somer Caulder, Kashayia Coltrane, Grace Cooper, H'Nia Dakrla, Tyler Dale, Destinee Davis, Yohana Diaz-Felipe, Quiana Rosa-Lee Edwards, Jayla Ellison, Khalia Ellison, Alyssa Fama, Marquise Faucette, Gracie Fogleman, Maria Fonseca-Soledad, Kristen Frandock, Jya Frazier, Alex George, Samir Gurung, Devin Ham, Niyana Haney, Elizabeth Holleman, Hannah Ingle, Collin Jenkins, Lane Johnson, Kaitlyn Jones, Quintin Jones, Aalyan Khan, Victoria Lankford, Camryn Lovelace, Jennifer Marquez-Trejo, Derrick Matthews, Trinity May, Naomi Milton, Jemmerio Mitchell, Keren Molina Morales, Matthew Morris, Monica Nguyen, Lily Oxendine, Alexis Pearson, Shane Phillips, Kayla Poteat, McKenzie Ray, Zuradia Riser, Lu Rocham, Emanuel Rodriguez, Maria Salas, Cortney Sharpe, Kassie Simmons, Collin Smith, Martin Stiles, Maria Summer Graves, Amy Thalangsy, Tatiyana Thomas, Beyonce Thornton, Michelle Tran, Yahaira Vaca-Contreras, K'Lynn Ware, Mahogany Watson, Kendall Williams, Mia Williams, Kayla Winston, Liu Y
Greensboro College Middle College High
Grade 11: Macy Alday, Elijah Benson, Deborah Booker, William Boxley, Jannah Brann, Jenna Brown, Amaliya Brown Doyoyo, Halle Bush, Virginia Church, Karim Eid, Ashley Iorio, Jordan Jones, Olivia Kennedy, Chloe Mattern, Julia McGhee, Rowan Meinecke, Grace Michel, Allison Parascandola, Sebastian Verzeni, Benjamin Woods
Grade 12: Hope Agresti, Rylee Ayres, Keneeko Burkley, Makayla Chance, John Chiedu, Jarid Doctor, Niya Gidderon, Kristin Horne, Opeoluwa Idowu, Lydia Kidroske, Savanna Marshall, Jalyn McKoy, Eduardo Merone, Samantha Phillips, Aaron Pittman, Elizabeth Pleitez-Ferguson, Katherine Sutton
Grade 9: Clarissa Adcock, Laine Albright, Tyler Albright, Emerson Althaus, Kaden Alvarino, Saniya Arant, Ella Bailey, Spencer Barnwell, Natalia Barskevicius, Kaushya Bhattu, Evan Bishop, Madeline Black, Aidan Bradshaw, Flemeeja Brewer, Eli Britt, Liam Buchanan, Jesse Carrico, Giulia Cohen, Caroline Cross, Jacob Cunningham, Zachary Davis, Maaidah Durrani, Shahd Elnoush, Isabella Fabiano-Grossi, Avery Furr, Rujul Gautam, Tristan Gerber, Divya Ghantae, Lydontae Green, Dax Harris, Tessa Harrison, Ashley Harshaw, Samiira Hassan, Malak Hassanein, Ty Helms, Tara Hernandez, Emma Hess, Nora Hobbs, Mary Catherine Hoover, James Hua, Landon Hunsucker, Jaimi Ingram, John Johnson, Icy Jones, Lahari Kammanadiminti, Chloe Knott, Safia Koech, Joseph Kohl, Bridget Kollman, Youngeun Kwon, Molly Laughlin, Meagan Lee, Yee Lee, Virginia Leeper, Myles Luster, Julia Lyle, Haveesh Sai Subbarayudu Macha, Vedant Mangaldas, Alexander Manuli, Emma Marsh, Evan Martin, Echo McArthur, Sebastian McConnell, Paul McGraw, William McIntyre, Dania McRae, Carly Mensch, Jayden Moler, Nayeli Montes, Francine Munoz-Gonzalez, Cassie Myers, Rixa Nay, Vanessa Neubauer, KeAsia Pantophlet, Neveah Payne, Lia Peace, Bridget Peck, Derrien Phillips, Olivia Phillips, Savanna Ray, Hayley Richardson, Anna Rymill, Aviv Sabas, Noah Sadler, Meliya SanGeorge, Josie Schneiderman, Maya Schucker, Nur El-Din Searcy, Ashantewa Selassie, Hunter Setzler, Ella Sharpe, John Shepperson, Ashton Shoffner, Carlisle Shore, James Shorts, Makayla Smith, Sydney Smith, Darren Summerlee, Olivia Sutton, Gabrielle Tetreault, Jenna Toben, Joshua Todd, Caldwell Vaughn, Isaac Velez-Gonzalez, Mark Wallace, Laura Wallis, Susannah Weaver, Matthew Wheaton, Caroline Witte, Reilly Witte, Mithoon Yadav, Jamel Yarborough, Benjamin Yoder
Grade 10: Arman Adam, Jordan Barakat, Adam Barrow, Caroline Bartle, Lorien Bathgate, Seth Beckner, Susan Benbow, Declan Berg, Madelyn Billings, Philip Blaser, Jovan Bopp, Shane Braxton, Ashley Brown, Jackson Brown, Kevin Brown, Clifton Buckrham, Zackary Butenhoff, Anne Cahill-Swenson, Katelyn Calhoun, Destiny Che, Tatum Church, Samantha Cisney, Egan Conrad, Addison Coughlin, Charles Dillon, Michael Dvoskin, Koran Eason, Minan Elgaali, Elizabeth Elks, Julianna Engstrom, Jennie Ergott, Paige Evans, Noah Fernandez, Harrison Firestone, Mary Fisher, Karina Flores-Morales, Carr Folds, Mia Fresina, Adin Friedland, Hannah Gillispie, Max Goetz, Harris Goldman, Myles Gowens, Ethan Graff, Kendall Gregory, Ainsley Hall, Khattab Hassan, Ayah Helal, Caroline Hertweck, Anna Hicks, Lillian Hicks, Carl Hieb, Pasquale Hinrichs, Veronica Hirschbuhl, Laurel Holland, Julia Holt, Claire Howard, Lia Hunt, Matthew Irlbeck, Luke Jenkins, Hope Jordan, Laura Jose-Plata, Daniel Kaplan, Finn Keil, Dyllan Key, Benjamin Kirschner, Jacob Knight, Campbell Lambeth, Gabriella LaPlante, Frances LeMond, Jennings Lin, Ryan Loseke, Jewel Marks, Mary Marriott, Eric Martineau, Barrett Massand, Margaret McIntyre, Kathryn McKinney, Noah McPherson, Zachary McRae, Lauren McReynolds, Katherine Messick, Jacob Moore, Ella Morgan, Sanket Nain, Cameron Neale, Danny Nguyen, Jessica Oberlies, Jackson Omohundro, Sebastian Paris-Davila, Jasmine Parker, Simran Patel, Aryanna Paupaw-Evans, Christopher Peck, Jackson Prause, Nathan Randall, Siddhant Rao, Lily Roach, Owen Rock, Mallie Roley, Isabella Romine, Sophia Rosenberg, Karime Ruiz-Saldana, Marguerite Seeber, Timothy Sellars, Ananya Sharma, Krish Sharma, Lauren Slate, Christen Smalley, Aamiya Smith, Noah Smith, Anthony Spaeth, Maya Spidell, Rachel Stapleton, Claire Sullivan, Christian Taylor, Camden Thomas, Maura Toole, Lillian Tyler, Sophia Uhlenberg, Charlotte Van-Schaack, Zora Vanderveen, Wesley Wallace, Charles Walters, Cal Wilhelm, Avery Williams, Garrett Workman, Alyssa Yancey
Grade 11: Debra Acevedo, Nicholas Almy, Omar Altahir, Isabella Alvarino, Katherine Anderson, Alizse Aronson, Sarah Barnard, Nigel Battle, Nickolas Brandsma, Hannah Brown, Leah Brown, Sebastian Butwinski, Gabriel Carlone, Katie Carwile, Colin Chandler, Mattison Cheek, Francis Chut, Ethan Comazzi, Julia Corsner, Katherine Courts, Andrew Croitoru, George Cross, Alexandra Dascalakis, Jackson Dempsey, Mattia Di Dio, Grace Diamond, Sonni Dudley, Bryce Duncan, Anna DuPuis, Lily Dyson, Elinor Easton, Kaitlyn Elliott, Jackson Faulkner, Benjamin Firestone, Joseph Flesch, Avery Fountain, Abigail Fox, Riley Franks, Benjamin Frens, Emma Fuquay, Peter Geniac, Alexander Gertz, Jack Gest, Annabel Gigley, Richard Gillispie, Conner Graham, Caroline Greene, Amjed Grmani, Eileen Guan, Amanda Halbert, Brock Harrington, Ellen Harris, Hannah Harrison, Anna Harshaw, Harrison Helms, Annie Henegar, Jasmine Hernandez, Christopher Hewgley, Olivia Hochrein, Mason Hock, Mia Hoffman, Noah Houser, Alexander Hughes, Bryan Hyatt, Liliane Ishimwe, Benjamin Jacobs, Seth Jiles, Hannah Johnson, Alice Jones, Madden Jones, Ryan Kane, Maya Kanich, Zoe Kenny, Natalie Kerkado, Nicholas Kitching, Ross Kreager, Jordan Krege, Aaditi Kulkarni, Clara Lampkin, Tramanh Le, Yee Lee, Giovanna Leon, Emma Leung, Dalton Lorenz, Sydney Ma, Daniel Maas, Dahlia Marcus, Ethan Marsh, Kai Marshall, Ronan Martinek-Jenne, Valerie Matheny, Ryland McClain-Rubin, Mazzi McGinty, James McKee, Lacy McKee, Steven Meeks, Anna Mendonca, Ava Milholin, Raelle Miller, Susan Miller, William Mitchell, Serenity Morgan, Jayna Morrison, Neha Nataraju, Nathaniel Owens, Claire Oxner, Brittany Padilla-Conde, Praneel Panchagavi, Jaden Parker, Josephine Patch, Yash Patel, Sara Paul, Reese Perini, Andrew Peters, Hannah Pines, Brian Rachal, Zachery Raymond, Dean Renic, Quinn Risen, Charles Roger, Elizabeth Rowe, Melissa Sample, Ibrahim Sayed, Otto Schroth, Thomas Shackelford, Amelia Shields, Jenna Showfety, Kathryn Silknitter, Harrison Skidmore, Samuel Stafford, Julia Stokes, Ainsley Strader, Benjamin Strader, Avery Tate, Tommaso Terzaghi, Lucas Thomae, Joy Thompson, Lana Torres, Francis Vial, Jyotiraditya Wankhede, Jonathan Weaver, Alex Weil, Camille Wells, Jada Willse, Beatrice Wooster, Sunny Xiao, Wanjun Yao, Emma Yarbrough, Adam Young
Grade 12: William Adcock, Miranda Almy, Joshua Anderson, Miranda Angel, Mario Antunez-Arzate, Brandon Aranda-Garcia, Jaleigh Barnes, Grace Barnhill, Patrick Barrett, Emma Baumgartner, Elizabeth Blackburn, Marin Bordinger, Maud Bouma, Patrick Bowers, Vance Brady, Annalyse Brandenburg, Michelle Buccini, Julianne Buggs, Cody Cashwell, William Caviness, William Chang, Dylan Cockcroft, Melanie Cohen, Nicolo Cohen, Benjamin Comfort, Mason Cook, Mathis Cuttriss-Curtis, Thomas Dator, Anna Davis, Kayleigh Deaton, Isabella Depue, Danielle Eanes, Samuel Ellison, Amina Elmahdy, Mitra Faeizi, Adam Fox, Elijah Fox, Cesar Gasca Arroyo, Bailey Gaudette, Shannon Gauger, Kajsa Gedlitschka, Sidney Goetz, Sophie Gould, Ari Goulder, Jacob Gram, Laura Harris, William Harriss, Omnia Hassan, Isabelle Hillenbrand, Thomas Hinch, Drake Holben, Lola Hooper, Caroline Hoover, Savannah Horner, Owen Hughes, Larson Hunsucker, Margaret Hunt, Daniel Hutchinson-Kausch, Mason Ibrahim, Jared Ingram, Esha Islam, Kathryn Joyce, Emma Kincaid, Joshua Knight, Brendan Kornatz, Aipara Kulzhanova, Courtney Lysiak, Gordon Marshall, Gracie Mayer, MacKinnon McDiarmid, Victoria McReynolds, Samantha Medley, Aaron Meyerhoffer, Audrey Miller, Abbey Mitchell, Shima Mohamed, Mohammad Mohamed Taha, Celeste Morris, Joseph Mullins, Charles Neese, Virginia Neese, Lucy Newsom, Yuin Nie, Abigail Osborne, Rebecca Osborne, Vanita Patel, Ananya Pentakota, Henry Pinyan, Katherine Priddy, Alaina Pruette, Benjamin Regester, Kennedy Reid, Adele Reynolds, Joel Reynolds, Alysa Rodriguez, Ana Rodriguez, Mateen Sattari, Madeline Scott, Benjamin Seeber, Avery Selden, Arin Senior, Elijah Senior, Christopher Sharkey, Maria Shields, Madison Shipp, Ashley Simpson, Isabella Stark, Caroline Stone, Sage Strack, Bridget Summerlee, Aaron Thompson, Justin Trang, Olivia Tyler, Madeline Vachon, Simeon Vaughn, Malvika Venkatesh, Megan Wall, Erin Wallace, Stephen Weng, Abigail Whittle, Jackson Williams, Abigail Winterich-Knox, Donta Woods
Guilford Technical Community College Middle College High
Grade 9: Henna Aguilera, Lachlan Allen, Antonio Bailey, Lucy Berdeen, Amelia Brewster, Logan Caviness, Eric Cortez-Tapia, Joshua Graeber, Abigail Jarrell, Alyssa Oldenburg, Jordan Oldenburg, Dayana Reyes-Lopez, Alyssa Smith, Elijah Touzoukou
Grade 10: Hamsa Ahmed, Zachary Barrier, Alyssa Bradford, Maria Cortez-Becerra, Charise Davis, Jilary Delgado-Flores, Nathan Elliott, Samuel Jacks, Zachary McDonald, Ryan McElroy, Diamond Monroe, Stephanie Mota, Irena Mustafaj, Jenny Nguyen, Catalina Reyes, Valentina Reyes, Jacob Rouse, Kaiya Thonen-Fleck, Tessa Webster, Alexandra Wilson
Grade 11: Brooks Berdeen, Zachariah Boggs, Abigail Cobb, Bryan Costner, Chase Demastus, Harshitha Gandla, Stephanie Hernandez-Salazar, Kelis Johnson, Justin Kim, Marie Loume, Saira Malik, Elizabeth Martin, Marissa Martinez, Jeremiah Mensah, Christopher Molloy, Joeliz Rivera Rodriguez, Bria Smith, Nyah Stallings, Mohamed Tageldin, Bertha Villarreal-de Santos
Grade 12: Christian Espinoza-Barrios, Benjiman Harvey, Matthew Jarman, Selina Kim, Austin Landon, Mackenzie Lovings, Marie McNair, Alejandra Mejia, Sophia Mills, Ronald Neil, Hoanvu Nguyen, Yuliza Pena Hernandez, Jonah Porter, Isabella Reenstra, Jaylynn Royster, Shey Rubalcava, Sumner Teleha, Annjoeni Yavanhxay, Yazzen Yousef
Grade 9: Arissa Acosta, Esmeralda Aguilar-Sanchez, Landon Albright, Oliver Briggs, Jonah Brooks, Spencer Burton, Hunter Busick, Emma Cecil, Alley Combs, Michael Cook, America Corona, Amyah Cousin, Gloria Culler, Anastasia Cundiff, Jahnisha Edwards, Henry Erikson, Rachel Eskew, William Galland, Bu Gay, Jenna Goins, Joshua Grissom, Evelyn Harrison, Richard Hill, Miarr Hla Shwe, Lydia Honey, Jacob Howard, Harry Howell, Sabrina Ibrahim, Jacob Johnson, Xuong Ka, John Kennett, Ibrahim Khan, Nicholas Koch, Theo Kpuih, Harry Lawson, Andrew Lee, Elizabeth Leinbach, Emmanuel Lemi, George Marsh, Charles MIller, Hanan Mohammed, Emma Niebauer, Macaiah Nwabueze, Alexandria Pate, Day Paw, Olivia Perez, Jalen Pitt, Ana Reyes-Cabrera, Lourdes Reyes-Cabrera, Mariela Rodriguez, Summer Sayers, Jayah Shannon, William Smith, Jaedyn So, Phillip Sojka, Ryan Soundara, William Stoneking, Abigail Sutherby, Reginald Thomas, Luis Torres, Israel Tovar-Martinez, Warner Vaughan, Christian White, Kayla Wilson
Grade 10: Alishah Aamir, Safeer Ahmad, Khansa Ali, Shanza Ali, Jose Arriola Espinoza, Hina Asghar, Shykeim Austin, Tyteana Bennett, Calvin Biesecker, Charlotte Bonsall, Jaiden Burgess, Blake Carroll, Verenice Castaneda, Elizabeth Crawford, Hannah Davis, Saniyah Davis, Hieu Doan, Nathaniel Dorn, Sean Doyle, William Eskew, Louise Foster, Patrick Goetsch, Tavion Gordon, Elijah Kennedy, Caroline King, Lea Kolbet, Kyndahl Langfitt, Brandon Ledbetter, Mackenzie Love, Layla Lukas, Salia Maas-York, Sarahi Martinez-Galvan, Sa Maung, Morgan Mayson, Maria Montoya-Castellano, Mithul Muppasani, Amtul Noor, Alexis Oxendine, Claire Peters, Dragon Phiansin, Kayla Richard, Andrew Shea, Serena Thompson, Manzi Tugiramungu, Marie Rosine Tuyikunde, John Wagner, Linda Wang, Jackson Wheat, Raymond Wheatley, Madelyn Wills, Donovan Withers, Aimery Workman, Toheed Zaman
Grade 11: Gabriel Adams, Jose Almanza, Ryan Austin, Matheus Barbee, Adnan Bari, Nora Benallal, Domir Bergholz, Alexius Biesecker, Elizabeth Boger, Kathryn Bovio, Zamaria Bridges, Justin Brookshire, Ingrid Caballero-Chavez, Daniella Cabrera-Lapaz, Addie Cato, Ashley Combs, Ofilia Cudd, Roy Culler, Suzanne Dau, Yessica Dominguez, Erleen Ellis, Margaret Erikson, Albert Fernando, Charles Foster, Isaac Franks, Ryan Garber, Jasmine Gee, Sydney Hardee, Marlaina Hess, Madelyn Honey, Anna Horne, Harrison Houck, Hay Tha Blay Htoo, Taylor Jones, Alhasan Kadhim, Kyle Kerestes, Iqra Khan, Megan Klawitter, Jacob Krajan, Joel Kwon, Kevin Le, Jannis Lopez-Amaya, Carly Malocsay, Orrum McDaniel, Danielle Montgomery, Alex Morales-Rodriguez, Julianna Mullen, William Myers, Jaime Nava, Thao Nguyen, Harold Nunn, Mackenzie Peacock, Lenora Penley, Noah Piraino, Amrit Rai, Ashley Ramirez-Rendon, Hollie Ratchford, Tyler Rhodes, Devin Robinson, Grayson Rosser, Taylor Ruston, Heydi Sedano-Roman, Virdha Shafqat, Margaret Smith, Shaunae Smith, Nicholas Sojka, Erik Soto-Lopez, Laveeza Syeda, Jasmine Sysourath, Camryn Torrence, Emmy Weiland, Imari Wilds, Jackson Winther, Anna Wood, Elli Yu
Grade 12: Shamsuddin Ahmed, FNU Aimen, Bibi Aishah, Ronald Allen, Majed Alshanteer, Shaton Baldwin, Alfonzo Bethea, Jonathan Bovio, Harmonie Braswell, Neil Brown, Anibal Cardona, Christopher Carr, Jumorris Carter, Skylah Connelly, Carolina Corona-Ramirez, Pierson Creasman, Virginia Cross, Lauren Dailey, Lauren Dulin, Jarrah Faye, Annabelle Fisher, Ferrari George, DeAngelo Giles, Rose Goins, Candace Green, Joseph Guevara, Zachary Hannah, Christopher Harper, Sarah Harris, Lora Heiman, Andrew Hill, Givannie Jackson, Thaddeus Jackson, Karrell Jones, Autumn Lavine, Angel Lopez-Martinez, William Lown, Bishes Magar, William Maxwell, Honesty McDuffie, Zainab Mohammed, Alexandria Moore, Falaq Naz, Shea Newman, Meghan Payne, Maiya Phipps, Infinity Pipkin, John Poston, Zyon Richardson, Yulisa Rico-Gonzalez, Chloe Riley, Lauren Riley, Harbhajan Singh, Selena Smith, Lakin Stevens, Deontre Steward, Jeidy Tapia-Rodriguez, Andrea Toledo, Tierra White, Maggie Whitman, Anna Yarborough, Tay Yee
Grade 9: Silverio Altamirano-Moreno, Nimota Aminu, Destiny Baines, Delilah Battle, Eliya Best, Hannah Boafo, Amaya Clark, Jakayla Davis, Mehak Faizurrehman, Benton Felton, Hannah Ford, Milan Foxx, Samuel Francis, Jayden Garrett, Nona Goffney-Brown, Jade Hanner, Doraine Harris, Kennedy Hayes, Akilah Holder, Tyliyah Horton, Daisha Hurley, Delaney Jarmon, Damian Jimenez Cambero, Serenity Johnson-Brooks, Kennedy Kirk, Laila Krajan-Blackwell, Derrick Kulii, Kiy'la Latham, Amir Long, Tee Meh, Brian Mejia-Lopez, Hailey Michalak, Jailyn Minor, Kyaesia Monroe, Ashton Moore, Tyler Moore, Theresa Ngo, Willionair Nim, Alexis Obimma, Madison Pegram, Baileigh Roper, Xavier Shipp, Joshua Simon, Jonathan Smith, Mason Smith, Luis Sosa Maldonado, Makayla Speight, Faith Thorpe, Monewa Tulia, Lindsey Webb, Tre-Viana Wilson, Zion York
Grade 10: Mahfouz Afada, Blanca Anaya-Arias, Jayden Arreola, Kaleb Artis, JaDiamond Carter, Laila Cherry, Micaiah Coley, Manar Dafaalla, Nicole Darby, Niya DuBois, Blanca Encerrado-Rangel, Thomas Futrell, Ayannah Godley, Arianna Gonzalez-Montante, Arianna Graham, Andrea Hernandez-Garibay, Natchapone Janjon, Madison Joe, Christian Lane, Arely Larraga-Guerrero, Erika Lattimore, Kyla Maxwell, Jaheim McRae, Anaia Meadows, Brianna Mitchell, Ang'yle Murphy-Jones, Khaylah Newell, Tom Nguyen, Andraia Oliver, Eliasaph Paguaga, Nyota Ramazani, Ladaisha Robinson, Zarianna Shealy, Jason Shepherd, Faith Smalls, Michayahu Solomon-Council, Lillian Wainwright, Boateng Woodson, Marissa Wooten, Javier Zepeda-Albiter
Grade 11: Taneij'a Baldwin, Mouminatou Barry, Francis Boafo, Omar Couch, Tatiana Crite, Marlon Darby, Darah Davis, Alani Huling, Odalis Jimenez-Cambero, Makayla Key, Shawn Khandia, Kelvin King, Makala Langley, Drey Latta, Jose Luviano-Mondragon, Marketta Mackey, Sarai Mejia Zanabria, Lizbeth Molina-Zanabria, Kenan Moore, Lakayla Moore, Peja Ogbebor, Krissyia Overby, Kyra Rhymer, Huyen Siu, Laparis Smith, Myles Smith, Ian Tom-Johnson, Jalyn Tyson, Ashia Vance, Trivia Wagner, Iysis Whitfield, Jalen Williams, Kaira Williams, Alaisia Williams-Watlington, Douglas Wilson
Grade 12: Essynce Austin, Kraywon Austin, Shakeemia Campbell, Eyshis Commander, Vasidki Conneh, Jurriente' Davis, Lonna Dixon, Maurice Dupont, Ysrael Giles, Tiosha Green, Jordan Hall, Shaquai Henry-Magee, Julissa Hernandez, Fallyn Johnson, Zahwa Kolia, Adrian Lee, Chandlar Lewis, Cierra Liggon, Sierra Long, Enrique Lopez-Delgado, Christina Mayes, Josiah Mitchell, Alisha Moore, Mareli Ortega-Trejo, Justin Pinnix, Sifa Ramazani, Gerard Rankin, Jose Sanabria-Sosa, Allen Shaw, Kejerian Sutton, Naaria Thacker, Jasmin Tyson, Tylen Warren
Grade 9: Brooke Arnold, Mohsan Arshad, Christian Atwater, Matthew Beane, Ava Branson, John Rodge Bulala, Lily Butler, Shareth Carreno Olguin, Marlane Conway, Joseph Darnell, Amanda Davis, Ruby Diaz, Sarah Felder, Kyle Fox, Michael Gaines, Liv Glasgow, Emil Goergen, Brenda Gomez, Meghan Gregory, Isabella Gudino, Leila Hachani, Kayari Harris, Mary Honeycutt, Kendall Jackson, Trenton Jackson, Ava Johnson, William Jones, Melissa Ka, Ruby Kemp, Tevin Keobouala, Lily King, Darren Lee, Trajan Louis, Caroline Mangum, Mia Marston, Jahzara McCurdy, Nakia McDonald, Mary McKinney, Sahreen Mehmood, Ryley Missroon, Caroline Mott, Leonardo Munoz, Kalaya Navey-Ramseur, Jaden Nguyen, Jimmy Nguyen, Julia Nguyen, Gavin Niczad, William Payne, Joseph Pham, Anurasika Pradhan, Isabela Rengifo Ramirez, Landyn Roberts, Tigidankay Sesay, Amrit Shergill, Andrew Siler, Syeda Sohaib, Benjamin Switalski, Robert Tars, Nghia Vo, Gabriel Wagner, Keonte' Williams, Rachael Wright, Mercedes Zinn
Grade 10: Arlinessa Abreu, Jenny Aguirre, Mark Alzamora, Seth Apple, Joseph Ayinde, Viktoria Banovic, Sailin Barrientos-Patricio, Yury Botor, Zaria Bowman, Emma Branson, Anaya Brown, William Brown, Chadwick Carpenter, Cameron Cofield, Avery Cope, Evan Cullis, Dinh Dang, Ryan Daul, Sarah Eakes, Zoe Edmonson, Lelani Ellis, Jose Espinoza-Saucedo, Stephanie Estrada-Perez, Sophia Gagliano, Nicholas Glasgow, Elizabeth Gray, Eliana Gutierrez, Ian Harmon, Jordan Harrington, Indigo Hartley, Imani Harvey, Solomon Height, Ayanna Hendrix, Emma Hodge, Nickolas Horkey, Ethan Isley, Laurie Jean, William Kafer, Munir Khawaja, Fiona Kiandost, Justin Kuethe, Isaiah Lattimore, Emily Le, Marissa Lee, Autumn Lynch-Coleman, Roslyn Miller, Zoe Mitchell, Cindy Nguyen, Diana Nguyen, Jennifer Nguyen, Ky Dieu Nguyen, Phu Nguyen, Viet Anh My Nguyen, Nehemiah Nowlin, Jason Pan, Esha Patel, Shivani Patel, Griffin Petty, Ragan Price, Esmeralda Ramirez-Salazar, Skylar Reeves, Makayla Reid, Leia Richards, Leah Robinson, Ember Rosier, Samuel Ross, Hayley Salthouse, Sukhman Sandhu, Jennifer Sarpong, Moriah Simmons, Connor Smith, Madison Test, Gohan Thanongsack, Keyna Thomas, London Thomas, Jacob Tysinger, Ngan Vo, Akaya White, Joshua Whitfield, Couper Wilkins, Kennedy Williams, Rachel Yokeley
Grade 11: Yousef Abu-Dames, Mackenzie Allison, Crystal Almanzar, Esmeralda Almanzar, Ryan Archer, Alexandrine Auth, Jada Brooks, Bria Bunch, Riley Corey, Kaitlyn Cruz, Jashawnda Cyrus, Blake Davis, Kelly Dennehy, Quan Doan, Barbara Duran-Duboy, Sydney Edmonson, Hayden Fossett, Allison Fox, Kristen Garland, Casey Geier, Ellie Geiselhart, Tess Geiselhart, Evan Goodman, Azza Hafeez, Elise Hamel, Dylan Ho, Donghu Hwang, Amelia Irvin, Caroline Isaacson, Gracey Isley, Whitney Johnson, Martin Jones, Karina Juarez, Jakob Katz, Tala Kiandost, Abby Larrick, Sean Lawrence, Benson Le, Eric Le, Rachel Leahy-Eastbourn, Zachary Leiss, Elijah Lineberry, Evelyn Macias, Stefan Magheru, Krishana Makwana, Krupa Makwana, Marea McKee, Leslie Mendoza Corral, Wesley Misenheimer, Omar Mohammad, Brandy Mooney, Deonna Moore, Harrison Moore, Virginia Nogues Jarabo, Aijah Palmore, Dana Paul, Aubrey Peoples, Gina Phanomchon, Luke Pritchett, Yajaira Gricelda Quioto Limones, Ellie Ramsey, Jordan Schepisi, Iteka Shah, Aaya Shennar, Destiny Smith, Logan Smith, Mackenzie Stotler, Ashley Tallant, Luwam Tesfa, Noah Tessau, Connor Tobin, Vivian Tran, Connor Vestal, Michelle Villanueva, Greta Wagner, Sarah Webb, Kateland Wilhite, Alexandria Wilson, Chloe Wilson, Tyasia Wilson, Carter Winfree, Koki Yoshida, Tala Zamamiri
Grade 12: Bryce Anthony, Dakenya Barbour, Estifanos Berihe, Madeline Berry, Cameron Blizard, Brooke Bradford, Brooke Brendley, Kate Brendley, Camryn Briley, Maleah Brown, Tyson Byrd, Morgan Campbell, Jessica Capes, Matt Chansombat, Kendall Childress, William Craver, Z'Aycaious Dixon, Lauren Easter, Rolando Estrera, Joseph Fields, Dylan George, Anna Gibson, Kaliyah Gladney, Kevin Graves, Christon Greene, Goran Grujicic, Kayla Hanner, Walker Hinson, Shayla Huynh, Kaciopey IkoungaMoulolo, Sara Jabae, Kaylee Johnson, Sophia Johnson, Sydney Joyce, Jadyn Keobouala, Rahiem Kirkman, Andy Le, Lyann Le, Julianna Lim, Conor Long, Trevor Marsh, Odalys Matos, Kaitlin McGoogan, Zacarria McInnis, Michelle Morales, Joshua Moya, Rachel Neale, Peyton Neese, An Nguyen, Elena Oglesby, Jeremiah Opata, Anthony Pham, Alexi Phillips, Anisa Phonethong, Kaiya Rainey, Robyn Ramsey, Allie Reno, Viktoria Rohman, William Rumbos, Stefan Saponja, Sophie Schrader, Malaika Shah, Ethan Sharer, Olivia Skertich, Andrew Smith, Byron Smith, Jonathan Spillman, Cassidy Spratley, Danielle Stanco, Audrey Stiefel, Brandon Sweat, Alexis Taylor, Nathan Tessau, Nicholas Tessau, Brandon Thomas, Thomas Toler, Nguyen Tran, Mauricio Villasante, Jakie Vong, Lizbeth Waldestran-Mundo, Devon Waterman, Aniya Whitfield, Clarissa Zander
Middle College at Guilford Technical Community College – Greensboro
Grade 9: Samuel Boateng, Oumou Camara, Tamaryn Franklin, Daniel Guevara, Danyelle Hall, Imani Harris, Kevin Herrera, Kaitlyn Jones, Erica Marsh, Kelly Nguyen, Carmen Starks
Grade 10: Kalela Adams, Anasha Atkins, Asal Avazpour, Brooklynn Barnett, Julianna Cruz, Keonna Elliott, Kaylynn Grainger, Makenzie Harrison, Eryn Henthorne, Ethan Henthorne, Ashley Jasso-Hernandez, Leslie Jasso-Hernandez, Alisha Jennings, Y'Vin Kpa, Shyne Pang, Bianca Portes, Blen Rahlan, Jeszzia Simmonds, Joseph Solomon, Dai'Niah Troxler, Genesis Velasques-Barreto, Asia Winder, Mecca Winder
Grade 11: Sydney Barron, Ayonna Beatty, Dana Burchette, Josue' Bustos, Alisa Cassidy, Aymesha Cleveland, Evelin Franco-Galindo, Cali Goldbeck, Briquel Jackson, Jason Peralta-Martinez, Sannie Sam, Desmond Sharriff, Taylor Squire, Sydney Starks
Grade 12: Ashley Alcantar, Christian Barley, Kevin Beard, Cade Bettinger, Genia Beveridge, Sagaria Burch, Savannah Hitney, Jacob Jeffers, H'Pham Kpa, Jasmine McNair, Tyra Moragne, Alan Rojas-Mendoza, Nadeen Shaar, Jaliah Singleton, Amaya Smith, Aniyah Taylor, Diamond Taylor, Brianna Torain, Jonelle Trinity, India Whyte
Middle College at Guilford Technical Community College – High Point
Grade 9: Siram Ali, Brittany Blancas-Hernandez, Jaelyn Cabral, Emily Carr, Samuel Clendenin, Joshua Erb, Wilnedia Florveus, LaSha Monroe, Mahathi Muthiah, Isabel Nazario, Nhu Ngo, Adamaris Perez Alvarado, Andy Ramirez-Rendon, Amauryon Reyes-Siler, Jeremy Sinouanthavysouk, Katja Smith, Tierra Thomas, Jose Torres, Isaac Tran, Tania Wallace, Katelynn Yates, Cassandra Yavanhxay
Grade 10: Sahmavia Bibi, Jakeylla Harrison, Dasha Hedrick, Asiana Hurt, Nawaira Khan, Mohamed Meite, Jeremy Otero-Carrion, Kamryn Shelf
Grade 11: Iyana Benjamin, Connor Carr, Alvaro Chang-Garcia, Jonathan Estrada, Autumn Gonzalez, Juan McGraw, Christopher Poole, Angelique Raizen-Cepeda, Luke Salinas, Shayla Sills, Evelyn VasquezFlores, Heaven Williams
Grade 12: Asya Baldwin, Justin Cabral, Grayson Carter, Jose Garcia Garcia, Kevin Greer, Tayler Menendez, Diana Najera, Jonathan Terhune, Kayla Uriostegui-Nazario, Jibreel Wadood
Grade 13: Kaylin Ferreira
Middle College High at N.C. A&T
Grade 10: Pedro Alvarez-Saavedra, Kaleb Glenn, Ousmane Ide, Gabriel Irizarry, Jace Martin, Zyion Monroe-Norman, Justus Pool, Raymundo Renteria-Velazquez, Rahjion Saunders
Grade 11: Seth Clay, Jakai Ferguson, Dekwan Lawless, Henry Trevino-Alvarez, Jalon Tucker, William Watt, Jayden Williams
Grade 12: Quadir Donaldson, Justin Goins, Elijah Hayes, Juan Mijangos-Garnica, Haddy Mohamedzein, Davion Swain
Middle College High at Bennett
Grade 9: Shayla Collier, Leslee Garcia-Espindola, Fatima Lansana, Mahri Lima, Zoe Monroe, Jimena Ortiz-Paniagua, Janaisa Stephens, Briyana Wright
Grade 10: Lauryn Butler, Che'Ryse Edwards, Saniya Lyles
Grade 11: D'aja Alexander, Mahogany Daye, Zeinab Harouna, Sophia Lorenzo Allende, Ankhusmet Lynch-Wade, Asjha Maiden, Janeeta Mamane, Daisy Toledo
Grade 12: Kivonna Alston, Kionah Brown, Ciara Crews, Karen Cruz Ruiz, Miyah Donnell, Jenea Ector, Faith Ferguson, Tytianna Horn, Briana Hunter, Kiara Hunter, Ashanti McLaurin, Morrisa Owens, Tamia Rogers
Grade 9: Makayla Bartlett, Yahir Briones-Miranda, Derrick Carter, Millard Cil, Maisha Coffie-Tsyewu, Amy Garcia-Gomez, Courtney Mauldin, Samantha May, Jeremy Nhyira, Mary Robertson, Keyri Yadira Romero Fuentes, Jimena Soto-Mendoza, Emma Young
Grade 10: Gissela Benitez Lopez, Ashlynn Cooper, Makayla Crawford, Angel Divens, Tobin Evans, Gabrielle Faircloth-Kelley, Marisol Garcia-Yanez, Kiana Harrison, Makayla Holmes, Scott Huerta, Ryana Kellam, Benny Lopez-Alvarez, Princewill Mbemena, Tarell Myers, Rachel Olla, Minoucha Previlon, Imani Rhem, Romario Silva, Kameron Southern, Cesar Torres-Rodriguez, Abigail Weber, Adriana Weeks, Cooper White, Daniya Williams, Tayshawn Williams, Ryan Young
Grade 11: Lizbeth Alfaro-Hernandez, Tatyana Bowers, Claire Cable, Bles Cil, Elizabeth Cozart, Kylia Dearmon, Infiniti Diggs, Vanessa Flournoy, Joia Freeman, Jacob Garcia, Anthony Hairston, Janaya Hatfield, Christopher Howard, Janiya Jeffries, Amber Khan, NiiOye Kpakpo, Kaitlyn Macy, MaQuayla Morman, Haylie Peele, Lauren Perdue, Lameka Pratt, Xandria Rhodes, Natavi Ridges, Katherine Sanchez, Makayla Seay, Gracie Solomon, Christopher Steadwell, Ashley Whitson, Jamar Wiley
Grade 12: Kevin Aguilar, Emmanuella Asare, Sierra Austin, Anthony Banks, Jazzmyne Barnes, Brianna Bentley, Dana Briscoe, Abreana Brown, Shalimar Burnette, Benjamin Collier, Ramone Darby, Deborah Deatherage, Angel Duncan, TrayShawn Dunn, Reyna Edwards, Alejandro Espino, Sydney Fields, Brenda Fonseca-Martinez, Garrett Gallagher, Robert Givens, Lillian Greene, Avery Hobbs, Zainab Idowu, Amanda Jordan-Navarro, Mikayla Kelly, Abdouramane Kimba, Mary Kolison, Justin Mesar, Ragi Patel, Kharee Peguese, Sade Russell, Arely Serrano-Mosqueda, Kaitlin Sherman, Brian Vargas Cruz, Mary Watkins, Michelle White, Jaiden Widemon
Grade 9: Matthew Ahern, Amelia Ames, Jacob Andrichuk, Annie Badger, Anna Bagnoli, Ashley Balamucki, Callum Barry, Daniel Bogle, Matthew Bucy, Kylie Calfo, Emma Church, Isabel Clark, Lauren Cline, Lauren Conway, Molly Conway, Nathan Craig, Abigail Czarnowski, Leanne Darnell, Sophia Davis, Nicole Dodson, Caroline Duszka, Gabrielle El-Banna, Avery Flowers, Katrina Ford, Janjay Gardea, Trent Gray, Connor Gustafson, Sophia Hardy, Sarah Hernando, Carson Hill, Nolan Hodge, Cobe Housley, Patrick Hultberg, Carl Humphreys, Walker Joyce, Rylee Karagiannakis, Sedinam Kartey, Tyler Krueger, Carston Lee, Griffin Lee, Deven Letton, Tyler Lewis, Colton Manning, Jacob Moody, Sudiksha Mukherjee, Abigail Mulry, William Murphy, Donnie Nay, Clay Parr, Mallory Parr, Christian Patterson, Emily Peeden, Jack Quintana, Katie Ratley, Caroline Roper, Alexandra Santiago, Evan Sayani, Maura Schoppa, Connerly Stone, Casey Sutherland, Nikolai Teague, Camila Tejada Echeverria, Campbell Thompson, Olivia Tolbert, Hannah Tooley, Savannah Tuhro, Rian Tuzcu, William Vaclavik, Jasmijn Van Gurp, John Van Kemp, Michael Voight, Matthew Wachendorfer, Abagail Waters, Seth Wenger, Kate Witte
Grade 10: Emma Bailey, Noah Bailey, Arturo Barrios-Zavala, Sarah Baum, Eva Bean, Kyndall Beane, Taryn Beckman, Lauren Bellows, Sophie Bene, Lauren Beuerle, Marissa Bewry, Cameron Blalock, Eduarda Blaschke, Antonin Bolger, John Brennan, Colin Brown, Evan Buehner, Meredith Bumgarner, Jackson Burroughs, Sarah Camden, Tyler Cass, Kendall Chavis, Chloe Ciliberti, Trinity Clay, Jackson Collie, Gavin Cosgrove, Marisa Cramer, Haley Davis, Jack Dingman, Kendall Duvall, Jonathan Edwards, Madeline Ellis, Samuel Emerick, Tyler Emma, Koury Faubus, Caitlyn Fisher, Nicholas Forrester, Alexandra Fotopoulos, Jayla Froggatt, Sydney Gaffney, Bradley Gentry, Ian Gibson, Christopher Gould, Jacob Green, Ashlyn Haines, Jacob Hamilton, Robert Hanlon, Emma Hardiman, Ali Hardin, John Harrington, Alyssa Hernandez, Spencer Hintz, Alexander Hogsett, Logan Horner, Ryan Hosseinzadeh, Kathryn Howell, Lauren Johnson, Aaron Keat, Iman Khan, Joshua Lanning, Nolan Lawrence, William Lenard, Abigail MacEldowney, Emilia Maj, Taylor Malloy, Hannah McMasters, Amanda McNally, Catherine Miller, Clay Minor, Anna Moore, Charlzton Moore, Charlotte Murphy, James Newsome, Ella Nichols, Abby Oldt, Aimee Pack, Allyson Paschal, Jessica Paul, Emelia Pearson, Kyleigh Pegram, Haylie Peters, Caden Phan, Caroline Piersall, Katherine Poer, Martin Pratt, Carly Purgason, Collin Register, Ethan Rehder, Chloe Rhodes, Alexis Ricketts, Camilla Rivas, Nicole Roane, Kaela Rochester, Yoseph Sabek, Hanna Sakalouskaya, Luna Shaffer, Mackenzie Shipman, Benjamin Shuttleworth, Sanya Singh, Cassidy Spencer, Chase Sperka, Paige Spicer, Garrett Stefanick, Parker Stewart, Sophia Strugnell, Jackson Sudermann, Roman Templeton, Samantha Townes, Marlow Turner, Braden Vail, Maxwell Warner, Jessica Whitaker, Ashleigh Wilborn, Brett Williams, Sarah Willoughby, Alyse Wilson, Bella Wooden, Claire Worsham, Keaton Wright
Grade 11: Sydney Adam, William Albright, Tyler Anderson, Whitley Askew, Melanie Bacon, Angelina Bagnoli, Kaitlyn Baker, Alex Barham, Michael Becker, Patricia Benitez Arriaga, Clay Bergman, Connor Blevins, Braeden Bluitt, Caroline Bradshaw, Davis Brandberg, Jaden Brooks, Rhiana Brownell, Hanna Burge, Rachel Callahan, Kelli Carden, Garrett Cline, Heather Conaway, Nicole Dinallo, Hank Dodson, Sandra Dormon, Maya Dove, Ashley Ducker, Sarah Eanes, Katherine Eldredge, Antoine Jules Espadero, Meghan Fickling, Preston Forst, Emma Fredericks, William Fredericks, Joshua Genwright, Alex Griswold, Julie Gu, Rajesh Guiang, Sean Guze, Morgan Haines, Amelia Harris, Emily Headden, Candace Hernando, Mason Hershey, Trent Hostetter, Olivia Housley, Maci Hudson, Kayla Huntoon, Rachel Idacavage, Andrea Ingman, Lynette Jimenez, William Johnson, Jayda Jones, Ella Kirkman, Valerie Kluepfel, Kaitlyn Krueger, Kylie LaGamba, John Livaudais, Carson Lomax, Sydney Lucas, Ava Manning, Katharyne Mascia, Kyle Miller, Eliza Murphy, Raed Naim, William Pannell, Hayden Parker, Amanda Prevatte, Catherine Price, Hope Rackers, Ryan Reynolds, Kayleigh Riggs, Riley Riggs, Ty Ritchie, Nicholas Roberto, Hannah Roth, Brandon Rumley, Lauren Ryall, Ethan Ryan, Giacomo Santomauro, Grace Schneider, Abigail Schoppa, Taylor Schutt, McKenna Silver, Kendall Skiles, Jason Smith, Noah Smith, Taika Sorjonen, Zoe Storm, Ryan Swartz, Henry Tardy, Joseph Tewksbury, William Thomas, Benjamin Trinh, Ashley Tuhro, Jayden Ukele, Connor Vines, Jake Wagoner, Zachary Walsh, Emma Werner, Elijah Whitlow, Meagan Wilkins, Kellen Williamson, Abigail Woodard, Amber Wrenn, Rheana Zaino, Alexandria Zielinski
Grade 12: Obadele Akan, Veronica Allen, Madison Allred, Amy Auld, Joseph Babcock, Emily Baum, Scott Bennett, Nicole Bilodeau, Abbie Boone, Dawson Brown, Jacob Bryant, Tyler Chavis, Colton Clay, Ashley Cooper, Aidan Cosgrove, Matthew Cotter, Payton Duhaime, Elise Duquaine, Elizabeth Emerick, Logan Fitzgerald, Ally Foster, Alyssa Hamilton, Alyson Hanlon, Jessica Hardiman, Emma Hilburn, Lauren Hinze, Mary Elizabeth Howard, Daisha Ingram, Logan Jenkins, Claire Johnson, Cienna Joyce, Madalyn Knoettner, Michael Koenig, Victoria Ladd, Peyton Lambeth, Jadon Lee, Claire Marion, Lydia McGee, Gabrielle McMillan, Benjamin Melville, Cole Meredith, LaMonica Moody, Samantha Morgan, Abigail Moroney, Lauren Nelson, Brent Nieri, Mason O'Connor, Yeh Park, Drake Pavelka, Lindsey Pegram, Francesca Pupillo, Kaya Ramey, Reagan Reece, Seth Rehder, Lauren Reynolds, Madelaine Rountree, Samuel Shuttleworth, Yash Singh, Bria Smith, Benjamin Snider, Gatley Warren Stone, Stephanie Strahler, Sarah Summers, Michaela Tisdale, Ethan Valk, Anna Vancil, Ella Wachendorfer, Kathryn Waite, Sharon Ware, Heather Wesoly, Lauren Willoughby, Caylee Young
Grade 9: Lina Aboghalyoun, Kamree Anderson, Amruta Aradwad, Nicholas Arthur, Garrett Austin, Grace Austin, Benjamin Baker, Collin Barkley, Abigail Barrow, Maya Belhadj, Mara Bell, Lauren Bethea, Ana Carolina Bizzo, Sarah Boals, Macy Bowles, Emma Brown, James Bryan, Tristan Burd, Dakota Bustraan, Jerome Canard, Olivia Carr, Sophia Carson, Averi Carter, Trinity Chap, Simbiso Chideya, Selby Chipman, Young Chung, Owen Clark, Georgia Copenhaver, Ashley Couglar, Carson Cox, Annabelle Craig, Patrick Cullinan, Areen Dabadghav, Rachael Davis, Ila Deese, Vladislav Djukic, Leah Doyle, Julia Duvall, Garret Eichlin, Aidan Eller, Brennen Fitzgerald, Kyle Flores, Madeline Galyon, Bianca Gawka, Diego Giffuni, Danielle Giraldo, Christian Goga, Ryan Goldin, Joshua Goodwin, Meghan Greenly, Jacob Groseclose, Allison Guild, Kaitlyn Guild, Makaya Hall, Curtis Halpin, Nicholas Hamilton, Chloe Hampton, James Hampton, Julian Harmon, Marguerite Harris, Ethan Hartman, Lindsay Hash, Chloe Haywood, Meredith Headen, Madysen Hefner, Carter Heller, Zujey Heras, Jacob Hines, Kelsey Hodges, Tilde Hogberg, Melissa Hooper, Alaina Hopper, Katie Horne, Spencer Houlden, Ryan Huang, Julia Humphrey, Autumn Jackson, Bella Jansson, Jacob Jarrett, Wei Jiang, Andrew Johnson, Daysha Johnson, John Kaczman, Tyler Katowitz, Kora Kelly, James Kesselring, Morgan Kibble, Minyoung Kim, Benjamin Kirkman, Victor Klawitter, Connor Kubis, Vo Lam, Matthew Langston, Liza Lewis, Hyun Seo Lim, Eleanor Long, Alexis Looney, Emely Lopez, Gerald Lovejoy, Jack Lynch, Nicolas Lynch, Madison Lyon, Logan Magyar, Kaitlyn Mai, Dylan Maldonado, Alexander Marchel, Kennedy Marshall, Camryn Martinez, Devyn Martinez, Laina McCoy, Chelsea McMillian, Cameron Michalak, Avery Miller, Caden Miller, Lindy Mitchell, Logan Monday, William Mungas, Aidan Myers, Noah Nagle, Danika Nelson, Sydney Nix, Milana Nostrand, Stephanie Oh, Ava Overmyer, Hannah Parker, Isabelle Parrett, Benita Patel, Avery Payne, Gabriela Perez, Brooke Petroff, Katherine Pollock, Andrew Poon, Zachary Prandota, Hunter Preston, Alex Ramirez-Lara, Justice Reeves-Burke, Ella Reitmeier, Ava Rickelton, Kimberly Riden, Mathew Robert, Reid Rouse, Rocio Ruiz Valencia, Morgan Rumple, Caroline Ruppel, Jae Ryu, Cynthia Saba, Mary Saums, Noah Scherff, Kari Sescourka, Ashley Shaffer, Kelby Shouse, Mallory Shouse, Malaika Siddique, Logan Sims, Rachel Skara, Evan Snyder, Laney Snyder, Jonah Speight, Elizabeth Stallings, Eric Stout, Kaitlyn Sumner, Elizabeth Tefft, Charlie Tesiero, Benjamin Thabet, William Thacker, Jenna Tharrington, Nicholas Tingen, Cameron Tippett, Olivia Toland, Grayson Tyrey, Samuel Uhrlass, Kavya Vadla, Ana Valadez Puente, Philip Villano, Meghan Virost, Ansley Vorwald, Aidan Walker, Alexander Wang, Andrew Watkins, Karley Weaver, Sydney Wentz, Caeden West, Zoe Whisnant, Emma White, Charles Wilbert, Seth Wilder, Chelsea Williams, Bethany Wilson, Mayling Yong, Aliha Younus
Grade 10: Andreea Alecse, Abby Anderson, Christopher Annunziato, Alexis Atkins, Hallie Atkins, Kaylen Ayres, Huxley Bailey, Oash Baniya Kshetri, Kaylah Barrios, Genesis Beck, Abigail Bendel, Celia Bennett, Niha Bhandari, Madison Boykin, Noah Brabble, Harper Brady, Lexi Bravo, Haley Brown, James Brown, Kimberly Brown, Jessica Burger, Sarah Butler, Elizabeth Cake, Camden Caldwell, Carson Cassetty, Charlie Chen, Seeva Cherukuri, Rachel Clanton, Benton Coggin, Gavin Colby, Clayton Cole, Rhianna Collins, Rycor Coon, Ashley Cox, Rodrigo DaCosta, Trinity De Risio, Evan Deng, Daniel Dickerson, Pierce Dolan, Aubreigh Duits, Ethan Durham, Evan Edwards, Riley Edwards, Kyle Eiben, Enes Eroglu, Camille Fenton, Rylan Fetters, Mason Fuller, William Fullwood, Kim Gjovik, Rachel Goldin, Shyenne Grady, Jordan Graham, Anjali Greene, McKenna Gullickson, Margaret Haile, Amelia Hammond, Grace Hammond, Matthew Heras, Peyton Herring, Brody Hilton, Brandon Houghtby, Caroline Howard, Jason Huang, Noah Hulse, Haley Irwin, Hana Ishige, April Jang, Jadin Jefferies, Kristopher Johnson, John Jureit, Hailey Keller, Katie Keller, Maya Keller, Olivia Key, Charles Kibble, Jimin Kim, Minseok Kim, Esther Koroma, Taekyung Lee, Claire Liberatore, Evan Lichtenstein, Haree Lim, Kenneth Lopez, Grace Ludeman, Katya Luna, Hannah Luper, Evan Lyons, Olivia Mahfoud, Madeline Mai, Riley McCall, Joshua McClellan, Faith McCormick, Ysantis McKenzie, Corinth McMillan, Liam McWhorter, Evan Mendyk, Quinn Migliaccio, Annabelle Mills, Macey Moore, Paige Moore, Delaney Moran, Rachel Morgan, Jadyn Murray, Shaunak Nag, Julia Nelson, Paul Newnam, Lilian Nguyen, Zoey Norris, Matthew Oh, Nakyung Oh, William Ostrom, Luke Pagonis, Bryan Park, Krishan Patel, Edward Pena, Jared Petrosky, Serenity Phillips, Seth Pickford, Sadie Plummer, Panisara Purcell, Stuti Ramana, Kalina Rashkov, Kyle Reiber, Shaena Riddles, Jordan Robinson, Murilo Rocha Gomes, Jared Rodriguez, Emily Saliga, Micah Salmon, Devin Sanguinett, Tyler Schmid, Alyssa Seganish, Marguerite Shue, Kylie Siler, Skylar Skryzmoski, Olivia Smith, Kamryn Sprague, Olivia Steadman, Brady Stowers, Haley Sumner, Zihan Tang, Grace Thacker, Elle Thigpen, Amara Titus, Donelle Towery, Jade Townes, Benjamin Turcola, Hishi Ulak, Liya Veale, Isabela Villaran, Piper Voakes, Philip Ward, Mycheal Warner, Jordyn Wassen, Madeline Waterfield, Jeanette Wei, Rivers West, Devin White, Lillian Wiener, Eloise Willer, Abbie Wise, Mary Wise, Stephanie Wright, Jana Yan, Alexandra Yancey, Adan Younus
Grade 11: Rachel Abele, Ahmad Al-Qaq, Jesse Andrews, Meghan Andrews, Sarah Arteaga, Melanie Ashburn, Philip Atwell, Hannah Baker, Sarah Barham, Chloe Beam, Hallie Bell, Claire Bercaw, Ava Berry, Brennan Berry, Mary Beverly, Robert Boulton, Mary Bradley, Devin Bradshaw, Jimmy-Lee Brown, Zachary Brown, Olivia Burg, Isaac Byrd, David Cake, Emma Carson, Connie Chang, Kyndall Cherry, Jonathan Cho, Ava Clapp, Molly Coble, Elliot Couture, Jessica Creviston, Alyssa Cross, Morgan DelFava, Krystyna Derezinska-Choo, Nicholas Dewberry, Zeinab Diaby-Kassamba, Autumn Dixon, Kathleen Dodge, Logan Doles, Joseph Doyle, Madeline Duvall, Cassie Eberle, Jason Ellington, Jacob England, Santiago Ferguson, Trey Foulks, Joseph Fries, Abhyuday Gandikota, Jessica Gaytan, Joshua Gee, Jenna Ginther, Sophia Goga, Luke Gordy, Bethany Greer, Claire Halterman, Kayla Hancock, Shelby Harbaugh, Megan Harkey, Alisha Harrelson, Ashley Hettman, Charles Hill, Jordan Hillard, Ethan Hoffman, Maxwell Huber, Lily Hughes, Joshua Humphrey, Claire Jacoby, Grace James, Richelle Jeffy, Wenyue Jia, Hua Jiang, Anthony Johnson, Riley Joncas, Marissa Jordan, Erika Kallam, Reagan Kargo, Ana Maria Keating, Garrett Kessel, Celeste Kidd-O'Brien, William Kieffer, Seihn Kim, Walter Kuhlenkamp, Kihyun Kwon, Kayla Lanser, Ayden Law, Jordan Lech, Erynne Lee, Ryan Lemons, Kema Leonard, Shelby Lester, Taylor Lowman, Margaret Lucas, Nicole Luther, Christy Ma, Madison Magyar, Magdalena Mahon, Mackenzie Major, Jaden Malley, Sierra Malley, Carly Maness, Ethan Martin, Gabrielle Martin, Jonathan Mayes, Riley McCallister, Zoe Michalak, Addison Middleton, Brandon Mills, Tyler Mitchell, Julia Morris, Melissa Muntyan, Natalie Muntyan, Spencer Murray, Mackenna Myers, Harrison Neeble, Allison Neumann, David Nguyen, Katelin Nierle, Devin Nix, Cory Olson, Valeria Orozco, Anna Overman, Gretta Overmyer, Kayla Ozan, Reagan Palombo, Teresa Pan, Jenna Parker, Devyani Patel, Hinal Patel, Allison Petty, Trevor Phelps, Thitiphurin Phienprasop, Taya Phillips, Lauren Pollock, Olivia Pool, Greg Potter, Mason Quinlan, Jackson Reeves, Payton Reyes, Joseph Rezek, Payton Rolland, Abigail Rose, Jacob Rose, Graham Royal, Brittany Secraw, Abigail Seidle, Michelle Semaan, Keala Shaffer, Andrew Shuttleworth, Paige Sigmon, Christa Simaan, Shelby Sims, Yan Siqueira da Cunha, Alexis Sirimongkhon, Amber Small, Gavin Snyder, Taylor Soukup, Valerie Southern, William Spradling, Chantal Stalling, Paris Stankewich, Taylor Strain, Blake Sullivan, Daniela Swain, Sarah Teague, Kenan Tippett, Calvin Toland, Sidney Tsui, Oscar Valadez Puente, Jeremy Van Duin, Stephen Vega, Mitchell Vermilyea, Nathan Vescio, William Virost, Alexandra Vlad, Tyler Wadford, Chloe Walker, Gabrielle Watson, Jarod Webb, Elizabeth Weidl, Emily Willey, Seth Willis, Keely Woyahn, George Yacoubian, Matthew Yan, Samuel Yaun, Mary Yin, Kendall Young, Junho Yu
Grade 12: Allison Abrams, Christopher Altmann, Emalee Anderson, Josie Anderson, Jessica Austin, Madison Ayres, Haley Barker, Alexis Barton, Marcus Behel, Zachary Bell, Virginia Bellenkes, Cameron Bennett, Rami Bikdash, Karly Billips, Alyssa Blackwell, Brooke Bobetich, Ruby Bradford, Hunter Brame, Matthew Brewbaker, Kayla Brown, Kerrick Bryant, Verona Buck, Grace Burcham, Sara Burkhalter, Austin Byrd, Caleb Byrd, Ragan Cadd, Seth Cahill, Ashley Calhoun, Abigail Callas, Carson Campbell, Gabrielle Campbell, Camille Canard, Tim Cao, Peaches Cardwell, Nolan Carr, Niharika Chandekar, Yuting Chen, Landon Clary, Tyshawn Claybrooks, Aaron Clayton, Wyatt Coon, Maddilyn Cordts, Spencer Cossaart, Alexander Cotton, Morgan Craddock, Payton Creed, Aerin Crockett, Bailey Crockett, Rachel Crow, Alex Cullinan, Tess Cunningham, Andre DaCosta, Ava Davis, Cassidy Davis, Tyler Davis, Sarah Dawkins, Dominic Deardorff, Promiti Debi, Ayse Demirci, Cody Dowdy, Makayla Dowdy, Rebekah Drake, Samantha Drysdale, Grace Ducat, Taylor Echevarria, Andrew Edwards, Danielle Edwards, Michael Edwards, Jessica Egna, Justin Eiben, Kevin Eichlin, Signe Enholm, Emma Fagerberg, Logan Farrelly, Isabella Felder, Averi Finnerty, Erik Fitzpatrick, Beck Foster, Justin Fuchs, Hannah Gardella, Christopher Garrison, Isabella Gillespie, Madeline Gillis, Samantha Gillis, Franque Gonzalez, Solomon Gossett, Audrey Gray, David Gray, Madison Gray, Nicholas Gray, Richard Greenly, Samantha Gregory, John Greiwe, Kyle Grube, Joshua Hairston, Abigail Hall, William Hampton, Amber Harris, Mallory Hash, Madison Headen, Lauren Heflin, Yazmin Hernandez Martinez, Gracie Herndon, Alivia Hicks, Haley Hill, Zachary Hines, Peyton Hopkins, Mason Houghtby, Lauren Howard, Sarah Hudson, Jared Hughes, Sahar Humayun, Ezenwa Ike, Hamza Jahangir, Erin James, Logan James, Jackson Janowsky, Anjali Jhingree, Alec Johnson, Jacob Johnson, Makayla Johnson, McKena Jones, Witten Joplin, Clayton Joyner, Mehak Kapoor, Diva KC, Megan Kennedy, Fatemeh Keshavarz, Maryam Keshavarz, Grace Kilmartin, Cayla King, Elizabeth Kitley, Madison Kodra, Erin Kohn, Michael Langston, Robert Lawhorne, Briana Lawson, Megan Learn, Daniel Lee, Sarah Leggemann, Brandon Leib, Diana Leib, Brice Leonard, Courtlyn Leonard, Terrence Lewis, Sarah Long, Shane Mai, Robert Manry, Brandon Mantle, Katelyn Manzi, Phoebe Martin, Brennan Maynard, Vivian Maynard, Joel McCoy, Asia McCray, Robert McGee, Chase Melton, Emily Meyer, Jeremy Meyer, Jillian Migliaccio, Maximilian Mueller, Eric Muire, Seth Murray, Shivneet Nag, Jaylynn Nawrocki, Nicholas Nefe, Hailee Nelson, Jake Overman, Amy Owen, Richard Pan, Davis Parker, Jeffrey Parker, Madison Parsons, Thomas Parsons, Curtis Peaslee, Rylee Petty, Ali Phillips, Melissa Phillips, Gage Pickford, Allison Pilcher, Shyvonne Potter, Jakub Prandota, Karun Prasanna, Elonie Quick, Lasya Raguthu, Rohit Ramkumar, James Ramsey, Hannah Ray, Grayson Reeder, Tyler Rhyne, Michael Richards, Nicholas Riddles, Claire Riffle, Binay Rijal, Benjamin Ring, Cameron Roney, Miranda Rose, Alana Roy, Stephanie Saliga, Dymond Sambucci-Brown, Matthew Sanchez, Emma Sarkisian, Lauren Sawyer, Travis Sawyer, Jacob Scheponik, Ana Scherf Bordon, Jessica Schmid, Eun Gyeol Seo, Samantha Sharples, Hannah Shepard, John Shin, Haley Siebold, Peter Simpson, Lauren Slack, Lauren Slakter, Jenna Smith, Mathew Smith, Savannah Smith, Sutton Spears, Lucas Spivey, Ryan Stokley, Jacob Stoner, Samuel Sumner, Collin Tastet, Logan Thompson, Sydney Thompson, Jona Tillman, Rebekah Tippetts, Brooke Toffel, Jason Tomaszewski, Conner Tucker, Grace Turcola, Brianna Volinski, Emily Waterfield, Franklin Wei, Shane Wells, Emma Welsh, Allison Westfall, Zachary Whitacre, Joshua White, Chandler Whitson, Dylan Whyatt, Joy Christine Wierwille, Madison Williams, Elliot Williamson, Elizabeth Wright, Lewis Wright, Daniel Yim, Christopher Young, Anna Zeyfang
Grade 9: Isabel Aguilera-Toledo, Jackson Albert, Margaret Ambro, Zaeem Amin, Ivy Azzarita, Margaret Ballard, Alonza Barnett, Eliza Barnett, Ozahrie Brooks, Kirby Broughton, Chad Burchett, Samuel Carpenter, Nakya Chism, Lesly Chombo-Magos, Javari Christopher, Sebastian Cobos, Tyler Coker, Caroline Coley, Elizabeth Comer, Bryce Corbett, Ava Cowles, Emily Cox, Alaura Crowder, Charlotte Davis, Helen Dehnert, Josie Dunlop, Isabel DuPreez, Sarah Edmonds, Grady Edwards, Lilia Edwards, MacAulay Faircloth, Nicholas Fannin, Jacob Fiddler, Yasmine Forbes, Lyndsey Gamble, LaDaniel Gatling, Breelyn Gilmore, Madelyn Goas, Madeline Hamuka, Lauren Harris, Sanaa Harris, Jonatha Harron, Garrett Hartley, Isabella Hartwick, James Hathcock, Joshua Hester, Jackson Hill, Leo Hinds, Erica Hinshaw, Margaret Holshouser, Hudson Huck, Naomi Huffman, Margaret Hull, Lillian Jones, William Jones, Charles Kale, Emery Kano, Alice Kaplan, Isabelle Kemp, Joshua Keys, Allison Kondracki, Carly Koop, H'Mui Kpuih, Christopher LaParo, Grace Layman, Declan Leggett, Connor Lemnios, Catherine Lesesne, Molly Mahanes, Noah Malinow Benitez, Chloe' Marielle, Perrin Maultsby, Marissa Maynard, Laura McArthur, Grayson McClearn, Audrey McGinn, Malique McNeil, Claire Medley, Christian Minor, Jameson Monroe, Logan Moy, Emerson Murray, Alex Nguyen, Catherine Oakley, Charles Odom, Mary Palmer, Alfonso Parada-Sosa, Niti Patel, Adonis Payton, Grant Petitt, Ryan Pfister, Elora Pilhorn, Amari Powell, Shakala Privott, Nghien Puih, Abigayle Ray, H'Tuh Rcom, Angie Rios-Sosa, Sophia Robertson, Amelia Ross, Miles Ross, Yessica Santibanez-Mendoza, Isabella Schiano-Moriello, Anna Schmedes, Kendle Schooler, Emilyrose Sheffield, John Sherrill, Anabelle Short, Jaslyn Sims, Nghe Siu, Quentin Smith, Wichicah Son, Isaac Sparrow, Victoria Stancil, Caleb Steele, Andrew Steinl, Elizabeth Stephens, N'Shiyua Tatum, Abigail Terrell, Aleyah Terrell, Grant Trexler, Carlina Trigilio, Jacob Trivette, Erika Vanada, Maria Vanore, Valeria Vargas Santos, Jackelyn Villamizar-Serrano, Alyssa Virgo, Carly Vogel, Koen Vonseggen, Nicholas Waegerle, Alison Wahlberg, Elizabeth Wakefield, Luiza Warwar, Ashleigh Waterman, Jacob Werling, Alexandra White, Michael Whittington, Omari Williams, Julianna Winfree, Briley Womack, Jacob Woodburn, Maddy Wright, Brian Yoo
Grade 10: Tania Adams, Remy Adamson, Sharmaine Kisner Agamata, Lawson Albright, Mikal Ali, Regan Allen, Christian Allison, Emily Ally, Bode Aucoin, Makaijah Bailey, Emily Beaupre, John Biesecker, Luke Blackwelder, Tyler Bodison, Emma Carpenter, Turner Chamblee, Brandon Collette, Benjamin Collins, Jaleia Corbin, Lilly Cox, Gavin Dauray, Grace Denenny, Jackson Denenny, Marion Dewey, Martin Doggett, Veronica Dohig, Grace Dunaway, Calvin Dunham, Anna Edmunds, Samuel Edwards, Cameron Emmert, Winston Eskridge, Jessica Evans, Nicole Everett, Brooks Farabow, Meredith Fennie, Caitlin Fleming, Spencer Fleming, Merari Gandia, Hayden Gentry, Michael Gilman, Jynae Gilyard, Elena Granowsky, Bianca Gregory, Sarah Grubb, Rachael Guenther, Taylor Harris, Lillah Hayes, Eva Hecht, Margaret Heckman, Flinn Hering, Alaina Hooks, Caroline Hunt, Griselda Ibarra-Godinez, Adrian Ivey, Charles Jones, Courtney Jones, Ellison Jones, Ella Kimbrough, Breghan Klaber, Marshall Klug, Alaila Kreuter, Thina Ksor, Zachery Laws, Peyton Leonard, Corinne Lile-King, Ethan Long, Sydney Long, Lillian Luecking, Romisha Magar, Nicole Markovics, Samuel Martin, Reagan Maynard, Henry McAlister, Joshua McCauley, Jackson McGarrigan, Carly Meier, Gabriela Miranda, Michael Mitchum, Dylan Mocharnuk, Isabelle Moore, Katherine Moore, Fatima Mosqueda-Juarez, Page Moton, Jason Mundy, Kelly Nguyen, William Niven, Sophie Nutt, Patrick O'Shaughnessy, Osayomwanbo Obasogie, Rolando Ortiz-Parada, Isabella Pack, Lily Perry, Cambell Pfister, Jacob Phillips, William Phillips, Andrew Plate, John Poland, Henry Porter, James Prisock, Luke Rascoe, Maryam Richardson, Scott Richardson, Rosa Sackett, Caleb Shackford, Peter Smelzer, Grayson Smith, Trinity Smith, Anna Souhan, Holly Spong, Luke Starkey, Thomas Stewart, Allyson Taylor, Aniya Taylor, Hailey Trulove, Victoria Vernon, Kathryn Volkova, Benjamin Votaw, Cierrah Washington, Mason Wentz, Walter Wright, Abdoul Zeba
Grade 11: Brenda Acosta Medina, Charlotte Alexander, Benjamin Allison, Katherine Austin, DeMarkus Bailey, Madeline Baker, Allison Bartlett, Ruhama Bekele, Margaret Bethune, Ella Bode, Mattie Boone, Porter Bowman, Frances Boydoh, Sierra Brinkley, Macy Brown, Natalie Brown, Nina Byerly, Marley Cain, Tilden Chamblee, Ava Cobb, Kathleen Connors, Jamison Cooper, Nancy Cornelius, Anthony Corrales, Jakyri Covington, Eloise Cowan, Jason Darnell, Sophia Davis, Jordan Dawkins, Anne Dehnert, Emma Donnelly, Kaitlyn Dunwoody, Carly Dutch, Stewart Edwards, Airen Ellis, Eleanor Enochs, Christina Fitzgerald, William Fitzgerald, Jackson Floyd, Cailynn Friddle, Jillian Fulp, Elizabeth Gesse, Camille Gordon, Allison Gorman, Abigail Gray, Davis Gregory, William Gregory, Madison Gutheil, Tanner Hering, Noah Hicks, Kaelyn Hinshaw, Evelyn Hochstein, Olivia Holden, Sinclair Holian, Leeanna Holliday, Luana Holovatchi, Arianna Hopper, Alexandria Huck, Pierce Hudson, Alexia Ingram, Isabelle Jackson, Justin Jarrell, Andrew Jennings, Eva Keel, Sophia Kelly, Nicholas Kilp, Mary Margaret Lea, Daniel Martinez-Sanchez, Winn McArthur, Kevin McCoy, Rebecca Morrison, Ellis Oliver, Susan Palmer, Carson Payne, Michael Picarelli, Bret Pierce, Neiko Pollard, Clara Pope, Riley Quinn, Ymon Rbam, Amber Reese, William Regeis, Benjamin Rightsell, Diana Rincon, Noah Robertson, Sarah Rogers, Lucy Rose, Jerome Roy, Declan Schoonmaker, Kristine Shaw, Remi Short, Marion Sloyan, Rosa Stancil, Alaina Stehlin, Matthew Stehlin, Nathan Stehlin, Charles Stephens, Kaylen Stover, Janma Subba, Liliana Trigilio, Kaashvi Vaid, Ana Vicente-Reyna, Catherine Whitlatch, Peter Worland, Brendan Yoo, Emma Zamani
Grade 12: Olivia Adkins, Sophia Alem, Shalom Ali, Christopher Arnold, Alexis Asbury, Teyanni Ashley, Paige Azzarita, Shane Bartels, Jakob Beaver, Ava Besecker, Ashley Blum, Nicolette Boone, Peter Brown, Catherine Buie, Sarah Bullock, Y'Robin Buonya-Knul, Sarah Burton, Elena Butler, McKenzie Campbell, Abygail Cantellan-Gonzalez, Adreana Capel, Eman Carter, Matthew Chmil, William Christensen, Kathryn Clark, William Clem, Hannah Copeland, Mary Copeland, Rachel Craddock, John Crisco, Jeshua Dalporto, Kristen Dixon, Ava Dodge, Thomas Donato, Sarah Dudkiewicz, James Duggins, Oluwapelumi Ekundayo, Olivia Emmert, Andrew English, William English, Lucy Froelich, Justin Geletko, Evan Gill, Chloe Gorgen, Mitchell Greene, Tamar Greenhill, Jordyn Greenstein, May Guo, Meagan Gutheil, Benedict Guyer, Salem Handy, Meadow Helmer, Edward Hertwig, Jeremy Hester, Cecilia Heyn, Elliot Holden, Nicholas Hoover, Annika Hultin, Erin Humphreys, Lena Hyatt, Noah Imbus, Samuel Ingram, Anna James, Stephanie Jones, Harrison Joseph, Elena Kirsteins, Hayden Kreuter, John LaFave, Alissa Lake, Anna Lin, Mikayla Lovell, Thomas Lowe, Sophia Maginnes, Noah Maynard, Jazmine McChristian, Jamarie McCrimmon, Harrison McDowell, Scott Milroy, Elizabeth Mitchell, Jasherra Moore, Ronald Mooring, Avery Morris, Jacob Moyer, Michael Murray, Tatum Neff, Channing Neorr, Annie Nguyen, Frances Nicosia, Brodie Nishan, Bachigale Ntibonera, Sean O'Connell, Lynsey Owen, Christopher Peete, William Petitt, Brian Phlegar, Carter Pielow, Dominik Pocrnja, Alyson Price, Michael Purdie, Benjamin Rahlan, Brenda Ramirez-Flores, Isabel Ray, Emily Richardson, Cameron Ringer, Octavia Rolle, Haley Schweitzer, Audrey Selley, Adam Shea, Evander Simpson, Henry Sloyan, Patrick Smith, Cassidi Sockwell, Michael Spigner, Anne Spong, James Squires, Ethan Stephens, Alexander Stop, Josemari Francisco Syquia, Ana Margarita Tan, Anna Terrell, Sara Togol, Lucas Votaw, Mary Walker, Olivia Walker King, Jesse Washburn, David White, Garrett Willett, Dallas Williams, Kendall Williams, Agnes Wright, Mikayla Wright, Kalep Y, Katherine Yarbrough, Jonatan Zelada
Grade 9: Jessica Benitez Rios, Hannah Covey, William Cridlebaugh, Naomi Davis, Taylor Dowell, Jazmin Fitzgerald, Joya Gray, Jesus Gutierres-Benitez, Mariyah Johnson, Skylar Kortte, Abigail Lanik, Walter Pavlik, Lauren Rhodes, Mason Sharpe, Olivia Shaver, Whitney Sweat, My Van, Candace Vann
Grade 10: Kay Baird, Kara Bensel, Gilberto Cardozo-Dominguez, Megan Chen, Benjamin Davis, Kelly Duque Arias, Chelsea Espinoza, Jaylen Foster, Noah Franks, Sean Frasure, Elizabeth Frid, Victoria Gerold, Rebekah Gilpin, Catelyn Giraldo, Anna Gwyn, Natalie Haas, Regan Heberle, Alex Henson, Denise Jimenez, Sabrina Lavine, Niara Legette, Katy Lundeen, Fernanda Martinez-Ceron, Andrea Martinez-Sanchez, Erica McKnight, Nicole Pennix, Zion Pittman, Isabella Poth, Jackson Price, Jack Sargeant, Sergio Silva Murillo, Rajvir Singh, Evelyn Staylor, Joya Upkins, Kaitlyn Whittington, Nyelah Williams
Grade 11: Madeline Barrett, Abigail Birch, Kristen Bridge, Camille Clark, Renata Diaz, Myra Diggs, Ce'Niyah Ellison, Nathaniel Gorham, Amirah Irby-Shabazz, Manraj Kaur, Daniela Lam Oviedo, Aissa Paul, Christina Seu, Lacey Sharpe
Grade 12: Sydney Allen, Justin Baynes, Kayla Bostic, Victoria Budusky, Bryana Bynum, Joseph Chadwick, Alex Chavez, Victoria Danielik, Kendall Dixon, Laney Dowell, Lyndell Finger, Rebeca Garcia Gil, Akira Hamilton, Allison Henzler, India Jones, Zoey Leck, Mia Lerner, Rachel McClelland, Grace McClure, Audra Mosley, Pany Mounsamlouath, Dhruvi Parmar, Pierrah Quick, Jesse Reece, Gabrielle Romano, Donna Thompson, Arianna Trotter, John Usry, Dylan Ward
Philip J. Weaver Education Center
Grade 9: Yvonne Abbott, Zainab Adamou-Mohamed, Fiona Carlone, Samuel Christie, Gabriel Cox, Ben Croker, James Danis, Akilah DeBerry, Eiman Elkoumy, Amy Feldmann, James Felt, Sara Griffin, Dylan Harris, Daniel Henry, Abigail Higgins, Chloe Hunsinger, Kellyn Jiles, Cayla Johnson, Isabella Jones, Presley Kendrick, Nelessen Koenig, H' Missy Ksor, Ingrid Lanser, Tanner Layne, Ashley Leonard, Sarah Lin, Chyler Lovern, Sergio Martinez-Mendez, Amanda McCoy, Meera Mehta, Jeremiah Meyer, Aurora Milholin, Kyndall Miller, Lily Mueller, Melanie Nie Hrah Eban, Davis Osborne, Abigail Rice, Hayden Ross, Nora Shearer, Kaila Smith, Iyana Solivan, Mira Sowinski, Melanie St Clair, Iman Starks, Nya Taylor, Rachel Terry, Carolyn Thomas, Anna Tilley, Leah Travis, Dorian Varney, Lily Wagoner, Helen Wong, Olivia Woods, Naa Yemoley Yemofio
Grade 10: Taylor Acosta-Vielma, Savannah Barclay, Alicia Bivona, Kayla Burgess, Edith Byrum, Bryan Cao, V-Raya Chusakul, Margaret Coscia, Anthony Costello, Karina Davison, Phoebe Dell, Morgan Drazek, Maxwell Eddington, Isabel Egbert, Eva Engebretson, Mattie Fields, Connor Fogleman, Lawrence Geller, Lucille Hampel, Hannah Harris, Skylar Hatch, Natalie Henn, Grace Homer, Sean Iannantuono, Javaris Johnson, Hayden Juneau, Sylvia Kaplan, Makenzy Kay, Isaiah Kirkpatrick, Casey Koontz, William Laney, Lucianna Leach, Elizabeth Lloyd, Georgia Loftin, Katherine MacKenzie, Jessica Maier, Hanna Maynard, Ally McLean, Jason Miller, Taryn Milling, Daisy Nichols, Jackson Perry, Lliam Rankins, Ella Rawls, Benjamin Richardson, Jasmine Rivera, Lucy Rivera-Nieto, Elliot Seals, Madeline Seganish, Jessica Shafer, Asia Smith, Jessica Taylor, Tyra Taylor, Tristin Troy, Nancie Wainscott, Rachel Wall, Audrey Weston, Oliver Whitehouse, Knia Williamson, Richard Wood, Cameron Woody, Daisy Wyatt
Grade 11: Dasia Amos, Brianna Aye, Amani Baldwin, Sophie Blankenship, Giacomo Borso, Bronwen Bradshaw, Mikayla Brinson, Darren Brady Brumbach, Donovan Clarey, Annie Conrad, Alexandra Contianos, Jaden Cooke, Jackson Craig, Margaret Cunningham, Lillian Dallas, Adam Doyle, Trinity Evans, Bahijah Fall, April Flores, Helena Franco, Alejandro Fritts, Tatiana Frontera, Olivia Gile, Jack Greenberg, McKenzie Hall, Lauren Hawkins, Terra Hernandez, Emily Hogg, Rivers Johnson, Taya Kennedy, Anna Lloyd, Jade Maturino, Mary McKee, Elizabeth Moeller, Rachel Montgomery, Julia Murray, Halee Myers, Grelia Nie Hrah Eban, Mary Overman, Jeeyeon Park, Tashiana Potts, Sarah Ramsey, Cayla Ritchy, McKenna Smallwood, Jonah Smith, Mason Strange, Hannah Swanton, Daleeia Troxler-Tucker, Erin Walsh, Tyana Williams, Siana Wong, Mary Workman, Sarah Yu
Grade 12: Robert Bagby, Catherine Bates, Clara Baughan, Nayla Bautista, Rickie Benedetto, Jordan Birkner, Victoria Butler, Alyson Davis, Caroline Donato, Emmett Edwards, Doris Enochs, Camille Everett, Cassidy Fields, Bailey Gross, Caroline Hull, Elizabeth Joel, Jacob Kremer, Josiah Little, Matthew Little, Ethan McKinney, Andrew Merritt, Cecilia Moncla, Emma Moncla, Preston Moore, Essence Morgan, Skye Mortensen, Elissa Paula, Maxwell Pedersen, Heather Rankins, Isabel Rhoten, Brianna Roberts, Miranda Schorr, Flora Schwartzel, Maguette Seye, Mackenzie Shaw, Maya Smith, Shaena Smith, Timothy Smith, Alexis Stanley, Myranda Staton, Catherine Steinl, Sophie Stewart, Kennedy Talton, Makayla Taylor, Sophia Teachout, Madison Thabet, Spencer Underwood, Tyler Void, May Wells, Miski Zuniga-Carrera
Grade 9: Alanni Aguilar, Myah Anders, Katie Anzaldo, Jose Arguello, Matilda Ayisah-Quaye, Seth Baker, Caroline Banser, Skylar Blakely, Jaycie Bolton, Diana Bonilla, Nicholas Branch, Jayden Brewington, Brendon Brown, Jacobo Cabezas Mejia, Haley Caviness, Olivia Chavez, Elizabeth Cole, Grace Coll, Alayna Coltrane, Jackson Couch, Mercede Cox, Evan Currie, Seth Daub, Lane Deal, Eddie Dumas, Zachary Friday, Kailey Gates, Dre' Green, Nicholas Green, Jacob Harrington, Mikaylah James, Emerson Johnson, Mackensie Jones, Abbigail Kirkman, Daniel Knott, Adriana Krajan, Ingrid Lesso-Patino, James Liggins, Eliza Marshall, Abby Martin, Ethan Mayer, Za'Najah Moffitt, Aaliyah Moore, Dylan Nguyen, Justin Nguyen, Kayla Oliver, Maddison Owen, Benjamin Owusu, Micah Parrish, Casey Pate, Tiernan Ponder, Savannah Powers, Raven Preston, Rachael Profitt, Jelanis Rayner, Seth Riddle, Sydney Roberts, Autumn Seymore, Allison Shelton, Hannah Sizemore, Savannah Soto Martinez, Gracie Southwell, Terence Stevens, Yakira Striblin, Sophie Taylor, Jacob Tenorio, Ansley Tobin, Travis Tran, Mary Wallace, Savana Whitt, Leah Williamson, Ashley Wyrick
Grade 10: Katelynn Anderson, McKennzie Black, Carlos Blanco-Mendoza, Joshua Bourque, Cedrick Brooks, Hannah Brown, Olivia Carroll, David Chapman, James Cid, Genesis Clark, Heaven Coble, Kourtney Cook, Kenan Cox, Arrianna Delgado, Lindsey Dickens, Sofia Dimidio, Gracie Dunn, Kayla Fields, Logan Ford, James Galloway, Wesley Graham, Lorne Green, Phoenix Green, Ashlynn Greeson, Riley Hamilton, Luke Hosse, Virginia Hufschmitt, Alyssa Isenhour, Jacob Jenkins-Cowart, Alexandra Leclerc, Mya Lewis, Emilee Liggins, Caitlin Little, Leila McCormick, Johnathan Medlin, Elise Merchant, Baxter Miller, Kayla Miller, Mya Mitchem, Thomas Mortenson, Nora Moss, Terry Overman, Joseph Patrum, Aubrianna Pearson, Tristan Peele, Larson Penry, Lillie Plummer, Reese Poindexter, Kierra Rainey, Dara Reece, Chase Rich, Kaleb Robertson, Kyli Robinson, Destini Seaford, Sarah Shoffner, Amora Slade, Elizabett Sokolyuk, Avery Souther, Tyler Spencer, Riley Staley, Caitlyn Steed, Ethan Thomas, Jaden Tuttle, Erica Underwood, Aiden Watson, Rachel Weaver, Branson Welborn, Justin Willard, Casey Woodard, Artaveon Woodson, Corinna Wyatt, Anna Wyrick, Kyla Xayavong, Alexandria York
Grade 11: Melissa Aguirre, Adam Akins, Kayla Alford, Sarah Bishop, Tyjhae Blakeney, Olivia Bonde, Lily Bowland, Lily Bridges, Yuri Brown, Taylor Butler, Anna Caligan, Ryann Chance, Hanna Christensen, Hannah Clapp, Hunter Clapp, Diego Cortes-Miramontes, Catylyn Craven, Robert Dalton, Nevaeh Day, Jayden Dorsett, Jasper Duke, Tierra Dukes, Mya Ervin, Leah Fields, Taylor Gage, Brooke George, Katlynn Gerringer, Ashlyn Gore, Sterling Hairston, Jonathan Hedge, Marissa Hernandez, Clark Hinshaw, Ian Hsieh-Sills, Jayona Humphrey, Michaela Hutchison, Kayla Jeffers, Laila Jeffries, Katelyn Johnson, Taryn Keener, Hailey Knight, Michelle Layton, Emily Leonard, Michelle Leyva-Espino, Jithaya Lothakoun, Logan Lowe, Faith Lumban, Kweli Malloy, Alexander Martin, Noah Martin, Khari McLendon, Jennifer Merino, Nirvanah Nak, Gabrielle Newman, Lars Nilsen, Spencer Nixon, Noelia Palmeri, Sofia Patton, Andrew Quate, Nya Reed, Madison Scott, Ezekiel Scrivner, Ila Seamans, India Shannon, Kennedi Simmons, Hailey Spahr, Brianna Spivey, Lauren Sudderth, Joel Sutton, Malachi Swindler, Camilla Taylor, McPherson Tobin, Spencer Tysinger, Summer Underwood, Karel Vachutka, Emma Walrond, Kyana Warner, Timothy Welch, Kailen Whitfield, Adriane Williams, Cierra Williams, Abigail Wilson, Aniyah Woods, McKinley Wyrick
Grade 12: Abbey Adkins, Harrison Adkins, Brooks Albright, Jillian Alexander, Deon Archie, Logan Baldwin, Karen Blanco-Mendoza, Maiya Boone, Katelyn Bourque, Brandon Bowman, Macy Bowman, Larry Bradley, Hayleigh Bradsher, Alexander Brown, Gabrielle Bueche, Andrew Burgess, Dylan Byrd, Mitchell Clapp, Marissa Clark, Zachary Collins, Cassandra Cook, Katelyn Cook, Shekinah Cooke, Erinn Covington, Myrkiyah Degraffenried, Ashlee Dixon, Benjamin Dolin, Michael Douglas, Ty Duncan, William Earnhardt, Megan Ehrhardt, Trevor Ellington, Savannah Fields, Allison Fonda, William Fousek, Kelsie Frantz, Joshua Frazier, Jordan Freeland, Ashlynn Frye, Alejandro Fuentes, Emily Gailey, Garrett Galloway, Jalen Grier, Abigail Griffin, Logan Hankins, Grace Hazelwood, Preston Hester, Kristin Hogan, Sade Holt, Hanna Hunt, Jayden Jackson, Nia Jacobs, Sarah Jefcoat, Teresa Johnson, Olivia Jones, Christian Kilmer, Reagan Kurtz, Landon Langley, Jackson Levine, Sarah Little, Jamar Martin, Ayinde Matsimela, Miranda Mattie, Cailey McClellan, Kendall McDade, A'Keera McDuffie, Lyndsey Nelson, Alexandra Nixon, Heather Paschal, Noah Pawlik, Lanaesha Phyall, Thomas Price, Kaitlyn Rains, Jacob Rapp, Madison Rich, Kristen Roberts, Stacia Roth, Nicholas Roys, Jacob Ryan, James Ryan, Kolby Schwamberger, Austin Sellars, Richard Shoffner, Brice Sillmon, Owen Smith, Sydney Souther, Jessica Staehly, Azaria Staton, Kayla Stephens, Muhammad Tariq, William Teasley, James Therrell, Yarema Touprong, Ashlyn Travis, Maxwell Troxler, Cassidy Truitt, Deborah Uzokwe, Maliyah Vannoy, Gabriel Walker, Grace Walrond, Lauren Wamsley, Kaley Ward, Kaih Whitfield, Amber Williams, Hunter Williams, Kerg-Harrison Young, Jonathan Zemola
Grade 9: Ramon Avila, Xander Blaisdell, Ethan Bouakeo, Madison Boulware, Jennifer Calderon Mandujano, Cristal Carbajal Benitez, Danna Guerrero-Cano, Gabriel Harris, Mahnoor Khan, Rabia Khan, Dyson Lawson, Erika Lopez Martinez, Haley Love, Taegan Lowery, William Lynch, Aquichai Martin, Shawn Martin, Rubi Martinez-Montes, Say Meh, Jacqueline Mendoza-Hinojosa, Tyler Monroe, Juana Moreno-Villanueva, Arad Ocana-Covarrubias, Prince Reid, Maribelle Stuart, Aubrey Walker, Adam Wall, Tim'Meriya Wright, Nimra Zaman
Grade 10: Kianaat Afsar, Ariba Ali, Chloe Bailey, Meghan Bartlett, Nataleigh Boyles, Jewel Bradshaw, Megan Chelette, Makayla Coleman, Sinia Cornelius-Haskins, Jenee Curtis, Clayton Edmondson, Isley Fryar, Katherine Jasso, Patrick K'Briuh, Saba Khan, Markella Lambert, Eva Lazo-Sanchez, Kelly Luna-Cabrera, Krista Maiden, Naila Maqsood, Lauren Marshall, Leslie Olvera, Commodore Price, Alisha Rehman, Jonathan Renteria-Rios, Jayla Richardson, Jimena Rivera, Ileanis Roman Garcia, Desiree Ross, Andrew Rowe, Kalei Seagraves, Valeria Septiem, Talia Shaheen, Sierra Shipwash, Kasandra Steele, Makaela Steele, Joshua Teal, Logan Weston, Iecsha Willis, Zachary Wojnar, Ayonti Womack
Grade 11: Courtney Almond, Janeth Avila-Conde, Mariel Barkley, Logan Beaman, Sidra Bibi, Christian Campos Arias, Dylan Carrera Jarquin, Vanessa Cervantes Jaquez, Sarah Clark, Kiana Conyers, Jeronimo Cruz-Reyes, Joshua Currie, Leiannah Dorsett, Cynthia Espinoza Arredondo, Angeles Fabian Martinez, Adeema Fraz, America Garcia-Galindo, Mary Harris, Mya Harris, Amanda Harville, Simone Hightower, Andrew Jones, Hasana Khan, Sameen Khan, Jessica Leonard, Breona Lynch, Tabitha McCrary, Lauryn McDaniel, Stephanie Mercado-Olivares, Aqsa Muhammad, Suri Pastor-Perez, Faith Perry, Kelly Ramirez, Maleah Rey, Jamilia Ridley, Cameron Roberts, Angelisse Roman Garcia, Montgomery Scism, Qori Siler, Claudia Sotelo-Espitia, Fayanna Thomas, Jonathan Vaca-Ramirez, Synia Waldon, Maggie Weatherly, Alicya Wilkins, Destiny Williams, Angela Wood, Brionna Wright, Savera Zaman, Usman Zia
Grade 12: Amani Agoh, Yeysika Almestre Rodriguez, Kevin Armenta-Espitia, Fatima Arooj, Zharia Avery, Graham Bland, Lisa Bouakeo, Julius Burch, Noemi Castellejos-Rodriguez, Ricky Chandler, Hadley Duquette, Nadacia Garcia, Oziel Garcia, Ashlynne Graves, Alexandra Hardin, Keyonna Havner, Zachary Hayes, Brandie Henderson, Abria Herring, Jordyn Holcomb, Harrison Howell, Isaiah James, Alecia Kdam, Sawara Khan, Kim Le, Ayanna Long, Grayson Mangum, Zackary Marshall, Arshum Mirzaeifard, Kelly Mosqueda, Cindy Nguyen, Katherine Pegram, Corinne Pickering, Tabitha Pickering, Matthew Pitzer, McKenzie Price, Maura Rodriguez, Asheley Rodriguez-Sanchez, Bryanna Schutze, Hailey Terrell, Aisha Thompson, Amanda Tolentino Gonzalez, Christopher Tucker, Fernando Vazquez Garcia, Brianna White, Brianna Williams, Joseph York
Grade 9: Katelyn AbantoHollans, Asad Abbas, Mohammad Abdelmajid, Emmanuel Acosta, Yessenia Agosto, Heba Al Hussein, Emma Alderman, Cristian Alexander, Lilac Alswaiti, Kenneth Banks, Ainslee Beato, Andrew Biege, Sydni Birnbach, Anna Blacksten, Aron Bodin, Alyssa Bowser, Grayson Brinkley, Dean Bryant, Tristan Burnham, Kaitlyn Cable, Danielle Capers, Jada Carson, Jasmyne Caudle, John Chaisson, Samuel Chandler, Brooklyn Charles, Hadi Chaudhri, Talal Chaudhry, Katherine Cherry, Hunter Chu, Katherine Church, Braylon Clark, Rachael Connolly, Anna Copley, Cristofer Cortez-Granados, Tamya Davidson, Justin Doran, Cian Doyle, Mason Drabik, Taylor Dupree, Rachel Eaton, Broderick Farrell, Nicholas Frye, Grace Fuller, Natalia Gamdzyk, Frida Garcia, Damaris Garcia-Bueno, Benjamin Gowdy, Emily Guin, Austin Hagler, Madison Hagler, Olivia Hagler, Amir Hanhan, Akira Harrington, Parker John Hayes, Emma Haynes, Angela Hernandez-Salazar, Cecelia Hewston, Avery Higgins, Ellie Hilemn, Cooper Holbrook, Ava Holdaway, Ryan Holland, Nasia Holmes, Gabriel Howard, Sophia Huber, Madison Hudgins, Tatjana Huff, Trinity Huynh, Joshua Ijaola, Hailey Ingram, Tuba Iqbal, Nathaniel Ivey, Derick Jantuah, Majken Johansson, Kaleb Johnson, Teagan Johnson, Katherine Kabler, Kyle Keeten, Justin Kern, Anuja Koirala, Samira Koirala, Winnie Koudi, Micah Lamour, Keaton Lane, Ammar Laymoun, Kenneth Le, Yazmin Ley, Michael Lopez-Urquisa, Ellen Lundstroem, Maja Lundstroem, Hala Madi, Rylie Meinecke, Campbell Melton, Mariah Miller, Emily Moore, Rhenna Moore, Carter Mudri, Elijah Murray, Caroline Mussallem, Nishel Netto, Christine Nguyen, Michelle Nguyen, Truong Nguyen, NiLin Ni, Jamie Oleson, Awatef Omer, Brice Parillo, Grace Parsons, Mahi Patel, Namasvi Patel, Preya Patel, Ria Patel, Sheel Patel, Raymond Pennix, Sarah Pettus, Michael Phillips, Mia Pitts, Enzo Ramos, Nathan Rathjen, Tye Rauber, Abigail Repko, Ashley Nicole Reyes, Luis Robles Delgado, Edwin Rodriguez, Trace Rogers, H Sun Romah, Hannah Royle-Stevens, Ashanti Rwejuna, Natalia Salazar-Reyes, Camden Saylor, Benjamin Schwartz, Nakisa Shabrang, Suyash Shivhare, Olivia Shoemaker, Jessica Shwe, Joshua Smith, Taylor Smith, Jamal Spencer, Sandra Striletchi, Tara Swaim, Jillian Talley, Macy Teer, Isabella Tkatch, Ayiana Tolbert, Tyler Tran, Madelyn Tucker, Sheyla Valle Castro, Madison Vaughn, Caleigh Vocke, Hafsa Waheed, Jordan Watkins, Mary Wheatly, Grayson Whitaker, Hunter Whitten, Kevin Williams, Christian Woodbury, Kendall Woodhouse, Elgin Yu
Grade 10: Imane Abdul-Aziz, Sara Alhumaidan, Aidan Allred, Bridget Alvarez Chontal, Kate Anderson, Evelin Angeles Moran, Yliani Aninon, Leah Ayers, AlexZandria Bailey, Stewart Bartlett, Babin Basnet, Erik Baukema, Hennessy Becerra, Caitlin Black, Annie Bodin, Grace Boguslawski, Piper Brendle, Braxton Brown, Penina Brown, Zaraiah Brown, Reece Burmeister, Julianna Alexandria Byerly, Anna Cain, Bea Calwitan, Daniel Cao, Terwayne Carmack, Grady Cassell, Jonn Cathcart-Cunnison, Tania Cerna, Sandeep Chhetri, Hannah Christman, Noah Clouser, Calli Conway, Lauren Cook, Claude Cormack, Juquwayne Crockett, Caleb Curtain, Charles Dagnesses, Patricia Davis, Jay Dixon, Daniel Etheredge, Tucker Evans, Ethan Fincannon, Sela Frutuozo, Cooper Gandolfo, Riyasha Gautam, Emma Gebel, Audrey Giloth, Halie Gliford, Timothy Gould, Jhascia Green, Pedro Gutierrez Osorio, Emily Hawn, Keyshaun Hayes, Sharon Henriquez, Bonnie Hernandez, Madelyn Hoag, Brandon Hopson, Kara Howell, Sydney Howell, Zayn Iqbal, Jazmine Jeffcoat, Woojoo Jeon, Luke Johnson, Essynce Johnson-Dixon, Karabuning Kupradit, Thomas Lacey, Shaini Lal, Spencer Leinbach, Tiana Lillevig, Ethan Lopez-Rosales, Miles Lord, Hayden Lynch, Jasmine Madjd-Sadjadi, Malak Mahmoud, Rouaa Mahmoud, Matthew Malpass, Thomas Marberry, Avery McCaskill, Selena McCollum, Devyn Meneses, Jadea Millen, John Morris, Karsen Mullins, Victoria Nguyen, Aislynn Norman, Sarah Oakley, Brian Ogbonna, Sarah Overton, Dulce Paredes, Alejandra Pirela-Parra, Thomas Pupo, Jaxon Rauber, Hailee Reed, Adriana Retamales, Niles Rieves, Jacob Rosen, Karla Rubio-Hernandez, Antonio Sanchez, Emili Sanchez-Hebreo, Tharadol Saykeo, Meredith Scott, Zoe Selom, Spencer Shores, Kasey Smith, Elizabeth Snyder, Amna Sohail, Mackenzie Steiner, Luke Swift, Tsega Takele, Kaia Thompson, Tiffany Tran, Travis Truong, Seth Vanpraseuth, Ashlyn Vanscoyk, Rebeca Vargas, Daniel Vo, Tha Wah, Amaya Walton, Tiarah Washington, Jack Weiss, Abigail Whalen, Jhmare White, Ashtyn Williard, Morgan Woodby, Emily Woods, Kyran Wrye, Jimmy Wu, Margaret Yarborough, James Yingling, Aye Zaw, Destiny Zimmerman
Grade 11: Irteza Abbas, Tate Abbott, Baneen Al Nafiee, Colleen Alcano, Nicole Alcano, Ethan Alderman, Ramsees Ali, Carson Allred, Chan-ung An, Micah Andrew, Emily Archibald, Lillian Augugliaro, Xavier Bailey, Taiz Barata, Joshua Baxley, Connor Beaird, Logan Beaird, Mariana Bijelac, Isabella Black, Sarah Boodhoo, Jordan Brandon, Jenna Burns, Ryan Byrne, Valeria Calderon, Rachel Call, Jacob Casserman, Bryce Causey, Emma Chaisson, Ashlynn Charles, Beral Chen, Sean Choi, Hannah Chu, Terrion Colaire, Hannah Coltrane, Kandyce Condrey, Carly Cook, Jessica Cook, Timofey Crandall, Nicholas Crawford, Jason Cronin, Jaidin Daugherty, Terrell Dixon, Alexis Drake, Benjamin Durant, Kyle Eaton, Claire Edwards, Jarica Edwards, Ebrahim Ehsan, Nahsheeda Facey, Eoin Farrell, Hanna Fishastion, Emily Flynn, Asia Glasgow, Abigail Gould, Taylor Guglielmo, Todd Hammett, Emma Harriman, Emmalee Herndon, Camryn Hill, Zoe Hill, Haley Hmiel, Peyton Hosier, John Hudgins, Annabelle Jiang, Jeffrey Jones, Megan Jones, Trice Kearse, Adelaide Kim, Lydia King, Victoria Kitley, Morgan Korson, Kevin Le, Nicholas Lenio, Jie Liang, Maria Lord, Ryan Lowe, Joshua-Edward Lyon, Aysha Mahmoud, Kaia Markert, Grace Martone, Chandler Matchett, Malachi McMillan, Fatoumata Meite, Sophia Merced, John Minnich, Jessica Miracle, Santiago Molina Marciales, Callista Moore, Zachary Morgan, Jeremy Mull, Virginia Murphy, Dillon Murray, Mishel Netto, Indira Neufville, Cindy Ni, Sadiya Noor, Kabang Nyara, Brianna Page, Jalyn Park, Priscilla Park, Logan Parry, Dhruv Patel, Diya Patel, Yash Patel, Anna Pham, Kyle Pichon, Korrina Pitt, Hailey Poole, Natalie Primavera, Kobe Puckett, Daniela Quinonez Medina, Kaila Ramirez, MariLu Ravel, Anissa Rayfield, Makaia Richardson, Thomas Ridley, Allison Riewe, Alexa Roman Benitez, Kailey Rothwell, Salina Saba, Maddox Sansour, Jennifer Sari, Apollo Sarrimanolis, Nicholas Schwertner, Emily Sentner, Sidney Sentner, Krupali Shah, JeanClaude Shimirimana, Grayce Slade, Frida Soefteland, Trinity Soto, William Spicer, Rachel Taylor, Divya Thapa, Pramit Thapa, Caleb Theriault, Alyssa Tran, Elaina Van-Dorp, Elizabeth Vetsch, Maximus Villarreal, Jordan Ward, Hannah Watts, Isabella Webb, Jasmine Weston, Meghan Whalen, Chloe White, Emma Wisekal, Luke Wykoff, Zachary Yeoman, Marianne Yingling, Ashley Zalesky, Yanming Zheng
Grade 12: Rayane Abassi, Syed Ahmed, Emilee Allen, William Allred, Caroline Antkowiak, Johaina Esther Apolinario, Kevin Arango, Luke Barden, Bradley Biles, Lemuel Black, Ashley Blair, Brooke Blakemore, Austin Blaylock, Kirsten Blunder, Kenneth Bray, Katherine Burgos, Joseph Burns, Jackson Call, Jennifer Canon, Sidney Charlton, Dakota Chavis, Godsend Cheung, Kaylan Clark, Chace Coltrane, Victoria Compton, James Copley, Ronak Dakoriya, Camorra Davis, Tierra Davis, Charleston Doak, Maria Dove, Brittany Eledge, Brian Fendrich, Yesica Flores-Dominguez, Christian Freeman, William Freeman, Holly Galvan, Meghan Garrou, Luis Gonzalez Miranda, Karen Guillen, Sarah Hagler, Isaiah Hairston, Lauren Hall, Mandi Hamouda, Ansley Hampton, Tonay Hargett, Kenan Hennessee, Monica Hernandez, Oskar Hjalmarsson, Olivia Holdaway, Sarah Hollins, Megan Howell, Gay Hser, Seok Hyun Hwang, Mary Jacobs, Logan Johnson, Ahmad Joyner, Phillipe Jules, Valisa Keobounphanh, Muskan Khadka, Faith Kirkpatrick, Peyton Labiak, Tina Lakic, Chandni Lal, Keyshaun Langley, Kobe Langley, Ryan Lester, Immanuel Lopez, Abigail Lowe, Trinity Lucas Lewis, Bailey Lukens, Amy Madrigal, Sean Malcolm, Abdul Malik, Tristan Marlow, Christian Martin, Aria McDowell, Genet Meshesha, Richard Mills, Ethan Miracle, Megan Moncus, Sawyer Moseley, Maria Moya Fajardo, Blake Murphy, Caitlyn Neese, Guadalupe Negrete-Perez, Steven Nguyen, Yen Nguyen, Ishimwe Obednego, Daniella Ogbonna, Djim-Heuga Onesias, Daphney Ostagne, Widney Ostagne, Savannah Overman, Alayna Patel, Jay Patel, July Paw, Alexander Payne, Keyron Perez, Joseth Perez Fernandez, Destiny Porter, Payton Porterfield, Hunter Powell, Morgan Powell, Justin Pyles, Taylor Quach, Aayush Rabadey, Diana Ramirez, Charles Renfro, Cassandra Rhodes, Nya Rieves, Paola Rios Rodriguez, Chris Saba, Sebastian Sanchez, Charleston Saylor, Clayton Scull, Gelila Seyoum, Brian Shelton, Robin Shin, Nelson Shwe, Cameron Siddle, Emma Sikes, Moorea Smart, Ashley Smith, Divine Smith, Lamontae Smith-Wilson, Malena Snipes, Helen Solomon, Vanessa Sourisak, Lydia Specht, Amiya Stone, Elyse Swift, Grace Thompson, Amy Tran, Andy Tran, Daryl Vample, Katelyn Van-Dorp, Anna Verouden, Taylor Walker, Ryan Wells, Amindya Wijesinghe, David Willett, Nicole Wilson, Andrew Woehr, Aryanna Wright, Christopher Wynne, Nathaniel Yarborough, Alethea Yu
Stem Early College at N.C. A&T
Grade 9: Nana Agyemang-Badu, Cedra Ali, Samuel Anderson, Tyler Arnold, Alicia Bao, Shamora Beatty, Weston Bondurant, Faith Caesar, Emma Cheek, Anusha Dasanayaka, Comfort Donkor, Francesca Fabiano-Grossi, Carrie Gan, Siena Green, Trinity Gripper, Akhil Gunda, Taylor Haught, Taylor Holman, Kyle Kwon, David Lee, Joseph McGinnis, Adja Ndiaye, Nandni Patel, Paul Poole, Spencer Price, Trisha Raj, Suhani Ramchandra, Miguel Rasing, Christian Rubio, Kaelyn Sandifer, Jenny Tran
Grade 10: Reem Ali, James Bradsher, Camrynn Cutchin, Kelvin Dake, Arshi Das, Joshua Davidson, Luke Eisenbarth, Santiago Garcia-Rico, Venkat Sampath Immaneni, Jessica Jaimes, Carl Lapiz, Brandon Leong, Sai Mugi, Eghosa Ohenhen, Jean-Lou Pare, Alaina Randolph, Alexander Schillie, Dalia Shawgi, H'Thabora Siu, Nicole Sopala, Aliecia Spinks, Jack Stoops, Seth Wardlaw, Daniel Xie, Yasmin Zaraf, Ray Zhang
Grade 11: Yuliana Agudelo-Ganan, Aitisham Aslam, Muskan Aslam, Lauren Aycock, Josie Banner, Gavin Blakeney, Ariana Curtis, Maryam Farahani, Spandan Goel, Abdulrahim Hussein, Alaa Hussein, Lauryn Jones, Phillip Kang, Hyunmin Kim, Ifaa Lemu, Bradley Maddox, Connor Malley, Hayden Marchel, Angelina Monroe, Phung Nguyen, Sagar Pandit, Sydney Parker, Kaival Patel, Lucy Ren, Jayla Shoffner, Samuel Song, Prince Sorbito, Sanjit Verma, David White, Makayla Williams, Amine Yahi
Grade 12: Louis Aguilar, Griffin Bish, Amber Carter, Adbeel Duarte, Jenny Lois Francisco, Shera Furigay, Imani Gainey, Kameron Hyman, Jalani Maxwell, Jevon McKiver, Hunter Mickens, Kenneth Neal, Jailyn Neville, Chika Okafor, Akansha Pandey, Jennifer Prestegui, Ryyan Pritchett, Ambica Ramchandra, Meenakshi Singh, Jalyn Slade, Benjamin Tubaugh, Damion Williams, Keyera Wynn
Grade 9: Meray Abdelmalak, Muhammad Asghar, Ma'Cheilah Blakes, Ashley Bowman, Sanaa Cherry, Jordan Christopher, Anaya Cureton, Brandy Fields, Kathrine Rich Francisco, Bryan Hernandez-Barrientos, Muhammad Khan, Caren Kwei, Zana Lucas, Trinh Luu, Anton Martin, Emilia Martinez, Gloria Middleton, Stratton Murphy, Grace Price-Manchur, Donovan Robinson, Isaac Stewart, Jaylyn Sturgues
Grade 10: Deko Ali, Dorian Anglin, Elijah Bombo, Sydney Edwards, Zachary Everett, Triniti Goss, Destiny Johnson, Destiny Mathis, Ryann McMasters, Enari Mitchell, Stephanie Pacheco, Jalen Powell, Jada Rucker, Tyree Scales, Thai Son, Kody Willingham
Grade 11: Esha Ahmed, Jawad Ahmed, Jinan Ahmed, Treshawn Bailey, Lynsey Banks, Ruben Barba, Shakiyah Bass, Nazaria Bivins, Janaria Brooks, Jasilee Dillard, Amari Eaton, Efrain Estrada, Kortney Finch, Muhammed Ghaffar, Bettye Hatfield, Malik Henry, Shar'Dayrias Herring, Sirine Hijazi, Taylor Ingram, Maribel Juarez-Viscalla, Lamin Keita, Nwey Lay, Destiny Locke, Taveon Malachi, Ian McCrea, Shanya McPhaul, Eldriz Morales, Eric Nshimirimana, Imani Patterson, Monserrat Pena Lara, Sui Puih, Thao Puih, Juan Ramirez-Cisneros, George Rebella, Megan Reitzel, Anthony Reyes, Logan Ripley, Tristin Spring, Tashaun Staples, Isaiah Tatum, Ruta Tekle, Darrian Thomas, Dorrian Thomas, Ajani Tribble, Krysdalanis Vargas Gonzalez, Meyaka Williams, Isabella Wright
Grade 12: Bavly Abdelmalak, Destinee Alford, Vickie-Ann Barclay, Cambrean Bittle, Issiah Brame, Larissa Canegallo, Abigail Chambers, Lashawn Cross, Aridaid Cruz-Ruiz, Chiy' Naah Daniels, Victorya Davis, Melissa Estrada, Abigail Farlow, Aaron Fernandez, Naomi Garcia, Ryan Grooms, Brenden Harrison, Lamar Heathington, Aaliyah Hyatt, Araziah Jackson, Mukarrama Khalid, Komarie Lash, Arianna Lattimore-Harris, Chardonnay Lilly, MaeKayla Martin-Dillard, Ziatirya McRae, Eddie Mendez Cruz, Kaliyah Middlebrooks, Keyanna Mills, Ghulamsakhi Mossavi, Naw Lay Ku Paw, Lisset Perez-Morales, Genevieve Price-Manchur, Christelle Resiliac, Journi Scales, William Scutt, Ashli Shell, Jakiya Thomas, Kiyerra White, Jaquaisa Williams
Grade 9: Melanie Andrade, Jaida Asim, Erika Austria, Auniyaa Cabrera, Gabriela De Los Angeles, Karla De Luna De La Garza, Veronica Hernandez-Gamez, Yesenia Koch, Almira Mamane, Braxton Mayhew, Nicholas Meadows-Martinez, Raul Munoz Lavelle, Jasmine Quinonez, Diane Williamson
Grade 10: Yessica Arzate, Jennifer Ayun-Agualo, Nyree Bell, Aminata Keita, Tynetta Kendall, Jason Leon, Tanevia McCollum, Ashley Oliva, Trinity Roberson, Brittany Angela Rodriguez-Ramirez, Joshua Schorr, Kaylan Swain, Junieth Tirado, Julie Truong, Thomas Tien Van
Grade 11: Gabriela Garcia-Lesso, Jayden Garner, Marjorie Gonzalez, Clyde Hall, Lydia Idassi, Elijah King, Vincent Lian, Walter Liles, Brian Malloy, Y Jason Mlo, Elvis Nguyen, Chanesa Ros, Dannykhiem Tran, Kaamill Tyson, Samantha Valdes, Adrian Velazquez-Grande, Trinity Wright
Grade 12: Aysia Beamon, Dennys Centeno Pollock, Thuong Do, Haley Evans, Lesdi Flores-Gonzalez, Diamond Harvin, Christian Hawkins, Nemiah Ingram, Laura K'Briuh, Anisha Lawrence, Christian Leon-Vargas, Kevin Mendoza, Diana Moreno-Herrera, Teala Newman, David Nguyen, Mary Nie, Yaneli Padilla, Eryka Parker, Dorien Porter, Hailey Spratt, India Sturdivant, Davidkhoa Tran, Lilly Tran, Kelly Truong, Carmen Walker
UNCG Early/Middle College
Grade 9: Khansa Ahmed, Jonathan Bacon, Aidan Brooks, Cameron Clark, Xavier Crump, Alivia Dickinson, Khadim Diokhane, Emma Goodson, Ian Gordon, Kendall Harris, Priya McCain, Jackson Pearson, Brionna Roberts, Amaya Shackley, Kyndle Sims, Kalila Taylor
Grade 10: Laith Abu-Alssondos, Jhace Alston-Kirby, Sydney Arnao, Rowaida Ashol, Deja Baker, Gail Bestman, Haven Brooks, Brandon Chen, Elise Clement, Lindsey Dobson, Joanna Garcia-Carrera, Siah Hayes, Mohongou Kambia, Jaden Key, Tyler Logan, Estephani Martinez, Macayla McMillan, Jayla Miller, Corie Mitchell, Brenda Nguyen, Cristina Nichols, Melanie Nolin, Catherine Palmer, Karole Pelcastre Aviles, Mackenzie Rider, Lizbeth Rivas, Kenneth Roberts, Edvige Sinfeya, Daniel Snead, Sierra Stanley, Princess Thompson, Joshua Turner, David Vasquez-Ramirez, Louis Vyizigiro, Marcus Woodberry
Grade 11: Matab Abdallah, Adote Akue-Ka, Kylah Bates, Jauntel Bennett, Lisset Botello -Martinez, Jalyn Bottomley, Quintasia Brewster, Hannah Cauilan, Amanda Clowdis, Jayden Cyrus, Averi Dickinson, Zena Elsheikhali, Yaquelin Garcia-Vazquez, T'Asia Gaylord, Aleni Gray, Kamya Harvin, Blakelee Hester, Jaquelinne Ibarra-Ibarra, Makenzie Mason, Roshan Mathew, Myeasha Moore, Viviane Oyinwola, Guadalupe Parada, Zoe Parson, Asma Rashid, Jessica Torres, Daniel Withrow, William Yates, Leeann Zainy
Grade 12: Omer Ahmed, Shafaq Ahmed, Azzam Ayyed, Justin Brady, Emily Caudell, Brett Collins, Daniel Delgado, Jenna Dudley, Maleah Hean, Lesly Hernandez-Estrada, Avery Jones, Simon Klauck, Alexander Liu, Kyleigh McEachirn, Caleb Miller, Papa Ndiaye, Ryan Reaser, Michaiah Ruff, Sofien Salmi, Abigail Strawn, Shane Strickland, William Swofford, Nicholas Van Duin, Alisa Walsh
Grade 9: Divya Agarwal, Alivia Allen, Miguel Baca-Ramirez, Kimball Bagley, Anthony Bell, Elissa Bennett, Lillie Bergen, Jared Black, Kayla Brown, Jacob Butcher, Jayden Callahan, Wendolyne Castellanos, Rylie Cole, Selena Collins, Johnathan Cortes-Garcia, Adam Cromer, Kinu Dailey, Cyubahiro David, Thomas Espinosa-Smith, Grace Evans, Virginia Gilbert, Myada Ginawy, Nicholas Guravage, Ava Hall, Connor Hall, Elizabeth Harrell, Evan Harris, Huda Hassan, Natasha Heddaeus, Amelia Heide, Brooke Henley, Kristina Hmilj, Bonny Ho, Elizabeth Holcomb, Audrey Ivey, James Kashubara, Katelyn Knust, Alexander Lam, Emory Langley, Tina Liu, Miller Lucky, Jarelyn Martinez, Jayla McNeill, Linus Mentina, Delanie Mitchell, Sarah Montgomery, Reem Nour, Alyssa Olmedo, Reese Pointer, Michael Puzio, Eli Rcom-Nie, Sophie Rickard, Kendal Ritchy, Elora Roberts, Faith Roberts, Xander Sechriest, Eun Bin Seo, Laniya Shephard, Josiah Sprague, Sadie Steelman, Zilmond Strader, Anna Strange, Madison Strickland, Harrison Tedder, Azarria Thompson, Peyton Valla, Reilly VanDyke, Ciera Ventura, Bryan Villalpando-Hernandez, Jihane Wahbi, JaQuerra Washington, Emma Widenhouse, Catherine Williams, Anna Woods, Rahul Yadav, Catharine Yoder
Grade 10: Salma Akarramou, Daniel Ballesteros, Jesse Barker, Sophie Bernegger, Sadie Blake, Julia Boes, Cole Bradley, Ethan Brannigan, Connor Butt, Rose Call, Caitlin Clontz, Jamir Cook, Matthew Cooper, Justin Cunningham, Madison Danahey, Timothy Decker, Ryan Dee, Daniela DeLeon Velasco, Matthew Diering, Sydney Dowtin, Julia Drafz, Collin Dulin, Daniel Espinoza, Cha'Keria Evans, Alexander Fullmore, Brandon Fury, Joshua Gillis, Lundyn Gray-Harris, Jazmin Gutierrez-Hernandez, Andrew Haarlow, Ana Haroon, Annis Hassan, Sarah Houlden, Loren Jalovec, Spencer Kolada, Evelyn Lee, Reece Lee, Rain Lin, Carrington Madika, Sahar Mahmoud, Emma Manlay, Azyon Marshall, Jayla Martin, Hamsata Mazou, Godfred Mintah, Kevin Moore, Brendan Murphy, Evan Murray, Ndeye Ndiaye, Derik Nguyen, Dominique Nissim, Conor O'Brien, Fatimata-Bintu Ofum, Micah Ollis, Liana Papier, Oakel Parrish, Alex Pegram, Siddhant Ramesh, Braddock Rhodenhiser, Erica Ridgeway, Taylor Rooks, Gabriella Rotruck, Octavia Scales, Rebekah Schick, Nina Seijn, Chan Gyu Seo, Noah Simon, Ranady Sok, Virginia Sparks, Annabelle Storey, John Taylor, Nathan Terry, Cleveland Thomas, Aquilino Deniel Torres, Oskar Villanueva, Anna Vuong, Justice Warren, Alexia Watkins, Bobby Welch, Dawn Williams, Kianna Williams
Grade 11: Taylor Abbott, Shatha Abu-Dames, Harriet Ahu-Darkwah, Tyra Amar, Jordanne Arace, Kylie Bagley, Indya Bratton, Jessica Bui, Giselle Cabrejos, Nathaniel Cid-Vasquez, Caroline Clark, Sydney Clemens, Zoe Comeau, Natalie Cortes, Jose Cortes-Garcia, Makayla Douglass, Amber Featherson, Jasmine Franco, Nathan Fury, Yainny Garcia-Rojas, Katherine Gilliland, Trevor Glisson, Julian Gomez, Riley Griffin, Anna Harville, Nina Haviland, James Henley, Sarah Hunt, Nicholas Janetta, Kayla Jessup, Adelisa Kalac, Sydney Lash, Kallie Layman, Mikal Long, Jason Martinez-Mendez, Javon McCain-Murphy, Megan McCraw, Najah Morris, Logan Morton, Shahad Mustafa, Osman Mustafic, Hannah Nguyen, Khoa Nguyen, Boluwaji Odufuwa, Zoe Ott, Alexia Patterson, Iniobong Roberts, Hanaa Rosfi, Montaha Salih, Elizabeth Siu, Desmond Smith, Caroline Smythe, Cooper Speight, Patrick Sullivan, Lydia Thomas, Mary Thompson, Sarah Torres, Katelynn Velasco, Kasanna Veth, Brandon Vizcaya, Yassine Wahbi, Jabrecia Washington, Gracie Wilson, Christian Youngdahl
Grade 12: Katin Bagley, Alexandria Ball, Leah Berry, Essa Bishara, Mahalo Blackburn, Nathan Bradshaw, Kierston Bredon, Ella Brisotti, Michael Bucknall, Sally Bui, Abbey Butcher, Lauren Cacace, Gwyneth Clapp, Alexis Cobbler, Brian Cooper, Max Crompton, William Dahlinghaus, Chloe Desena, Clayton Dilday, Lauren Evans, Connor Frederes, Amaya Gaines, Triniti Galloway, Veronica Garrou, Jezebela Gomez, Evelyn Granados, Desiree Harrell, Ahmed Helal, Hanna Higgins, Armani Huntley, William Jackson, Julia Johnson, Sawyer Kolls, Alvin Leong, Marie Lloyd, Shea Luther, Nehemiah MacDonald, Lea Manlay, Alexis Mark, James Maxwell, Nathan McGee, Janiel McLeod, Chloe Mitchell, David Moore, Zachary Mottinger, Hayley Murphy, Erza Mustafaj, Meghan Nelson, Kelvin Nguyen, Eion Patterson, Madison Pegram, Devyn Reilly, Maddison Ridgill, Montserrat Robledo Ruvalcaba, Marissa Salvaterra, Naa Adei Sanniez, Miguel Silva, Luke Sprinkle, Alaina Stack, Candace Stewart, Charisma Tabb, Gabriel Taylor, Pearl Teiko, Ayshia Thomas, Erika Wekony, Bethany Welch, Sophia White, Kaitlyn Williams, Mackenzie Wilson
High school graduations: View our collection of photo galleries
It's graduation weekend for Guilford County Schools and Greensboro Day School. We'll add photo galleries from the schools to this collection through Saturday night.