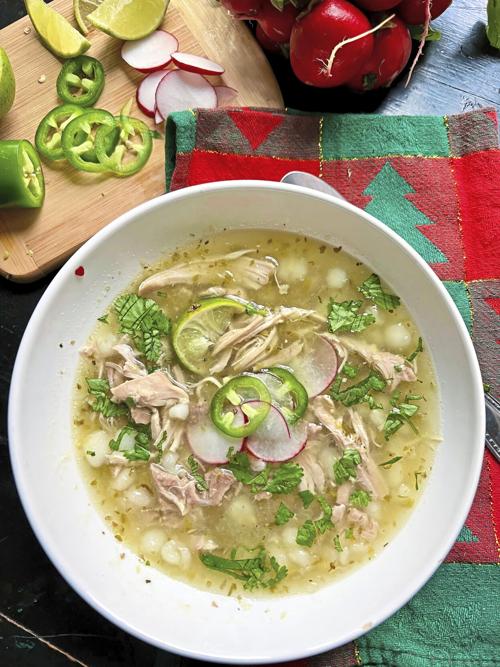 Soup season is officially upon us, and how better to chase away the sniffles (in your mind, anyway) than with some flavorful chicken soup?
This easy, hominy-based Mexican soup is full of vibrant flavors, thanks to the addition of tangy salsa verde and a generous squeeze of lime. It features chicken thigh simmered in chicken broth flavored with onion, jalapeño and oregano until it's fall-apart tender. The shredded meat then gets added back into the liquid with the blended vegetables and ready-to-eat canned hominy, a type of corn that has been soaked in an alkali solution to soften the tough outer hulls.
The original recipe from food blogger Isabel Orozco-Moore of Isabeleats.com incorporates fresh tomatillos, but my local grocery had none. So I substituted jarred salsa verde with pretty tasty results.
Sliced radish and jalapeño add bright Christmas-y colors to the soup. You also could crush a handful of tortilla chips on top for a salty finish.