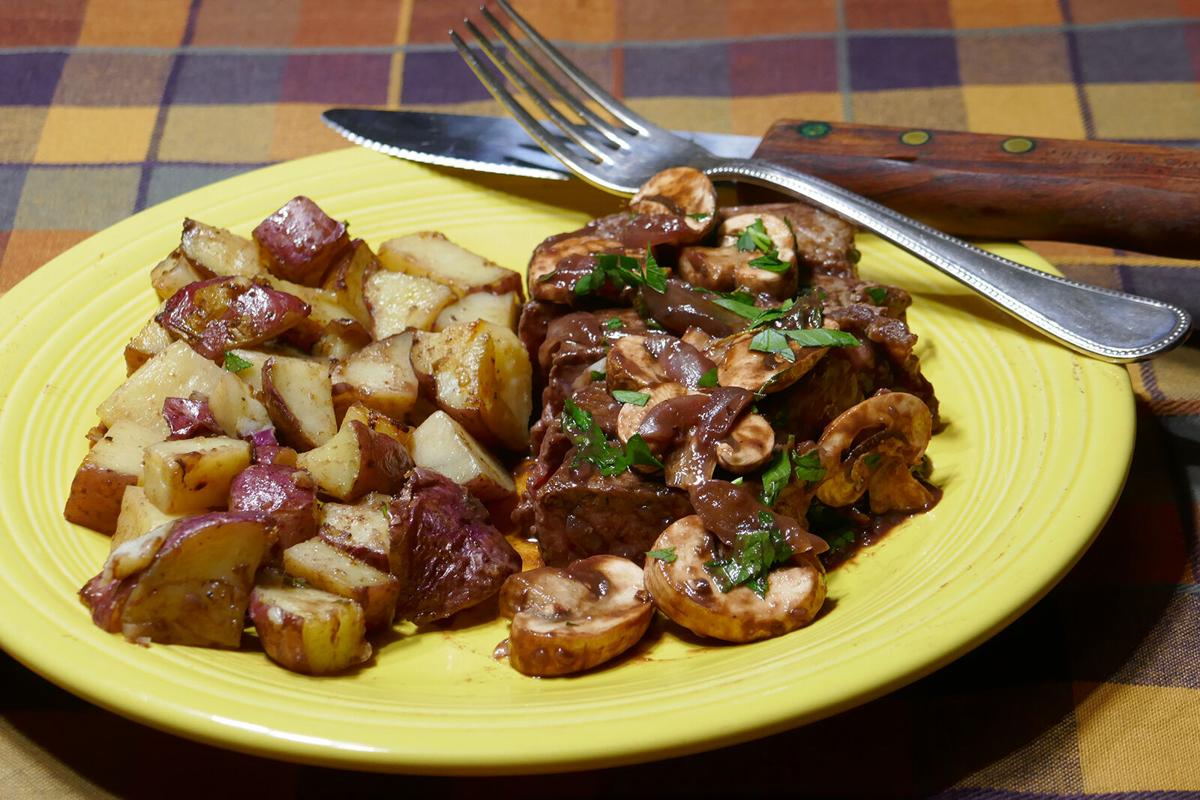 This steak cooked in red wine is easy to make and is great for a weeknight meal. I also like to double the quantities, invite some guests and make it for a weekend treat.
The sauce is made in the same skillet used to cook the steak, giving added flavor and body. To speed up the meal, the potatoes are cooked in the microwave and then sauteed for a couple of minutes in the same skillet used for the steak. They will pick up some of the flavor of the sauce.
Shallots are called for in the recipe. This member of the onion family has a milder flavor. Their thinner cell structure makes a smoother sauce.
Helpful hints
You can substitute onion instead of shallots.
You can use any type of quick cooking steak such as sirloin, flank or skirt. Cook less time for thinner cuts. A meat thermometer should read 135 degrees for medium-rare and 145 degrees for medium.
You can use any type of red wine.