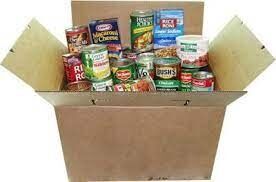 Wells Memorial Church of God in Christ's We Care Food Pantry will distribute free food boxes at 12:30 p.m. today, Jan. 12, at 1001 E. Washington St. in Greensboro.
To participate, drive to the church's back entrance, get in line and then open your vehicle's trunk.
Food, furnished by Second Harvest Food Bank of Northwest North Carolina, will be distributed until all the food is gone.
For information, call 336-272-6564.
This community outreach is coordinated by Evangelist Missionary Velma Tanks. Herman G. Platt is the church pastor.