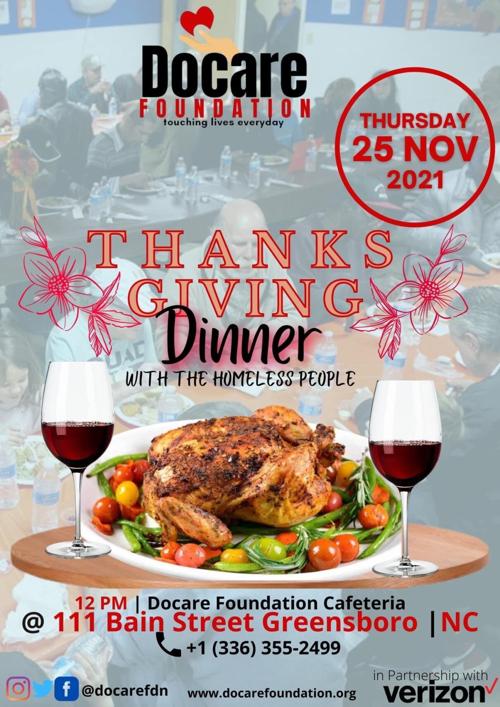 The Docare Foundation will hold a Thanksgiving Dinner with the Homeless People event at noon Nov. 25 at the Docare Foundation Cafeteria, 111 Bain St. in Greensboro. The event is for families without homes, low-income families, the underserved and students.
The nonprofit's sole purpose is to end food insecurity, homelessness and alleviate hunger in Guilford County.
For information, call 336-355-2499.