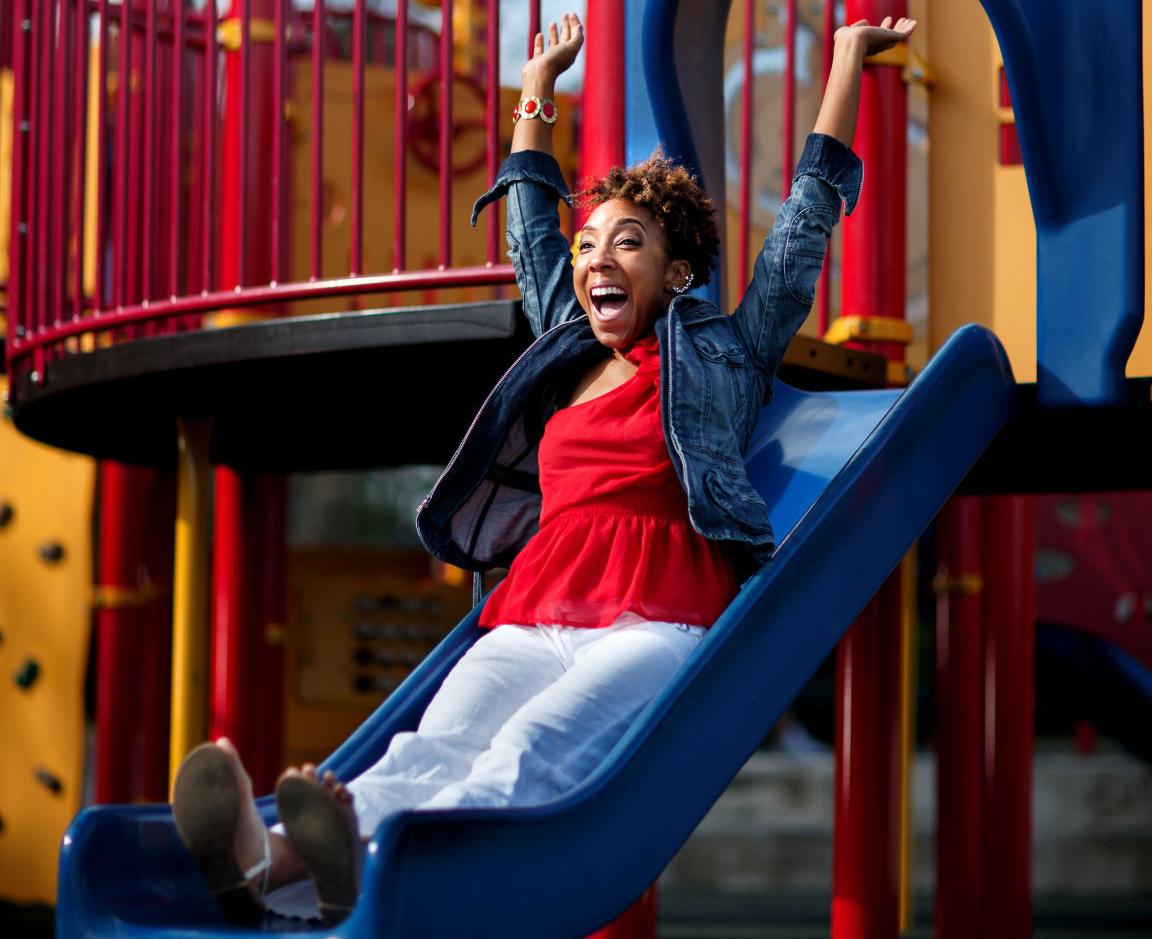 Kya Johnson learned something disappointing while she was mentoring a young child. The little boy told Johnson, a veteran attorney, that he had never heard of a black lawyer.
"It's one of those moments where you think, 'You should be doing more,'" Johnson says.
That epiphany led her to launch RainbowMe, an online video network that gives children ages 2 to 12 the opportunity to watch shows that celebrate diversity by focusing on and featuring multicultural characters, including Latino, Indian, Asian and African-American kids.
Johnson, 40, partnered with Bernard Bell, a television veteran, and Talib Graves-Manns, a technology and marketing entrepreneur, to make RainbowMe Kids a reality. "Originally the idea was like a Hulu for kids who are underrepresented," she says.
An attorney at the Law Offices of Kenneth M. Johnson in Greensboro, Johnson handles social security disability for children as well as workers' compensation cases.
As a lawyer and volunteer, Johnson says she has met many children who place limitations on themselves because they aren't used to seeing their race or culture represented in the mainstream media. She wants children to celebrate their diversity rather than feel restricted by it.
"Research indicates when children — don't see images of themselves, they place limitations on themselves," she says. Launched in April of 2016, RainbowMe Kids helps kids see what they can be by watching shows and movies from around the world, including India, South Africa and Brazil.
In the nearly three years since it went live, the website has seen substantial growth. Last year, subscription sign-ups doubled, with weekly visits to the site ranging between 3,000 and 4,000, and a social media audience of 33,000 followers, Johnson says.
What's more, RainbowMe Kids has expanded beyond just curated video offerings. Users are now able to access books celebrating diversity and attend real-time functions such as "RainbowMe Kids Play," a pop-up movie event that debuted in December at the Historic Magnolia House in Greensboro, with a second held last month in Durham.
At the pop-up events, Johnson says, kids not only get an opportunity, in a social setting, to "enter the world of their favorite RainbowMe-approved movie character," but they can bring those characters to life back at home.
"They get to enjoy the movie, food and popcorn," Johnson says, "and then — they get to take home virtual reality goggles that enable them to go back onto the site and see 360-degree and 3D video that further explores the world of the movie."
Sustaining a start-up has not been easy, Johnson says, but watching RainbowMe Kids evolve has been worth every growing pain she's endured. "The most satisfaction I get from continuing to build this business is that I believe I am finally working in my purpose," she says. "This thing that was once an idea is now a growing, thriving thing, and it is just extraordinarily awesome."