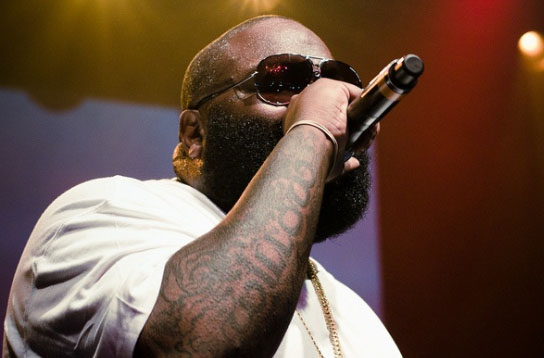 GREENSBORO — Rapper Rick Ross was taken into custody Friday night after performing at SuperJam 2014 at the Greensboro Coliseum on a misdemeanor possession of marijuana warrant.
Ross, whose real name is William Leonard Roberts II, was escorted to the magistrate's office by Greensboro police.
"After he was done performing, we escorted him to the magistrate's office," Greensboro police spokeswoman Susan Danielsen said.
The warrant, stemming from an arrest in Greensboro last year, was issued after Ross did not appear at a court date, Danielsen said.
Ross posted a $1,000 bond and was released.
Contact Andre Taylor at (336) 373-3465, and follow @andretaylorNR on Twitter.