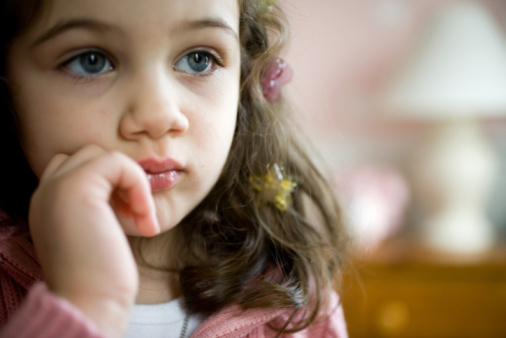 GREENSBORO — The number of North Carolina children living in poverty has increased since the Great Recession of 2007.
About 580,000 children in North Carolina — or 26 percent — live in poverty, according to figures released today in the annual Kids Count report by the Annie E. Casey Foundation.
The data also show more children are living in homes where parents lack secure employment and struggle to afford housing costs.
Local advocacy group leaders say the Triad has not been spared.
"We've seen a huge uptick in the number of children and families in poverty" since the recession, said the Rev. Mike Aiken, executive director of Greensboro Urban Ministry. Officially, the recession ended in June 2009, according to economists. But the repercussions continue, local advocacy group leaders say.
"The problem is terrible. It's serious," Aiken said of local childhood poverty.
The local nonprofit Partners Ending Homelessness estimated in January that 2,300 children are considered homeless, based on school system data.
Aiken believes there are more because some parents, fearing that Child Protective Services will take their children, do not report when they become homeless.
Greensboro Urban Ministry operates Pathways Center, with temporary housing for 16 families. The center is full and another 44 families are on the waiting list, Aiken said. At Urban Ministry's other community, Partnership Village, all 36 apartments for individuals and families are taken.
Pressures on housing and food security worsen in the summer, when children are home from school.
When children who typically rely on eating one or two meals at school are out for the summer, "that puts a bigger demand on the food supplies at home," Aiken said.
While many equate homelessness with living on the streets, that's not the case for many families, Aiken said. Instead, the families are often sharing a residence with two or three other families or friends.
That living situation is further strained when students are out for summer, Aiken said.
About 57 percent of Guilford County Schools students qualify for free and reduced lunch, a federal poverty indicator. That number has increased over the years, said Jim Faggione, director of school nutrition for the school system.
All children, regardless of their lunch status, can get a free meal this summer through the district's summer feeding program. Guilford County Schools is serving about 500 more lunches this year at more sites, and for the first time the program will also include breakfast.
"We wanted to try to reach more communities and that is why we added more sites," Faggione said in an email.
No transportation is provided for the summer feeding program, "so it is imperative to try to select schools that are in locations where children may walk," he said.
About 80 percent of the membership in the Salvation Army Boys and Girls Clubs of Greensboro come from local housing communities, said Jamie Cooper, executive director of the clubs. That group has a median family income of $7,092, he said.
"I don't see a stopping or a reversing of the child poverty," Cooper said.
At the clubs, children go through financial literacy programs. All of the club programs are geared toward helping children succeed in academics, character and citizenship, Cooper said.
"We have to give them the traits that are going to help them break that generational poverty, so they don't feel like this is the only place there is and have no hope," he said.
While child poverty remains an issue for the state, North Carolina has improved in other areas.
As a whole, North Carolina has shown improvement in the number of high school students graduating on time, eighth grade proficiency in math and fourth grade proficiency in reading, according to Kids Count.
But threats of cuts to early education funding, unemployment benefits, food stamps and similar programs would curtail the progress, said Laila Bell, director of research and data for Action for Children North Carolina.
"We know that growing up in poverty is one of the greatest threats to healthy child development. We know that poverty and financial stress can impede children's cognitive development, their ability to learn, their health, and it even has an impact on their future wages and labor market outcomes," Bell said. The number of children growing up in poverty has increased since the recession "and we haven't climbed out," she said.
"More than one in four of our children now live in poverty and that's a cause for concern," Bell said.
North Carolina also has the nation's fifth-highest unemployment rate, according to the Bureau of Labor Statistics.
Despite those issues, critical supports are being scaled back that could help those families bridge their tight budgets and meet their children's needs, Bell said.
Contact Marquita Brown at 373-7002s and follow @mbrownk12 on Twitter.
​Contact Marquita Brown at (336) 373-7002, and follow @mbrownk12 on Twitter.