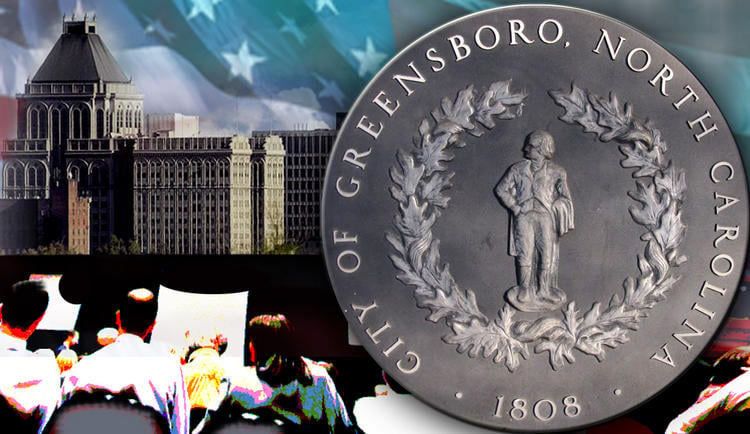 GREENSBORO — The city is the first in the state to include sexual orientation, gender identity and gender expression in its housing nondiscrimination policies, city officials say.
The City Council voted unanimously Tuesday to make the changes to three existing nondiscrimination ordinances.
The first prohibits discrimination in city programs, services or activities. As part of this the city will explore the feasibility of adding gender neutral rest rooms or changing rooms in all city buildings. The rooms would be available to all genders and people of all gender identities and expressions, as well as to families.
Councilman Tony Wilkins expressed concern at the possible cost of creating new, gender neutral accommodations, but Mayor Nancy Vaughan said it shouldn't be difficult.
"A lot of our buildings already have family rest rooms or changing rooms," Vaughan said. "This would just designate these spaces as gender neutral."
The second change codifies nondiscrimination protections already in place for city employees based on sexual orientation and adds gender identity as a protected class.
The final change prohibits discrimination in the "buying, renting, selling, or advertising of real estate" on the basis of sexual orientation or gender identity — a newer battleground in the movement for lesbian, gay, bisexual and transgender rights.
Chris Sgro, the executive director of LGBT advocacy group Equality NC, congratulated the council on making the changes.
Sgro said he is proud, as a Greensboro resident, that his city is the first in the state to adopt these protections.
"There's massive public support for protections in housing, protections in employment and protections in public accommodations," he said. "Most North Carolinians believe the protections already exist, but they exist in a surprisingly small number of municipalities across the state, and Greensboro becomes the first in the state to add those protections in terms of housing."
Sgro said that Charlotte is expected to adopt similar protections later this month and that his group has been working to get similar protections in other cities throughout the state in what he believes will be a "domino effect."
"I think this means we're going to be able in Greensboro to position ourselves in a critical business environment," Sgro said of the changes. "Eighty-five percent of LGBT folks and 70 percent of young professionals say they take into account whether municipalities have these kinds of protections as a barometer of whether it's a city they want to live in. Major employers across the country pay attention to that. So, it's the right thing to do and it also gives us a competitive edge."