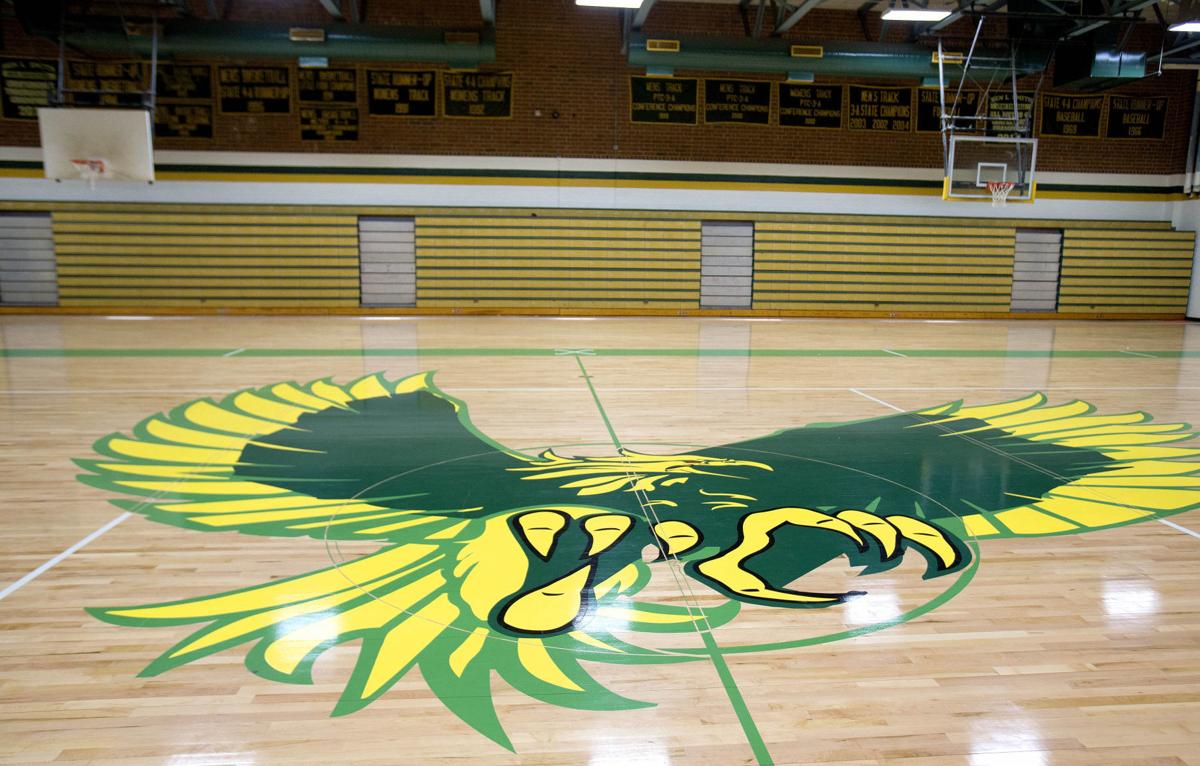 GREENSBORO — Quick thinking by a school employee and a police officer saved a Greensboro high school from potential calamity Monday.
Greensboro police say a Virginia man with two guns and ammunition on him — and a third gun in a stolen car parked near campus — came into the Smith High School cafeteria around lunchtime Monday.
A Smith employee assigned to cafeteria duty radioed for help after seeing that the man had a gun. The Greensboro police officer assigned to the school chased the man through campus and eventually subdued him.
Police said they arrested Steve Brantley Spence, 29, of Norfolk, Va. No Smith students or employees were hurt during the encounter. Police said they used a Taser to subdue Spence.
"Suffice it to say, the incident today ended in an arrest, and no one within the city of Greensboro has been harmed," Police Chief Wayne Scott said at a media briefing Monday afternoon. "Had it not been for some fast-acting school employees and some SROs (school resource officers) doing their job well today, I don't know for a fact we could say that."
Police and Guilford County Schools officials gave this account:
Early Monday morning, a Norfolk man assaulted a woman in Virginia Beach, Va., stole her car and drove to Greensboro. Greensboro police didn't identify the victim or describe the circumstances surrounding the alleged attack.
Police believe the man came to Greensboro to find someone he knew who worked at Smith High School. Police did not identify the Smith employee or why the gunman might have been looking for that person.
About 12:40 p.m. Monday, students were eating lunch in the cafeteria at the high school on South Holden Road when a man entered. An employee assigned to monitor the lunch room thought the man looked out of place and approached him. After a short conversation, the man pulled up his shirt and showed a handgun tucked in his waistband.
The employee used a radio to call for help and order a schoolwide lockdown, then helped students get out of the cafeteria. The school district didn't identify the Smith employee.
Meanwhile, the gunman ran outside into an adjacent courtyard. That's where the school's resource officer confronted the man, who by this time had a handgun in each hand. Police identified the officer as D.K. Evans, who has been with the department for at least eight years.
Evans chased the man through campus. About a minute later, Evans and other Greensboro police officers tackled the gunman near the high school's tennis courts on the edge of campus.
Police said the man carried two loaded handguns, a .45-caliber and a 9mm. The man had several spare magazines in his pockets and eight boxes of bullets in his backpack. Neither the gunman nor officers fired any shots Monday.
Police also said they found a long gun in a stolen car parked within walking distance of the high school. The car, police said, had been stolen from Virginia Beach earlier Monday.
School district officials praised police for getting to the school quickly, Smith employees for responding to an emergency exactly as they had been trained, Smith students for following the directions of their teachers and Smith parents who showed up at school for patiently waiting for their children to be released.
After the lockdown ended, "we were able to move forward with the rest of the day at the school without incident," Chief of Schools Tony Watlington told reporters. "We're so pleased it was a safe day for all."
Spence faces at least four criminal charges in Virginia, including assault on a family member and strangling of another causing a wound or injury. Local charges and bail information were not immediately available Monday afternoon.
Police said they think Spence acted alone, and they anticipate no further related incidents at Smith.
Contact John Newsom at (336) 373-7312 and follow @JohnNewsomNR on Twitter.​
Be the first to know
Get local news delivered to your inbox!