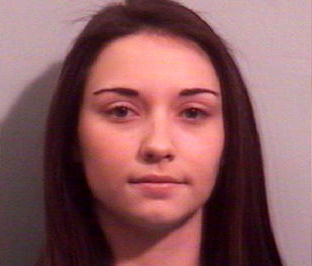 A 23-year-old teacher at a high school in Concord was arrested Wednesday morning after allegedly having a inappropriate relationship with a male student at the school.
Concord Police said Katherine Ross Ridenhour, a teacher at Cox Mill High School, was engaged in a consensual relationship with a 17-year-old student. She was taken before a Cabarrus County magistrate and charged with two counts of indecent liberties with a student, police said.
Police were notified of the alleged relationship Monday, said a statement from the department.
According to the school's website, Ridenhour was the Junior Varsity cheerleading head coach, reported the Observer's news partner WBTV. A spokesperson with Cabarrus County Schools told WBTV that Ridenhour resigned from the school district on Tuesday. She was no longer listed as a staff member Wednesday afternoon.
Liberty University lists her as a 2016 graduate, with a bachelor's degree in family and consumer science.
Ridenhour started working for the district in August 2016 as a family and consumer science teacher at the high school, WBTV reported.
©2017 The Charlotte Observer (Charlotte, N.C.)
Visit The Charlotte Observer (Charlotte, N.C.) at www.charlotteobserver.comDistributed by Tribune Content Agency, LLC.
Be the first to know
Get local news delivered to your inbox!