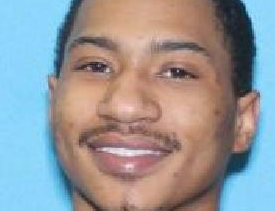 GREENSBORO — A Greensboro man arrested last week in a series of sexual assaults in the city's southeast faces 10 more charges, police said today.
Christian Keymar Thompson, 24, was arrested Sept. 1 and charged with two counts of first-degree rape, three counts of kidnapping, three counts of first-degree sexual offense and robbery with firearms or other dangerous weapon, police said in a news release.
Police announced today that Thompson has also been charged with four more counts of first-degree rape, three more counts each of kidnapping and first-degree sexual offense.
His bail, which was $750,000 secured, has increased to $2 million secured, police said.
According to an initial news release from Greensboro police, two assaults were reported in the early morning hours between Aug. 11 and 13. The victims told detectives they voluntarily entered the suspect vehicle, a beige sedan, and were violently assaulted, physically and sexually, according to police. The assaults were reportedly similar to incidents that happened on June 13 and 24.
Be the first to know
Get local news delivered to your inbox!