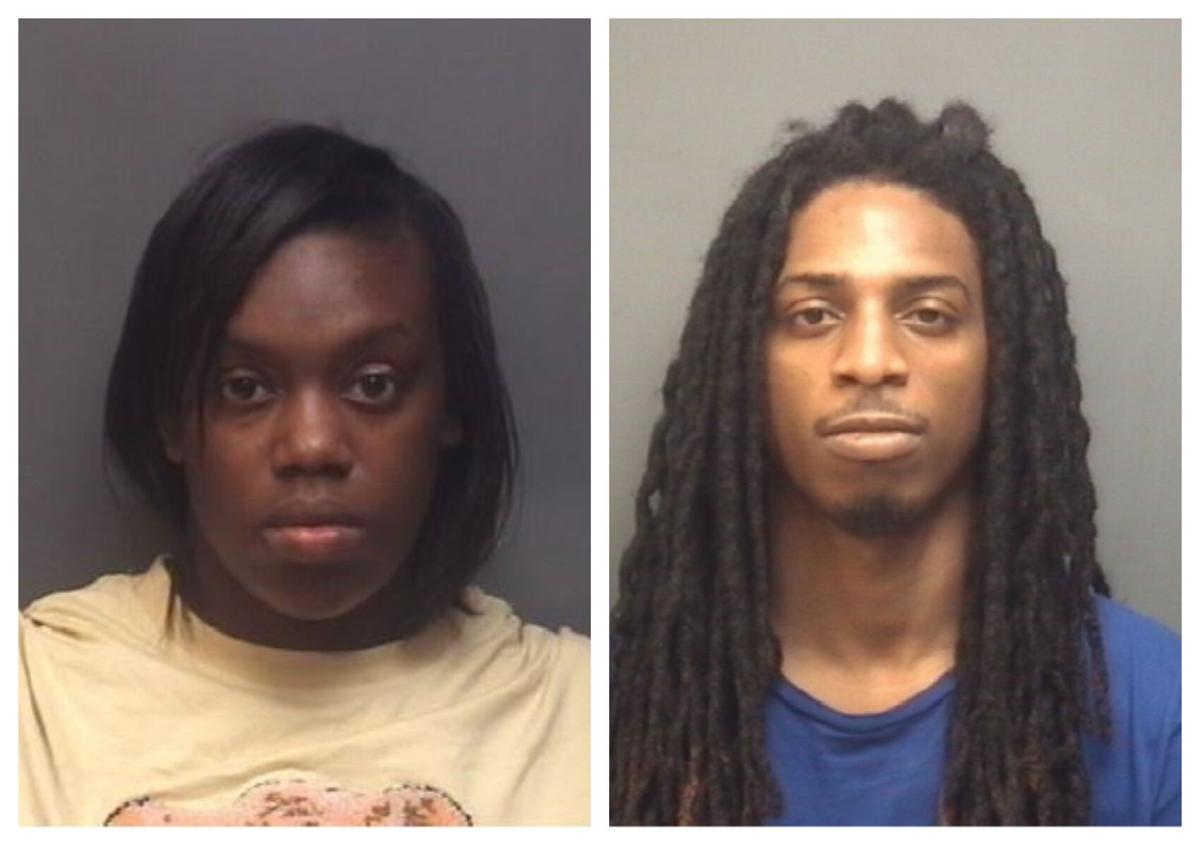 HIGH POINT — One person is dead and two people are charged with first-degree murder in a triple shooting late Tuesday, High Point police said Wednesday in a news release.
Johnneil R. Emerson, 22, of High Point died at Wake Forest Baptist Medical Center after being shot in the torso, police said.
Also injured were a 27-year-old High Point man, who was treated and released, and a 30-year-old High Point woman, who was in stable condition at High Point Medical Center with a gunshot wound to her torso. Police did not release their names.
At 10:26 p.m., officers were dispatched to the area of West Wendover Avenue and Eastchester Drive after receiving calls of shots being fired between two vehicles.
Witnesses told police that one vehicle continued south on Eastchester while the other turned onto Skeet Club Road. As officers responded, someone in a silver Nissan Maxima flagged down an officer at Eastchester and Ambassador Court.
The officer found all three occupants of the vehicle had been shot and began assessing their conditions and rendering aid.
EMS was requested, but due to an extended estimated time of arrival, police officers took the front passenger, the 27-year-old man, who was shot in his lower extremities, and the female driver to High Point Medical Center.
EMS took Emerson to Wake Forest Baptist in Winston-Salem where he later died.
According to the release, detectives investigating the shooting identified two suspects: Justice S. McLaurin, 26, and J'Mariuis D. Howze Jr., 23, both of High Point. Police obtained arrest warrants against both on first-degree murder and two counts of attempted murder in connection with Tuesday's shooting.
An additional count of attempted murder was added against both Howze and McLaurin after investigators determined they had attempted to shoot one of the occupants of the vehicle on Saturday. 
On Wednesday morning, High Point police officers and members of the U.S. Marshals Service Task Force found Howze and McLaurin and took both into custody without incident.
Officers also found a silver Nissan Altima they suspect was used in Tuesday's fatal shooting, according to the release. Authorities applied for a search warrant for a residence in the 3700 block of Bracknell Drive to look for evidence related to the homicide.
Howze and McLaurin are being held without bail at the Guilford County jail.
High Point police officers had previously arrested Howze at the Bracknell Drive residence about 11 a.m. Tuesday for allegedly failing to appear in court on gun and drug charges.