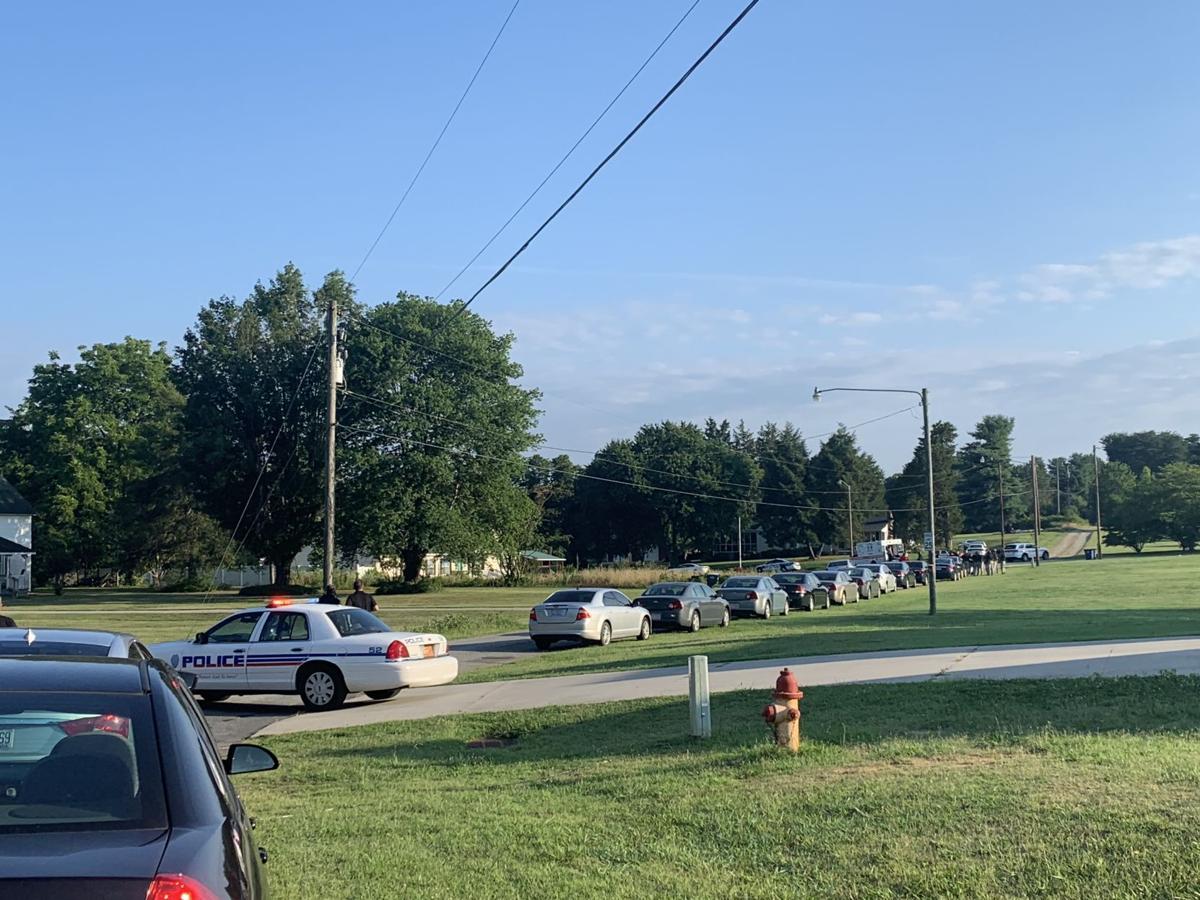 Early Wednesday, an 87-year-old man walked to his neighbor's house and shot her to death, also killing one of her three dogs, Winston-Salem police said.
Hermon Lowell Aycoth and Karla Ragsdale Essick, 54, lived across the street from each other for years in the city's southeast, but on Wednesday, Aycoth was arrested and charged with Essick's killing.
Winston-Salem police Lt. Greg Dorn said officers responded to 911 calls about a shooting in the 200 block of Cool Springs Road about 7:20 a.m. They arrived to find Essick dead.
Essick's grandson was in the house at the time of the shooting, Dorn said.
Police said Aycoth was still on the scene when officers arrived and was taken into custody without incident. Aycoth is being held in the Forsyth County jail without bond.
Dorn said Aycoth gave a statement to police but declined to release any information about what he said.
Aycoth has no prior criminal record and his only encounter with Winston-Salem police happened in 2010 when he witnessed a break-in in the neighborhood, Dorn said.
Police had no reports of any ongoing disputes between Aycoth and Essick, Dorn said.
Police are arranging an autopsy to be conducted on Essick.
According to her Facebook and LinkedIn pages, she had worked as an infusion nurse at Optum Fusion and Advanced Nursing Solutions.
Records indicate she also worked at Cedar Creek Family Medicine. An official with Cedar Creek Family Medicine could not be reached for comment.
Anyone with information about the case is asked to call the Winston-Salem Police Department at 336-773-7700 or Crime Stoppers at 336-727-2800. Crime Stoppers can also be contacted via Crime Stoppers of Winston-Salem Forsyth County on Facebook.
This is the city's 15th homicide this year, compared with 14 homicides at the same time in 2019.
@EthanJoyceWSJ
336-727-7326
@mhewlettWSJ